Grilled Green Onion & Garlic Burgers with Aioli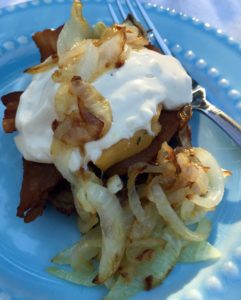 There has been quite a lot of outdoor grilling going on at my house this summer and I try to keep it interesting. The same old burgers, hot dogs and chicken breasts are really fun to cook and eat early in the season! But as the summer goes on, the heat ramps up and we have eaten the same thing for dinner several times, standing over a hot grill becomes less enticing. Enter the Grilled Green Onion & Garlic Burgers with Aioli!
Living a frugal lifestyle means saving money where you can. And saving money on groceries is directly related to fewer grocery store trips (fewer opportunities for those impulse purchases!) so I rarely make a special trip to the grocery store for tonight's dinner ingredients. My refrigerator and larder are pretty well stocked and I try to adapt recipes to use what I have on hand. That's what happened with these burgers!
I was really surprised at how much my husband LOVED this burger with all the toppings – and I'm going to share it with you! The aioli was very easy to make and came from The Food Charlatan site.
The Burger:
1 lb organic hamburger 85/15, free range, grass-fed, hormone & antibiotic free
3 green onions, chopped
3 cloves garlic, minced
1 Tbsp Worcestershire sauce
1 egg (cage free)
Mix all ingredients together in zip lock bag, mush it up until all mixed and refrigerate at least an hour. 3-4 hours would be even better to amp up the flavors.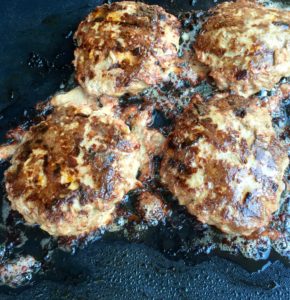 Grill the hamburgers until done – this took about 30 minutes on a slow charcoal fire.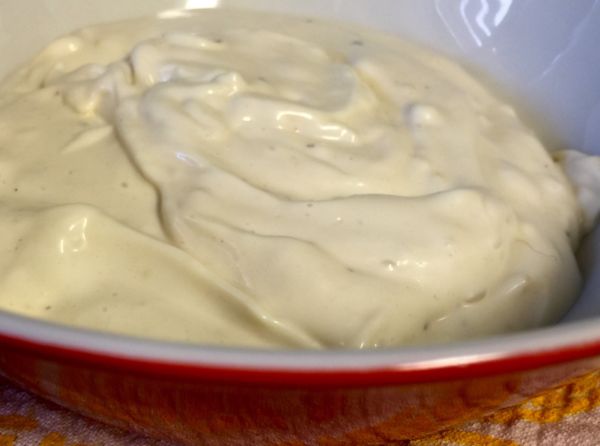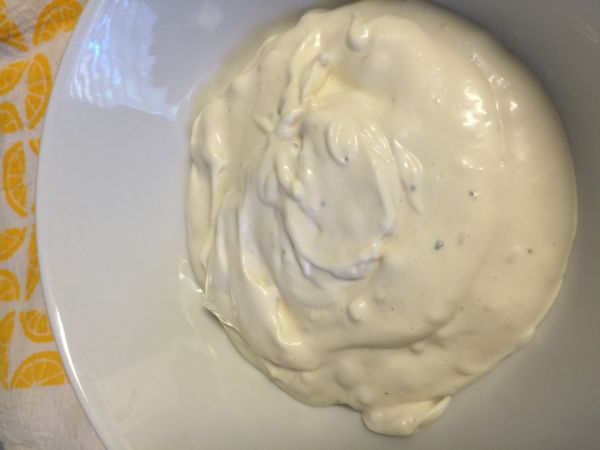 Aioli Recipe by The Food Charlatan
Ingredients for the aioli:
1/2 cup mayonnaise
1 teaspoon (or more!) lemon zest
2-3 teaspoons fresh lemon juice
1 teaspoon Dijon mustard
1 clove garlic, minced
salt and pepper to taste
Mix these all together and chill in refrigerator until time to eat.
The burger toppings:
4 slices thick cut bacon, cooked until crisp
1 onion, sautéed in garlic olive oil (I used Garlic Gold)
4 slices Cotswold Double Gloucester cheese (from Trader Joe's)
Stack it up! On the burger place 1 slice cheese, some bacon, and top with aioli and sautéed onions.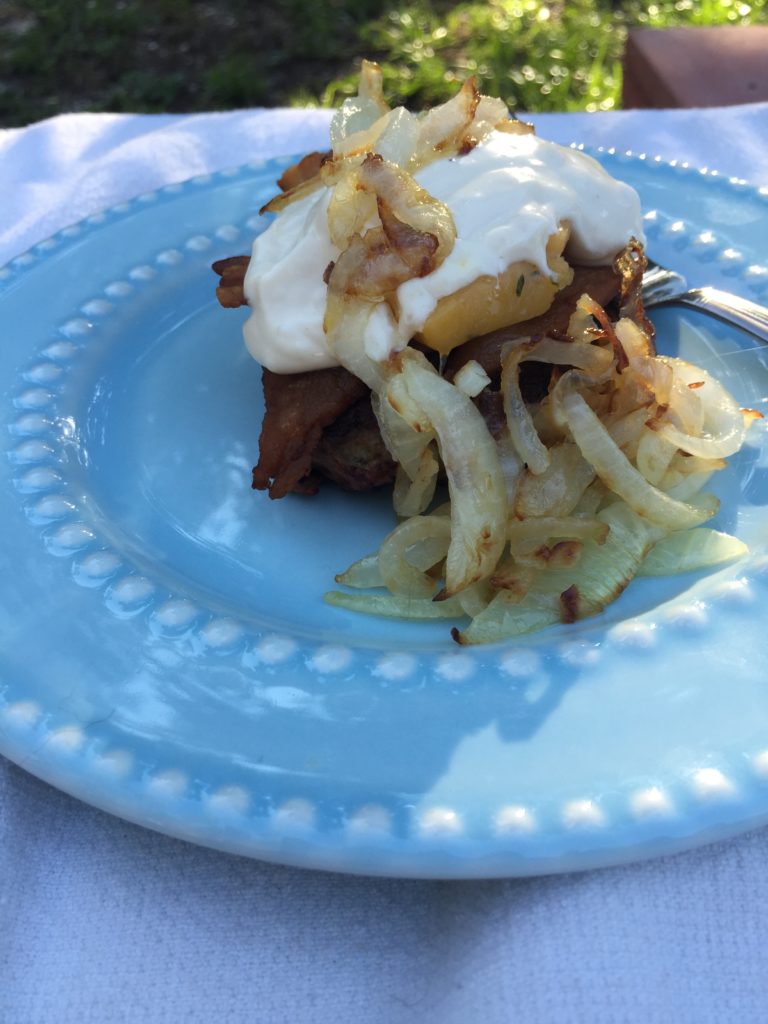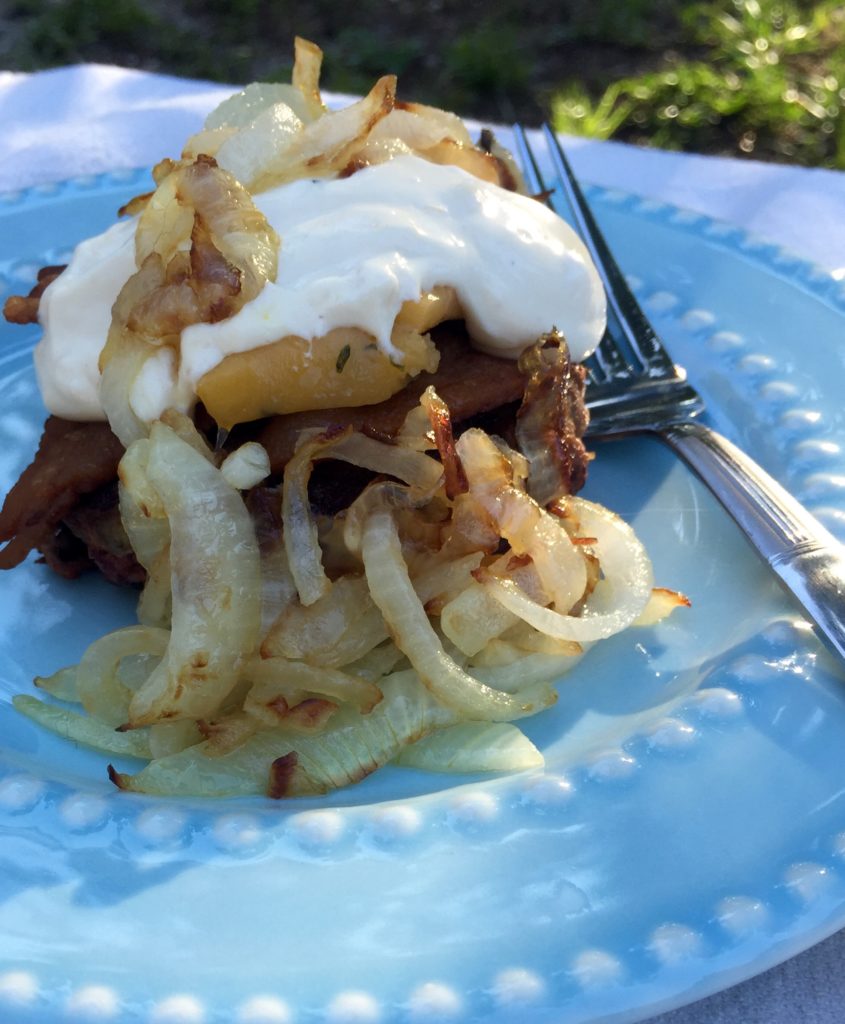 OMG this was sooo good – and so easy! My hubby says to say it definitely is husband-approved! So amp up your grilling this weekend and give it a try!!
This page contains an affiliate link.