Grilled Garlic Ranch Chicken Breasts Recipe
I adapted this Grilled Garlic Ranch Chicken Breasts recipe from the Hidden Valley Ranch website. It looked so simple to make and, as I always say, if all of the ingredients are both tasty and compatible, the recipe must be good! Plus it has garlic… I can't say that I am never wrong with this philosophy but it has served me well a good bit of the time!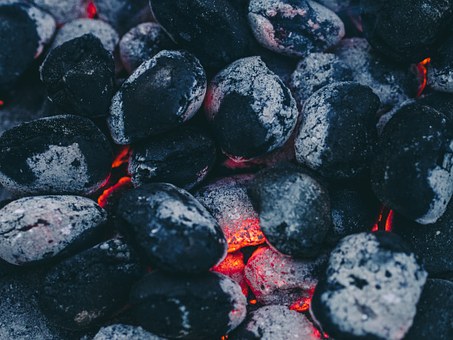 My husband always does the grilling but we all know who preps the food! I prefer the flavor from a charcoal fire to that of a gas fire so we tend to cook out more here at the Florida house with the charcoal grill than we do in NC with the gas grill. Even thought my husband soaks pieces of hickory and then adds them to the gas grill fire, the flavor just isn't the same. And now we have one of those grill mats that you just wipe off and it works wonderfully! No nasty grill grates and food doesn't fall into the fire.
SOAPBOX ALERT!!
Before I start, allow me to get on my soapbox for a short time to talk about using farm raised, cage free, antibiotic and hormone free chicken. I KNOW it is more expensive. But there are so many reasons to eat the best foods you can put into your body and you can always eat less meat and more veggies if you need to be more frugal. Factory-farm raised chickens are routinely abused and live in filthy, disease-ridden, jam packed cages piled row after row. All kinds of chemicals are put in their food to get them go grow as fast as possible and to keep diseases from spreading around a crowded warehouse. I could go on and on (I told you it was a soapbox!) but I think you will understand my concerns for both human nutrition and animal abuse. And same goes for eggs… Enough said.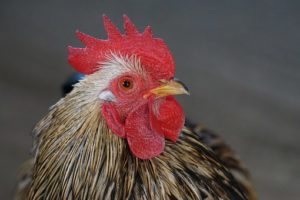 BACK TO THE RECIPE!!
This chicken recipe is SO easy to make and a quick item to grill. Plus you could bake it in the oven if you prefer or if it is winter. However, it is NOT a 5 minute prep time recipe. It won't taste the way you are hoping if you start fixing it after you have your charcoal lit!
The chicken pieces need to marinate in the sauce for about 4 hours to get the max benefit from the flavors.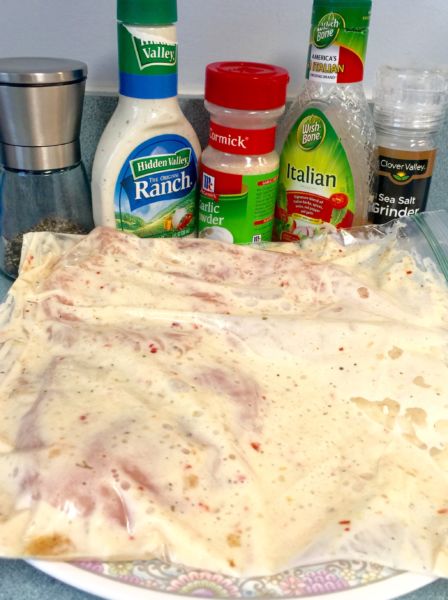 Ingredients:
3 or 4 boneless, skinless chicken breasts
½ cup Ranch dressing
½ cup Italian dressing
1 tablespoon garlic powder
Directions:
Put your chicken pieces in a freezer bag with the extra air expelled or between two pieces of waxed paper. Pound the chicken with a meat mallet or wine bottle with a flat bottom (like I did) until it is a uniform thickness.
Add the Ranch dressing, Italian dressing, garlic powder and some salt and pepper to a freezer bag with the chicken and mix it up. (Check for holes if you are using the one you pounded the chicken in!) Let it marinate in the refrigerator for at least 4 hours.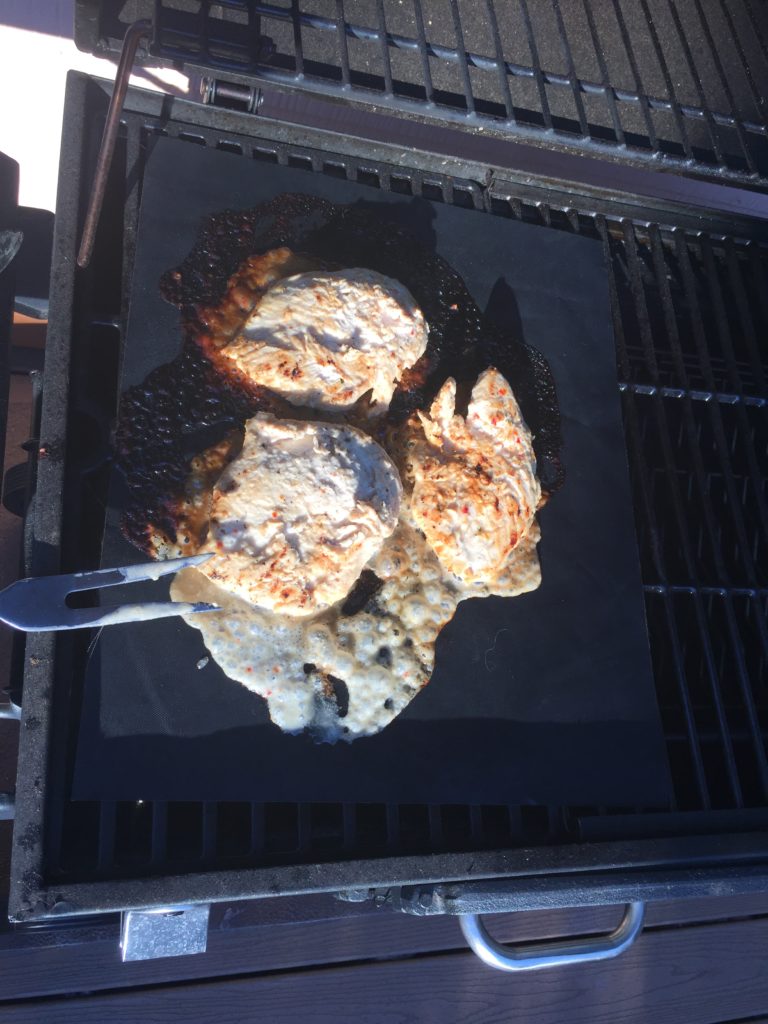 Place the chicken pieces on a hot grill and cook for about 6 minutes on each side. The inside temperature needs to be 160 degrees. Then remove it from the grill and let it set for another 5 minutes until the inside temperature rises to 165 degrees.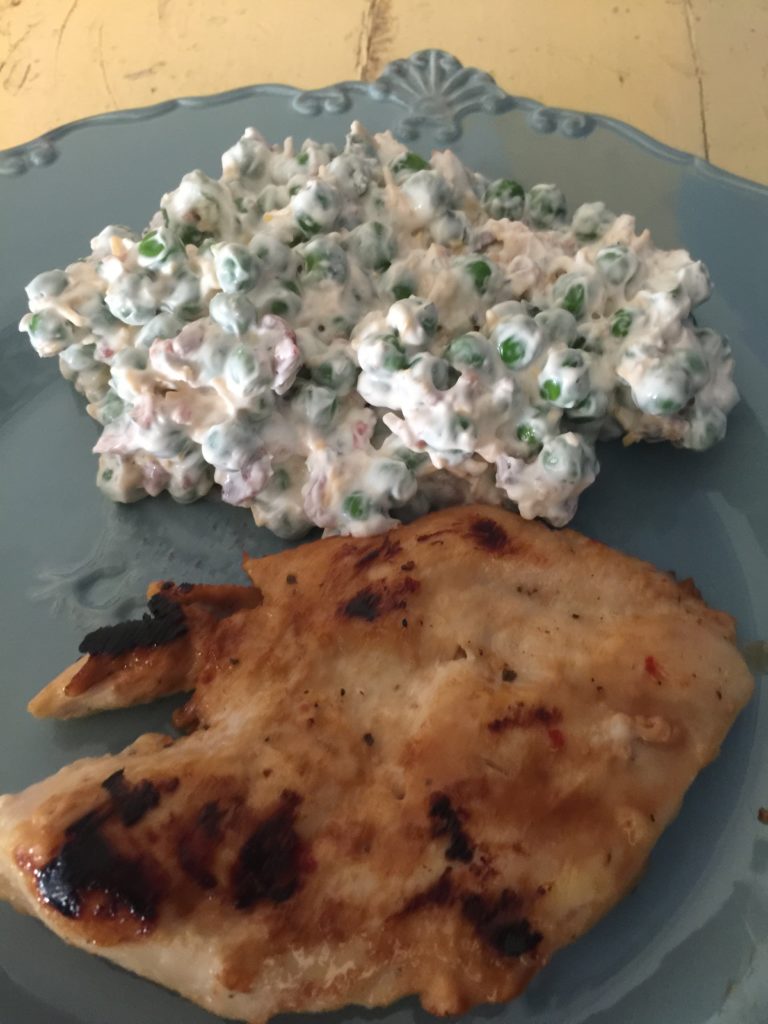 I served my chicken with pea salad that I made earlier in the day so I could sit outside and have a glass of wine while my hubby did his magic on the grill! Mmmm!