Grilled Chicken & Pimento Cheese Sandwich Recipe
This post contains affiliate links.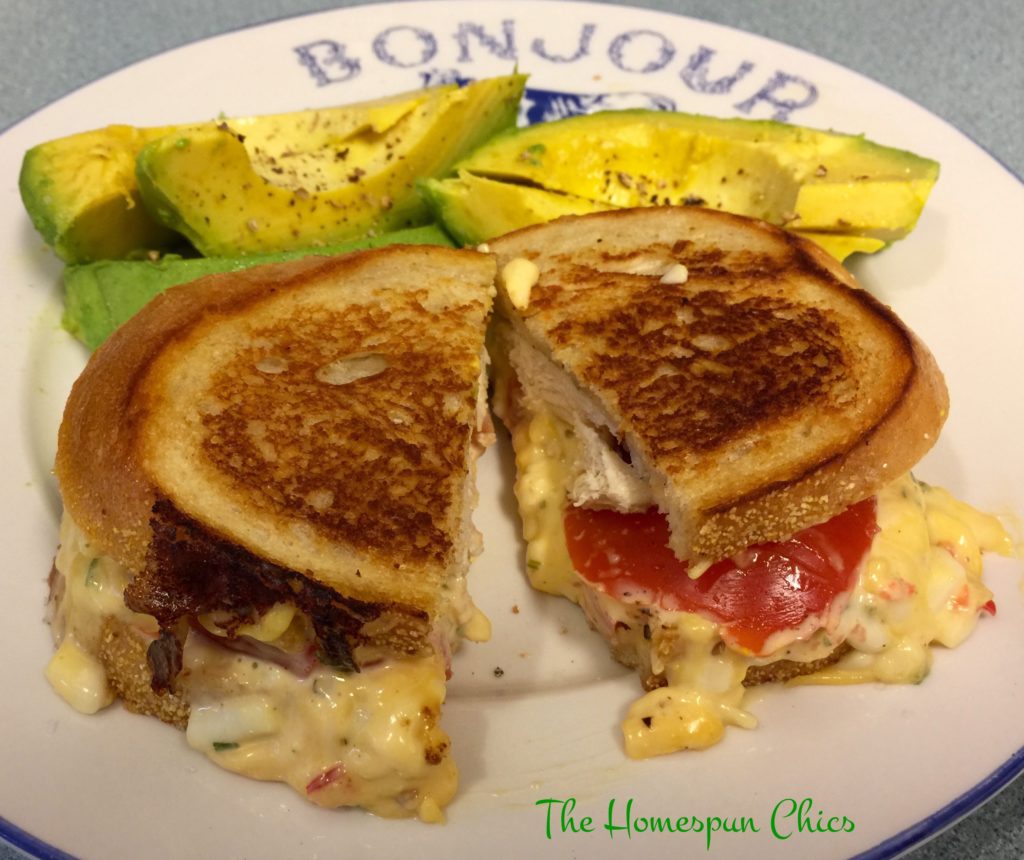 Here on the coast of Florida, the warmer weather is creeping higher up the thermometer and won't be going back down until next winter. Light and easy meals are our mainstay recipes for the season!  This sandwich is a favorite in my house this time of the year. And the fact that I had a fresh loaf of sourdough bread sitting on the counter only made it better!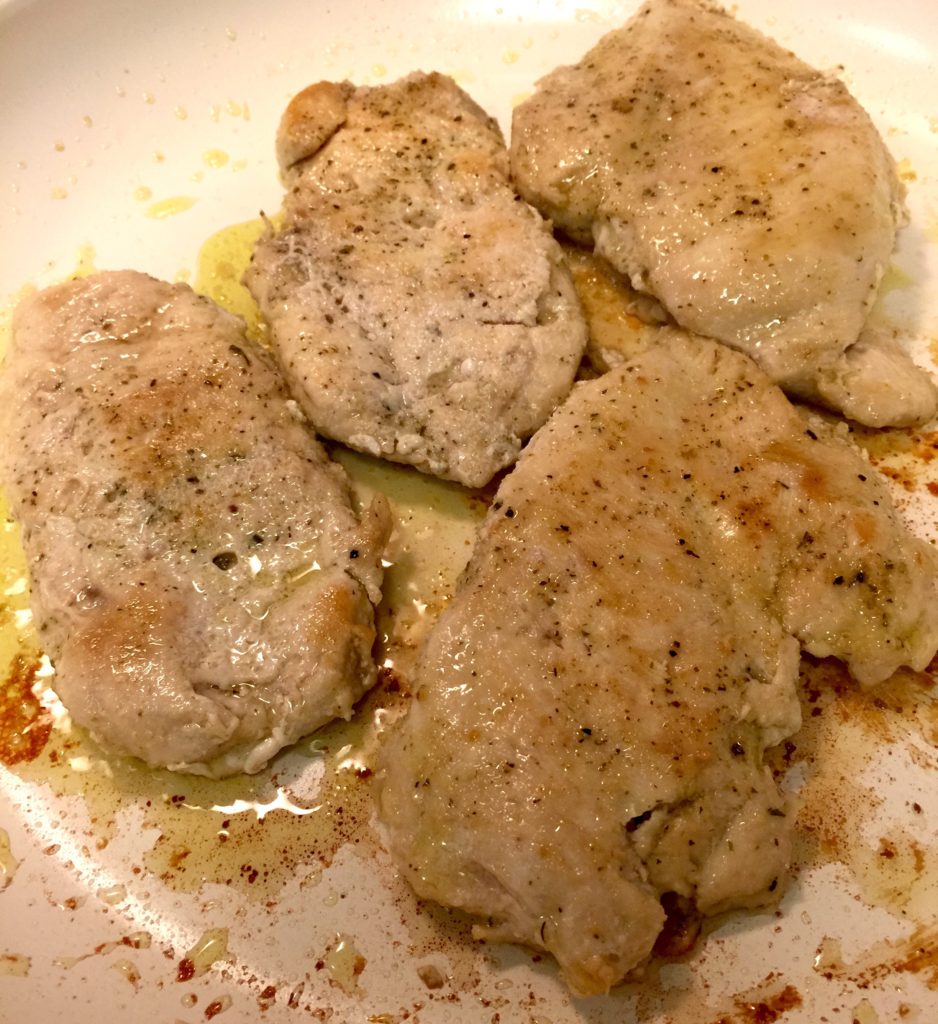 Two boneless, skinless chicken breasts, pounded fairly flat (I used the bottom of a beer glass) and seasoned with Montreal Chicken seasoning, then fried up with olive oil until done. I put a double layer of parchment paper on top of my cutting board when I prepare any meat on the wood.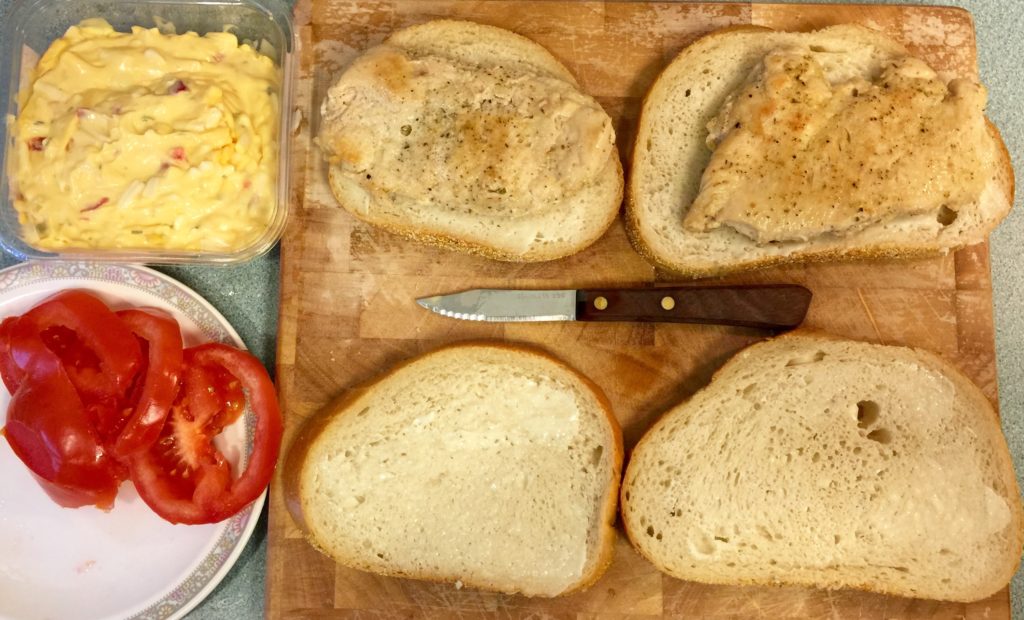 Butter the insides of the bread and place the chicken on top of one side.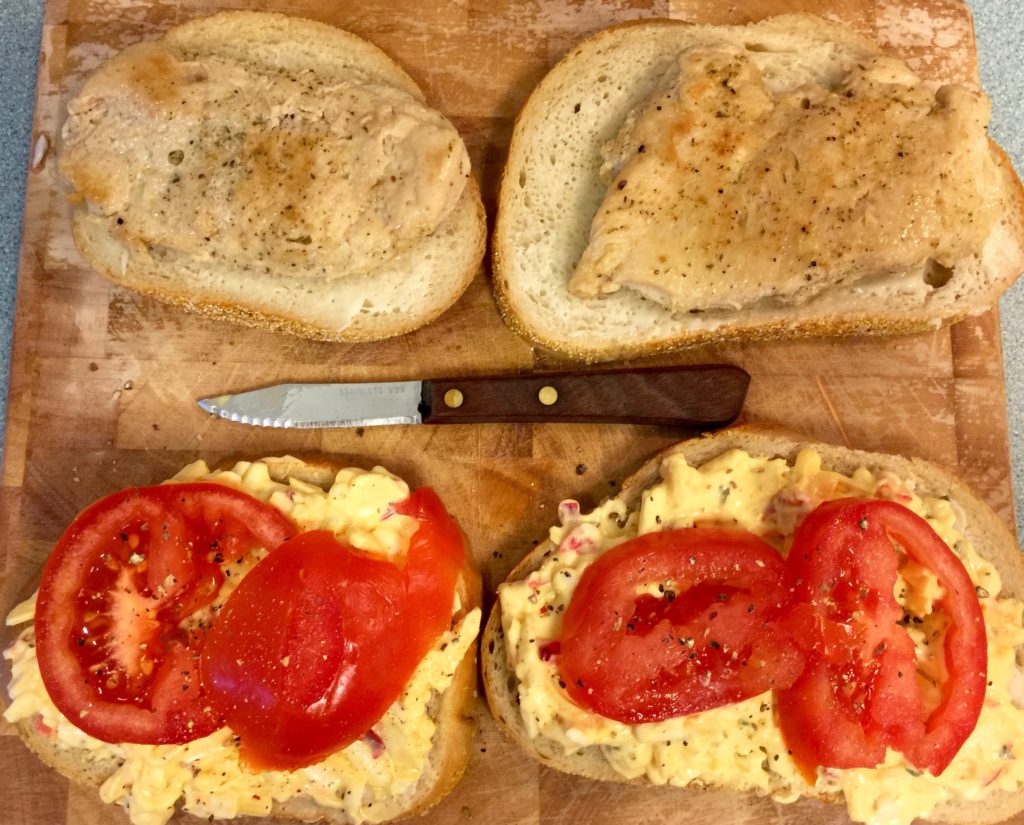 Add pimento cheese on the other slice of bread and top with tomato, salt, and pepper.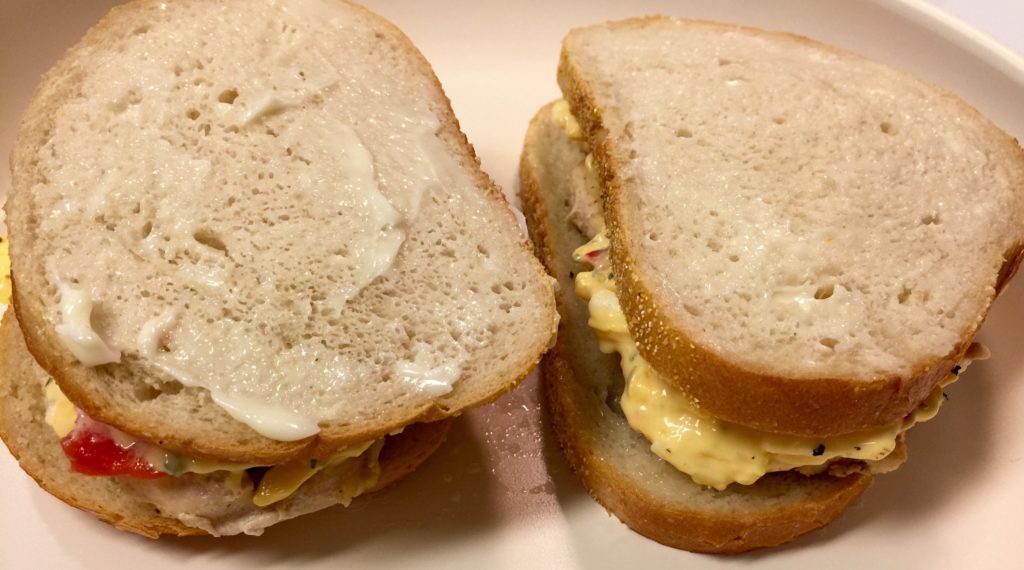 Put both sides together and butter the outside of the bread. I always butter the side going on the pan first, then put the sandwich on the hot pan butter side down, and then butter the top slice of bread.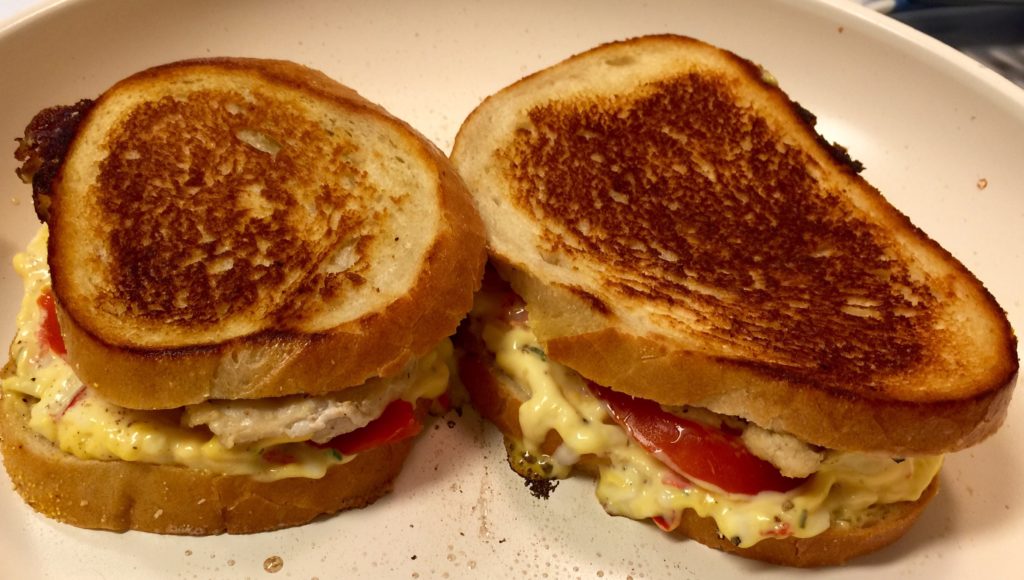 Yum! Look at that toasted bread!!
Toast one side until it is crispy brown, flip the sandwich over and do the same to the other side. You can smash it down with your flipper, too!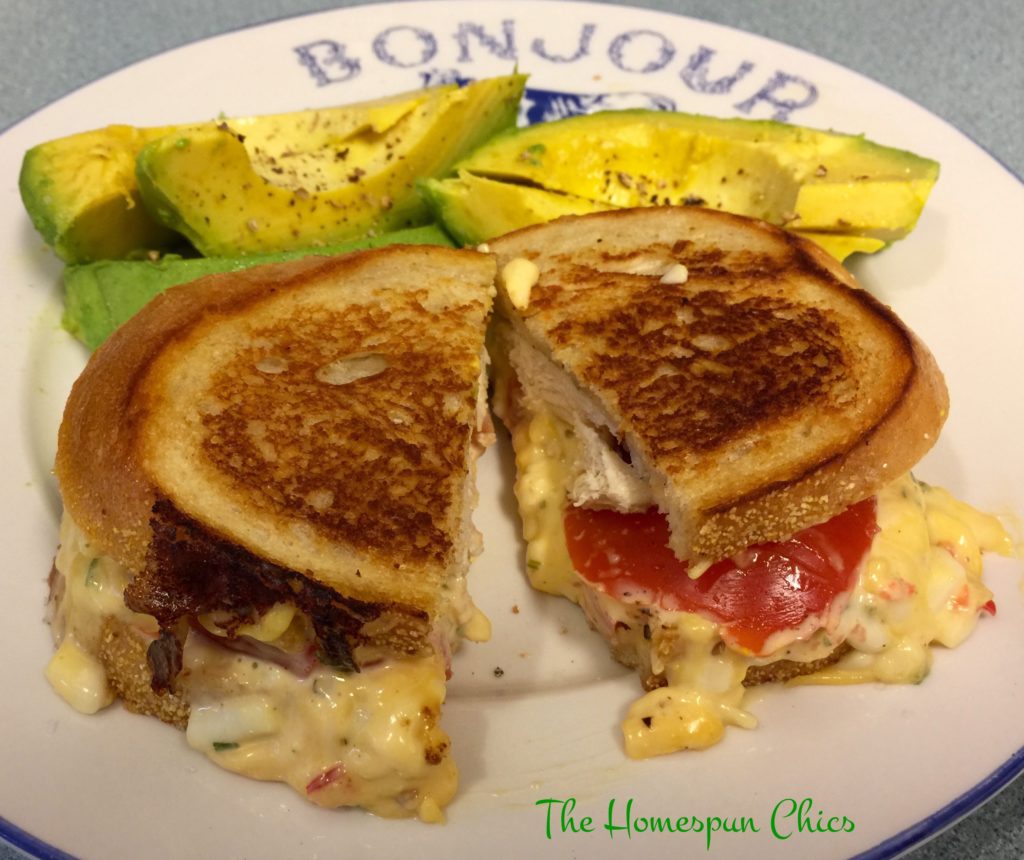 Dinner is served! OMG – it was SO good!
Grilled Chicken & Pimento Cheese Recipe
2 chicken breasts
Montreal Chicken seasoning
2 Tbsp olive oil
4 slices of Sourdough bread
1/2 cup (or more) Pimento Cheese spread
1 tomato, sliced
salt & pepper
butter for spreading on the bread
Pound chicken breasts flat, season with Montreal Chicken seasoning, saute in olive oil until done and no longer pink inside.
Lay out 4 slices of Sourdough bread and butter the insides of the bread. Place the chicken pieces on one side and pimento cheese spread on the other side. Top the pimento cheese with slices of tomato and season with salt and pepper. Combine the two sides of the sandwich together, then butter the side facing you.
Place the sandwich on a hot pan, butter side down, and then butter the remaining side of the sandwich. Flip it when one side is toasty brown and cook the other side the same way.
Serve with slices of avocado and enjoy!