GoodLight Natural Candles Review & Giveaway!
The Homespun Chics received GoodLight candles for our honest review. All opinions are 100% our own. This page contains affiliate links.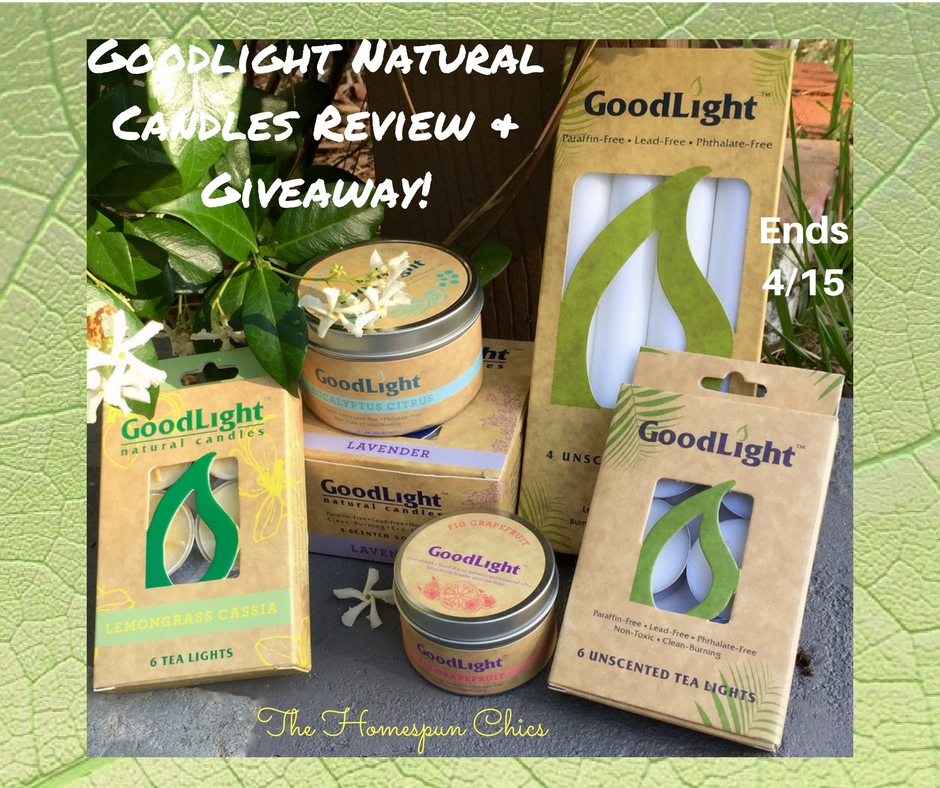 I love to burn candles in my home but I am so aware that some of what we breathe can be toxic. The most common candles are made from paraffin which, when burned, release carcinogenic soot into your home. And older candles frequently have lead-core wicks, another really bad toxin especially when you have children in your home.
GoodLite natural candles are made with 100% non-GMO palm wax that contains no paraffin (petroleum), chemicals, phthalates, or any other nasty additives. They use cotton wicks that have no lead or other metal filament.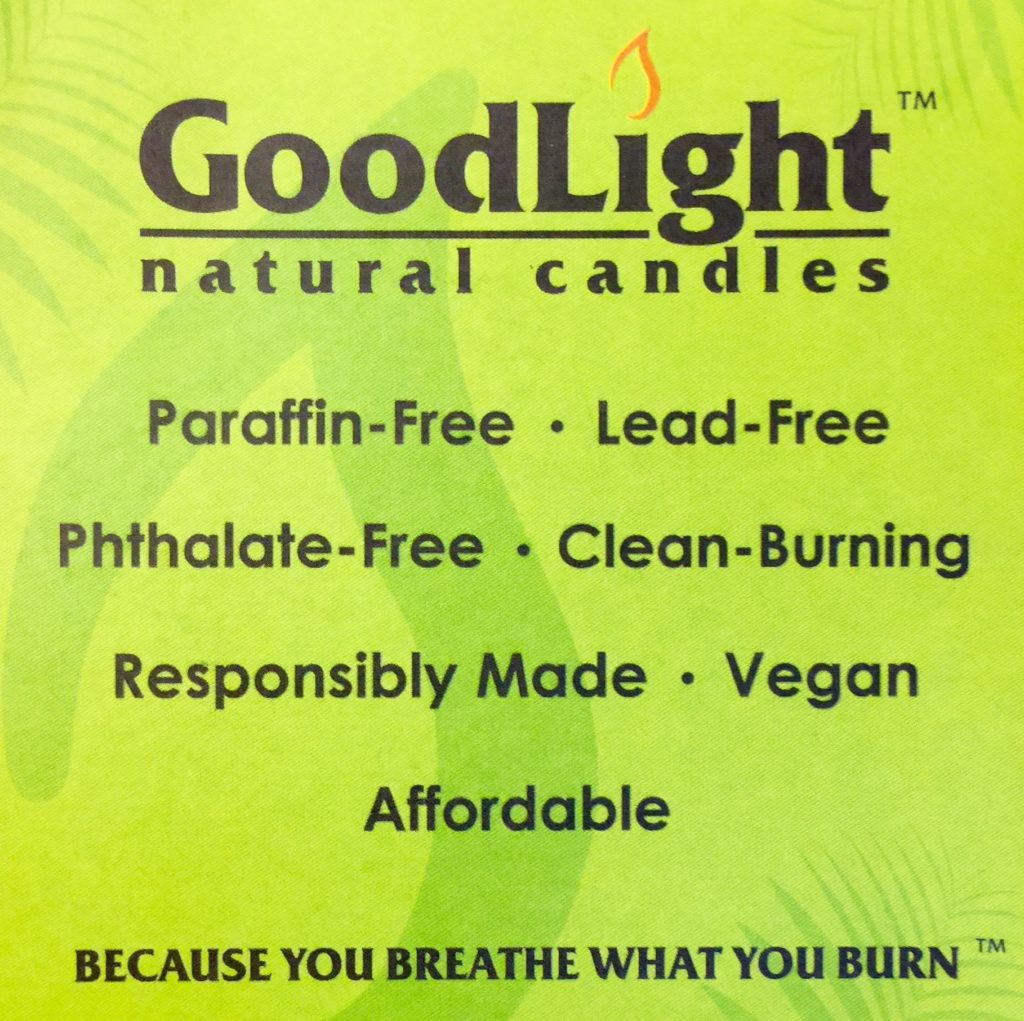 GoodLight natural candles are non-toxic and clean-burning. They make a variety of both unscented and scented candles. Essential and botanical oils, all of them vegan, are used in the scented candles.
"Because You Breathe What You Burn"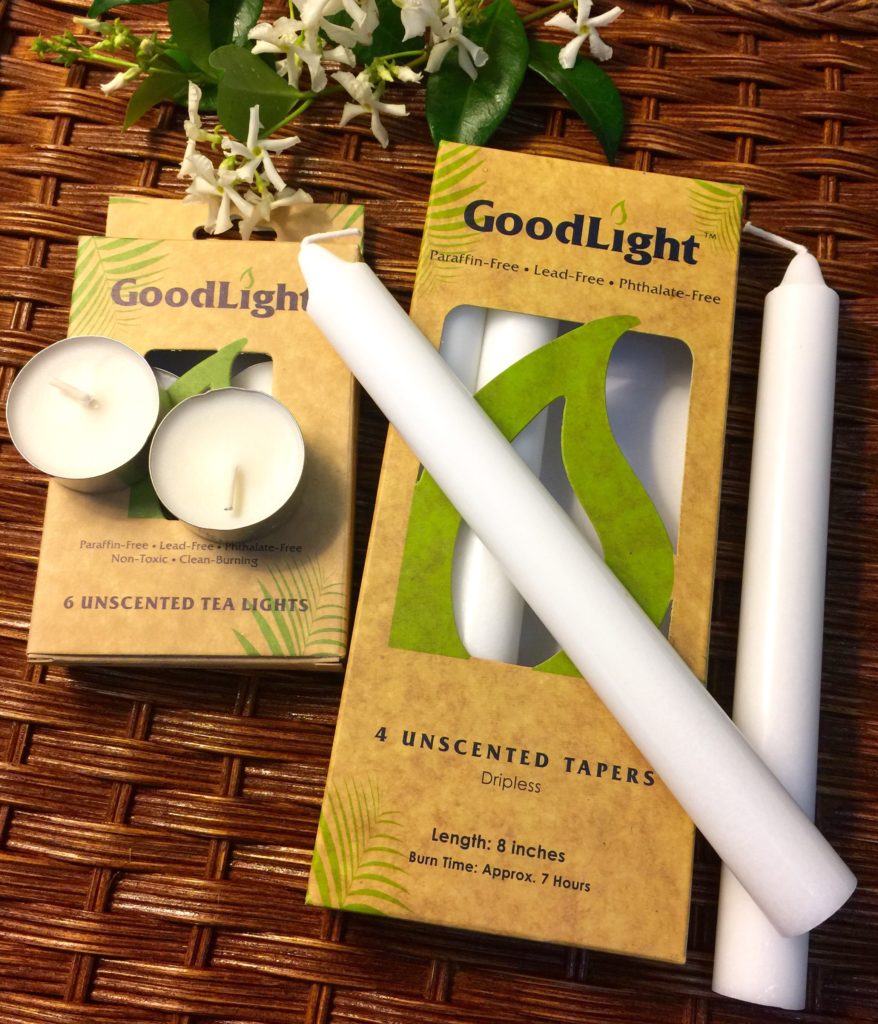 Unscented, dripless, 8 inch tapers have a braided cotton wick and a burn time of approximately 7 hours. They come in a recycled/recyclable box with vegetable-based ink printing. These long-burning candles are perfect for your dinner table or for when the power goes out. I'm sure we'll be able to put these to use this summer when the annual storms blow in or if we get a hurricane.
$7.99/4 pack
Tea lights create a warm, cozy atmosphere in your home and these are eco-friendly so you can enjoy them without guilt! GoodLight natural unscented tea lights are white, nestled in a recyclable aluminum cup, and have a burn time of approximately 4 hours. And there will be little to no wax when in the container when the candle is finished.
$7.99/24 pack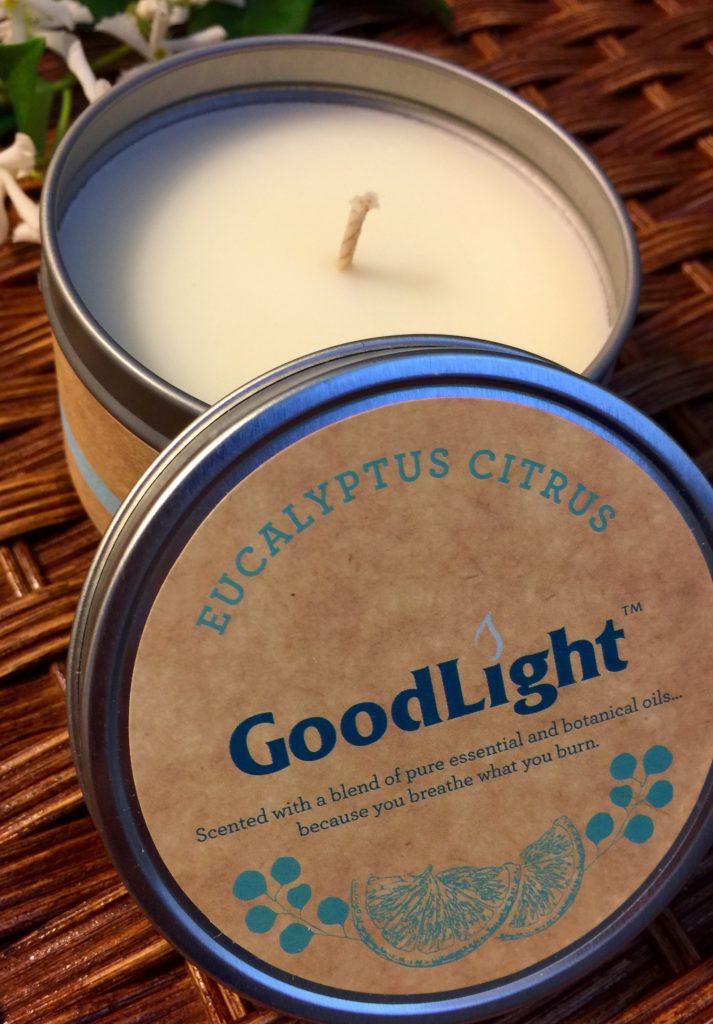 GoodLight Eucalyptus Citrus 6 oz. Travel Tin
The Eucalyptus Citrus travel tin is 3″ in diameter and 2″ high and filled with a 6 oz. candle infused with "a blend of pure botanical and essential oils derived from plants, extracted by cold-pressing, steam or vacuum distillation." With a burn time of up to 30 hours, you can pack this candle away in your overnight bag and enjoy it all weekend! $9.99
The Eucalyptus Citrus scent is clean, bright, and refreshing. It reminds me of time in the spa!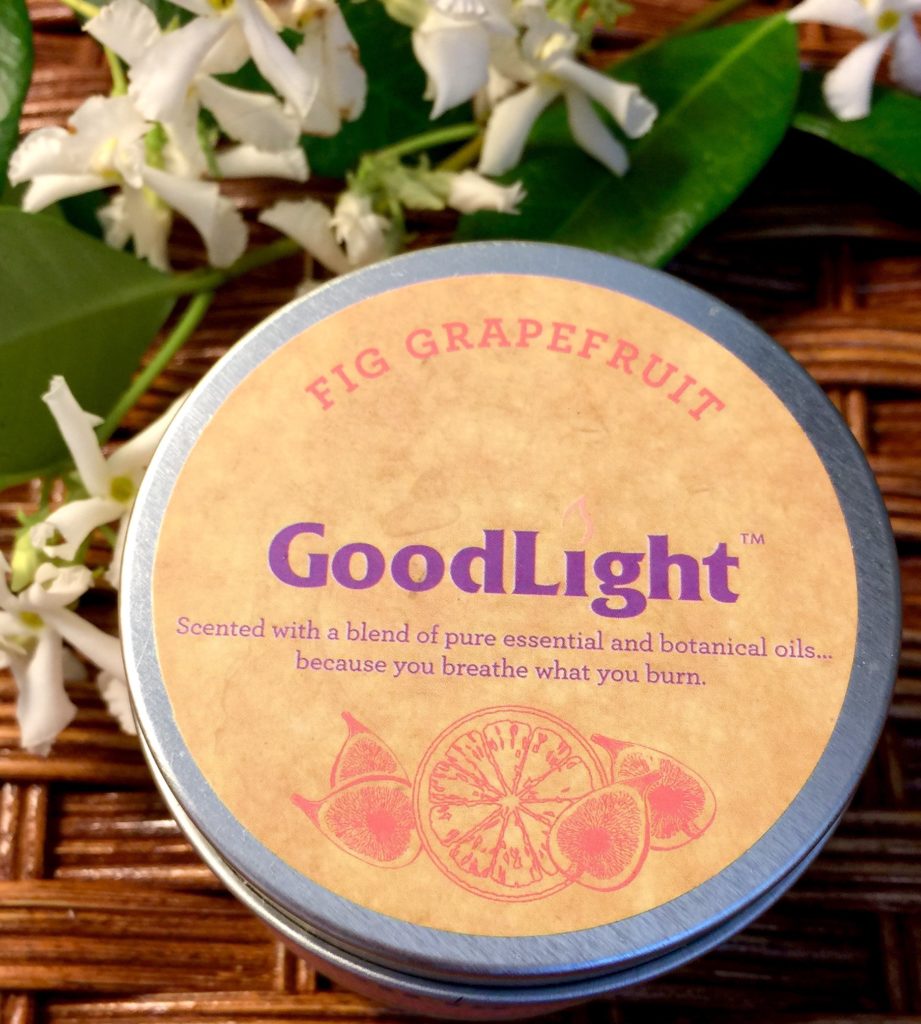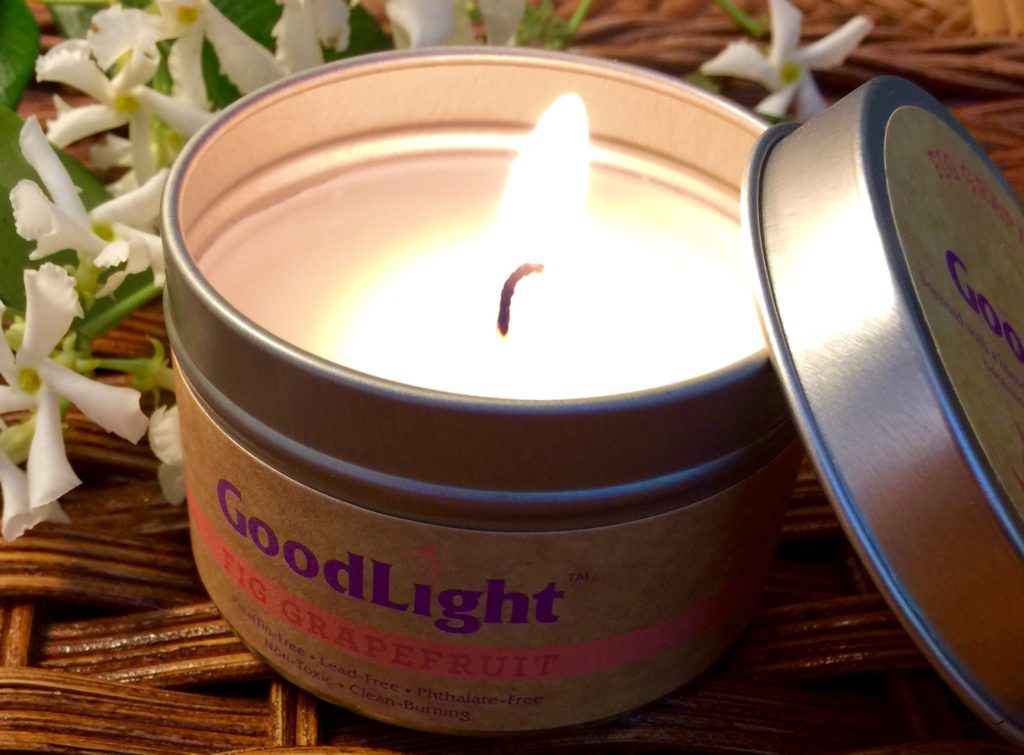 GoodLight Fig Grapefruit 2 oz. Travel Tin
The Fig Grapefruit 2 oz. travel tin is 2 1/2″ in diameter and 1 5/8″ high and filled with a 2 oz. candle. You can take these small travel tins with you everywhere you go and brighten any room. They have a burn time of up to 15 hours, so you will have plenty of time to enjoy the scent! $4.99
The Fig Grapefruit blend is sweet and citrusy. No wonder it is GoodLights' most popular scent!
GoodLight Lemongrass Cassia Tea Lights
The vibrant Lemongrass Cassia blend tea lights are 1 1/8″ in diameter and 5/8″ high. The come in a recycled/recyclable box printed with vegetable-based inks and plant-based bio-plastic window cover. The burn time is 4 hours. $2.00 (on sale)/pack of 6
The Lemongrass Cassia blend is "the perfect balance of citrus and spice, simultaneously recalling a walk through an outdoor market in Northern Thailand and a holiday gathering at home." Cassia is cassia bark, called cinnamon in our culture. And this is my favorite of the scents I received!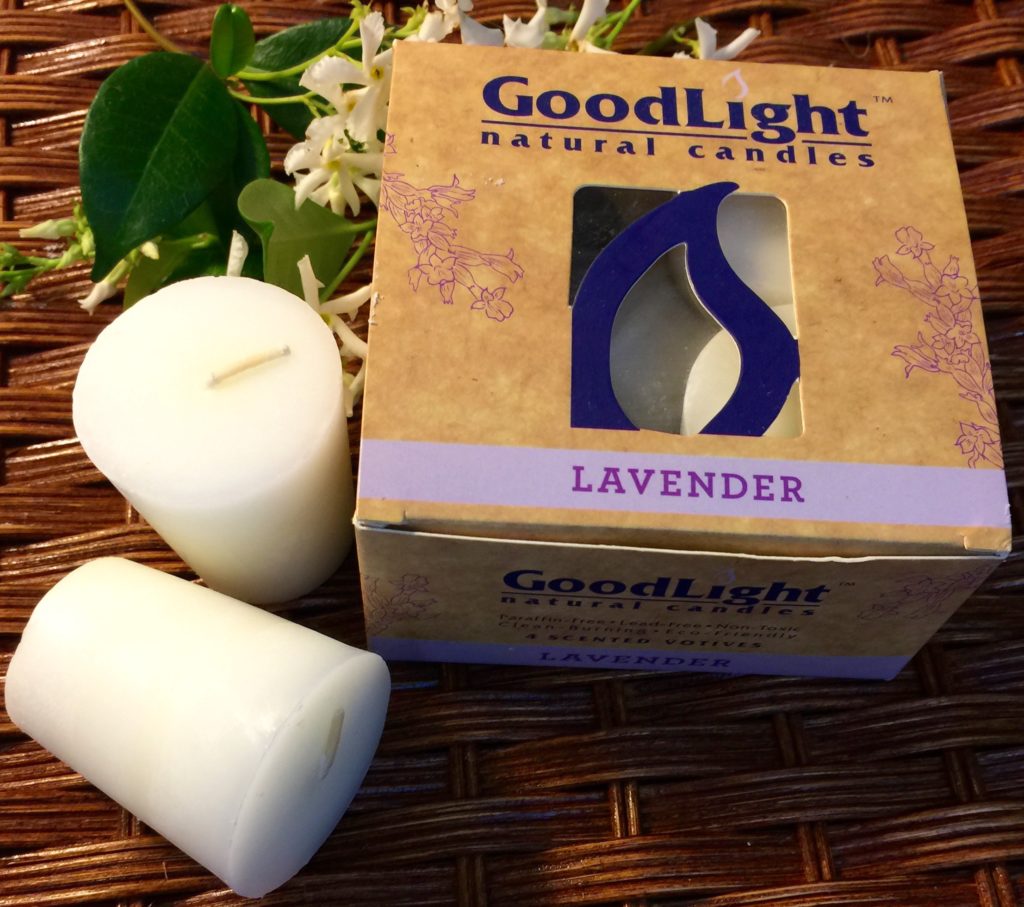 GoodLight Lavender Votives
The Lavender votives are 1½" diameter (tapered) and 2″ high. They come in a recycled/recyclable box printed with vegetable-based inks and plant-based bio-plastic window cover. The burn time is up to 15 hours. Holders are not included and, Like any votive candle, they are designed to melt and fill a holder with molten wax. Make sure to use a holder just wide enough to fit the votive. $4.50 (on sale)/pack of 4
The Lavender scent is soothing and fragrant. I use lavender spray on my pillow at night to help me relax to sleep, and GoodLight worked hard to find the best pure essential oil for these candles. They smell perfect to me!
You can see all the great candles available from GoodLight natural candles:
Facebook  Twitter  Instagram  Amazon
Would you like to win a selection of GoodLight natural candles for yourself? One lucky person will win a sampler pack of scented and unscented candles! Enter to win in our giveaway below!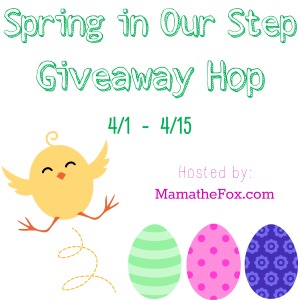 Welcome to the Spring in our Step Giveaway Hop, hosted by MamatheFox! After you enter our giveaway, scroll down to the bottom of the page to find lots more blog giveaways to enter for a chance to WIN!
Good Luck!!
Feel free to like our Facebook page! It is never required but truly helps us to continue bringing exciting giveaways for our awesome readers to win. 
Contest is open to US 18+ and will end on April 15, 2017 at 11:59 PM EST. Winner will have 48 hours to confirm their win, after we email them, or a new winner will be chosen. Prize will be fulfilled by GoodLight Natural Candles. Only one entrant per mailing address, per giveaway. Enter using the Giveaway Tools entry form below.
This giveaway is not associated with Facebook, Twitter, Instagram, Pinterest, or Google. Please read our Giveaway Rules page. We were not compensated for this post. MamatheFox and all participating blogs are not held responsible for sponsors who fail to fulfill their prize obligations.