Glasstic Shatterproof Glass Water Bottle Review + Coupon
The Homespun Chics received this product for review. All opinions are 100% our own.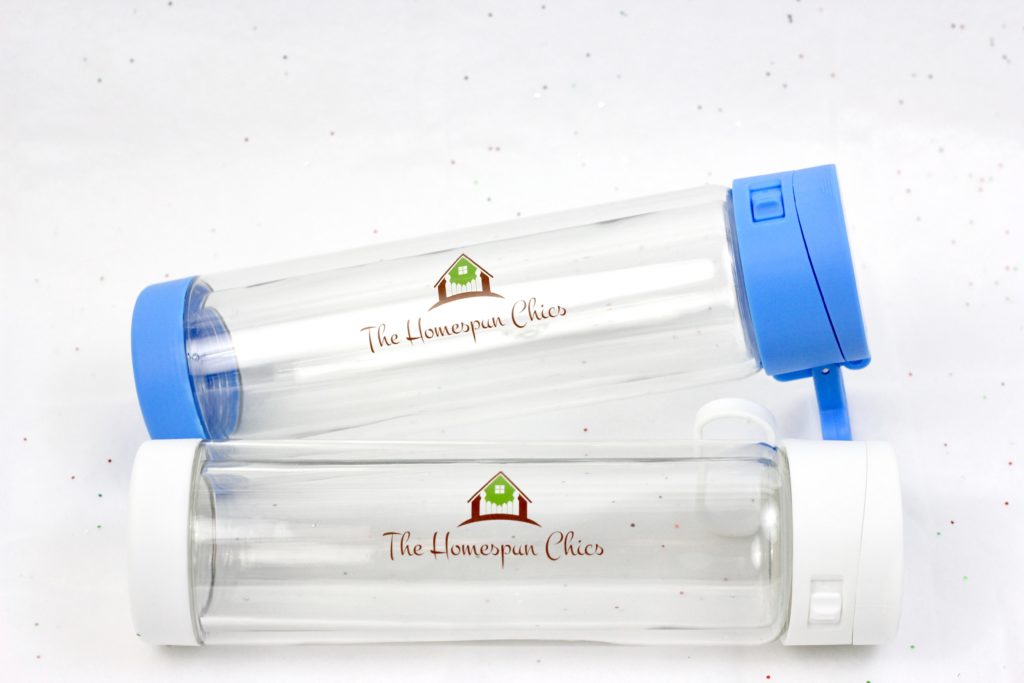 Glasstic Shatterproof Glass Water Bottle Review
Okay, I admit it. I have a HUGE obsession with reusable water bottles and travel coffee mugs. I am constantly searching for the perfect containers to keep my beverages spill-free, my coffee hot and my water tasty (glass is key). You feel me, right?
So of course I leapt at the opportunity to review a personalized Glasstic water bottle!
COUPON:  Save 20% using code GIFTGUIDE20 
Glasstic is a unique glass water bottle encased in a plastic shell. The plastic outer shell adds a layer of protection for the glass bottle, keeping it safe from everyday drops and bumps. In the chance that the inner glass bottle does break, the plastic outer shell contains the glass pieces safely inside until you can dispose of them properly.
As a working mama, I am always on the go and my son is constantly backwashing in my water bottle. I absolutely love my glass water bottles but rarely get the opportunity to use them anymore. Most of my days are spent driving with my 4-year old in tow, going to school, work, play dates, errands, and on and on. My nerves would be shot if I was constantly passing a glass water bottle back to my son in the car!
So it's extremely important that I have a bottle that is safe enough for him to hold and drink from without worrying it will drop and break into a million glass shards. I have resorted to using my plastic water bottles that don't taste great, get skunky, and never seem to be clean no matter what I do. Mommy sacrifices. *sigh*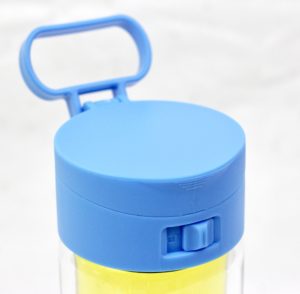 Glasstic is the perfect solution to my dilemma! Each bottle holds 16 oz and has a nifty cap that locks shut. Believe me when I say this is a life saver in the car! The lid also has a convenient handle that flips up and down for easy carrying.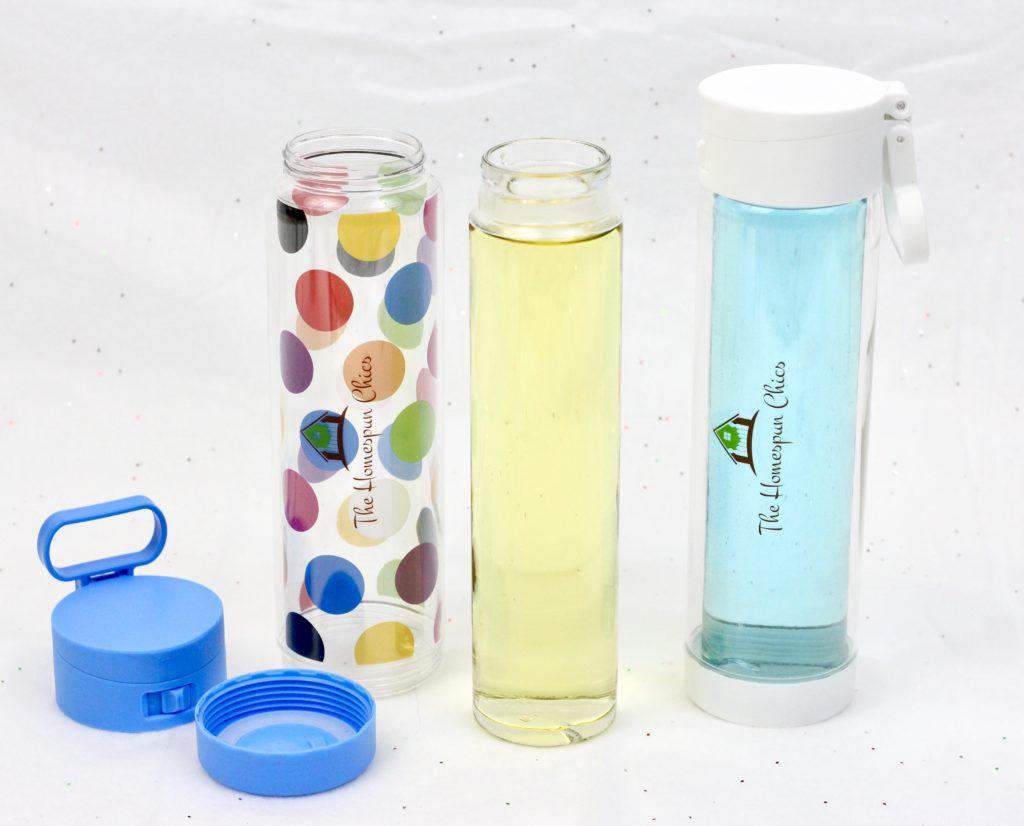 The Glasstic bottles are dishwasher safe and simple to take apart for cleaning. After you unscrew the top and bottom caps, gently push the center glass bottle down (or pop the plastic shell up) to separate completely. Place all four pieces in the top shelf of the dishwasher and you're done!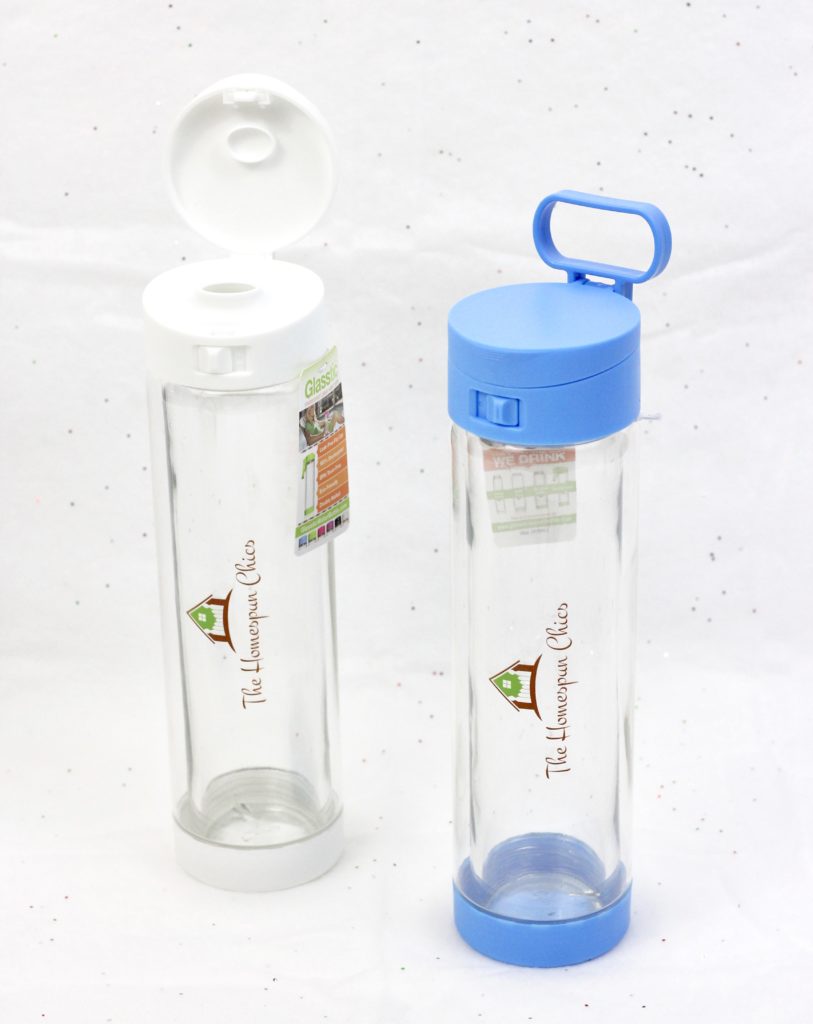 A newer feature to Glasstic is the option to personalize your water bottles with original artwork, pictures, logos, or custom text. We decided to check it out for ourselves and had our blog's logo printed on our bottles.
I love how easy it is to personalize the bottles online. Custom Glasstic bottles would make the perfect promotional items for small businesses, favors for bridal parties, and gifts for the holidays! Our printed logo looked great right out of the box and continues to hold up even after several washes.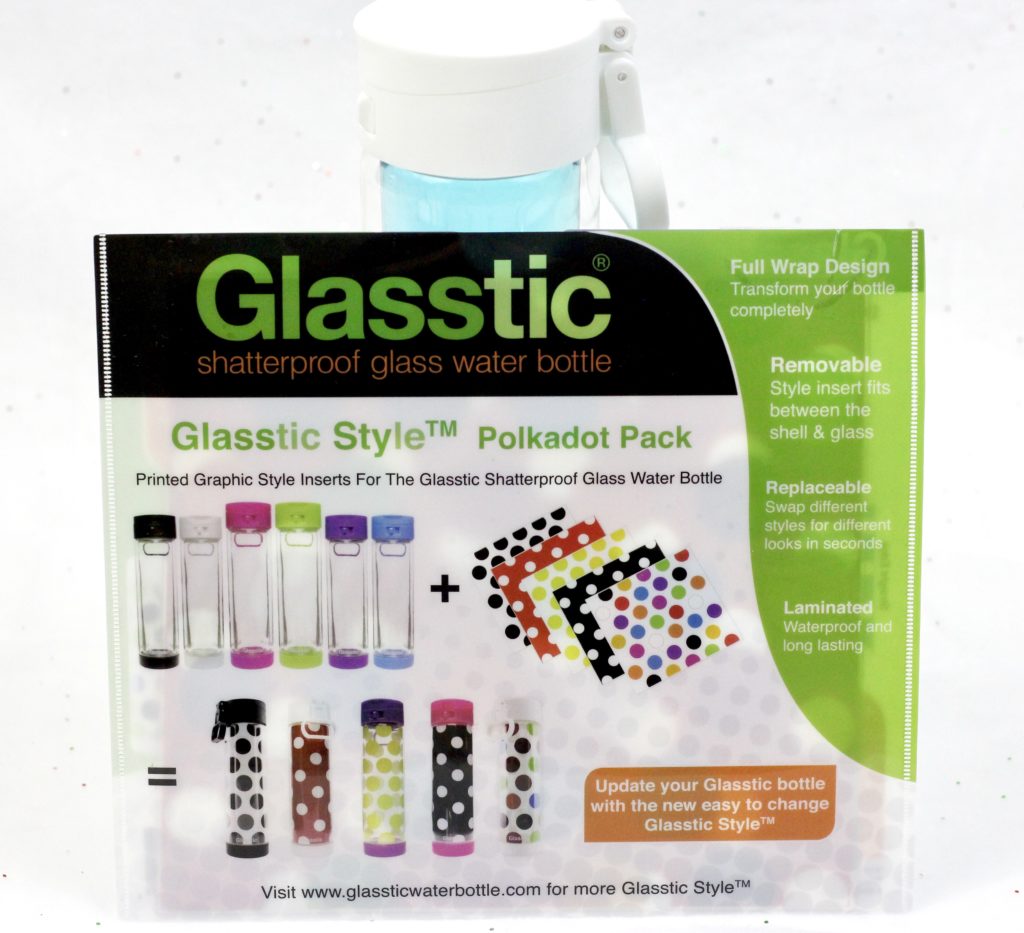 Glasstic is doing a special promotion right now on their website! Each Glasstic bottle purchase will now come with a FREE Polkadot Style Pack. The Polkadot Pack contains five different polkadot inserts that can be placed between the glass and plastic for fun, new looks!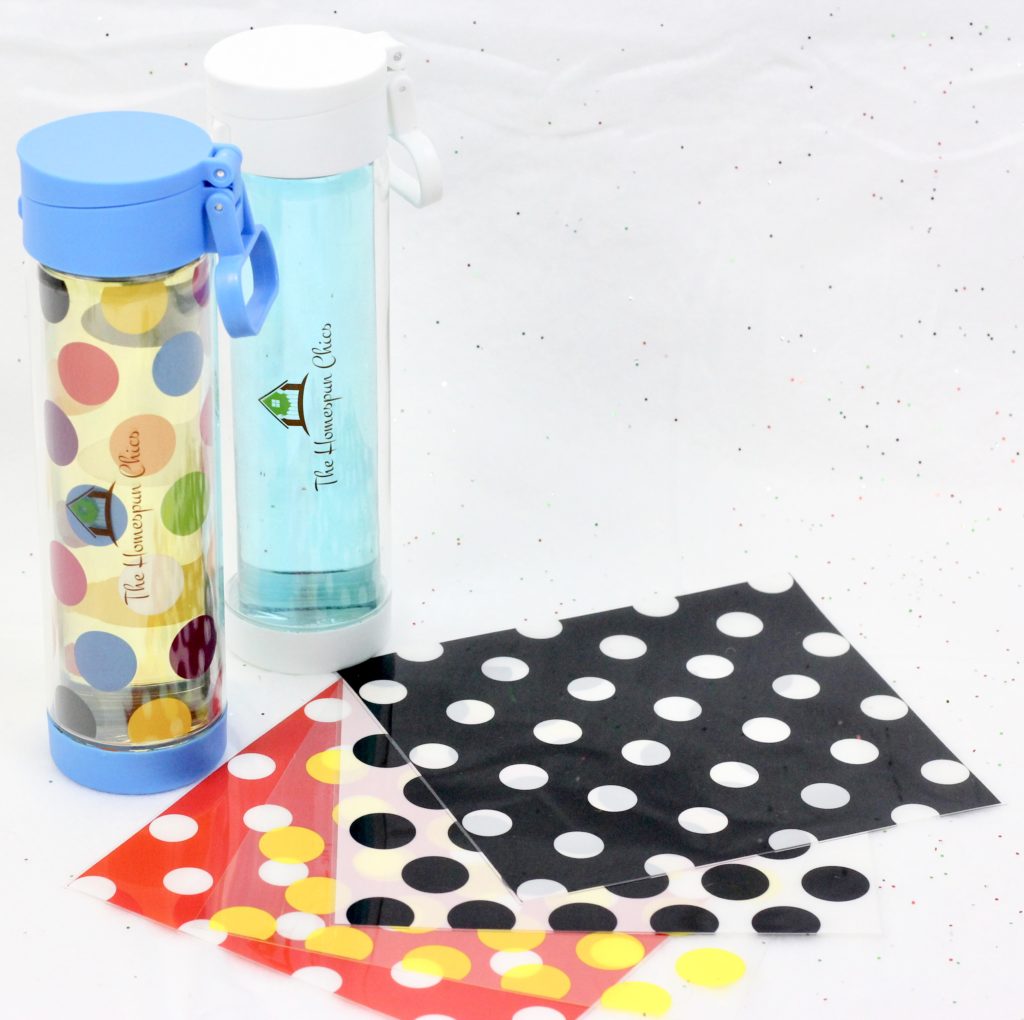 I LOVE the way the polkadots look and really enjoyed trying out the different colors. My favorite insert has to be the multicolored polkadots! So fun!
After using the Glasstic bottles for over a week now, I am pleased to say my son has yet to break one. It's great being able to drink from a glass water bottle without worrying about the consequences of sharing it with Little G. His favorite part is the carrying handle. Added bonus:  the handle perfectly fits a 4-year old hand! 
All of my mom-friends agree with me:  This is a great invention that would make an excellent gift for busy moms everywhere! …meaning I know what I'm getting ALL of my mom-friends this year!!
Don't forget!  Save 20% off any Glasstic water bottles using code GIFTGUIDE20!