Garlicky Crock Pot Pork Tenderloin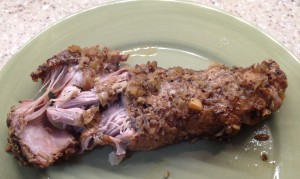 ♥

Homespun Holidays! 

♥

We LOVE pork tenderloin, no matter how you cook it. But add some garlic and a great sauce and it becomes to die for!  Pork is much leaner than it was years ago and the tenderloin is one of the most tender cuts from the pig. If you use a meat thermometer, cook the tenderloin to an internal temperature of between 145° and 160°F to keep it juicy.

This recipe is so easy to make and you really can't go wrong with it. Mix it up, put it in the crock pot and go on with your day. Serve with some mashed potatoes or rice and a green veggie or salad. Dinner is served!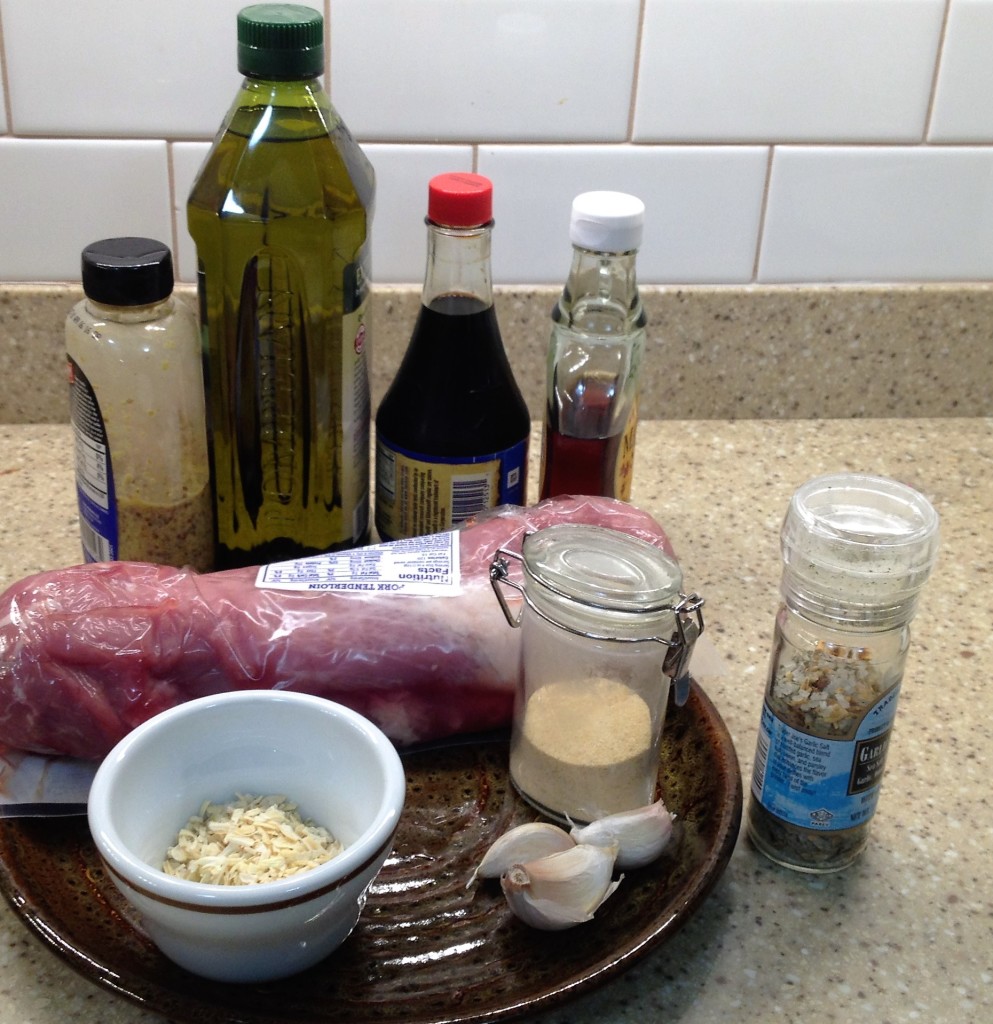 2 lb pork tenderloin
3 cloves garlic, sliced into slivers
1 onion, sliced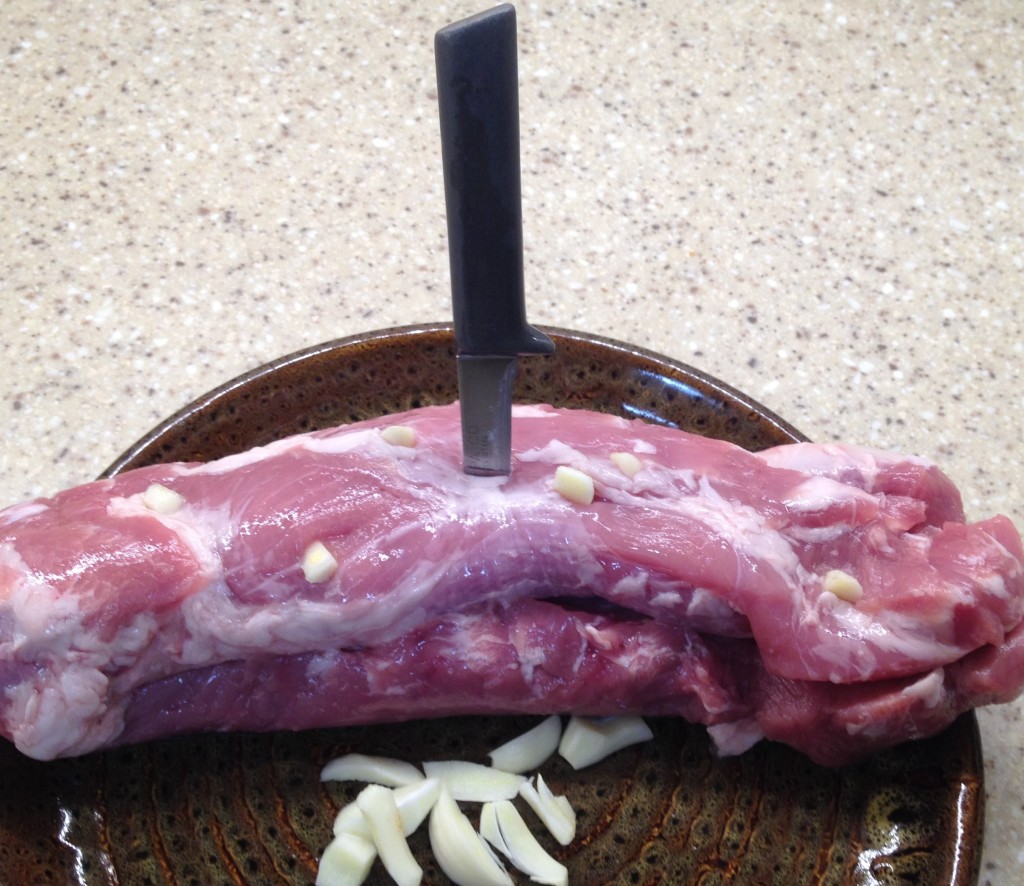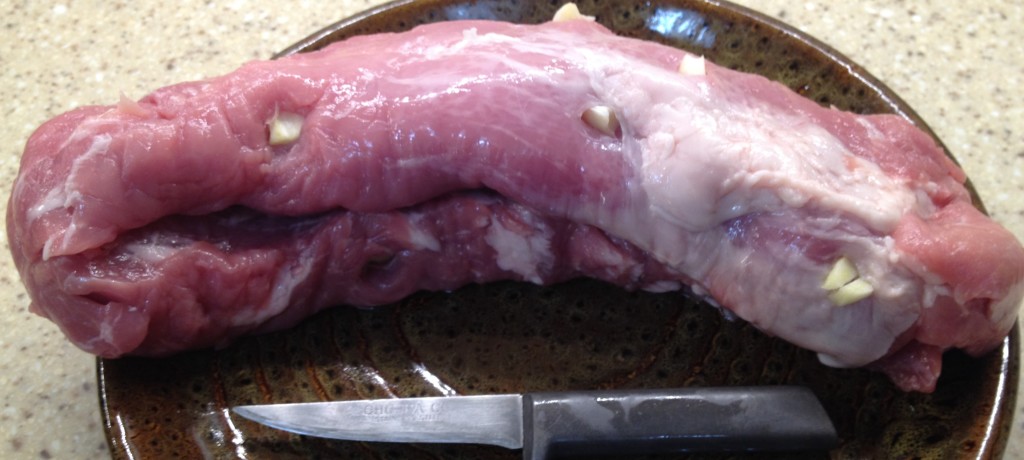 Poke random holes in the pork tenderloin and insert a sliver of garlic into each hole. Line your crock pot with a slow cooker liner if you choose. Put the sliced onion on the bottom of the crock pot. Place the tenderloin on top of the onion. Then make your sauce.
1 Tbsp olive oil
¼ cup soy sauce
1 Tbsp Dijon mustard
2 Tbsp maple syrup
2 Tbsp diced dried onions
1 ½ tsp garlic powder
1 tsp garlic salt
Some pepper to taste
Mix all remaining ingredients.  Pour over tenderloin in crock pot. Cook on low for 6 hours.