February 2017 My Texas Market Box Review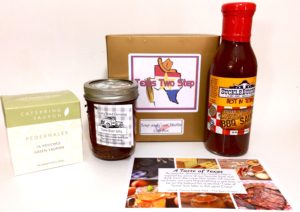 My Texas Market is a monthly subscription box that sends you 4-6 carefully selected products from Texas farmers' markets and local businesses. The small-batch artisan items fit a monthly theme and could be anything from foods, snacks, teas, candles, beauty products, crafts or any other thing you might find in a Texas farmers' market.
Their purpose is to expose customers to new products and companies while supporting local artisan businesses. 10% of all profits are donated to the Houston Food Bank.
Subscription costs are:
1 month – $35
3 months – $100
6 months – $195
Subscription prices do not include shipping or any applicable taxes. They do promise that the value of each box will be at least $35 -$40 but to not expect that they will send a hugely underpriced box of items. You can cancel at any time or just skip a month if you wish. And if you want to purchase more of something or add to your box, they have an online market with lots of things to choose from.
The Homespun Chics received this box for review purposes. All opinions are 100% our own. This post contains affiliate links.
---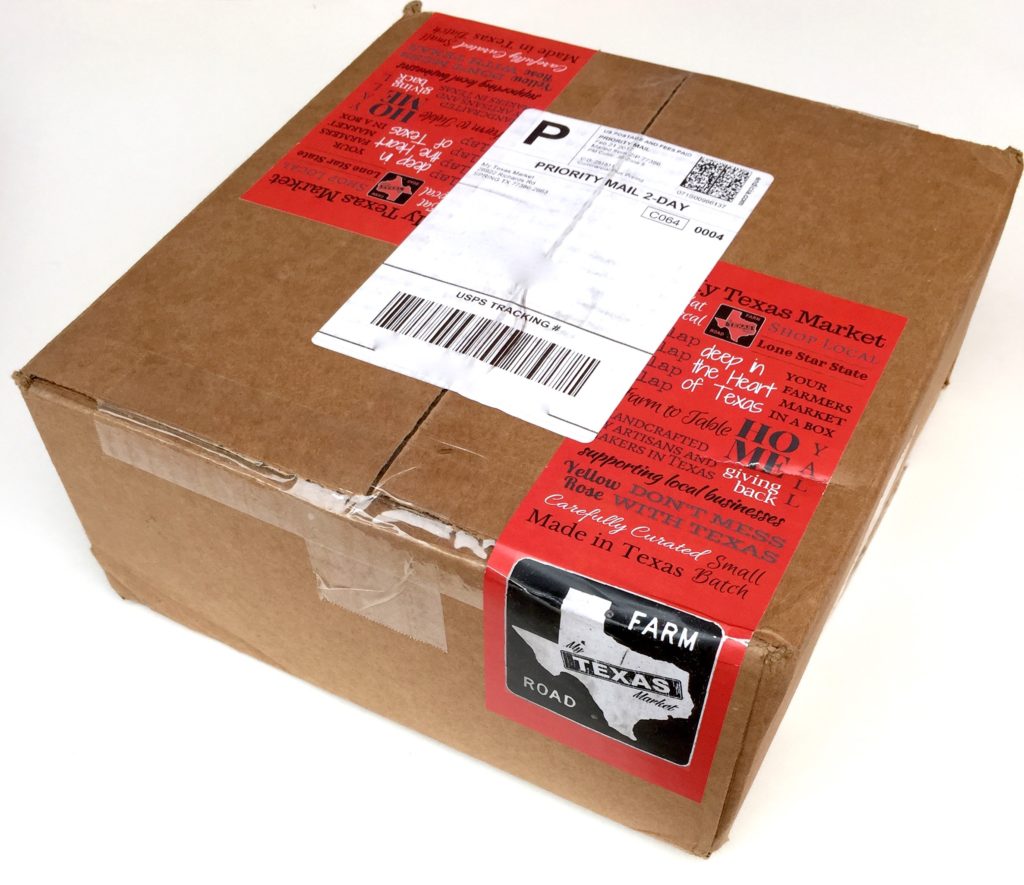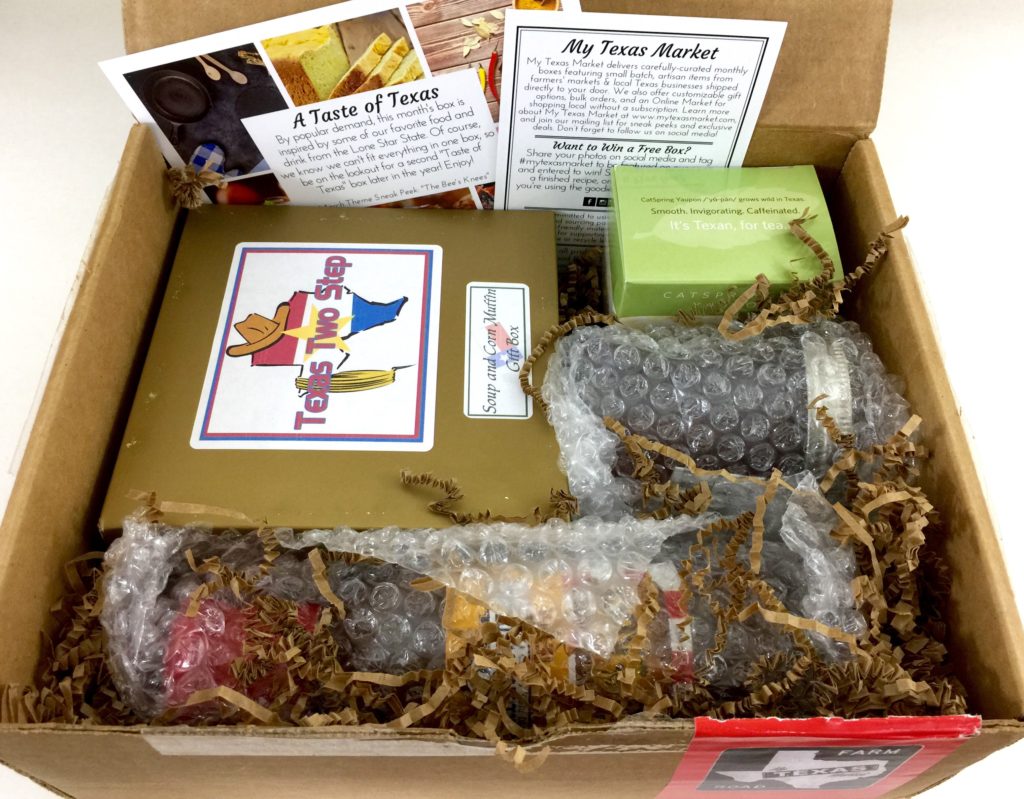 First peek! Everything was well packaged for shipping, nothing broken. I see dinner!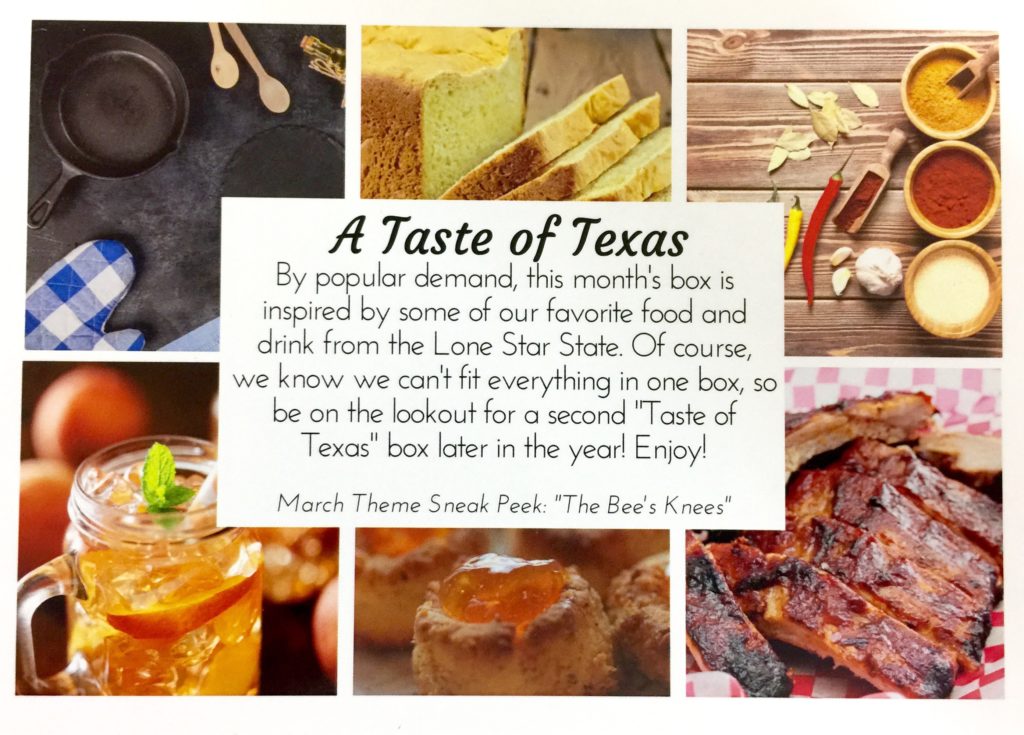 The theme of the February 2017 My Texas Market box is
A Taste of Texas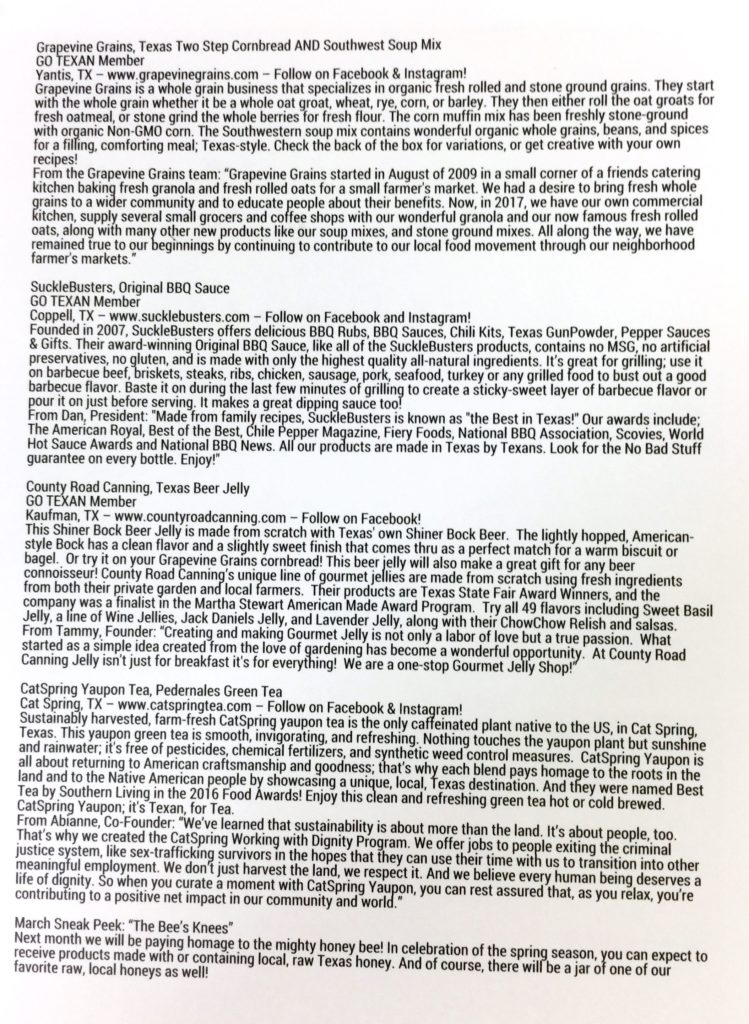 My Texas Market always sends a great product information card. They give helpful information on each product and you can learn all about the local Texas companies that produce each one.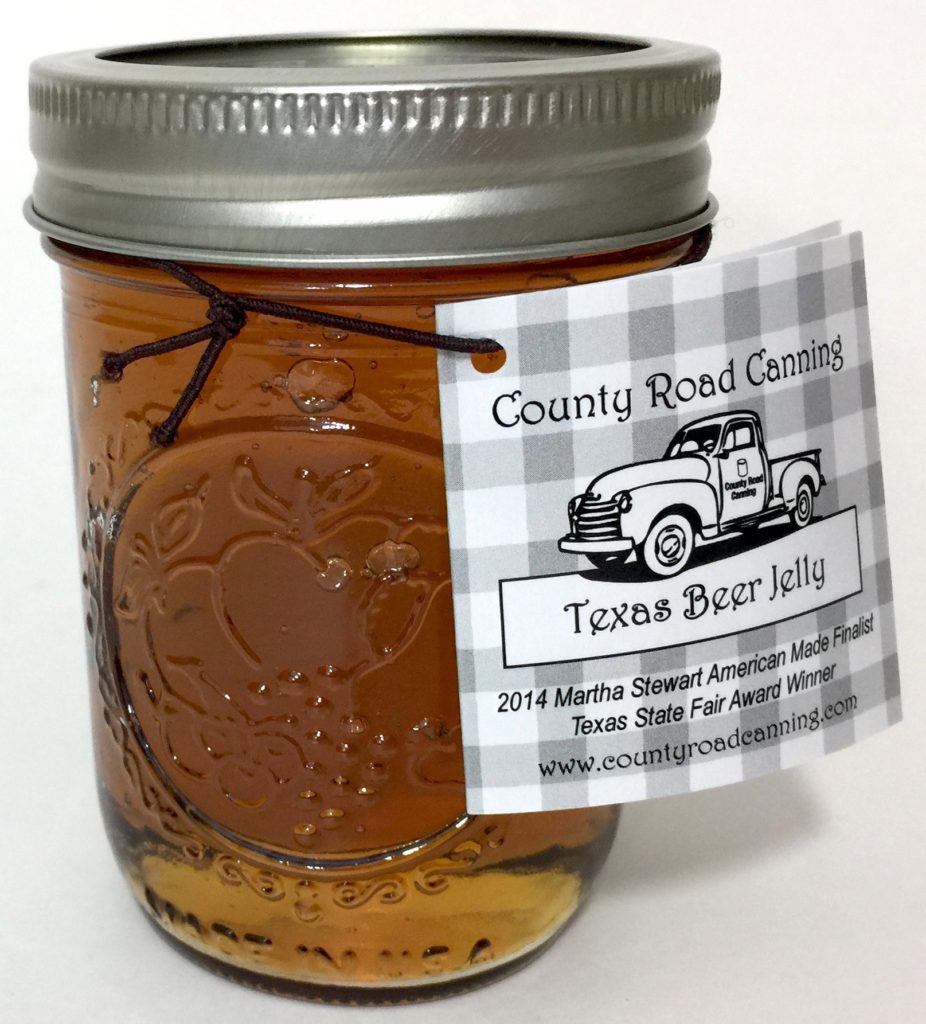 Country Road Canning – Texas Beer Jelly 8 oz ($7)
This jelly is made from scratch using Texas-made Shiner Bock beer and sugar. NO added high fructose corn syrup here! It has won Texas State Fair awards and was a finalist in Martha Stewart's American Made Award Program. Perfect poured over a block of cream cheese and dipped into with pretzel chips at your next get-together or all for yourself on your breakfast bagel!

SuckleBusters – Original BBQ Sauce 12 oz ($6.99)
This is an all natural, multiple award winning BBQ sauce great for use on anything you might want to put BBQ sauce on – and in my house that means just about everything. With the grilling season just underway, this is the perfect sauce for the ribs and chicken that my hubby grills so well. All of the ingredients are natural – sugar, vinegar, tomato paste, molasses – no chemicals or bad stuff!
CatSpring Yaupon Tea – Pedernales Green Tea .85 oz – 16 tea bags ($11.99)
Named Best Tea by Southern Living in the 2016 Food Awards, this green tea is made from yaupon, the only caffeinated plant native to the US. The company does not use any chemical fertilizers, pesticides, or synthetic weed control in their growing process so what you drink is all natural and healthy for you. Whether you prefer it hot or cold, this is a smooth and invigorating drink!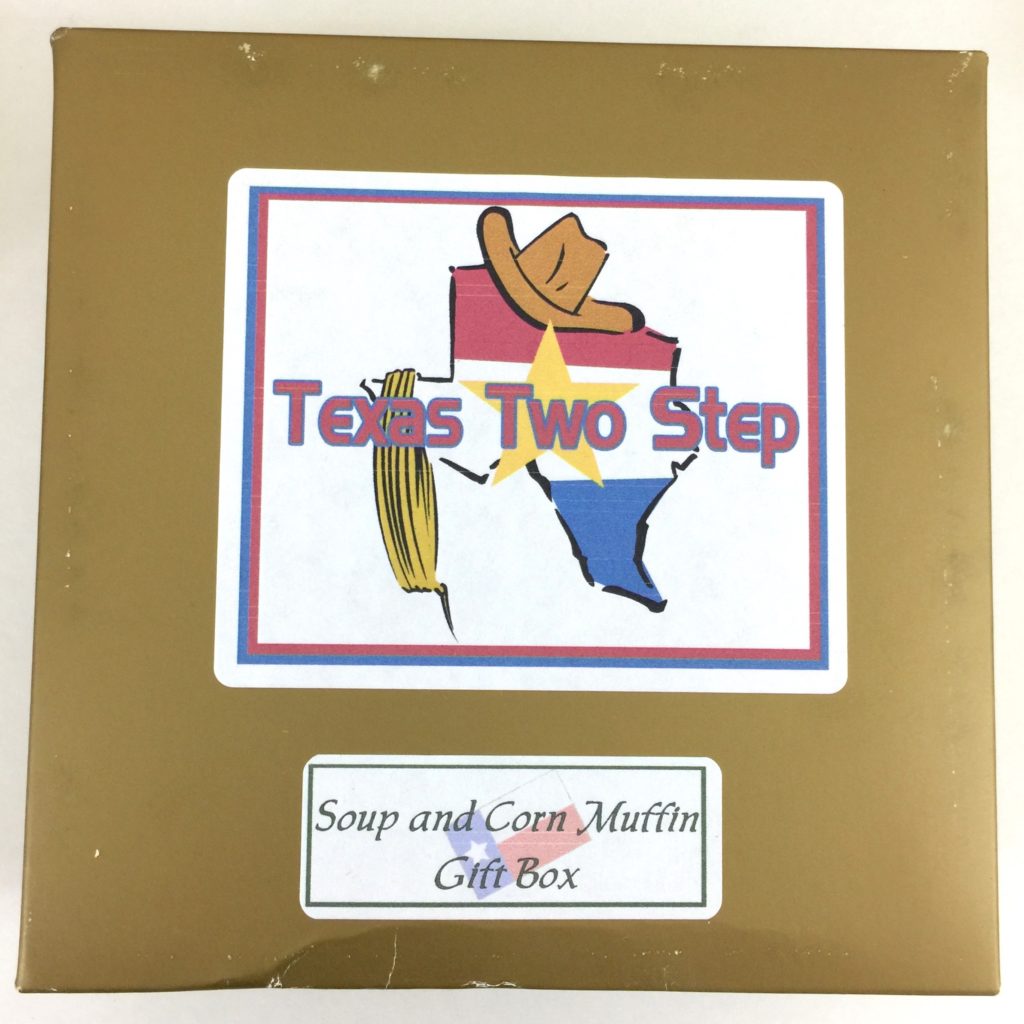 Grapevine Grains – Texas Two Step Cornbread and Southwest Soup Mix ?($12)
This was really the jewel of the February 2017 My Texas Market box! The grains are all organic and we received a combination of both their cornbread and their Southwest soup mix.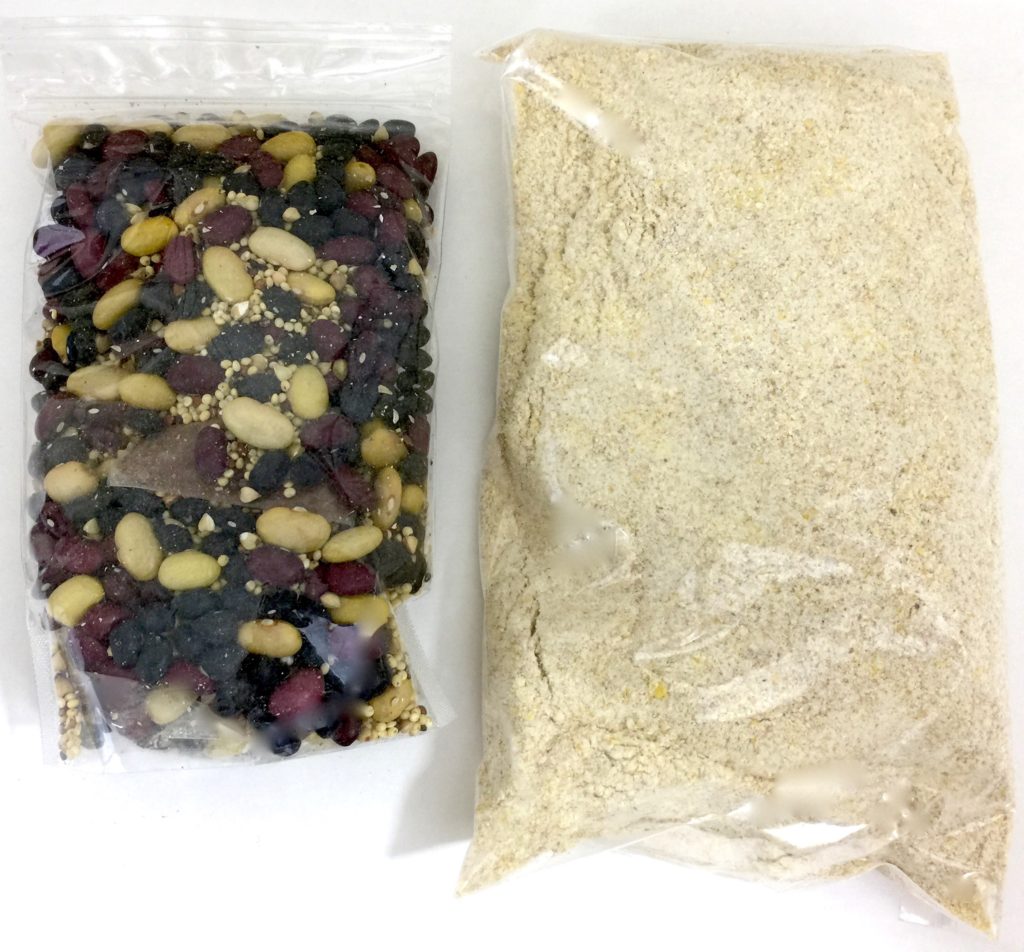 Each item was perfectly portioned out with easy to follow directions on the back of the box.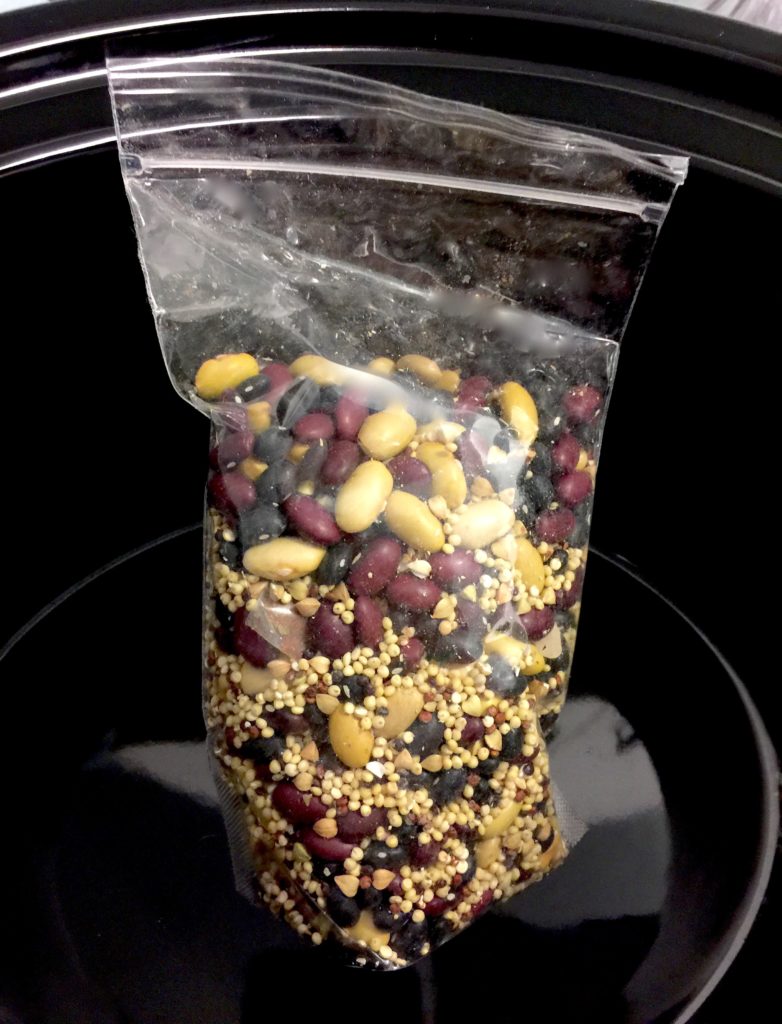 I decided to make my soup in the crock pot instead of soaking the beans for 8 hours and then cooking them on the stovetop for several more hours. The directions for use suggested a chicken soup, but I had stew meat in the freezer.  And no time to stand over a stove!
1 package of Grapevine Grains Southwest Soup Mix
4 cups beef broth
1 large onion, chopped
1 lb stew beef, browned on the stove
Mix all together in the crock pot. Cook on high for 6 – 8 hours. Done!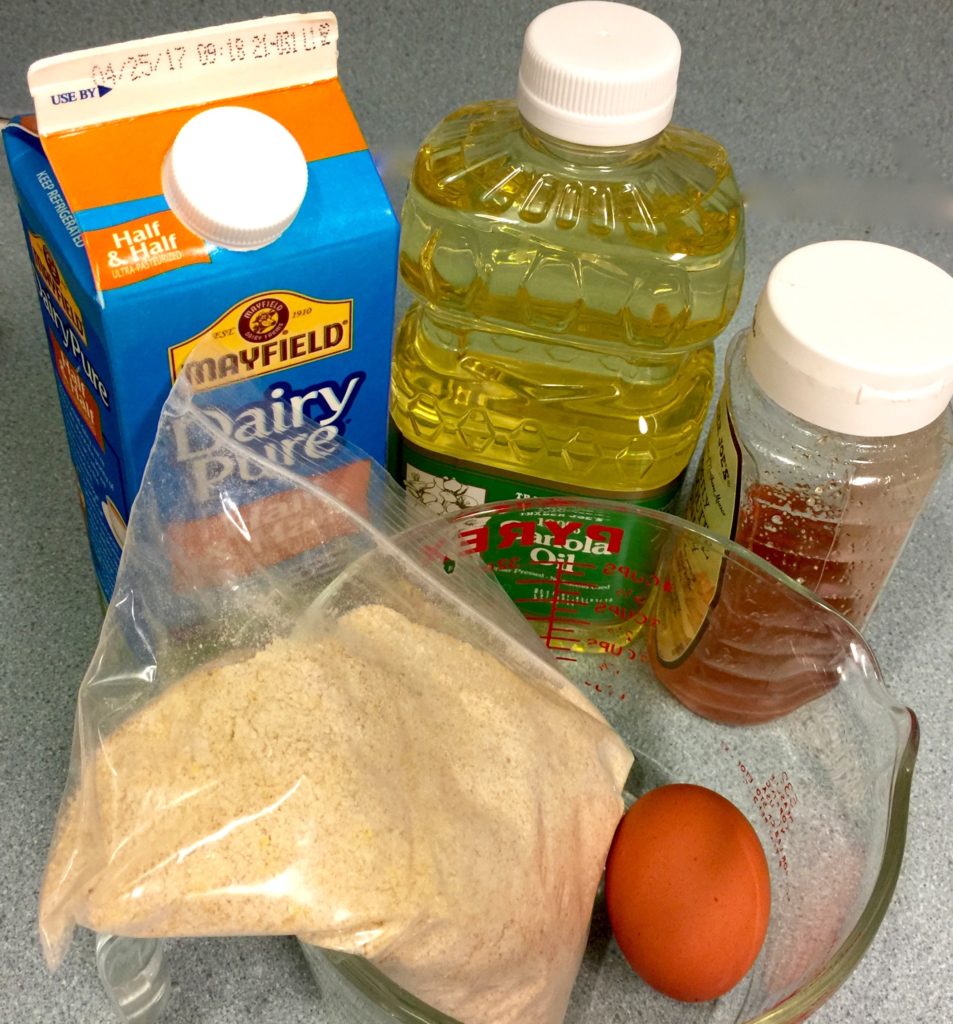 I also made the corn bread to go with the soup. I followed the directions on the back of the box…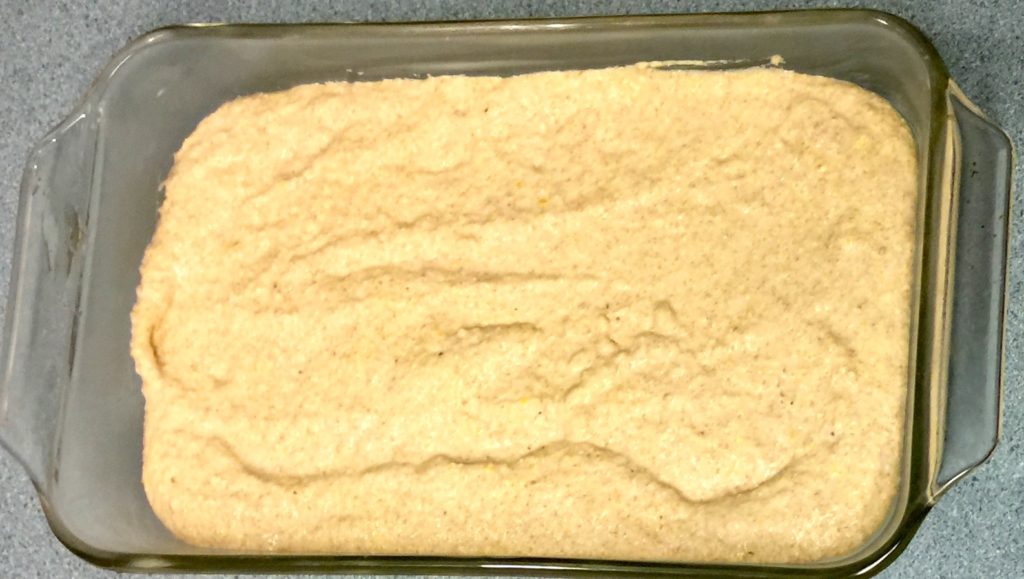 My husband is a cornbread fanatic, so I knew I had a hard critic to please!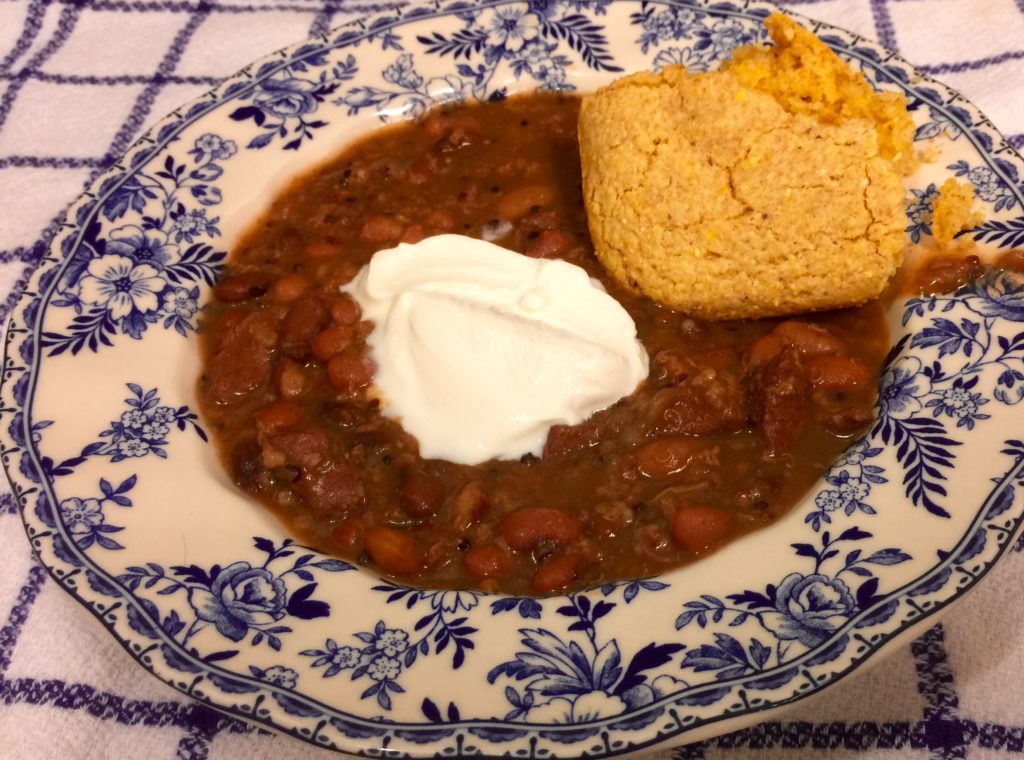 Dinner is served!
A dollop of sour cream on top of delicious southwest beef soup with corn bread.
And my husband LOVED it!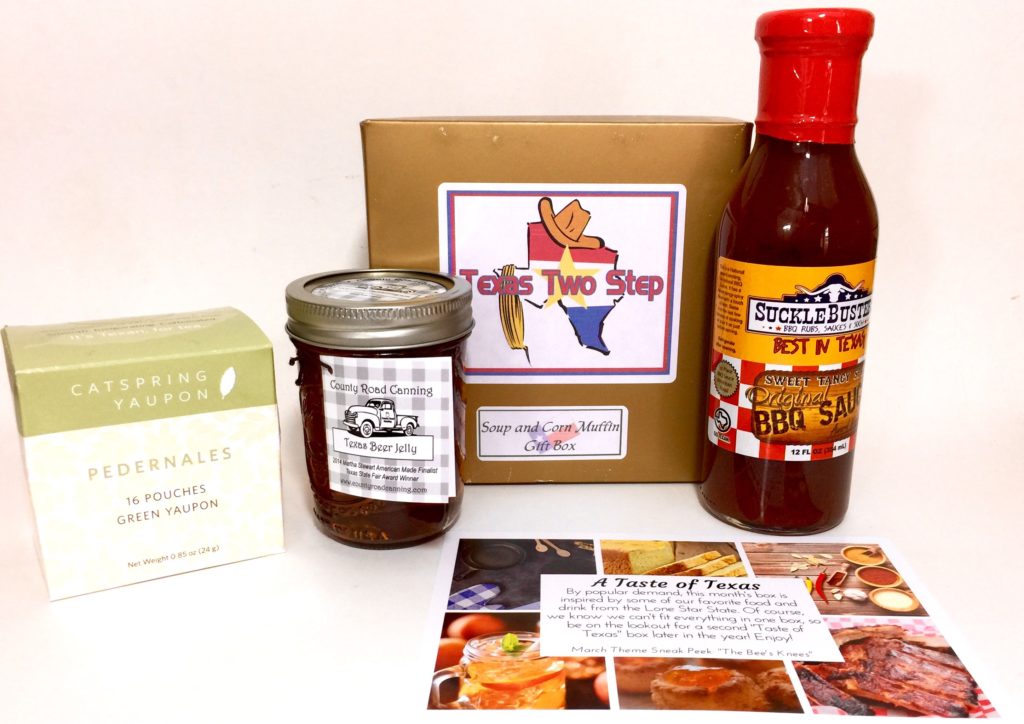 The retail value of the products in the February 2017 My Texas Market box came to roughly $38. Everything included in this "Taste of Texas" curated box really exemplified what I think of when Texas foods come to my mind. The Southwest soup and cornbread were delicious and easy to make and we will use the other food items with pleasure over the next few weeks!
Head over to My Texas Market and browse through their online shop of things from past boxes. Not sure about those things? Search our website to find our review of each one! You can create your own box with no subscription required, order a gift card for a friend so they can create their own box, or purchase a subscription. Orders over $35 have free shipping, too!