February 2017 Degustabox Review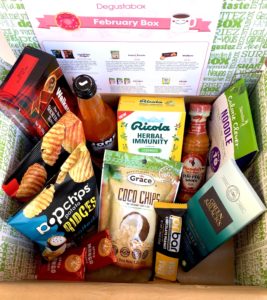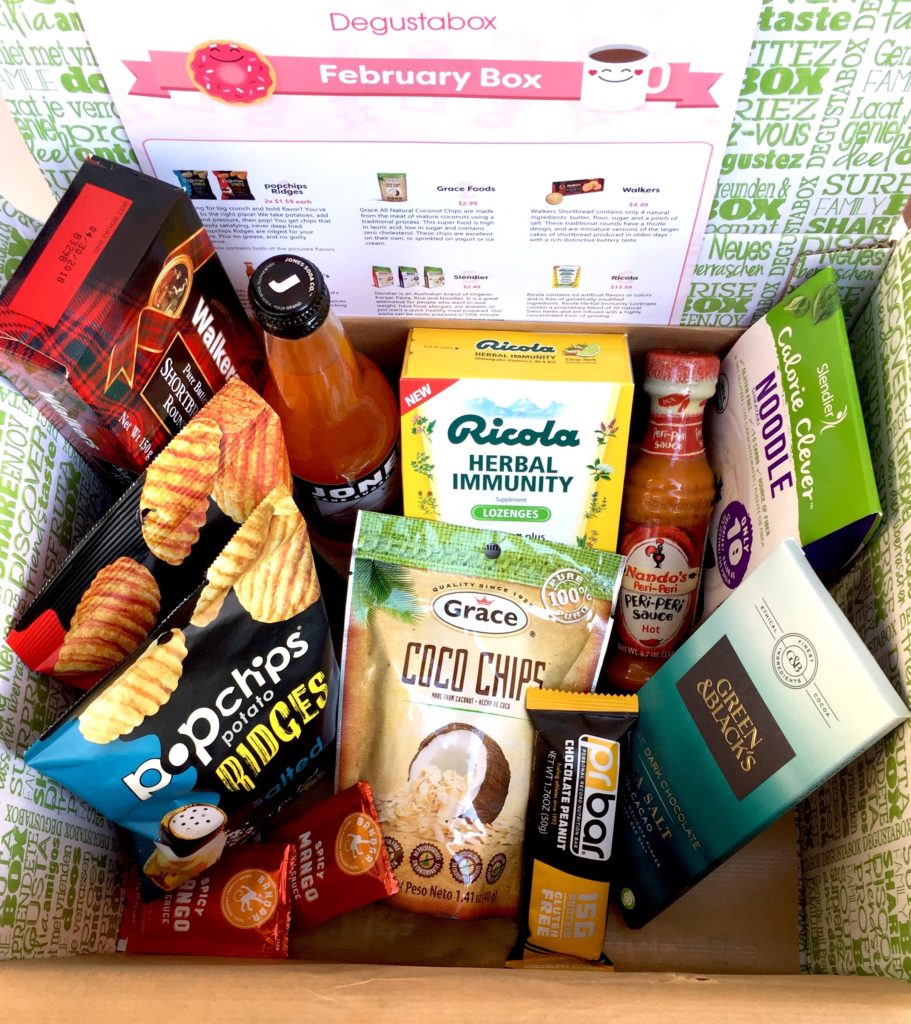 Degustabox is a food subscription box that began mid 2016 and sends you 10 to 15 full-size surprise products each month at a price less than you would pay at the store for the items. The monthly cost is $19.99 with free shipping, charged on the 19th of each month.
There is no commitment and you can cancel the next month if you notify Degustabox before the 15th of the month.
The Homespun Chics received this subscription box for review. All opinions are 100% our own. This post contains affiliate links.
---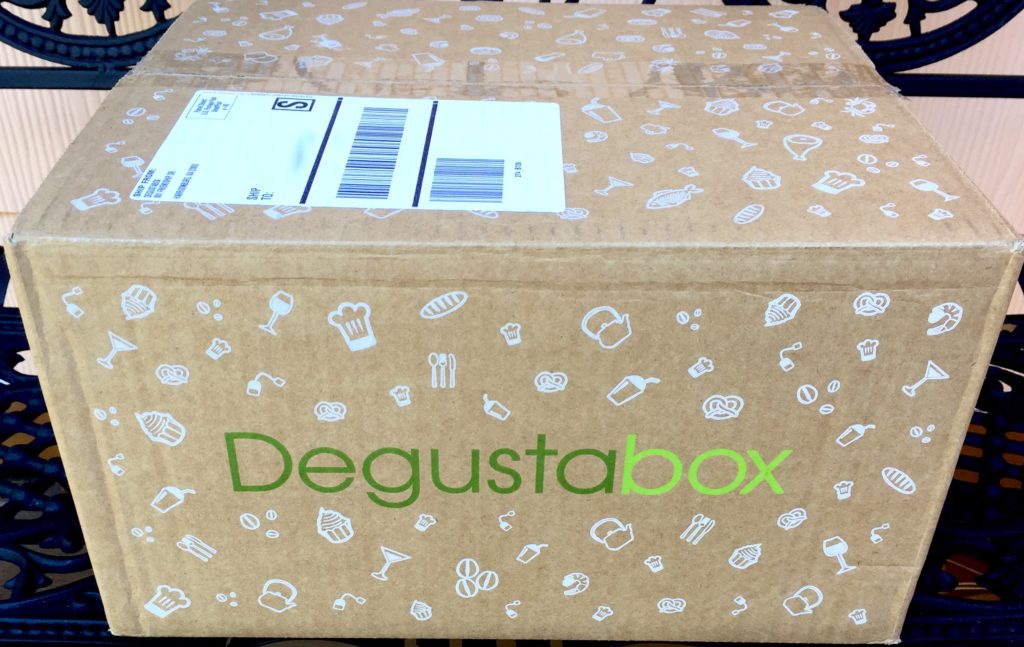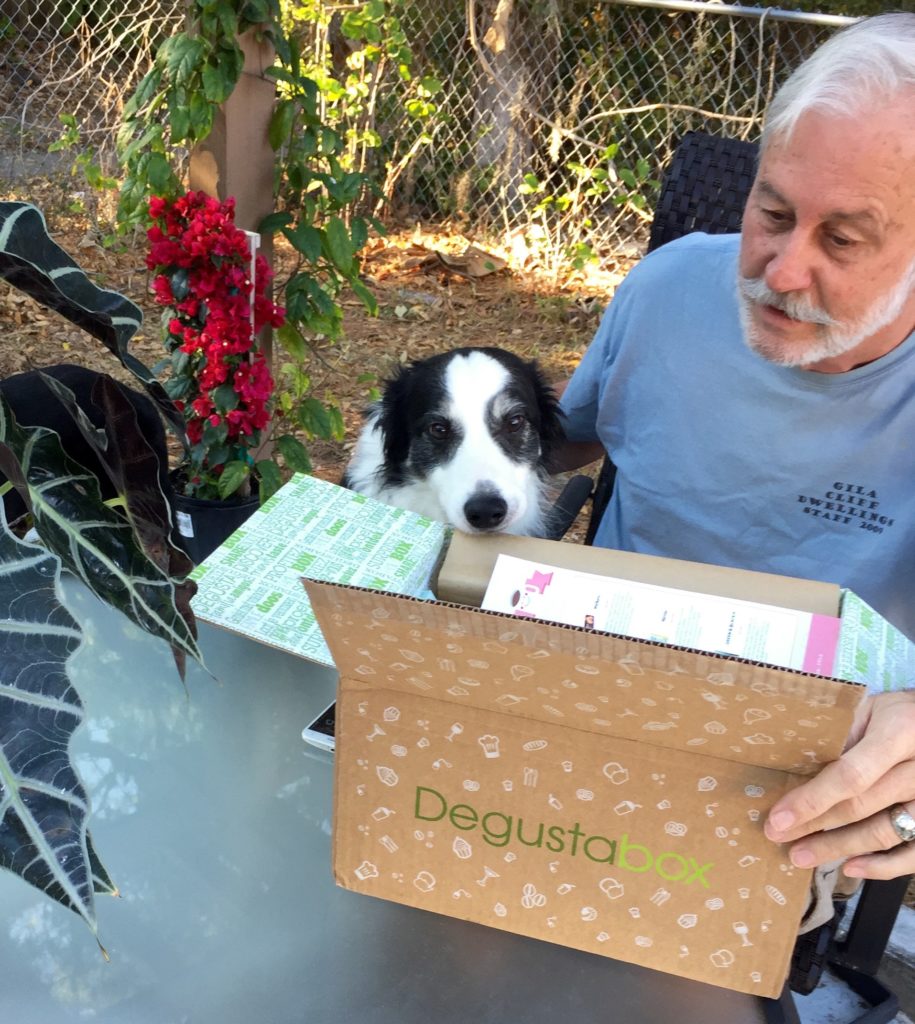 You never know what will be in your monthly Degustabox and my whole family gets excited when we peek inside! Everything is well packed and each of the goodies arrived in great shape.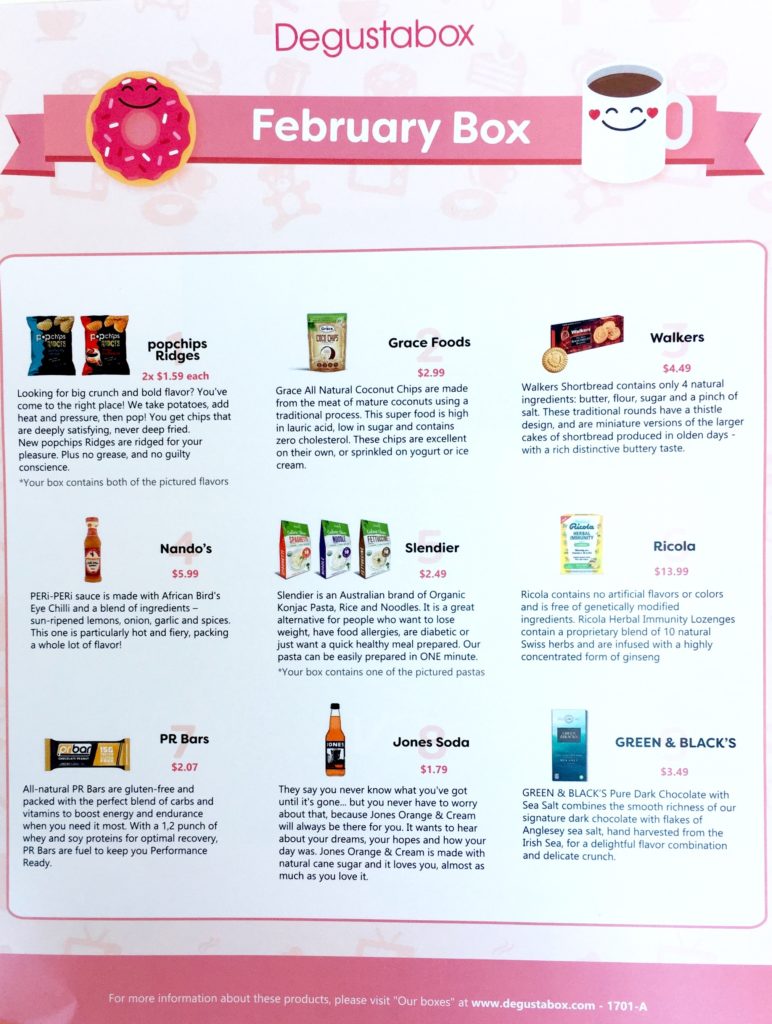 The February 2017 Degustabox had 10 full size food items and 2 sample items. Degustabox includes a great full page glossy information sheet that gives you photos, accurate prices, and descriptions of each product curated for the box.

Walkers – Pure Butter Shortbread Rounds 5.3 oz ($4.49)
One of my very favorite cookies! If you love shortbread, you will LOVE these. They taste just like homemade and the ingredients are just the same – flour, real butter, sugar, and salt. And Walkers cookies are made in the Scottish highlands, a place that practically invented shortbread!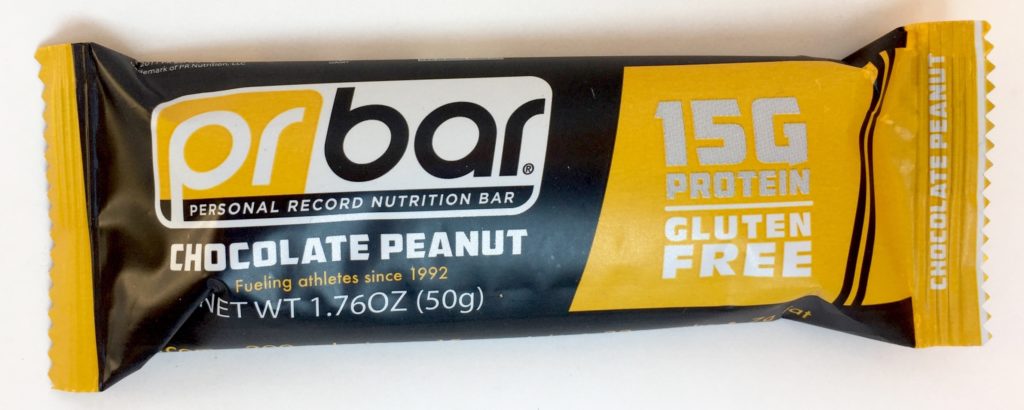 PR Bars – Chocolate Peanut Bar 1.76 oz ($2.07)
The name stands for "Personal Record" nutrition bar and the company has been "Fueling Athletes since 1992."  This gluten free bar is packed with 15 gms of protein and has only 200 calories, great for pre or post workout or just for a quick snack.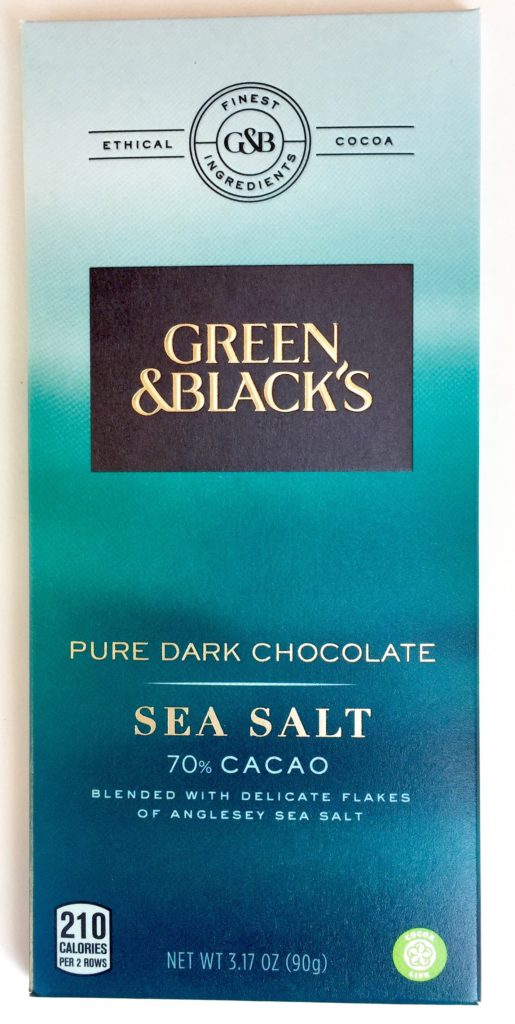 Green & Black's – Pure Dark Chocolate with Sea Salt 3.17 oz ($3.49)
This is a divine dark chocolate bar with a crunch of Anglesey sea salt harvested from the Irish Sea. It is made from hand-harvested ethically sourced African cocoa beans. I might have to hide this.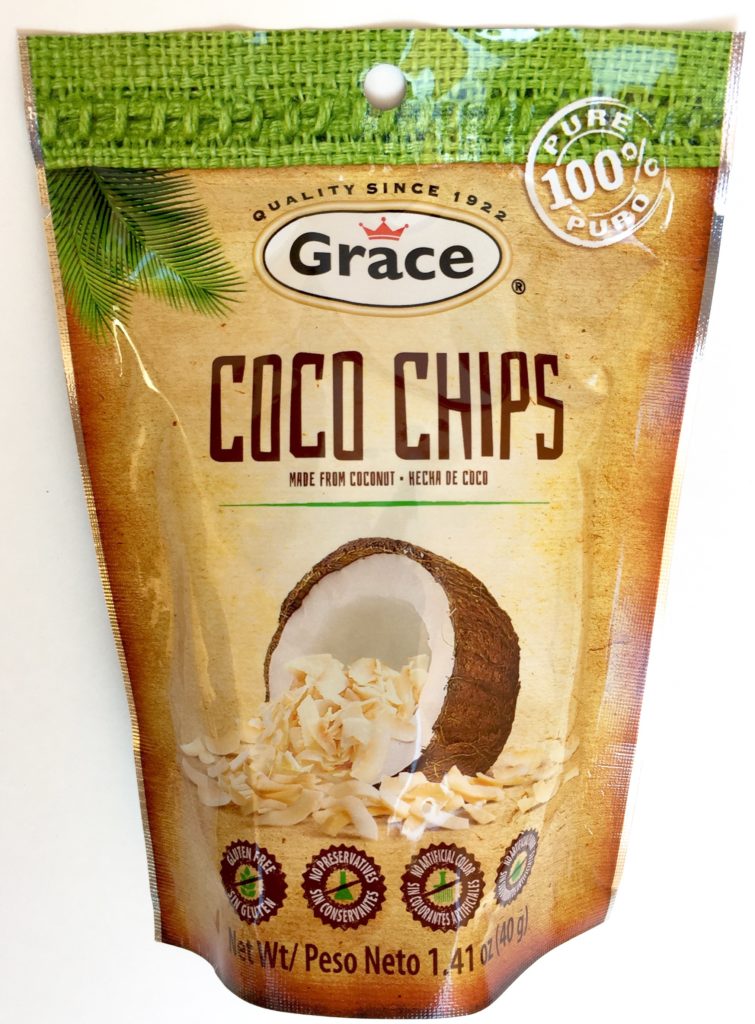 Grace Foods – Coco Chips 1.41 oz (2.99)
Toasted coconut chips are so delicious that they are as difficult to put down as potato chips! Gluten free and simply made with roasted shaved coconut meat, cane sugar and salt, these crispy little gems can be eaten right out of the bag or used as a topping for yogurt, ice cream or whatever you choose. These are made in Thailand by a company that has been making great foods since 1922.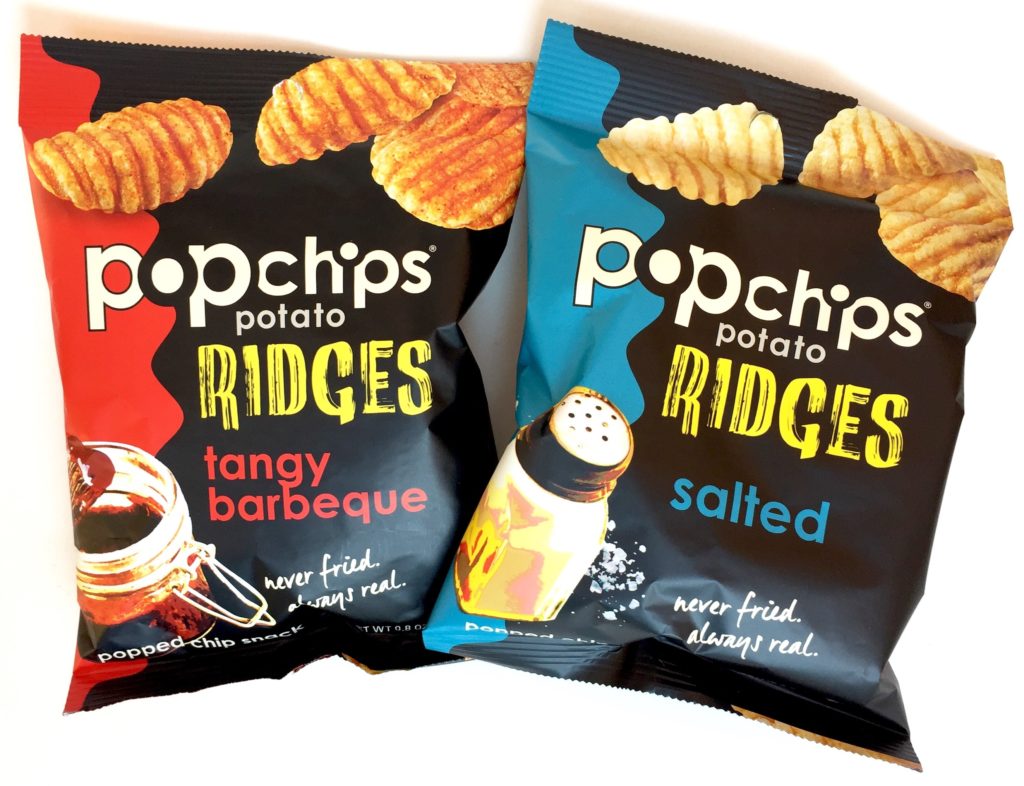 popchips – Potato Ridges (2) .8 oz ($1.59 X2)
We received 2 bags of these crunchy popped potato chip snacks, one Salted and one Tangy Barbeque. They are not fried, have no artificial flavors or colors, no trans fats and no added preservatives. My fav is the Tangy Barbeque!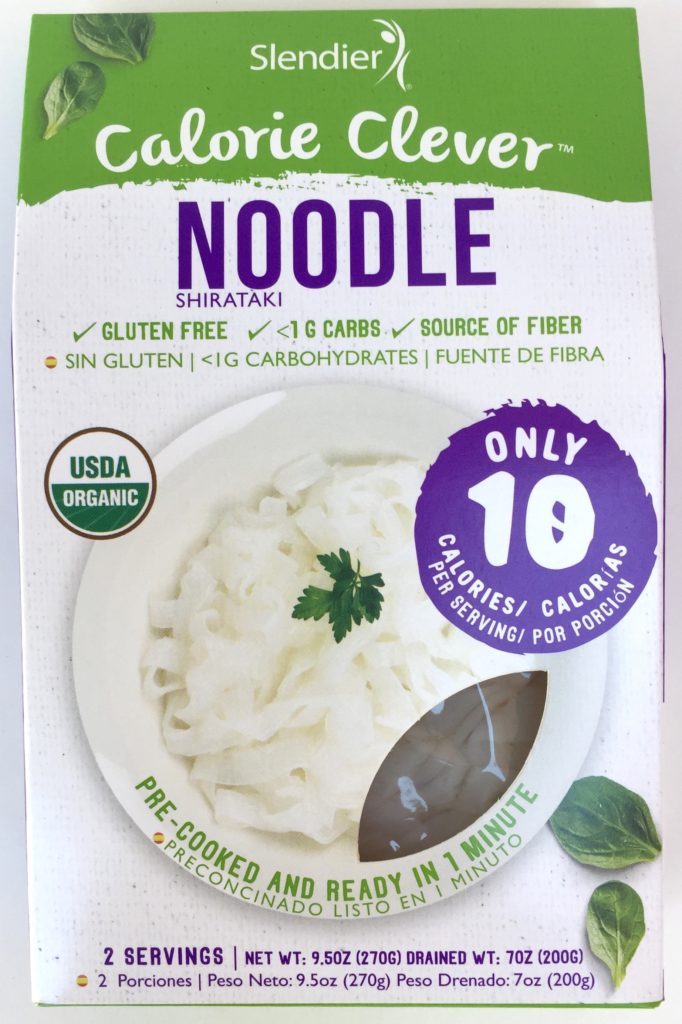 Slendier – Calorie Clever Shirataki Noodle 9.5 oz (2.49)
This is a 2 serving size box of organic noodles made from Konjac flour, high in fiber and very low in carbs and calories. These noodles are precooked and ready to eat in just 1 minute, great if you need a quick meal when you get home in the evening! And these are the perfect alternative for people with diabetes or who just need to watch their waistlines.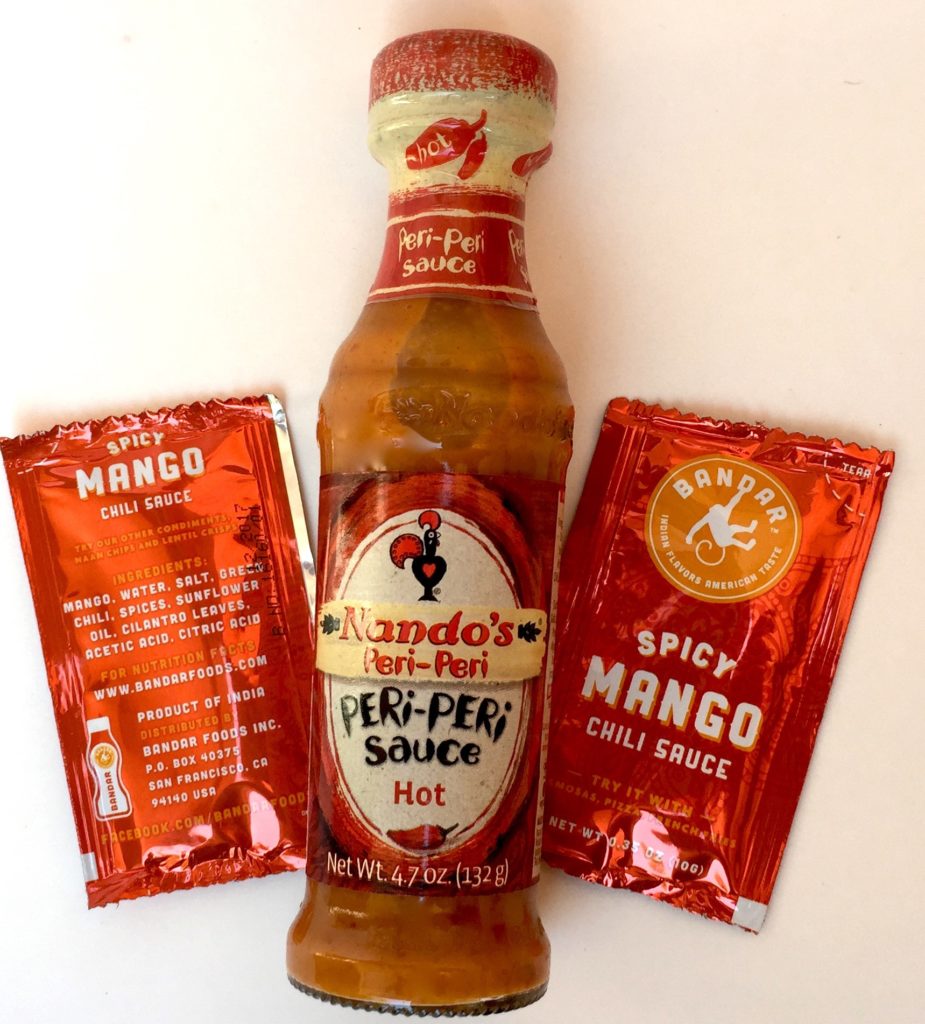 Nando's – PERi-PERi Sauce 4.7 oz (5.99)
This is a particularly hot sauce from South Africa, made with mainly African Bird's Eye chilis and Serrano chilis, as well as sun-ripened lemons, onions, garlic and other spices. The company makes this sauce in milder – or even hotter! – blends, so you can find your sweet spot to enjoy it on your foods.
Bandar – Spicy Mango Chili Sauce .35 oz (2)
These are 2 little sample packets of a mango chili sauce from India. It is made with mango, green chilis, cilantro leaves and some spices – "Indian Flavors American Taste." I really love trying new tastes so I am looking forward to enjoying these sauce packets on eggs or french fries. Mmmm!

Jones Soda – Orange & Cream Soda 12 oz ($1.79)
Jones makes soda from cane sugar, not high fructose corn syrup. Their sodas are really tasty! And if you send them a photo that they like, they just might put it on a soda bottle label!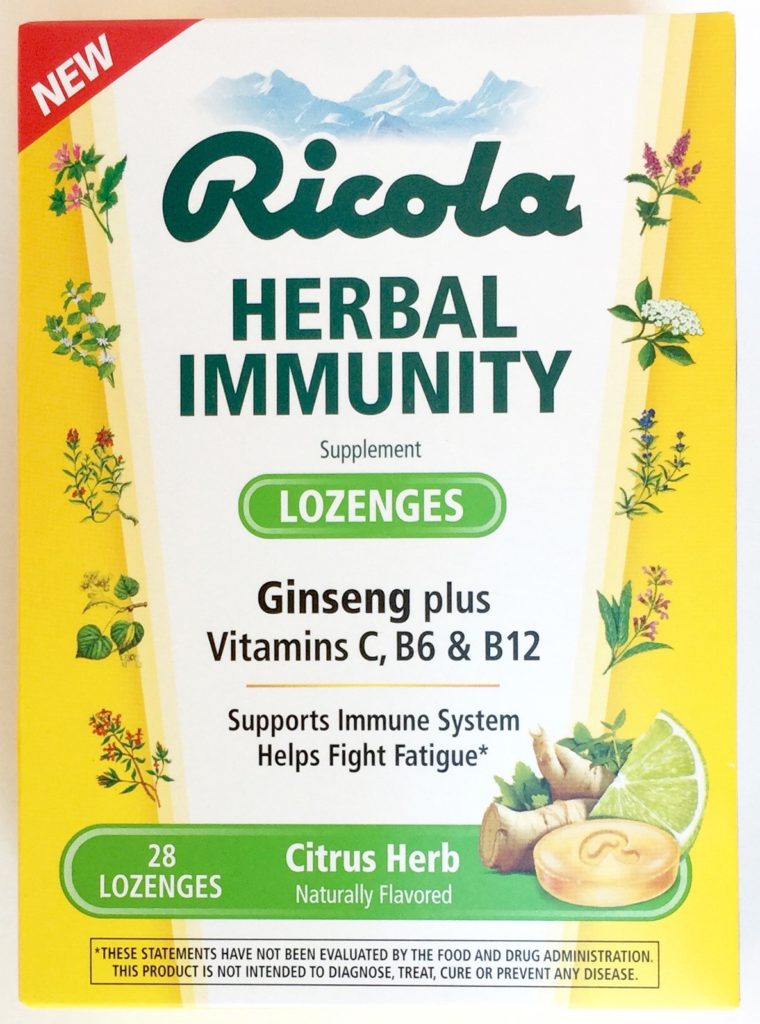 Ricola – Herbal Immunity Citrus Herb Supplement Lozenges 28 lozenges ($13.99)
Perfect for this time of year! These lozenges are formulated with ginseng, Vitamins C, B6, and B12. Plus they contain a proprietary blend of 10 natural Swiss herbs and a highly concentrated form of ginseng. They help you support your immune system and to fight fatigue.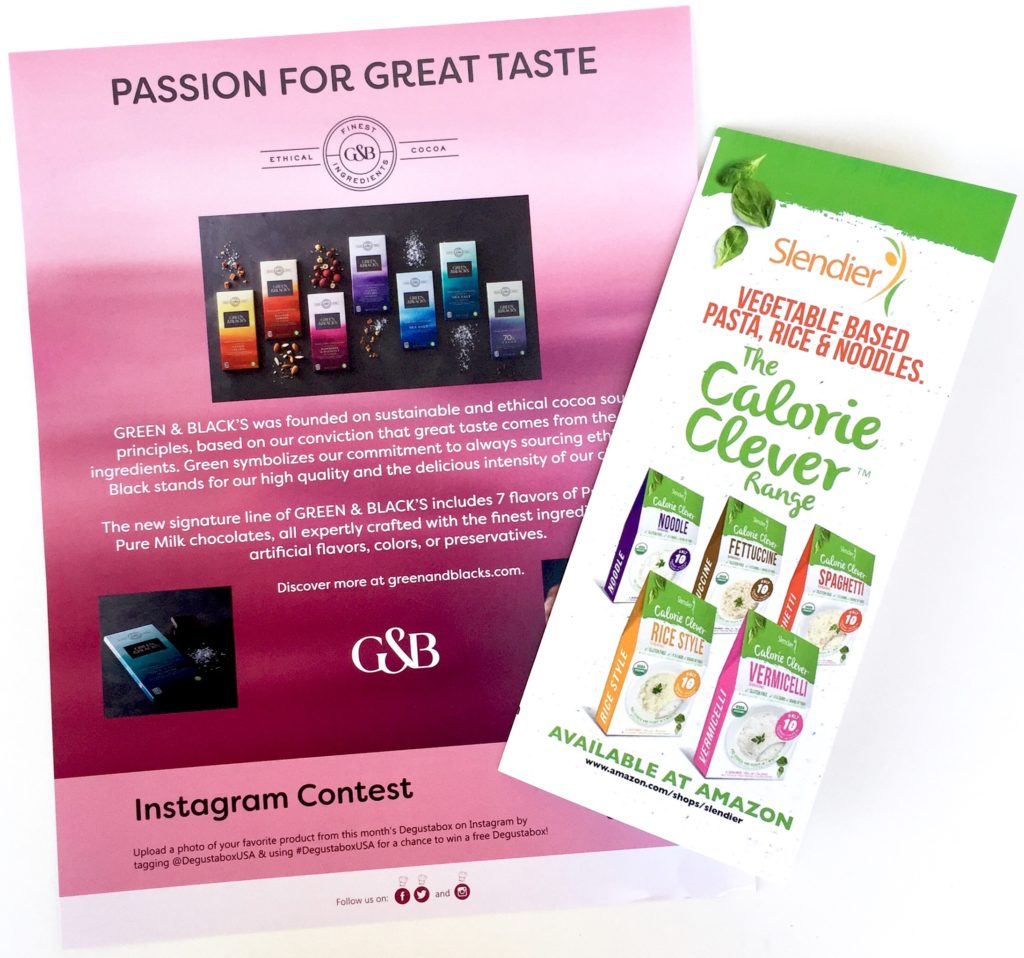 We also received some product information and notice of Degustabox' Instagram contest.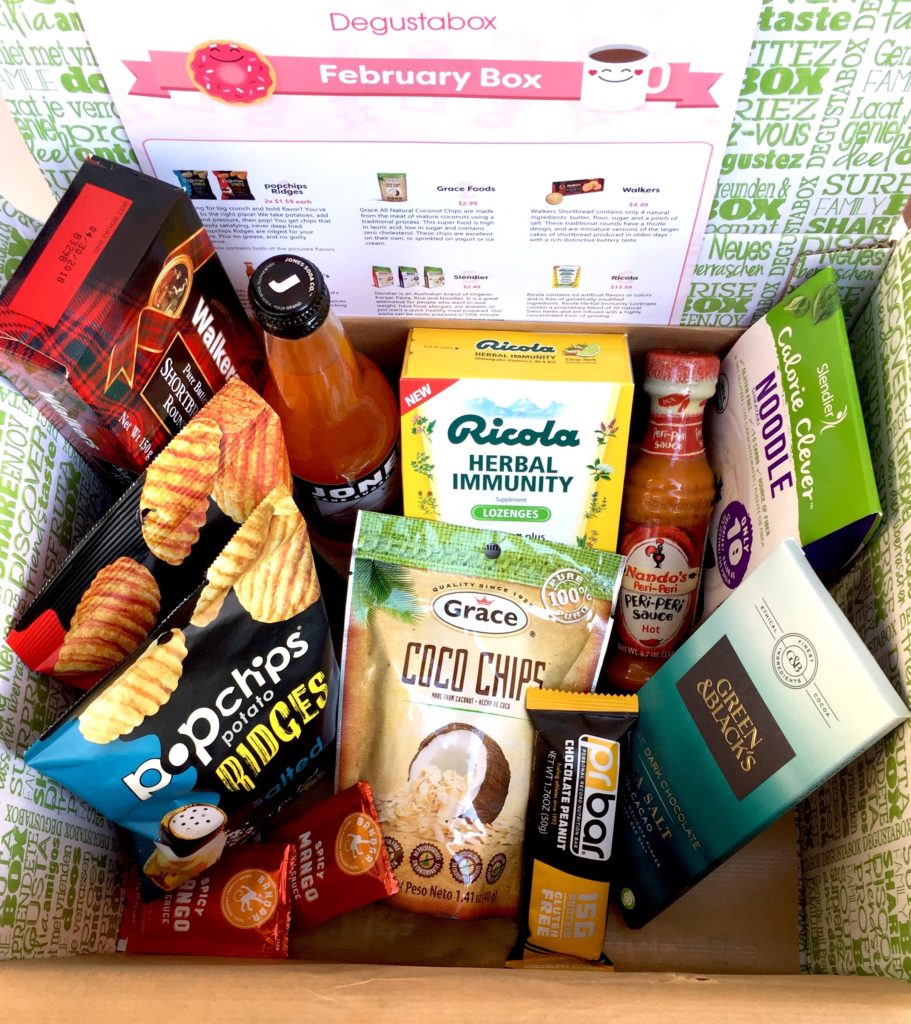 The retail value of the food items in the February 2017 Degustabox came to $40.48, more than double the cost of the box! They included a good mix of sweet and salty, plus the noodles and hot sauces. Each item contained natural ingredients and no artificial junk. I can't wait to use the noodles and hot sauces, plus the snacks won't be around here very long!
You can take a look at the Degustabox website to see past boxes if you want to get a feel for what you can expect. With no commitment and the value so much higher than the cost, I don't see how you can go wrong with giving Degustabox a try – you have to buy groceries anyhow, right?
What did you think? Have you tried Degustabox?