Fall 2016 Konenkii Box Review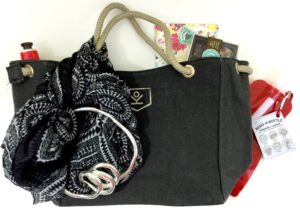 The Konenkii box is a quarterly subscription discovery gift box "for the modern woman who wants to age fearlessly and have a little fun along the way." Carefully designed and curated for the woman over 40, the Konenkii box has both pampering and practical surprises from all over the globe and from right at home. Your box will have something to eat, to wear, to read and/or to share (if you must!)
The cost of the box is $49 each quarter or you can prepay for an annual subscription (4 boxes) for $176 ($44 per box).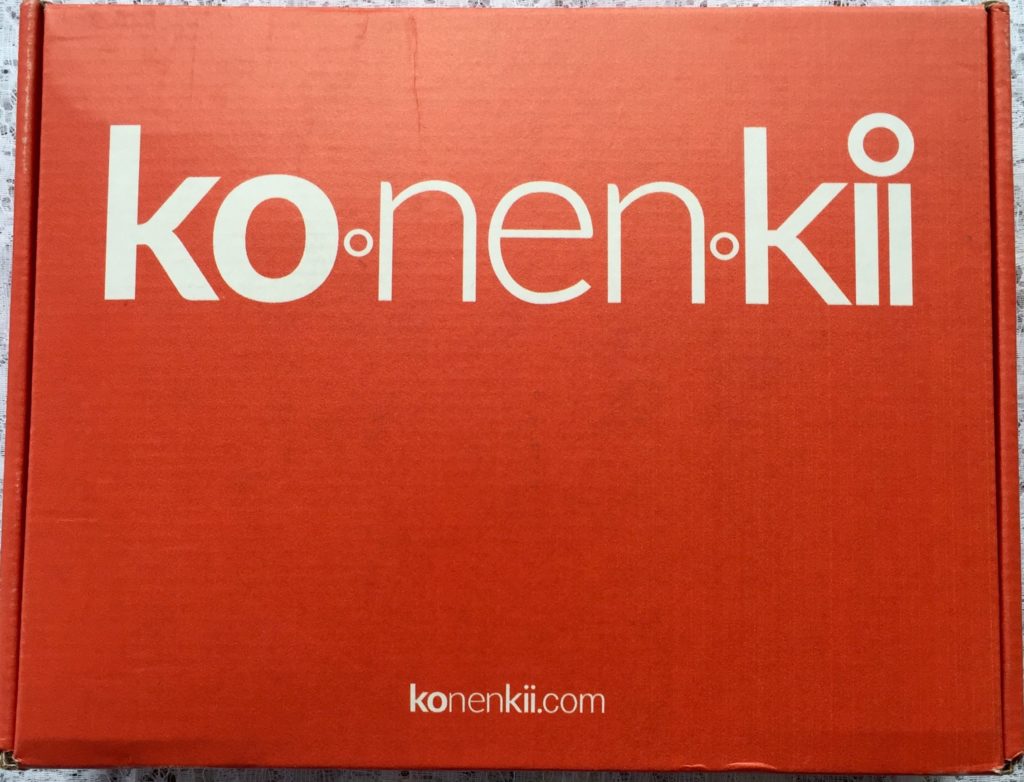 "Every single gift is there for a reason. To Ease, Educate, and Empower."
The Homespun Chics received this box for review purposes. All opinions are 100% our own.
---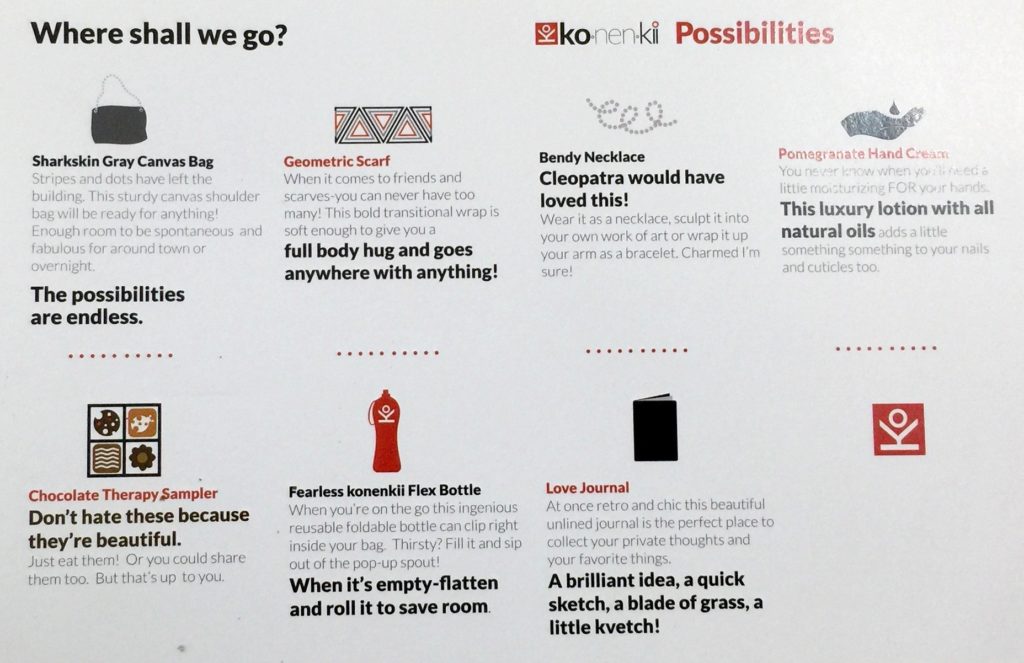 The theme of the Fall 2016 Konenkii box is "Possibilities" and all the beautiful things curated for this box will have you ready to go whenever the opportunity strikes! Sarah and Jan have woven the month's theme throughout their product description card so you can know just why each of the 7 items was chosen for inclusion in this season's box!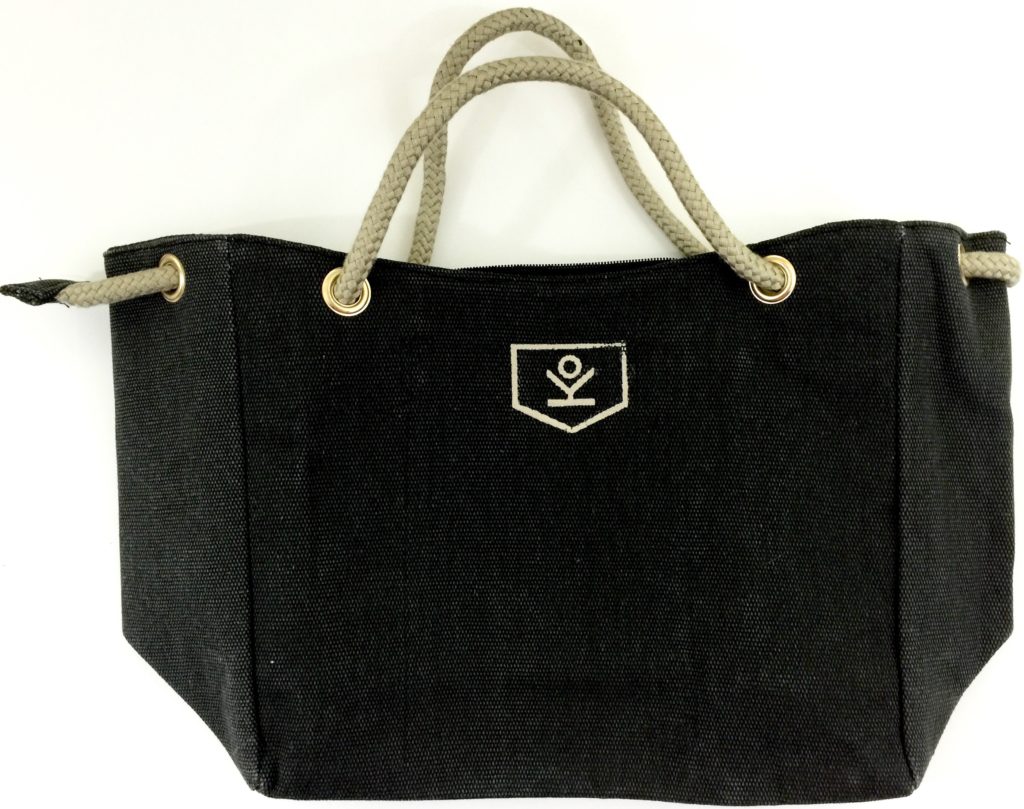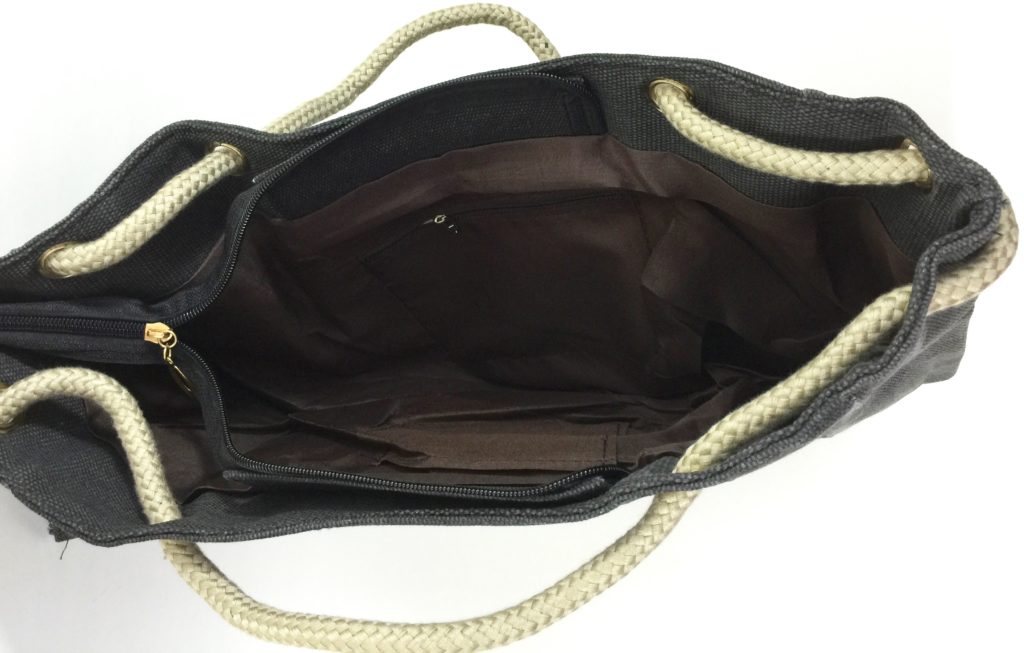 Sharkskin Gray Canvas Bag
I love this very up-to date gray canvas shoulder bag! Measuring 9.5″ tall X 12″ wide X 5.5″ thick, it is sturdy and big enough for me with all the stuff I carry in a purse. And you can toss a weekend's-worth of more stuff inside if you just want to head over to the (beach-mountains-city-…) for a few days. It also has 2 inside pockets. The other thing I love is its neutral color with no design to match up – so you can wear it with anything for everyday use. I am retired. I live in jeans. SCORE!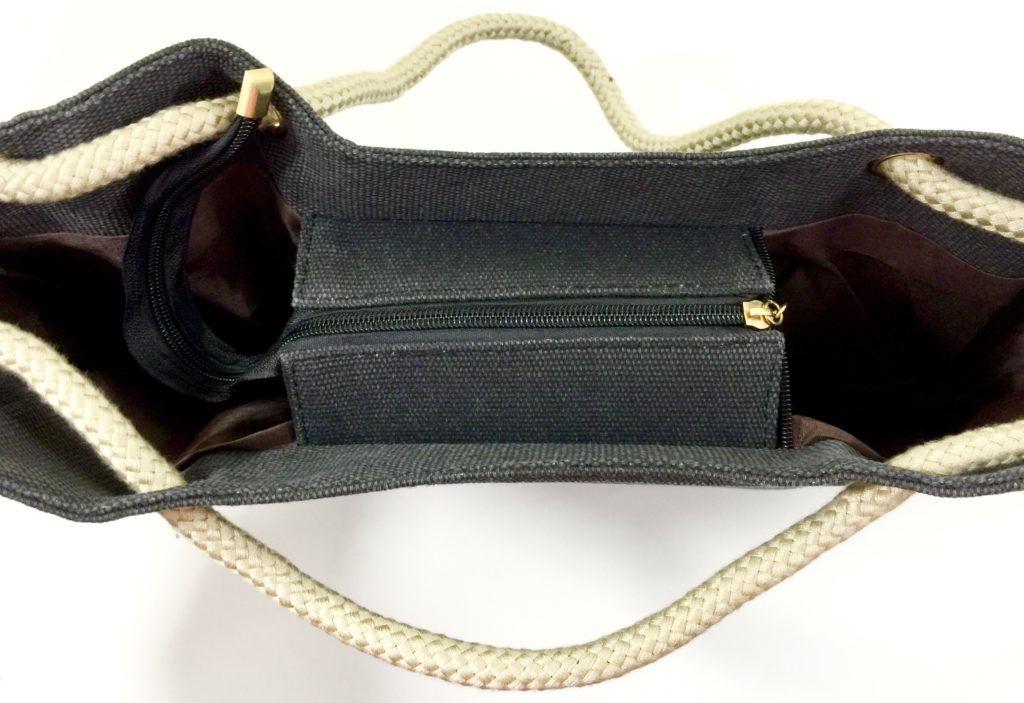 Note the zipper closure – so your things won't fall out if it tips over!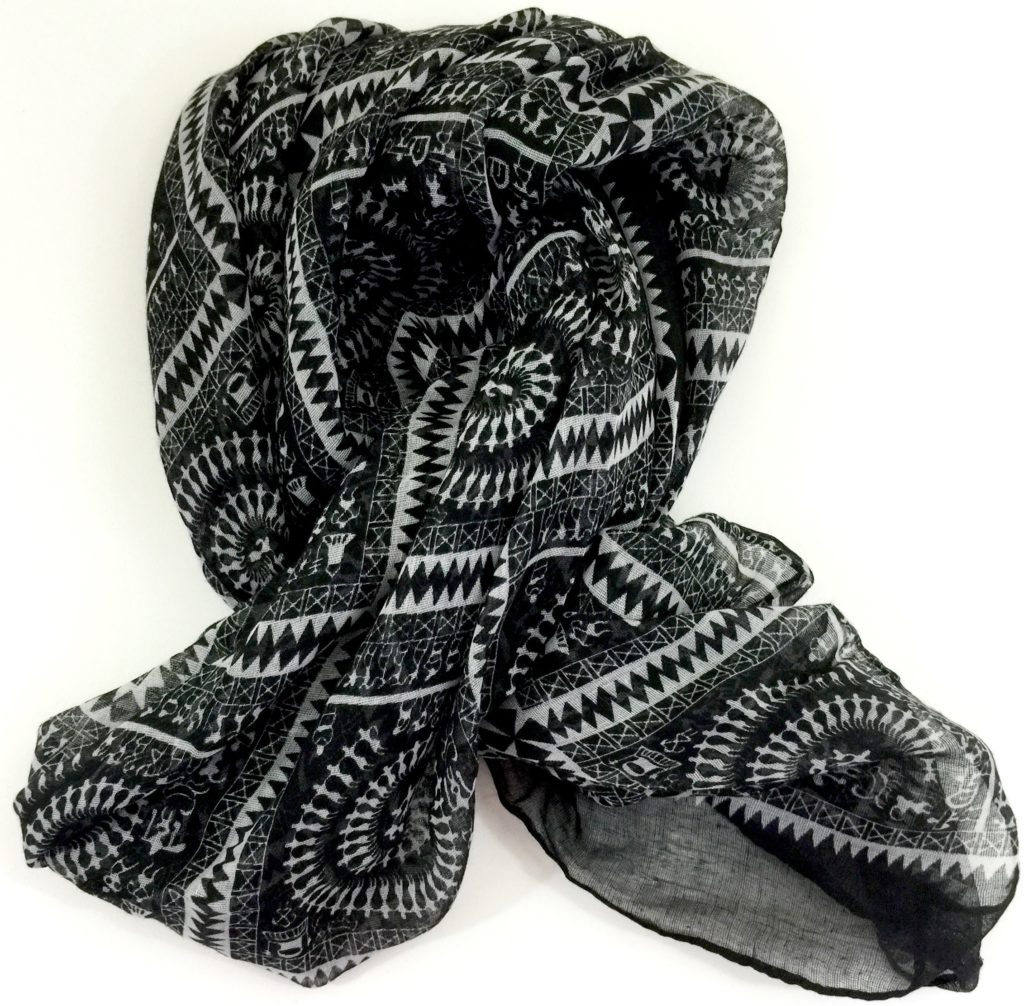 Geometric Scarf
I also LOVE this black and white geometric design scarf! It is soft, classy, and goes perfectly with the bag. The scarf is 100% polyester and measures 64″ X 30″.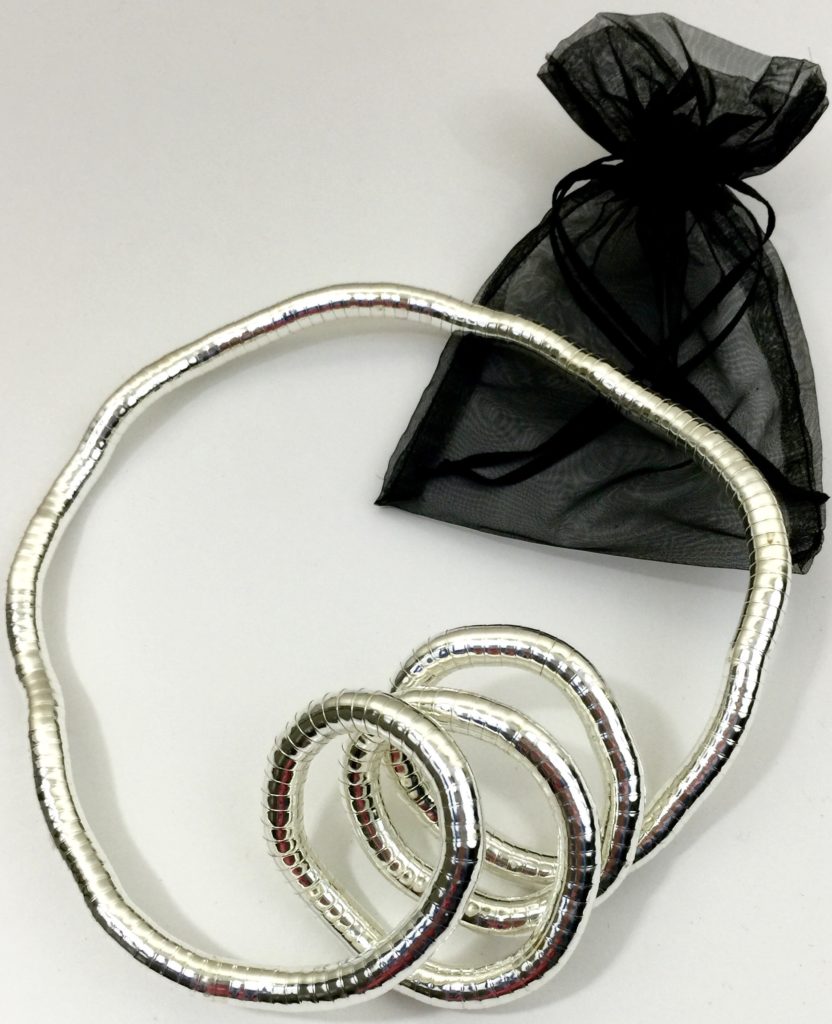 Bendy Necklace
This is a shiny silver colored necklace that bends into whatever shape you want. Not sure I have ever seen anything quite like this! It can also be your bracelet, or a scarf holder, or whatever you feel like bending it into!

Difeel – Pomegranate Hand Cream 1.4 oz
Thick, lush, and smells so good! This hand cream revives with 100% pure natural Vitamin E oil plus it helps condition your nails and cuticles. You know people can tell your age from looking at your hands, right? Keep them guessing! "Is she 30 or 50? She probably has house staff and doesn't have to do the dishes!" – IF only!!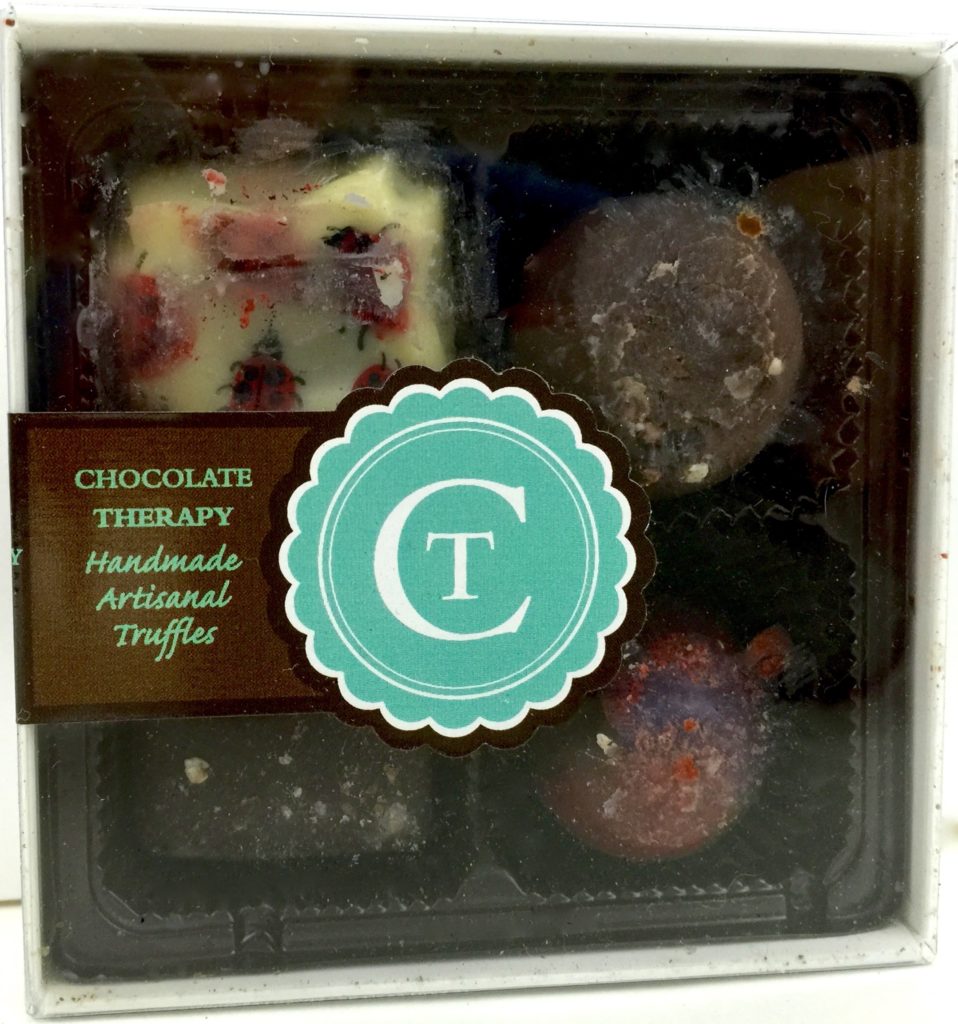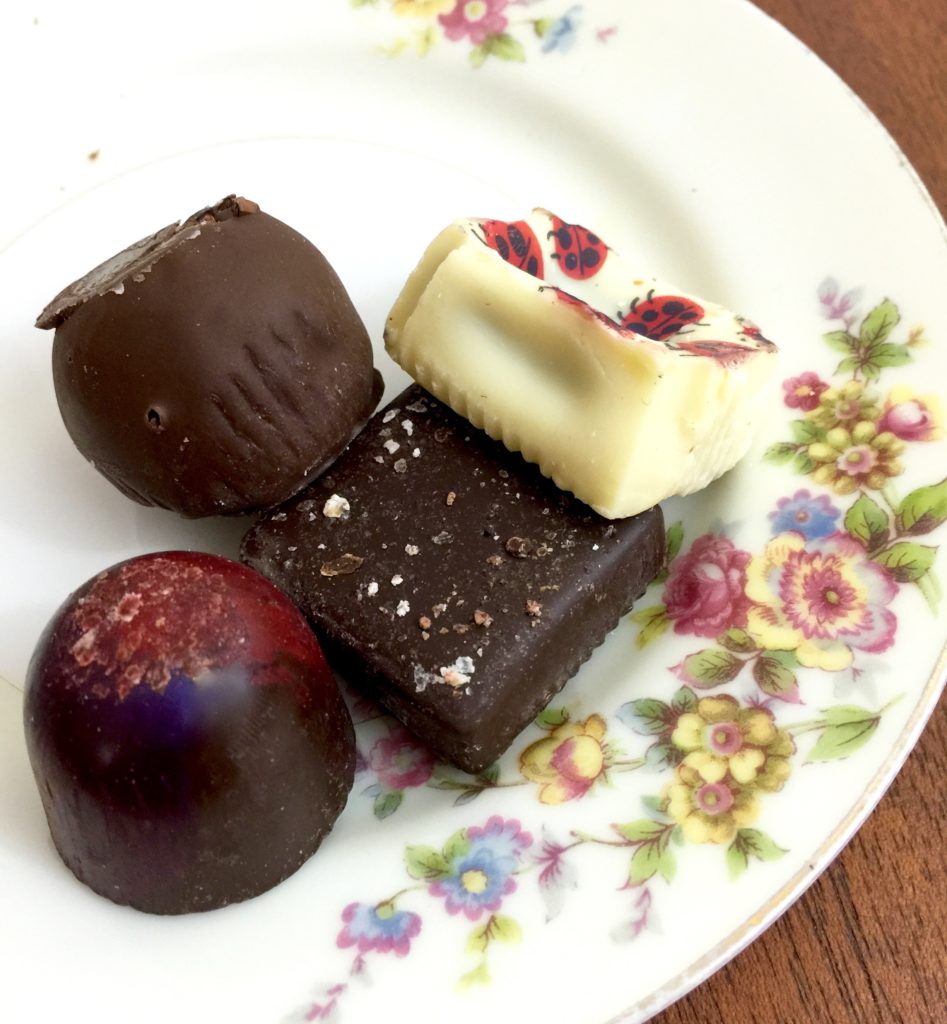 Chocolate Therapy Sampler
This little box contained 4 handmade artisanal truffles that are infused with antioxidant-rich ingredients. Mine arrived a little the worse for their journey due to the heat, but tasted wonderful all the same!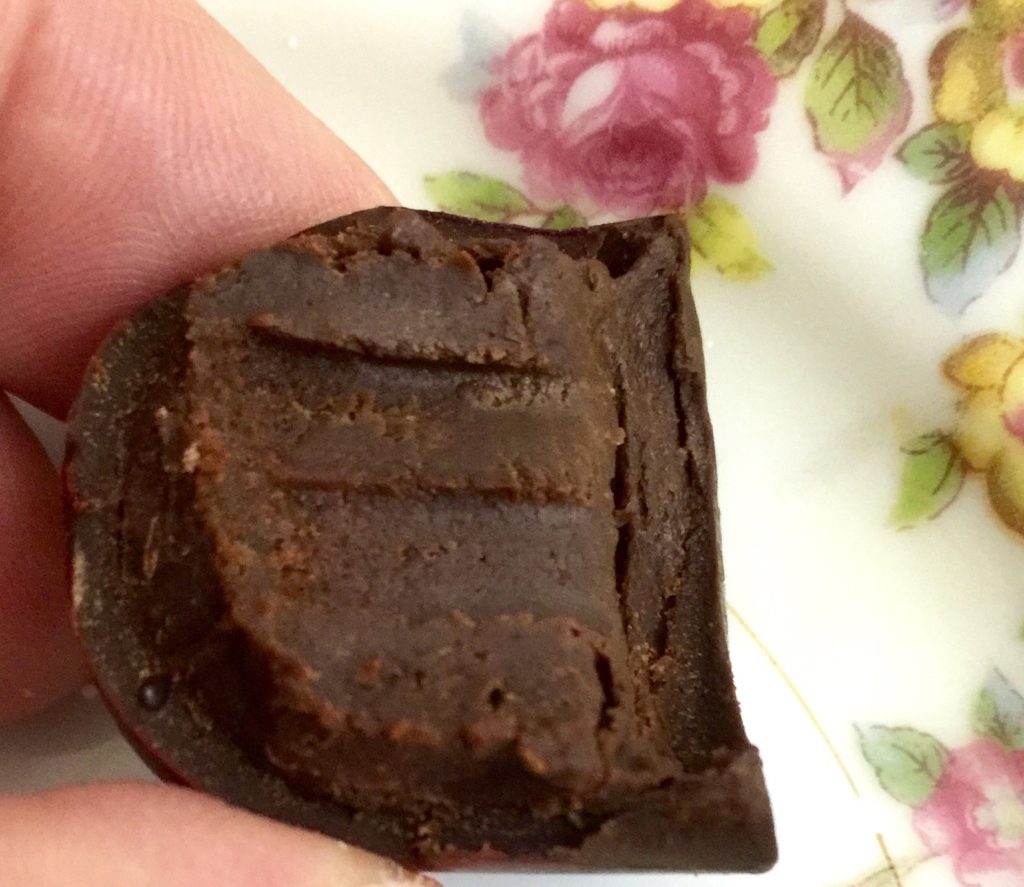 Their tag calls them "sweet remedies."
I had to try them to be sure – it's my job, right?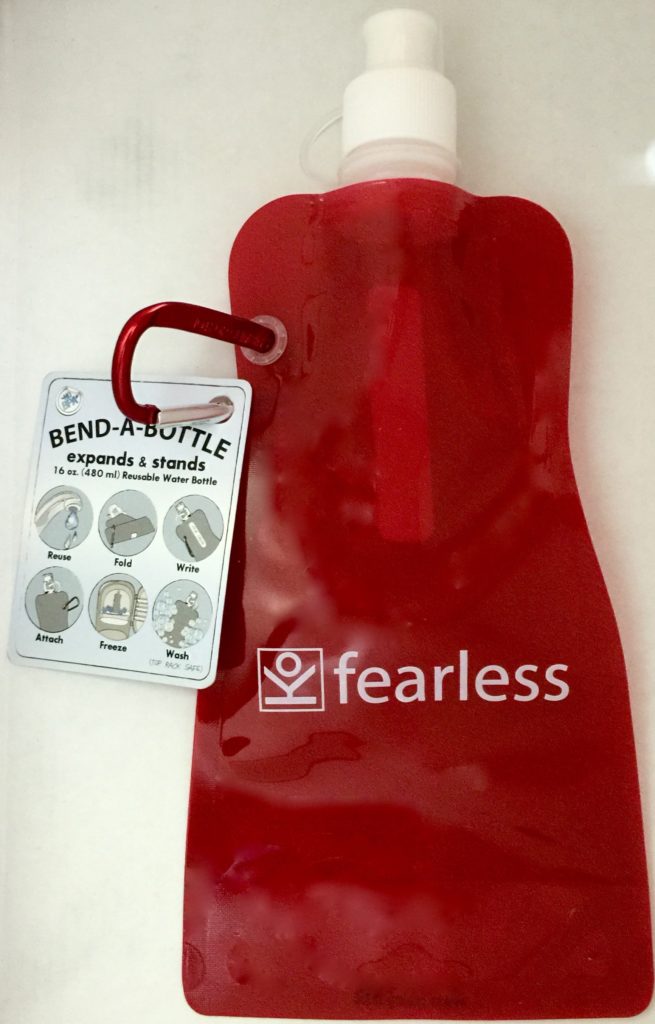 Fearless konenkii Flex Bottle
Also known as a Bend-A-Bottle, this red transparent reusable water bottle is flat when empty and can be rolled up to save room. It holds 16 oz of water and has a carabiner so you can clip it right onto your bag. Plus you can freeze it and wash it on the top rack of your dishwasher.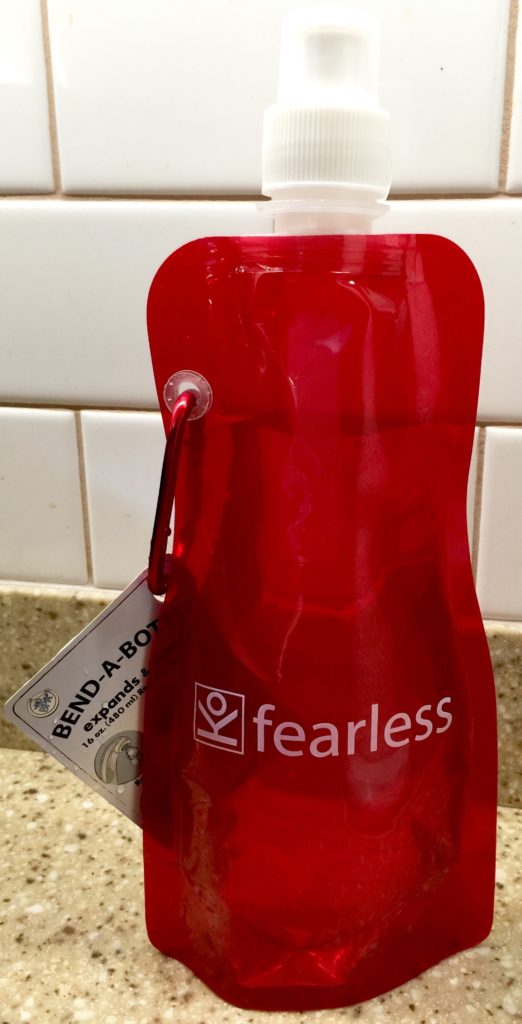 This Flex bottle stands up by itself when you fill it with water!
We all need to drink more water to feel and look our best so we can enjoy each day's possibilities to their fullest! And a reusable water bottle keeps those plastic bottles out of our landfills!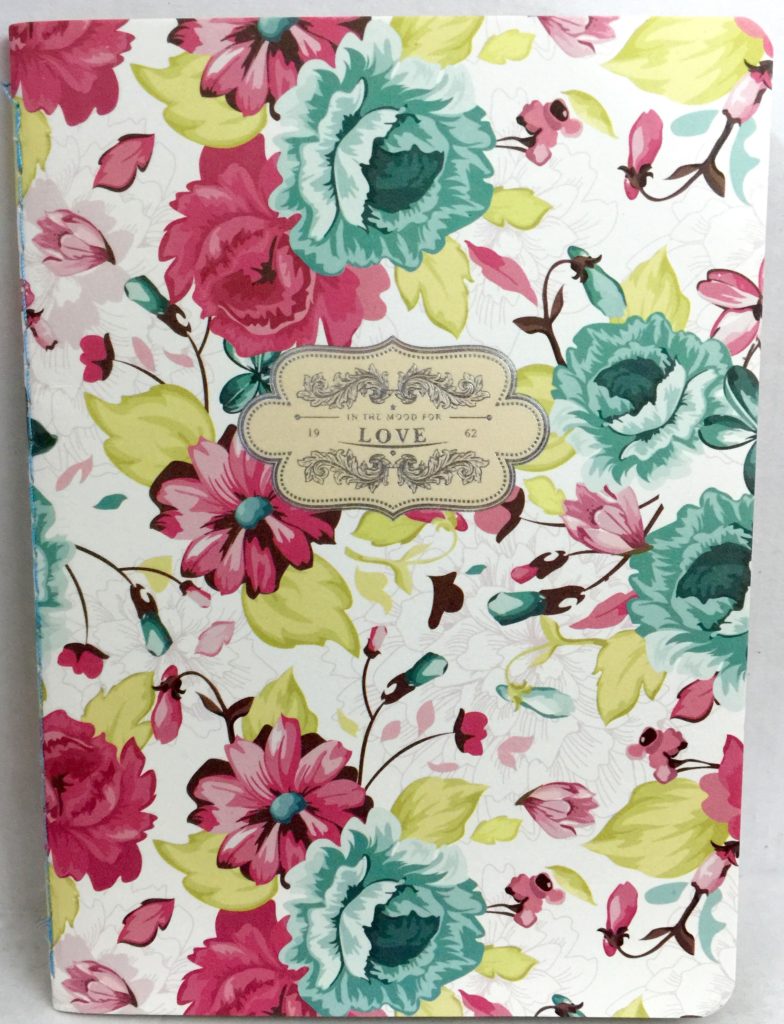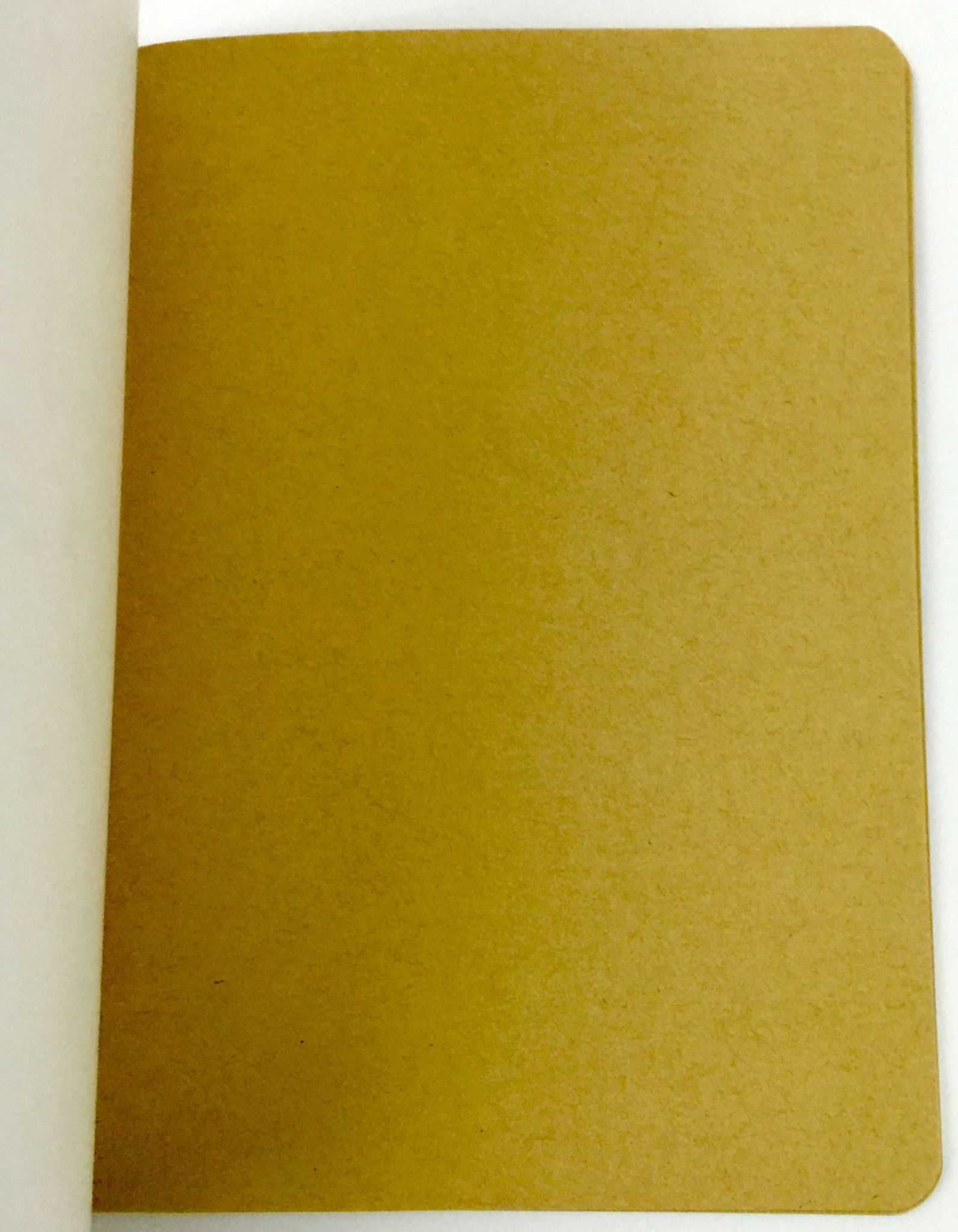 Love Journal
This is a 5 X 7 inch little personal journal with unlined brown paper pages and a romantic floral design on the cover. It is not too big to keep in your purse so you can write down whatever comes to mind, like a poem, a grocery list, a phone number…the list is infinitely long but you know what I mean! The title on the front cover says "In The Mood For LOVE 1962" but the style is definitely Victorian and might have easily said 1862 without anyone thinking a thing about it. The spine is even stitched with thread, not held together with glue!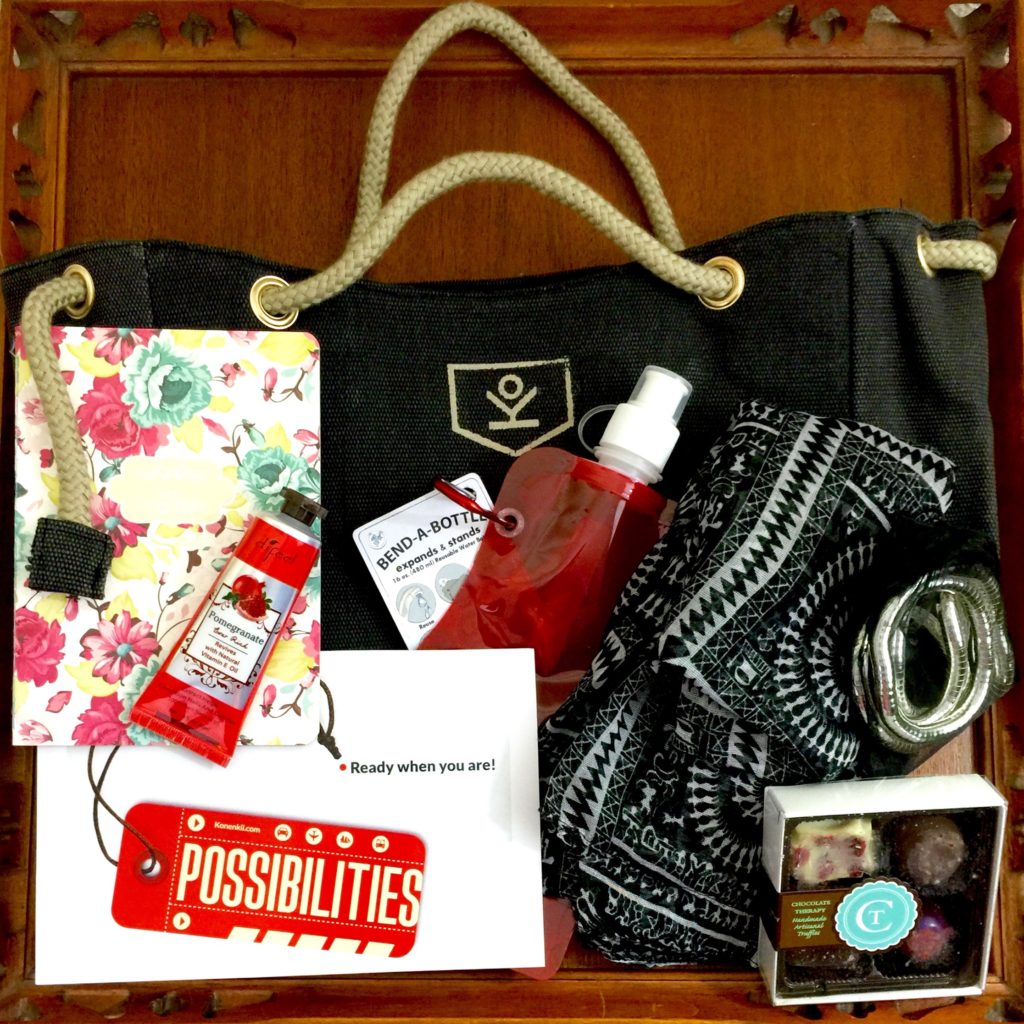 I was so pleased with the Fall 2016 Konenkii box! Each time I receive their box it is such a pleasant surprise to explore what the ladies have curated to go with the new seasonal theme! I have been trying to choose one or two favorites but I have to say that I really liked and will use (or eat!) everything except the bendy necklace. That one is really new and interesting but a little far out for this country lady!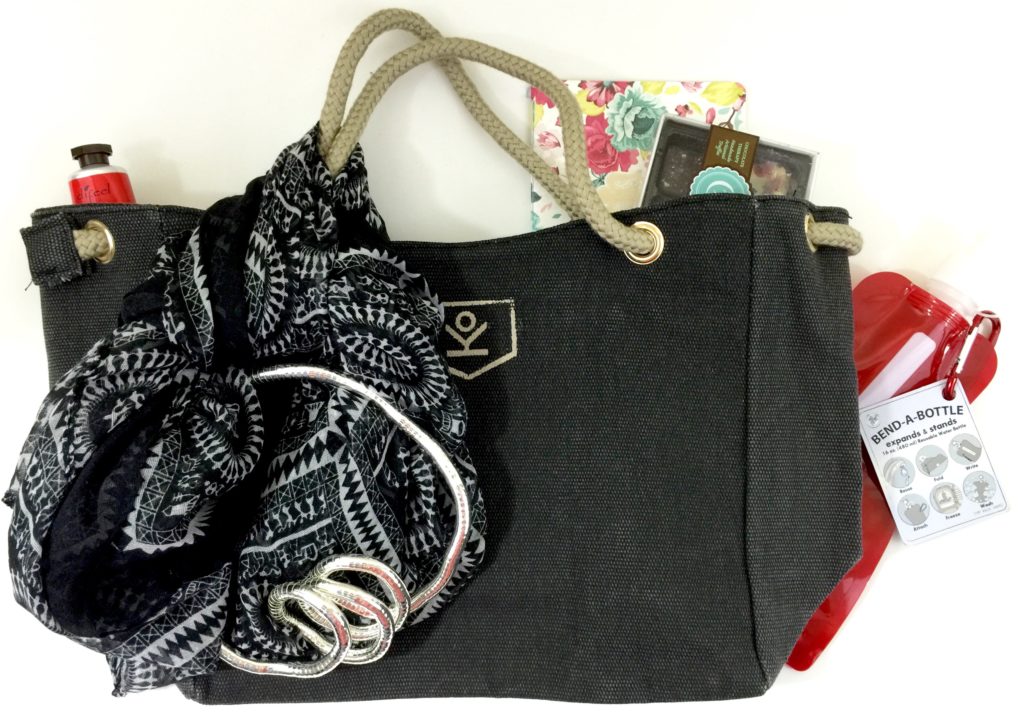 The holidays are coming – and you have gifts to buy! You might think about sending a Konenkii box or subscription to a special lady in your life this year. Sarah and Jan will send it right to her door – DONE! You can check out our earlier reviews here on the blog and find a Konenkii box at:
www.konenkii.com