Disney World's Victoria & Albert's Dining Experience
Disney World's Victoria & Albert's Dining Experience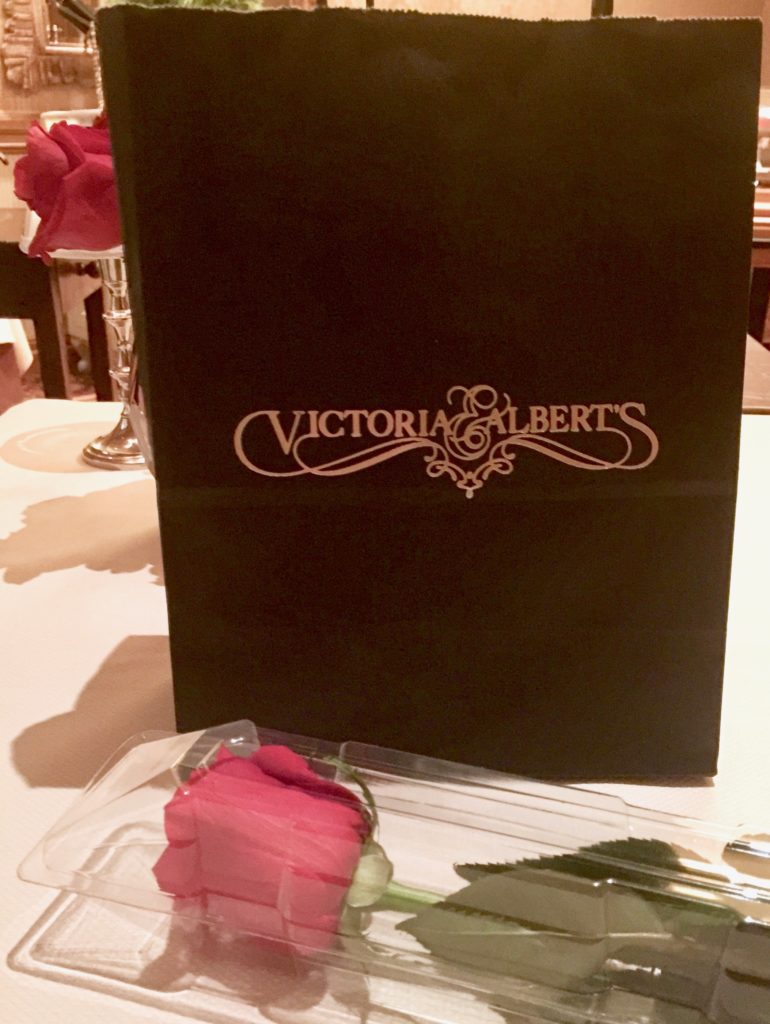 Victoria & Albert's, located in Disney's Grand Floridian Resort, is the height of dining in Disney World. In fact, a dining experience at Victoria & Albert's is at the top of dining experiences in the entire state of Florida and possibly the whole US. With its AAA five-diamond rating, Victoria & Albert's is one of the three most critically acclaimed restaurants in Florida and it was once again named the #2 restaurant in the United States by TripAdvisor in 2017.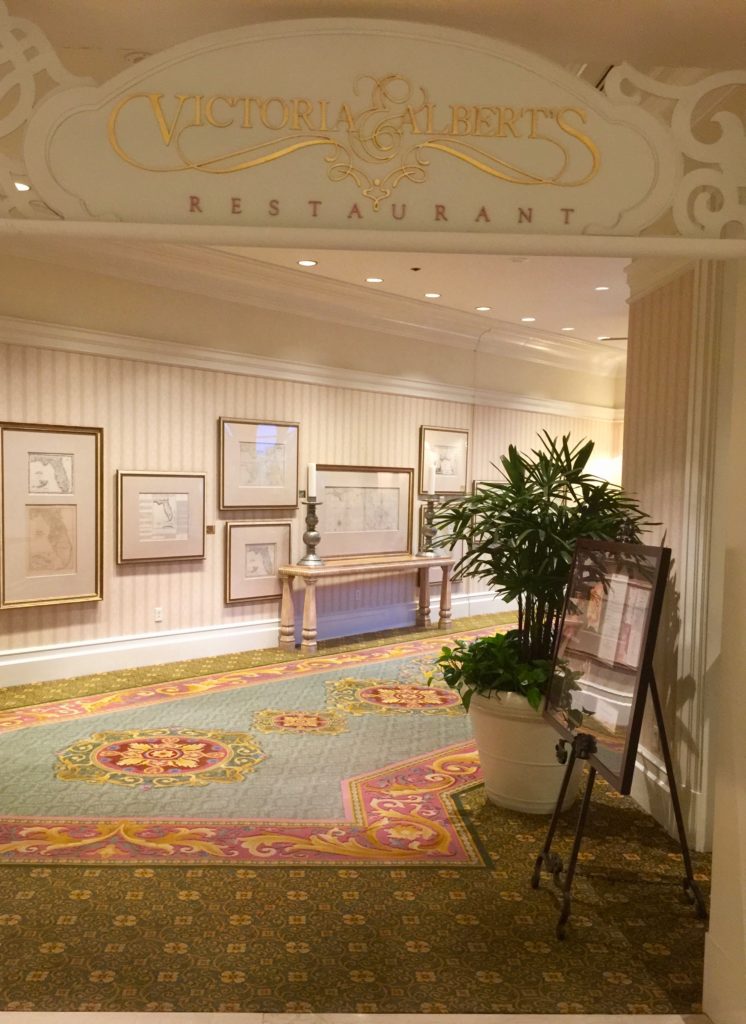 Seating is limited for this evening of gourmet dining. With a main dining area of 14 tables, the Queen Victoria Room's 4 tables and the single table (seats up to 10) at the Chef's Table, reservations are recommended as far as 180 days prior to your visit. Minimum age for children is 10 years and they have no special menu or price discount.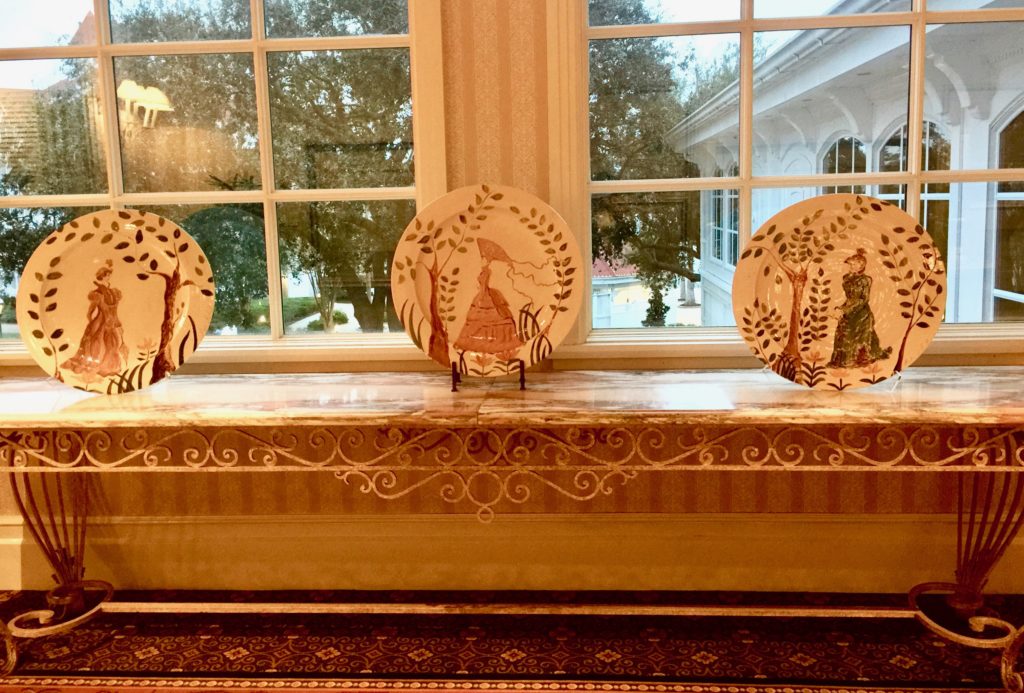 Victoria & Albert's has a dress code. Gentleman are asked to wear a dinner jacket with dress pants and shoes. (Ties are optional.) Ladies are requested to wear a cocktail dress, dressy pantsuit, skirt/blouse, or nice dress. The following are not allowed: jeans, shorts, capris, flip-flops, sandals, or sneakers. This is not a restaurant you pop into on your way back from one of the theme parks.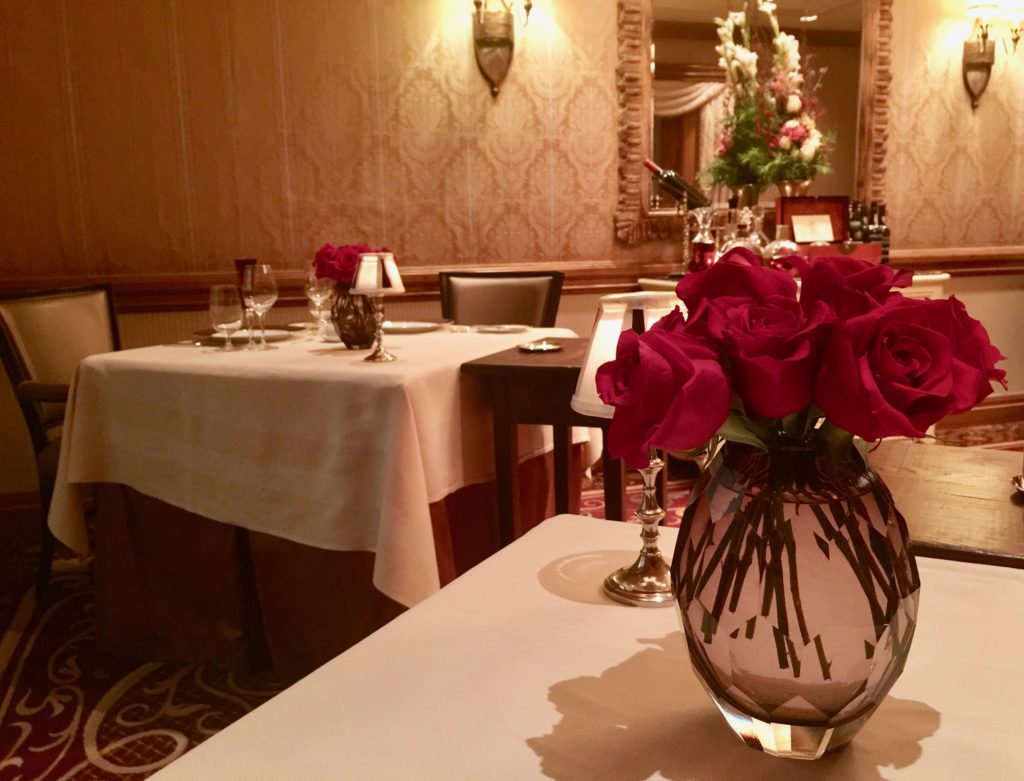 "With just one seating each evening, this oasis of opulence captivates with an old-world setting, a knowledgeable staff, fresh flowers, fine tableware and extraordinary food. With the culinary team's imaginative approach, Guests embark on an avant-garde culinary journey on both the 7-course menu and the 10-course Chef's Tasting Menu. Tableside touches include specialty cocktails, a Champagne trolley, butter carving and a cheese gueridon. The warmly lit Dining Room features a classic rotunda with a hand-painted dome and just 14 tables elegantly dressed in Italian linens, handsome Wedgwood china and Sambonet silverware."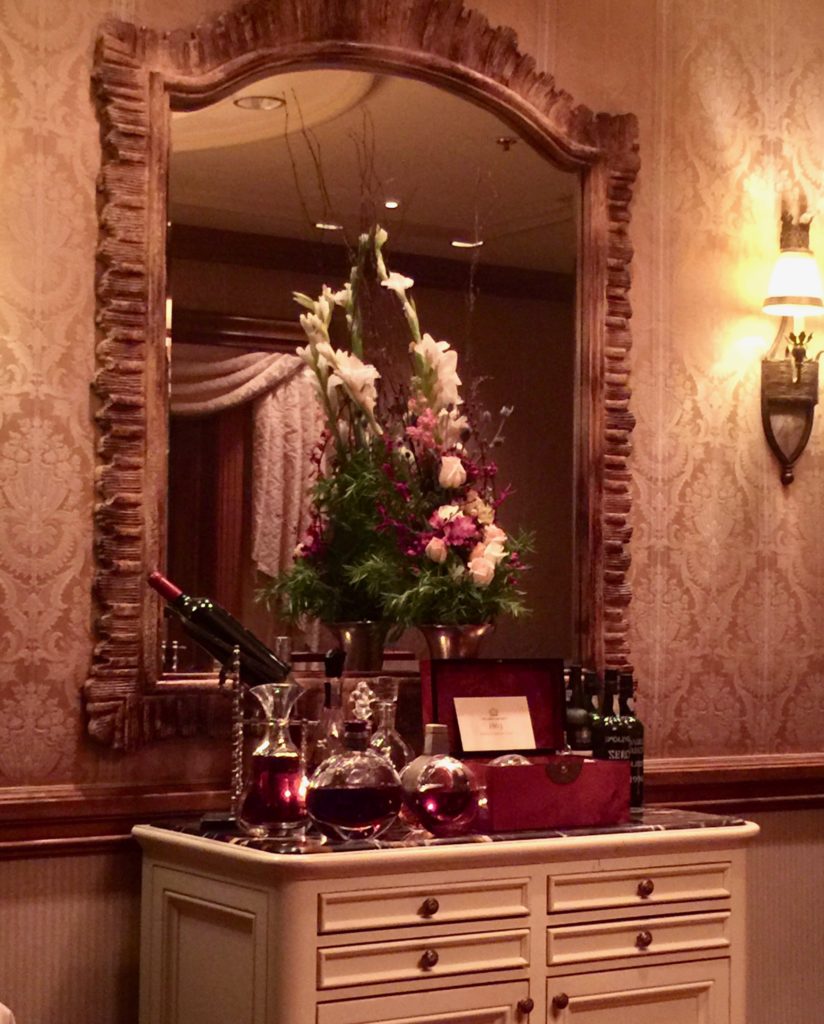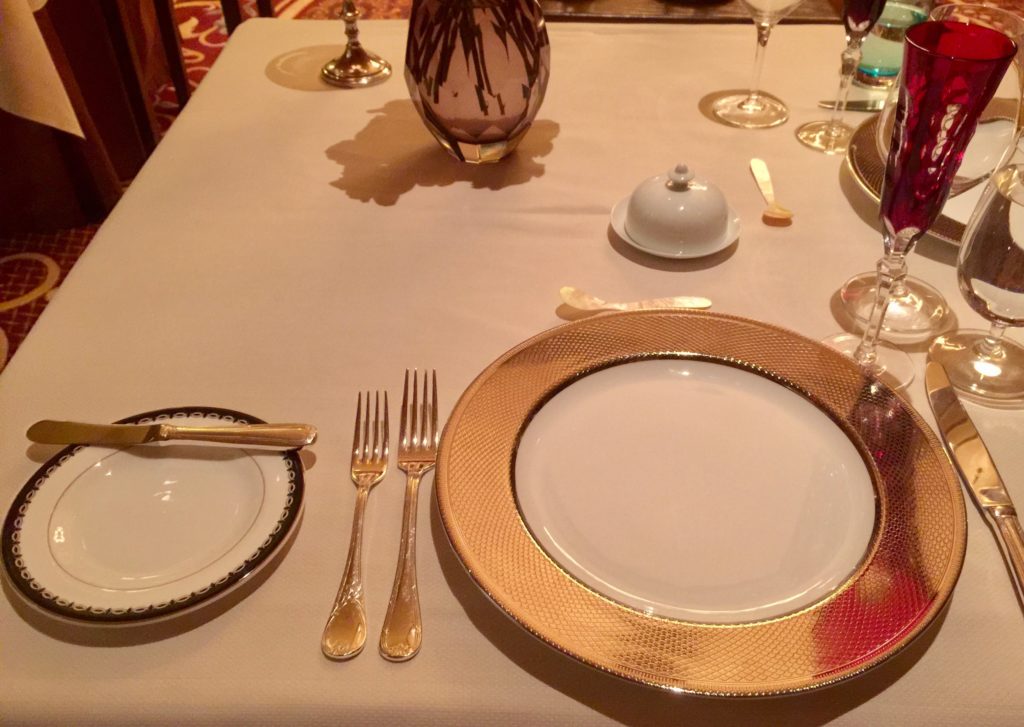 We have dined previously in Victoria & Albert's main dining area. This visit we tried for the Chef's Table at exactly 180 days out but did not make it. However, we did get into the lush Queen Victoria Room which is a bit more secluded than the main dining area. Dining in the Queen Victoria's Room runs $235 per guest ($340 – $385 with wine pairings) for the 10-course Prix Fixe Menu with French gueridon service. Pricing does not include tax and gratuity. Disney dining plans and Disney's Tables in Wonderland are not accepted.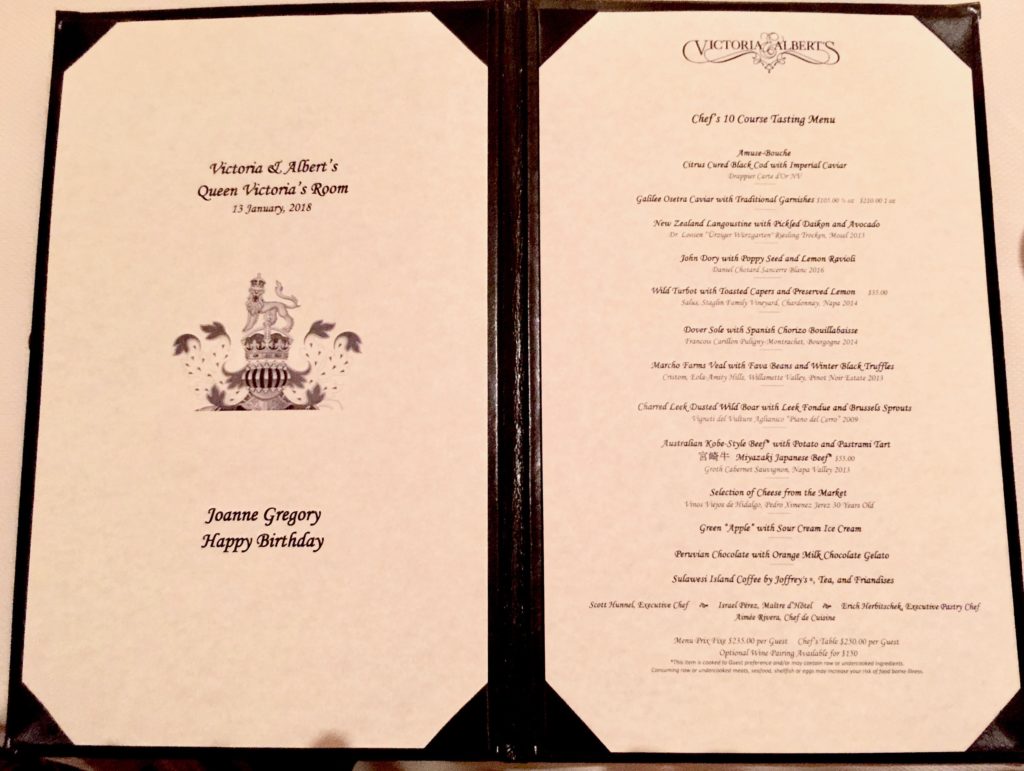 Victoria & Albert's menu changes, so what you might enjoy might not be the same as what we were served but it will surely be just as delicious. Although the servings look small in the photos, by the time we got through all 10 courses with their accompanying breads and wine pairings, we were so full that we could barely finish dessert! Each of the wines we tasted were superb and we were encouraged to ask for more of any wines that we particularly enjoyed. The waiters (we had two) were friendly, attentive, and knowledgable –  we could not have asked for better service!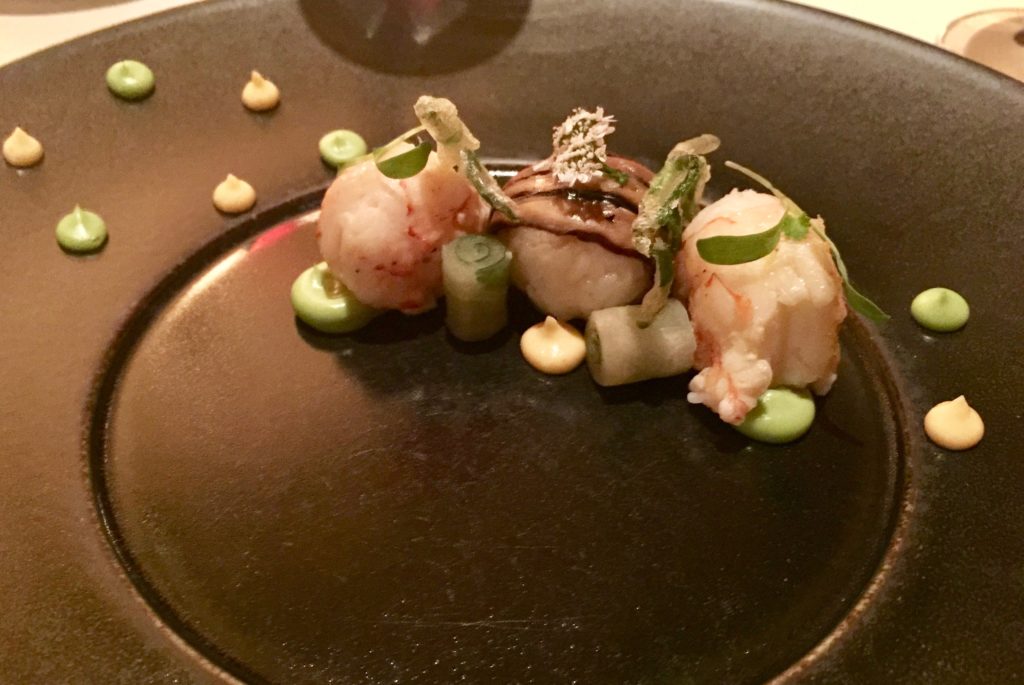 New Zealand Langoustine with Pickled Daikon and Avocado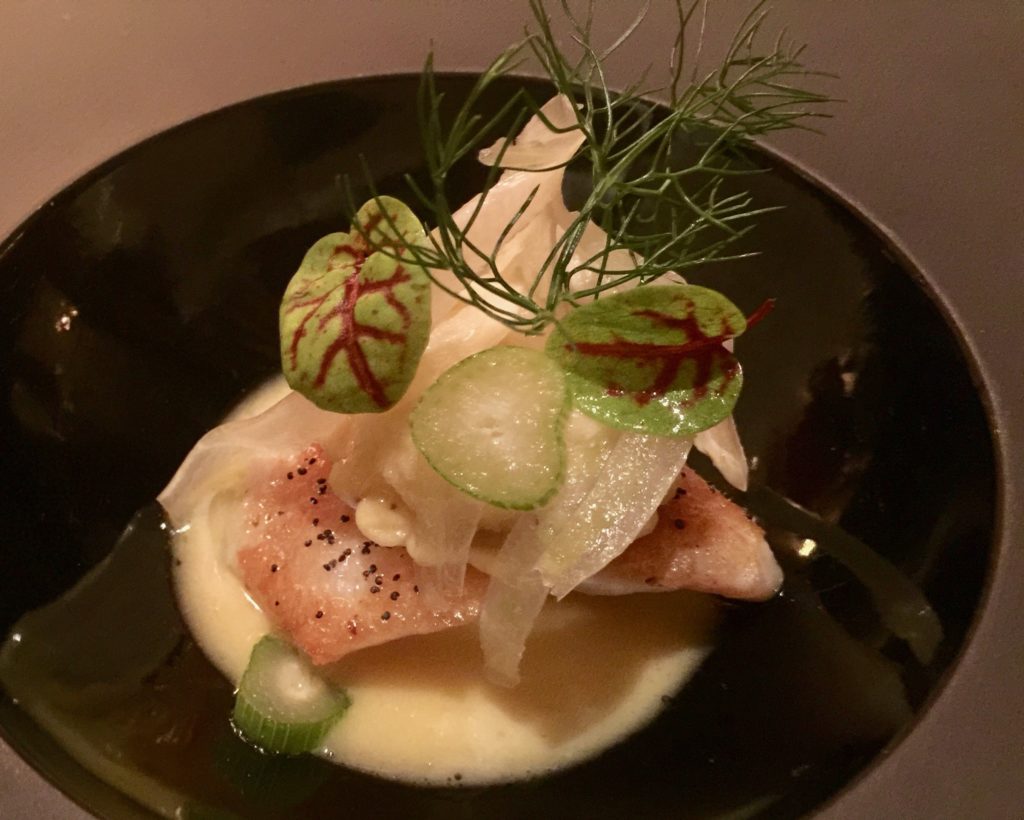 John Dory with Poppy Seed and Lemon Ravioli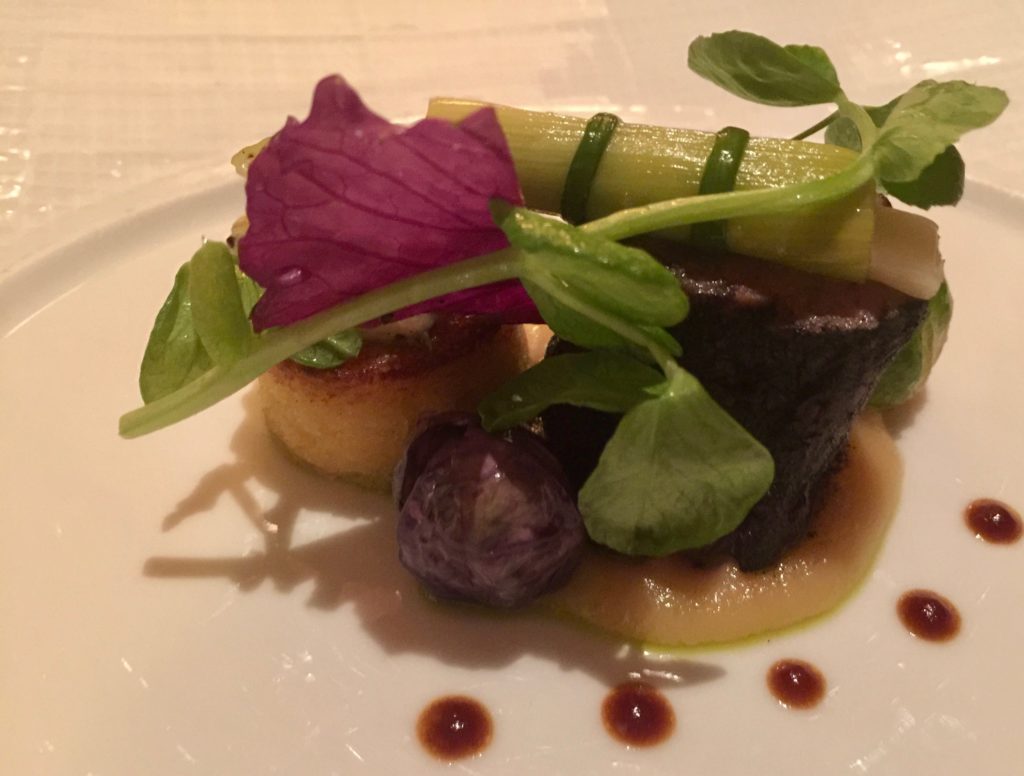 Charred Leek Dusted Wild Boa with Leek Fondue and Brussels Sprouts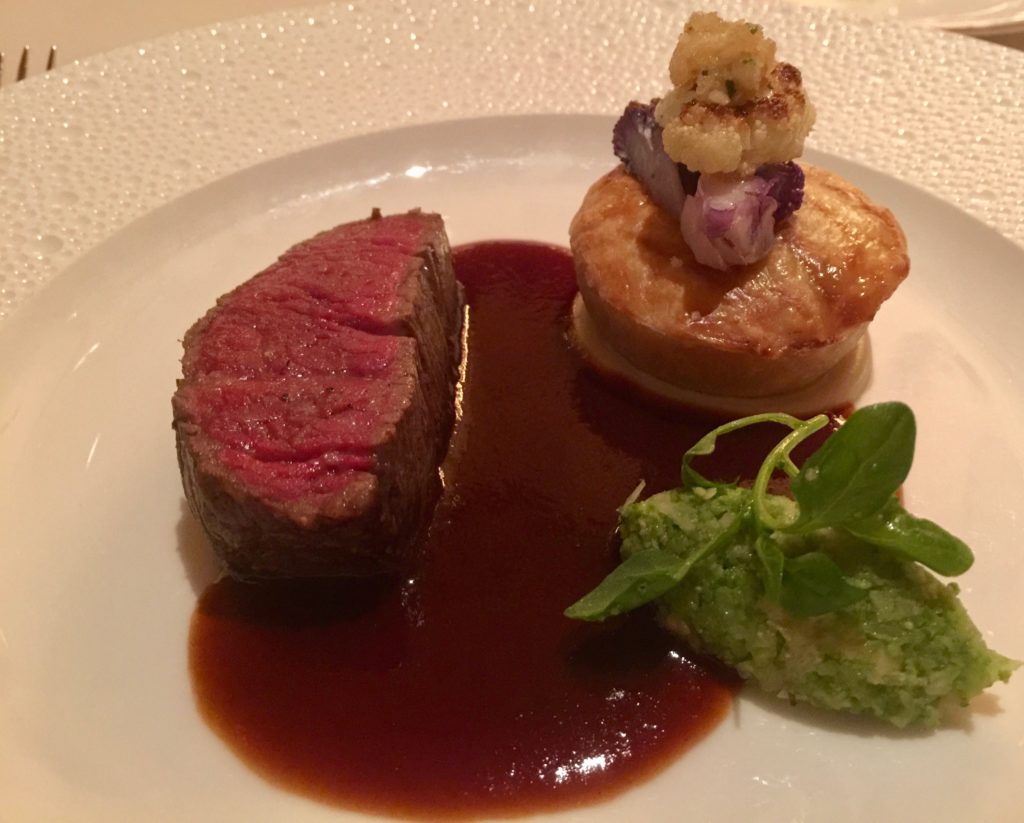 Australian Kobe-Style Beef with Potato and Pastrami Tart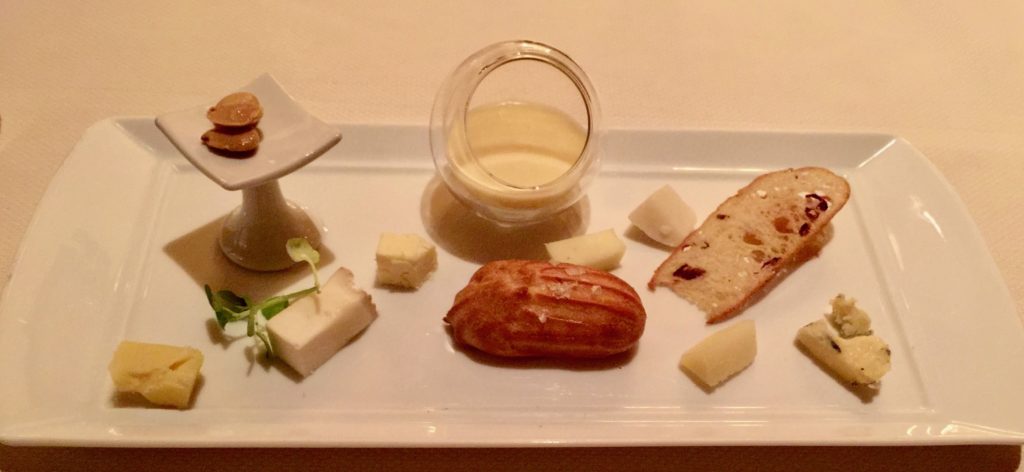 Selection of Cheese from the Market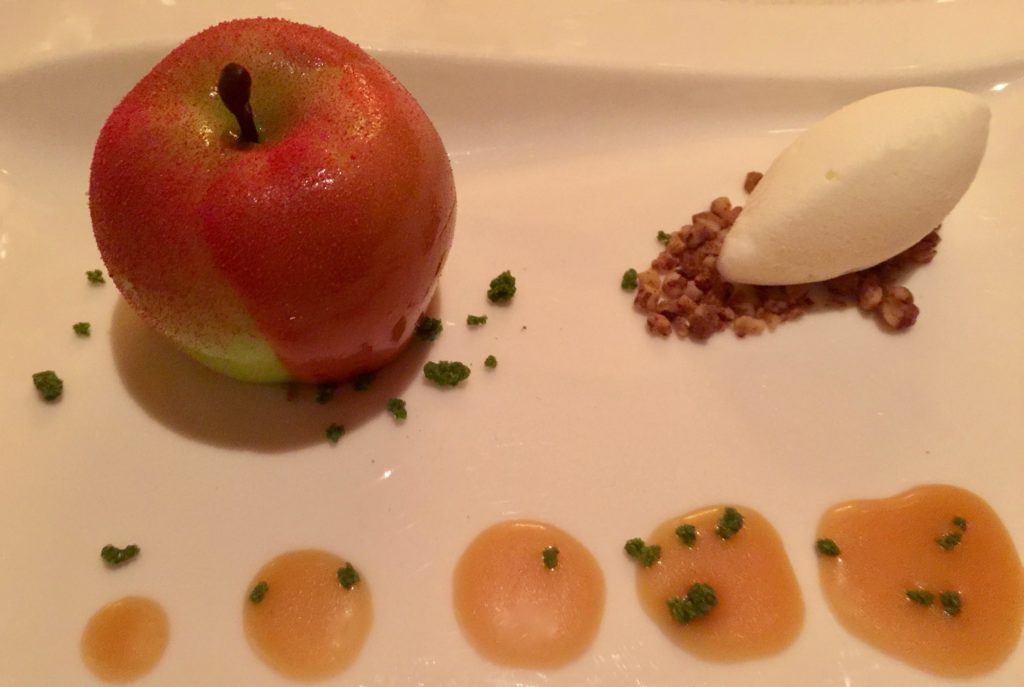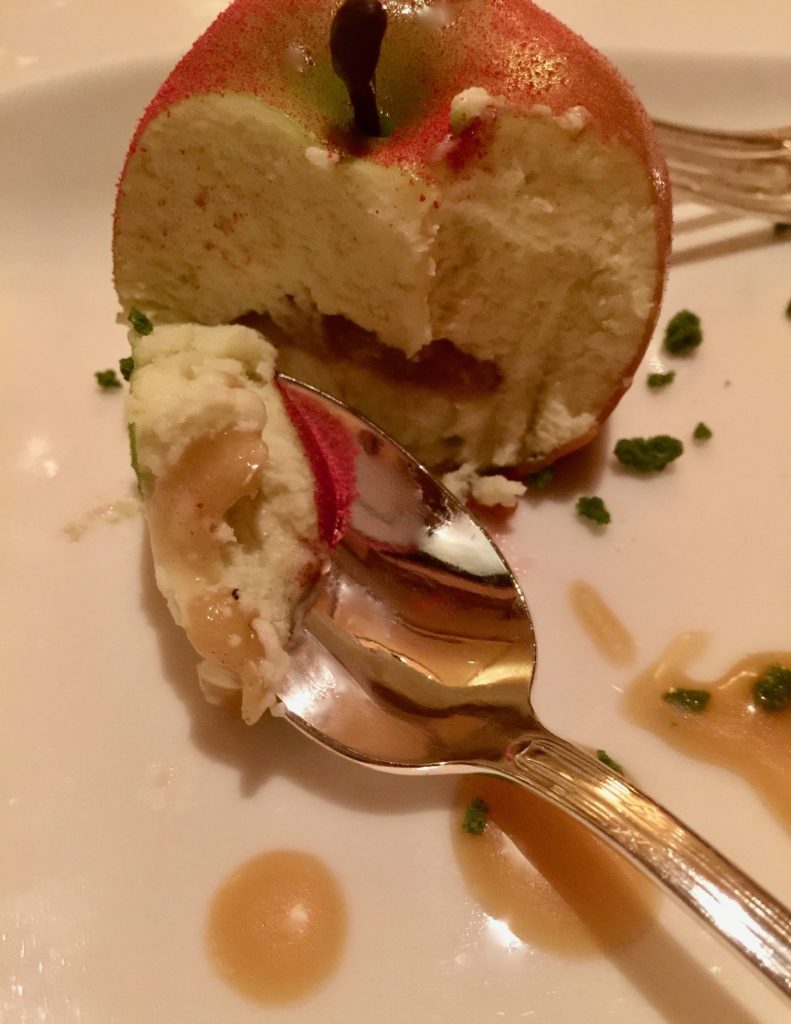 Green "Apple" with Sour Cream Ice Cream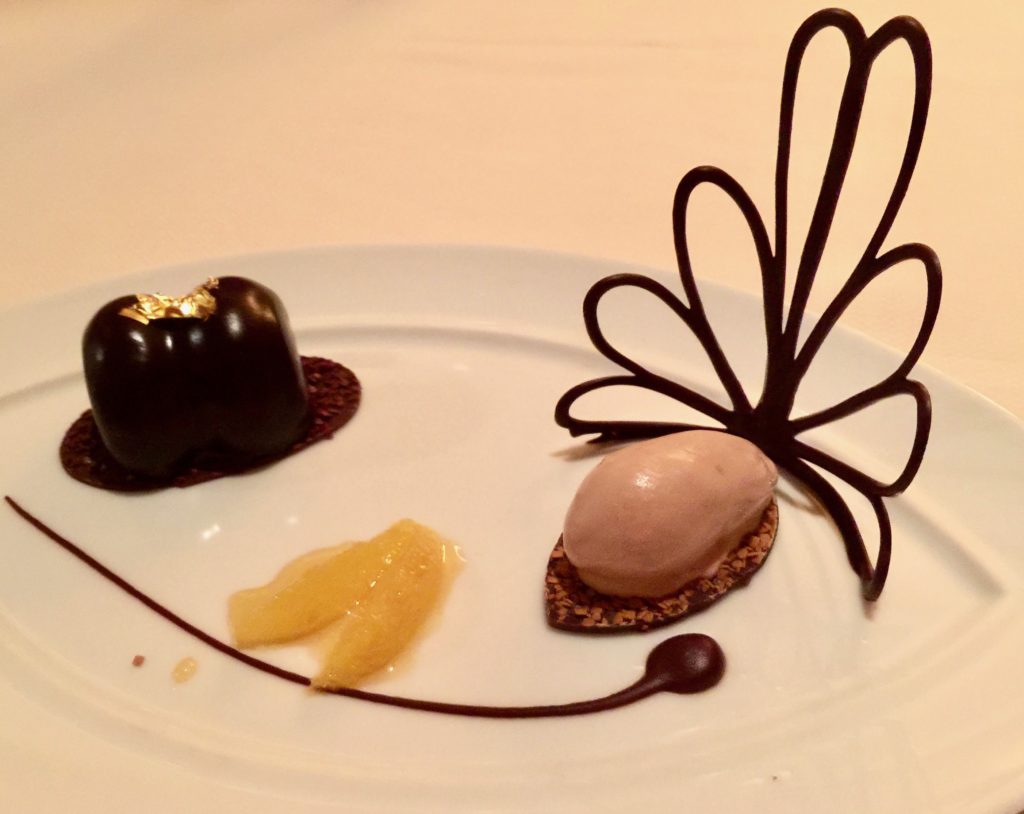 Peruvian Chocolate with Orange Milk Chocolate Gelato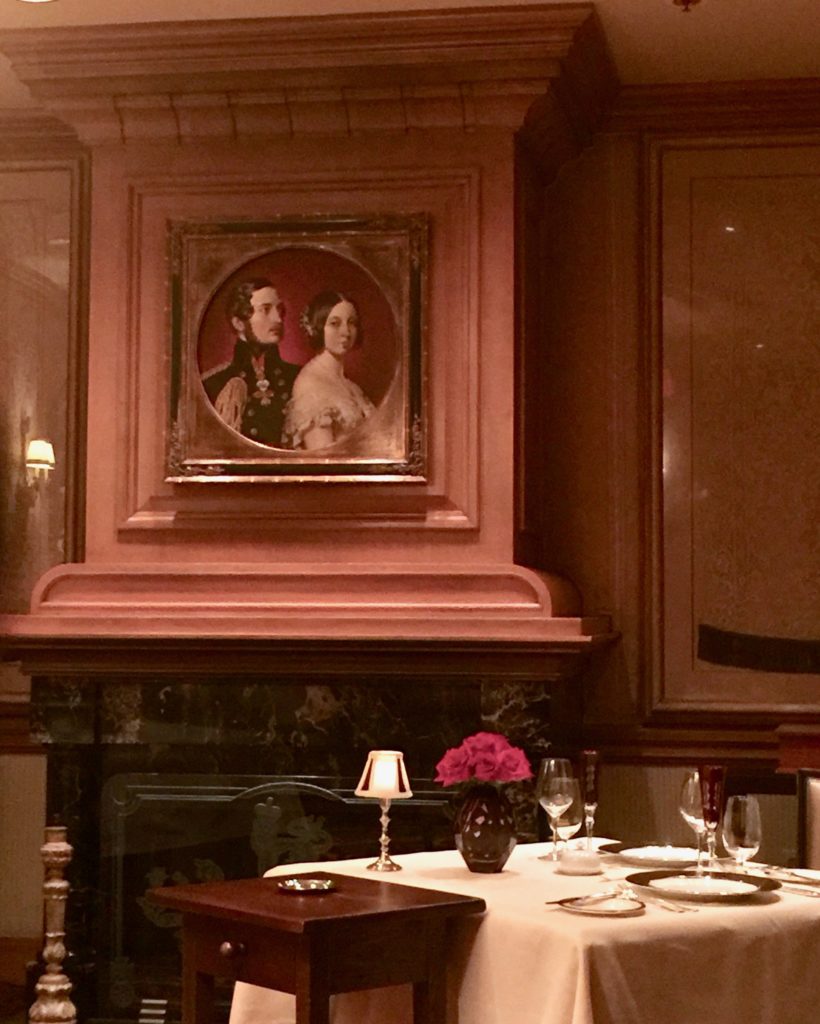 Enjoying our very delicious meal – where each course became our favorite until the next course showed up – in these elegant Victorian surroundings made for a romantic evening to remember. I have no doubt that Queen Victoria herself would have thought it totally up to her standards! We will definitely go back to Victoria & Albert's again in a couple of years. Maybe the Chef's Table next time!