Disney World's Sanaa Restaurant Experience Review
Disney World's Sanaa Restaurant Experience Review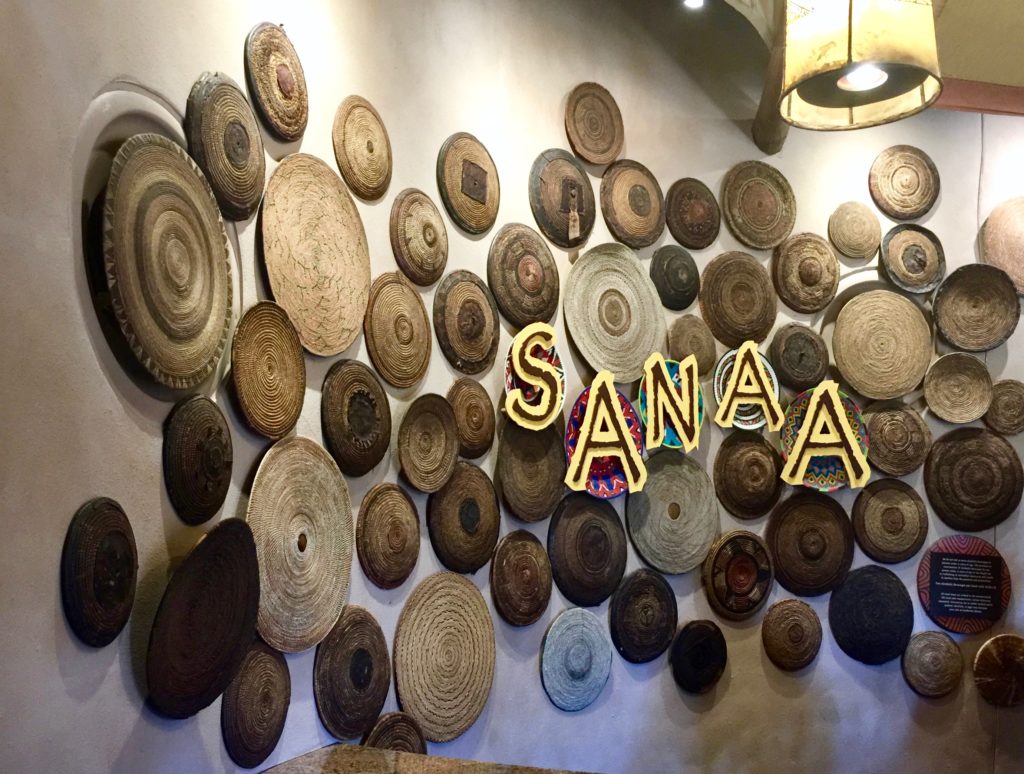 Disney World's Sanaa Restaurant is located at the Animal Kingdom Lodge's Disney Vacation Club Kidani Village. It is a bit out of the way and we chose to drive there instead of attempting Disney transportation. The theme is African in both decor and menu. African proverbs, traditional art, and goods like woven baskets, gourds, and beads surround you in the hallway and wherever you are seated.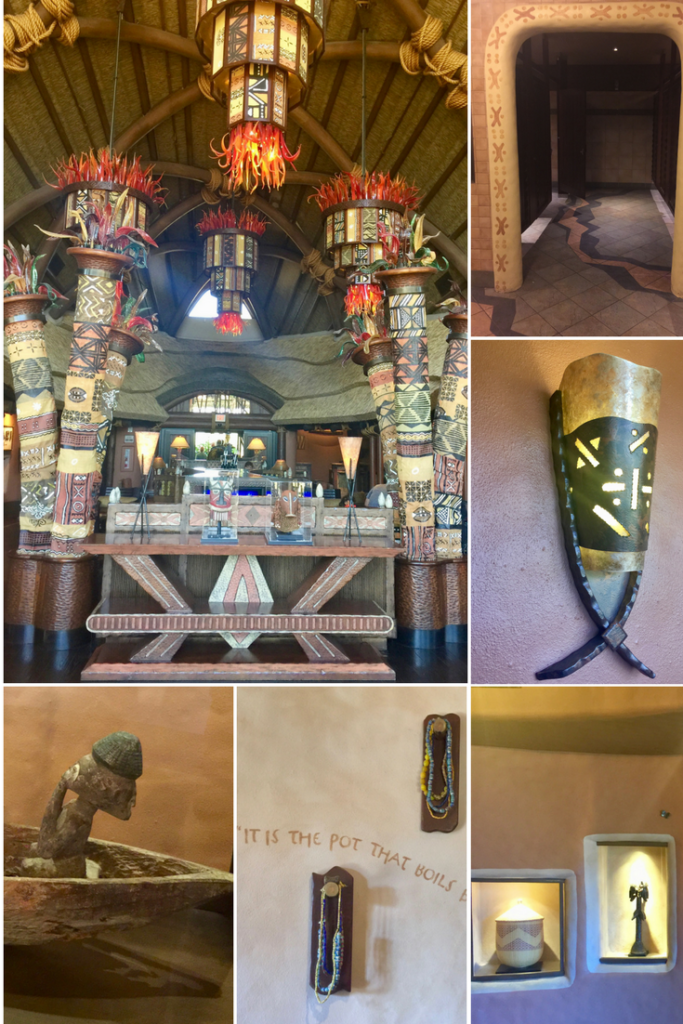 "Savor slow-cooked meats, salads and vegetarian specialties as you discover African cooking with Indian flavors."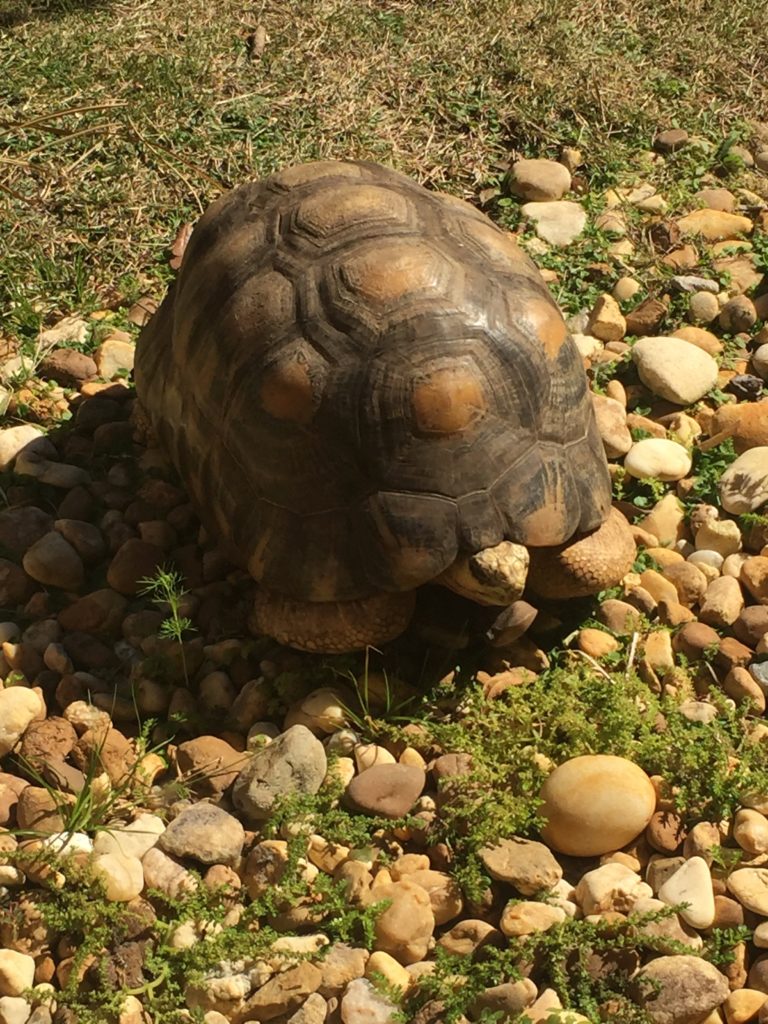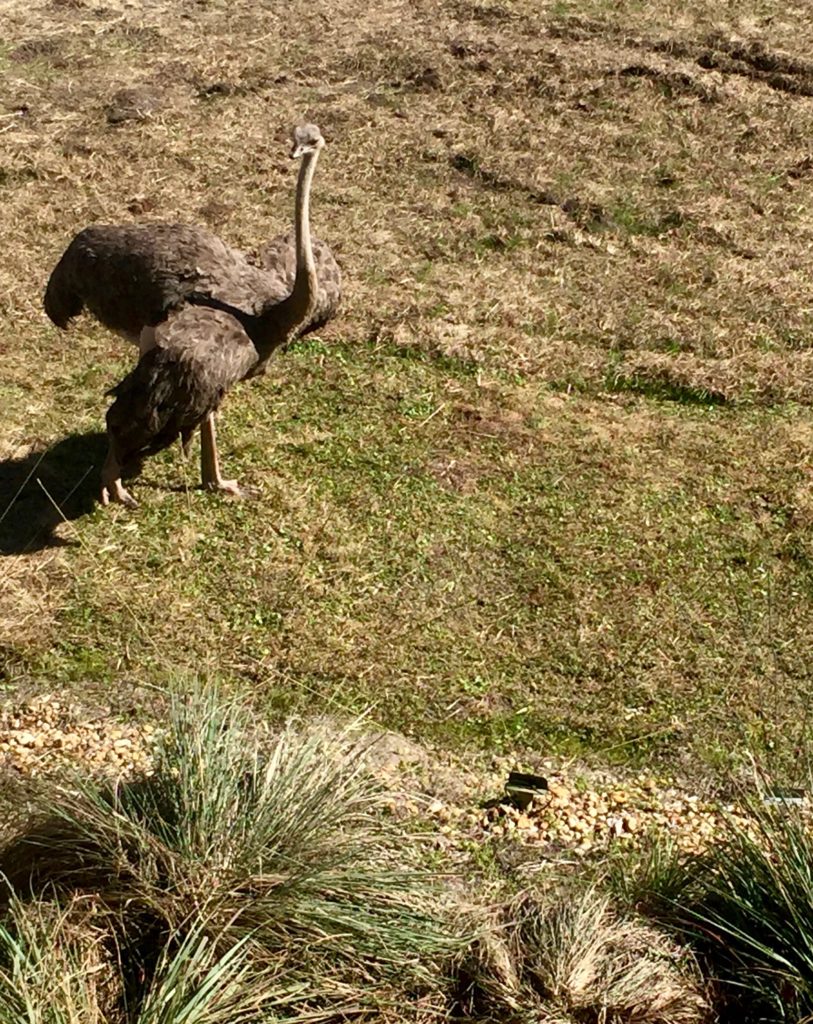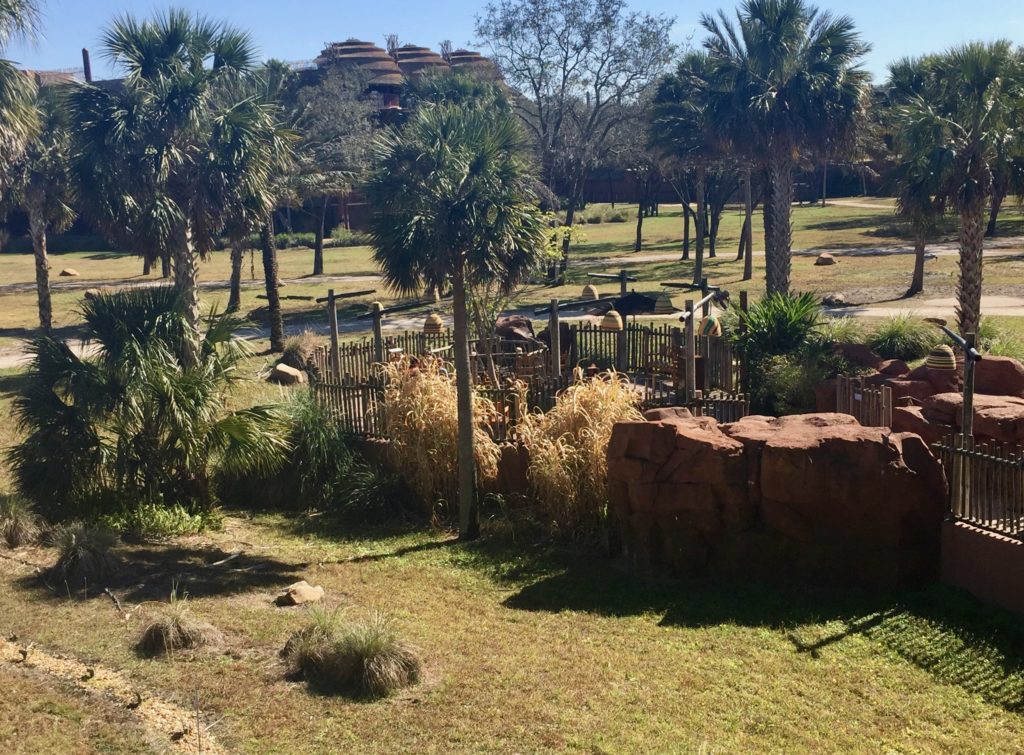 Sanaa serves breakfast, lunch, and dinner. Plus they have a bar for those adult beverage times.
The Sanaa Kuamsha Breakfast is a casual, quick-service menu served from 7 to 10 AM.
Lunch and dinner are table service meals and if you request a window table you will most likely get to view some animals wandering in the Sunset Savannah while you eat. If watching the African wildlife while dining is important to you, make sure you plan a visit before sunset. The resort has an animal observation area where you can wander out to see what animals are nearby before or after your meal, too.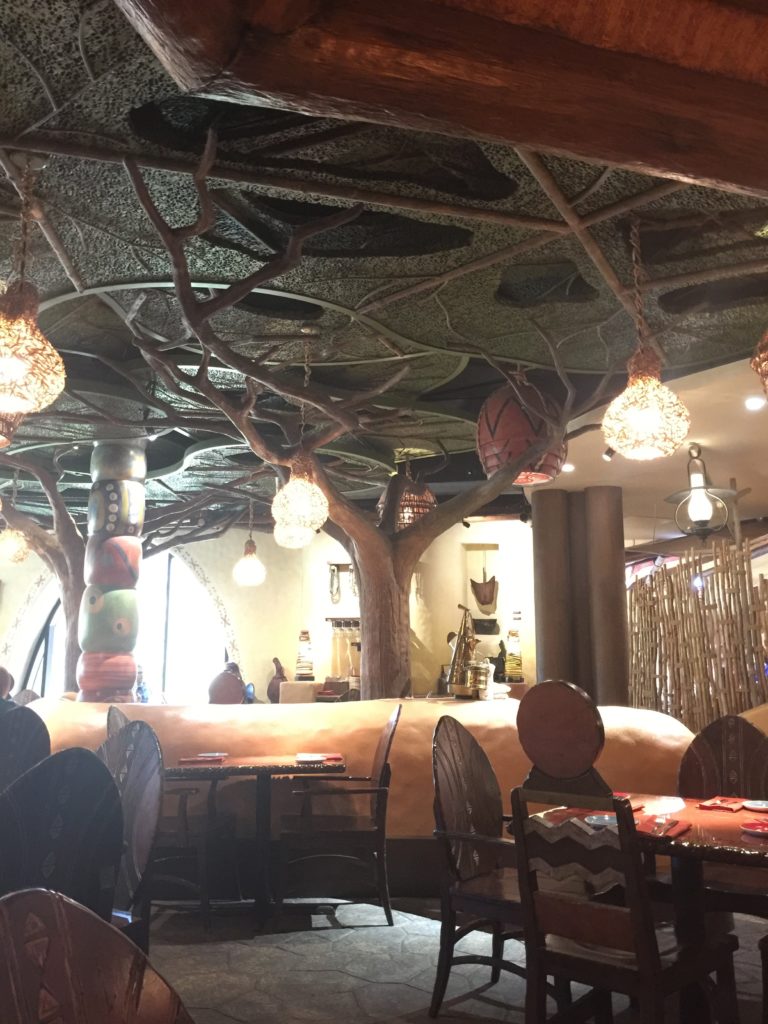 The main dining area decor has rustic lanterns hanging from the branches of a huge tree overhead. Everything about the ambiance just screams Africa and you can easily let yourself be transported to another place while you enjoy your meal.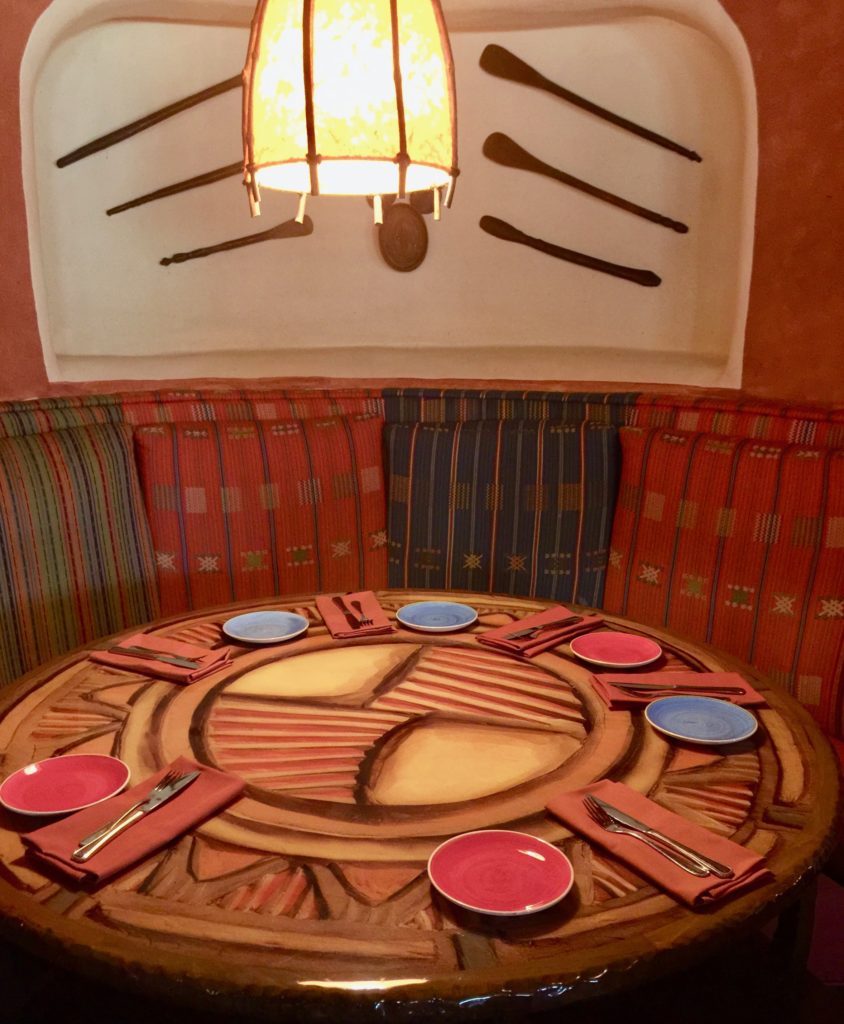 Booths and colorful table setting are uniquely African – but still Disney! See the Mickey Mouse in the middle of the wall decor?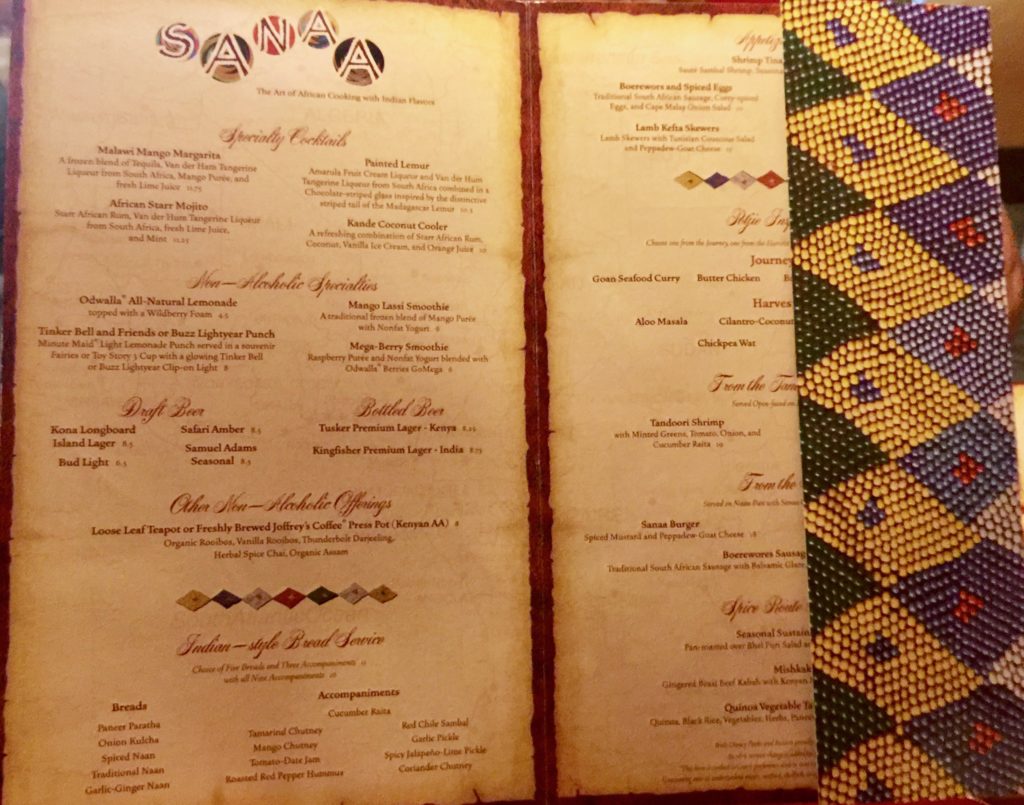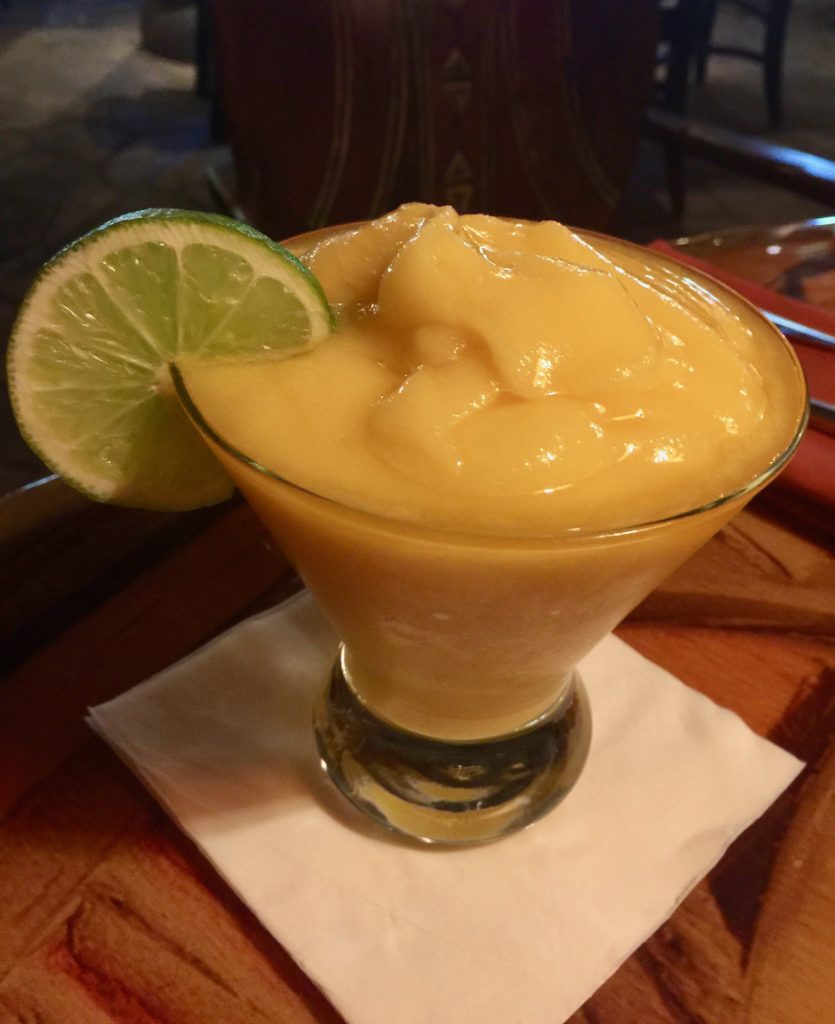 Malawi Mango Margarita $11.75
A frozen blend of Tequila, Van der Hum Tangerine Liqueur, Mango Purée, and Freshly Squeezed Lime Juice – Yum!!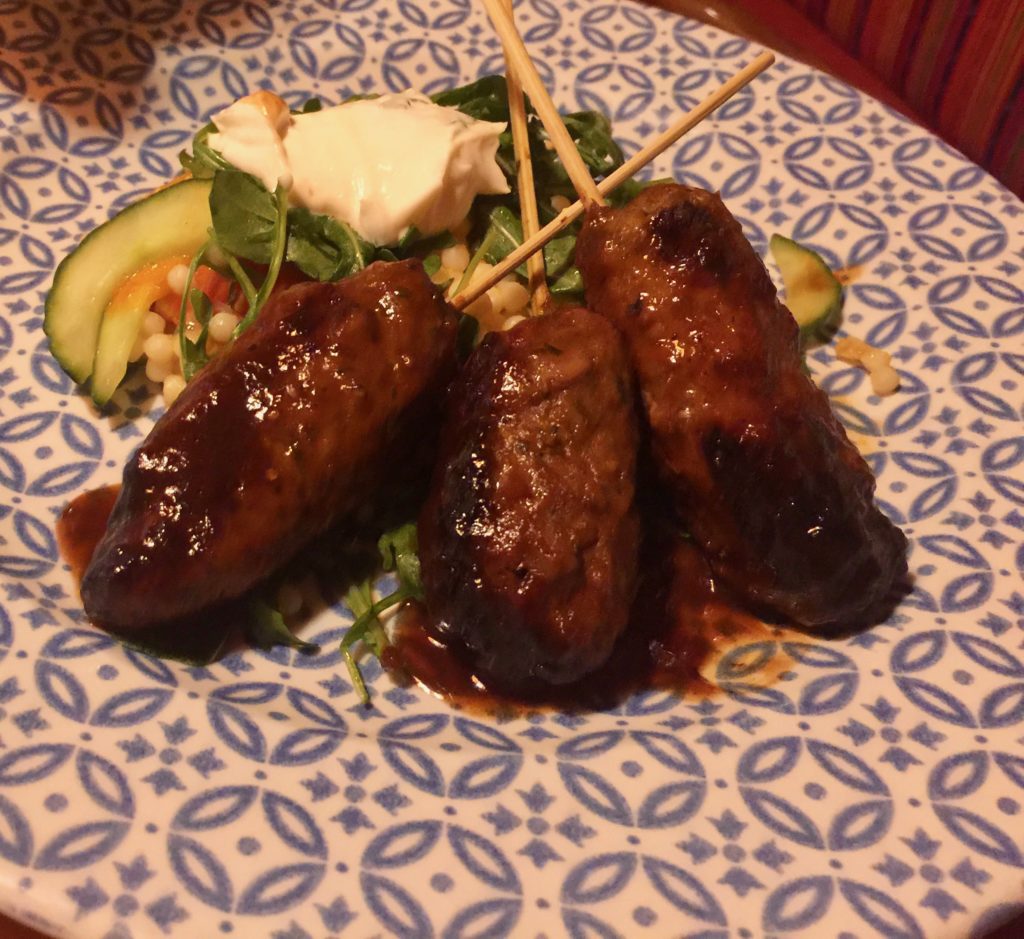 Lamb Kefta Skewers appetizer $15
Lamb Skewers with Tunisian Couscous Salad and Peppadew-Goat Cheese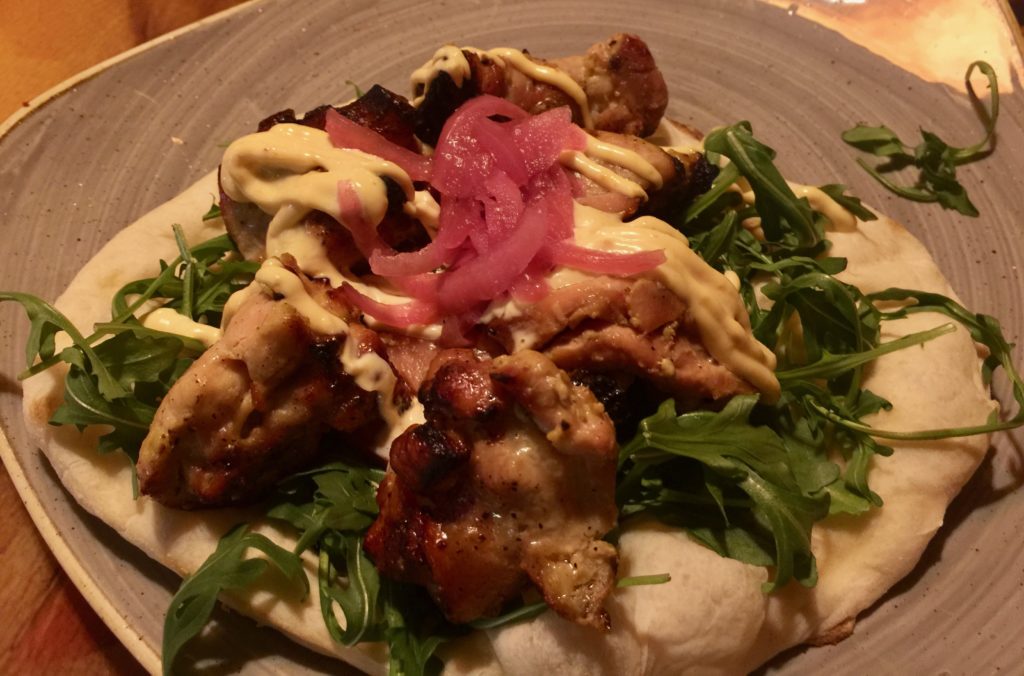 Open-faced on Naan Bread with Roasted Chicken, Rocket, Pickled Onion, Tomato, and Sambal Mayonnaise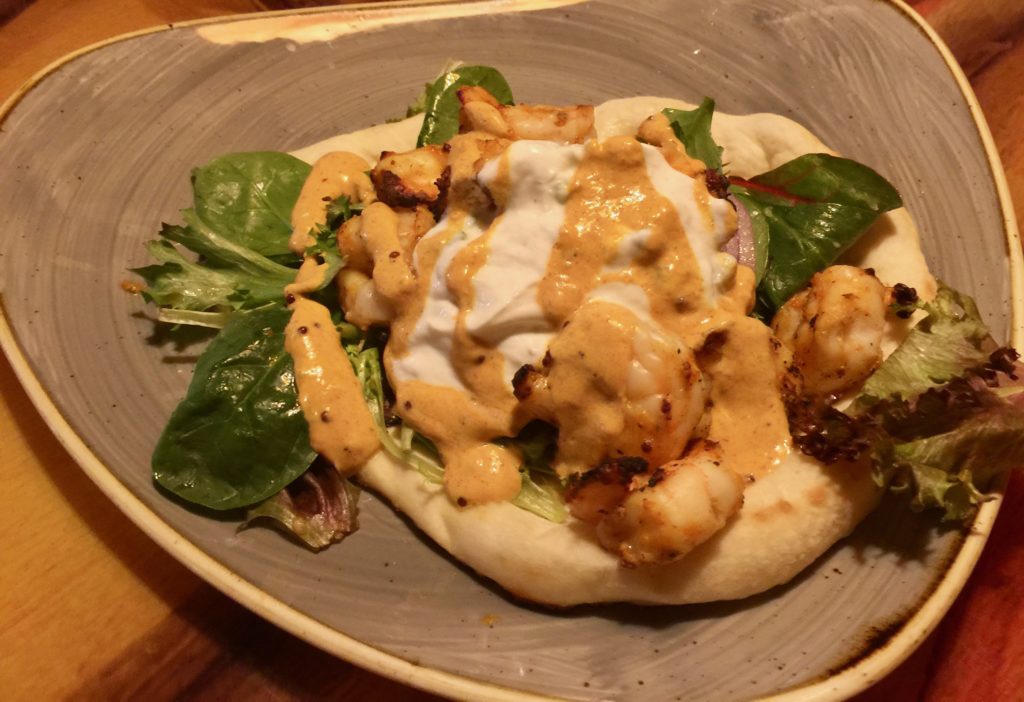 Open-faced on Naan Bread with Minted Greens, Tomato, Onion, and Cucumber Raita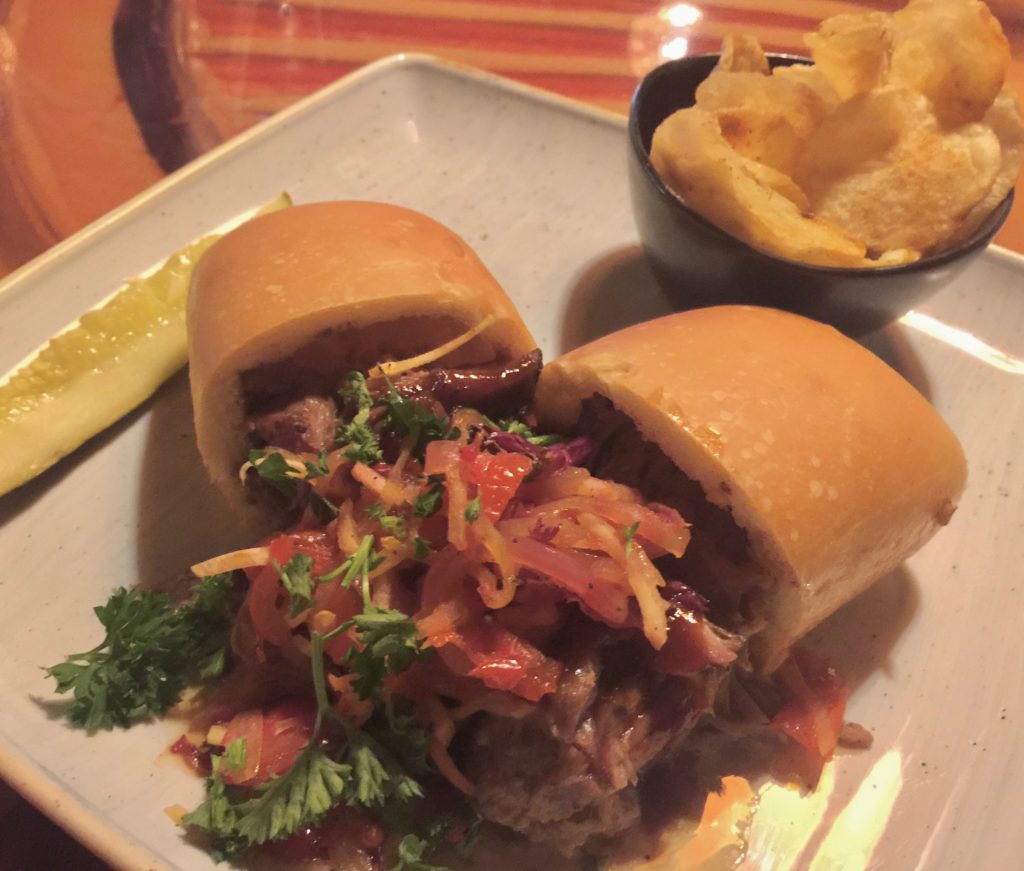 Kenya Coffee Barbeque Sandwich $16
Pulled Pork with Warm Root Vegetable Slaw served on Naan Bun with Sanaa Chips and Pickle Spear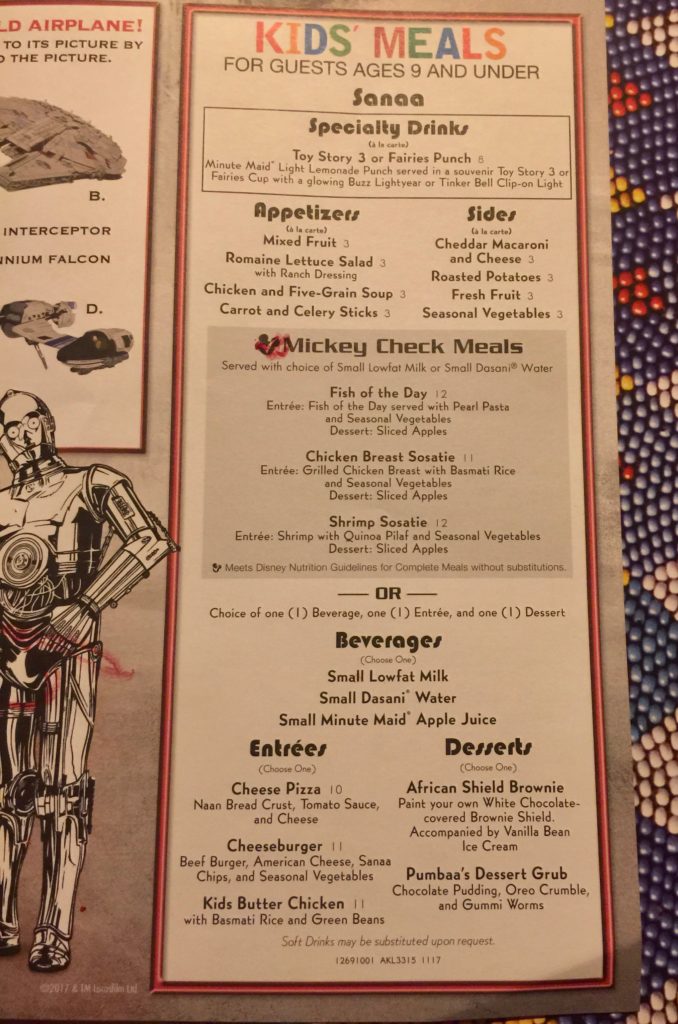 The children's menu has a nice assortment of selections. Gabe had fun coloring and doing the puzzles!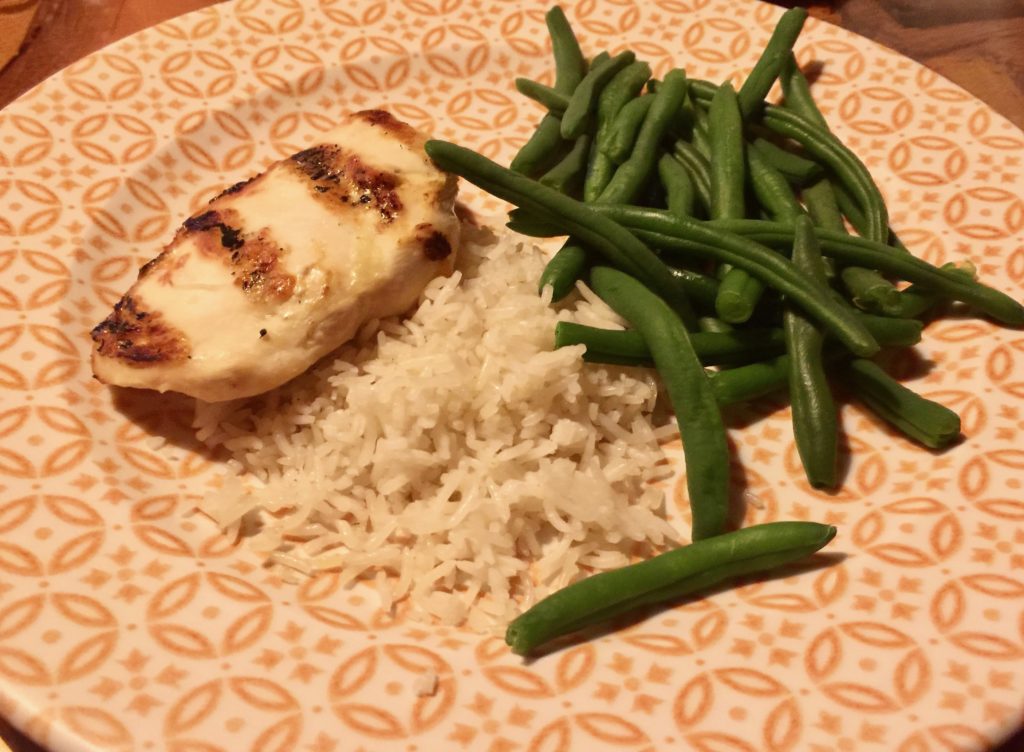 Chicken Breast Sosatie from the Kid's Meals menu $12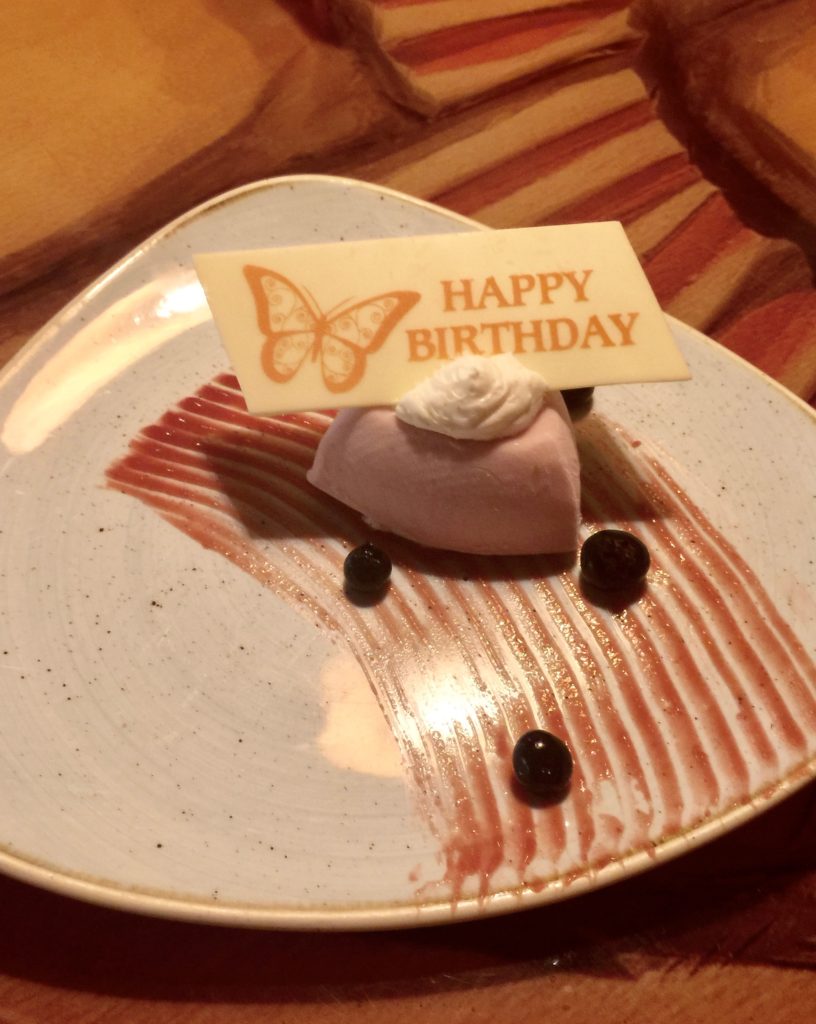 We all shared my complementary birthday dessert, a frozen strawberry concoction with whipped cream and a white chocolate placard.
We thoroughly enjoyed our Sanaa lunch experience! Each of our selections was tasty and beautifully plated. I thought my pulled pork was a bit sweet but we all have different tastes – the  Tandoori Chicken with the Sambal mayo might have been a better choice for me. The Lamb Kefta Skewers appetizer was enough food for a lunch, more than just appetizer portions.
The price range for Sanaa meals runs $15 to $34.99 per adult. Sanaa accepts the Disney Dining Plan, Disney Dining Deluxe PlanPlus, and Tables in Wonderland for lunch and dinner but not for breakfast. Reservations are recommended and can be made up to 180 days prior to your visit.