Decorating Halloween Sugar Cookies
This post contains affiliate links.
Decorating Halloween Sugar Cookies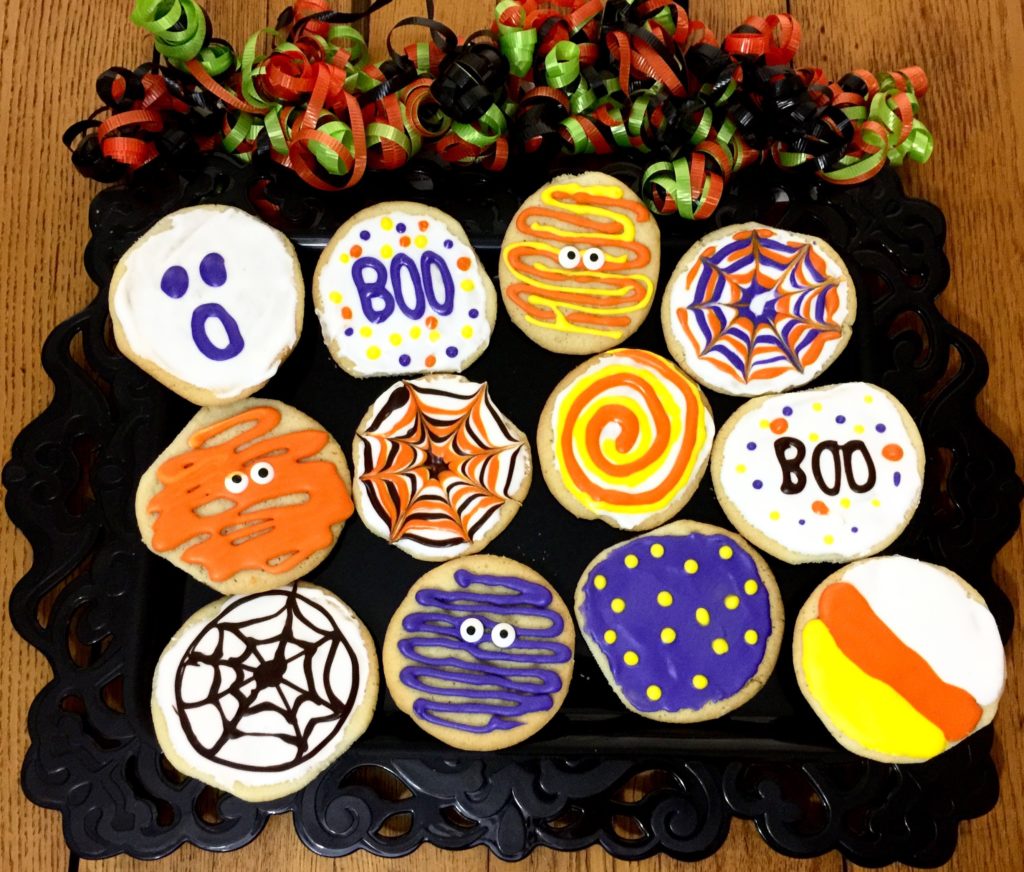 Halloween is almost here – a great excuse for me to try out some of the Halloween cookie decorating ideas I have been seeing lately! I am no cookie/cake decorating expert – this was the first time I had ever tried making royal icing. So you know that even a decorating novice can do these designs – and it was a whole lot of fun, too!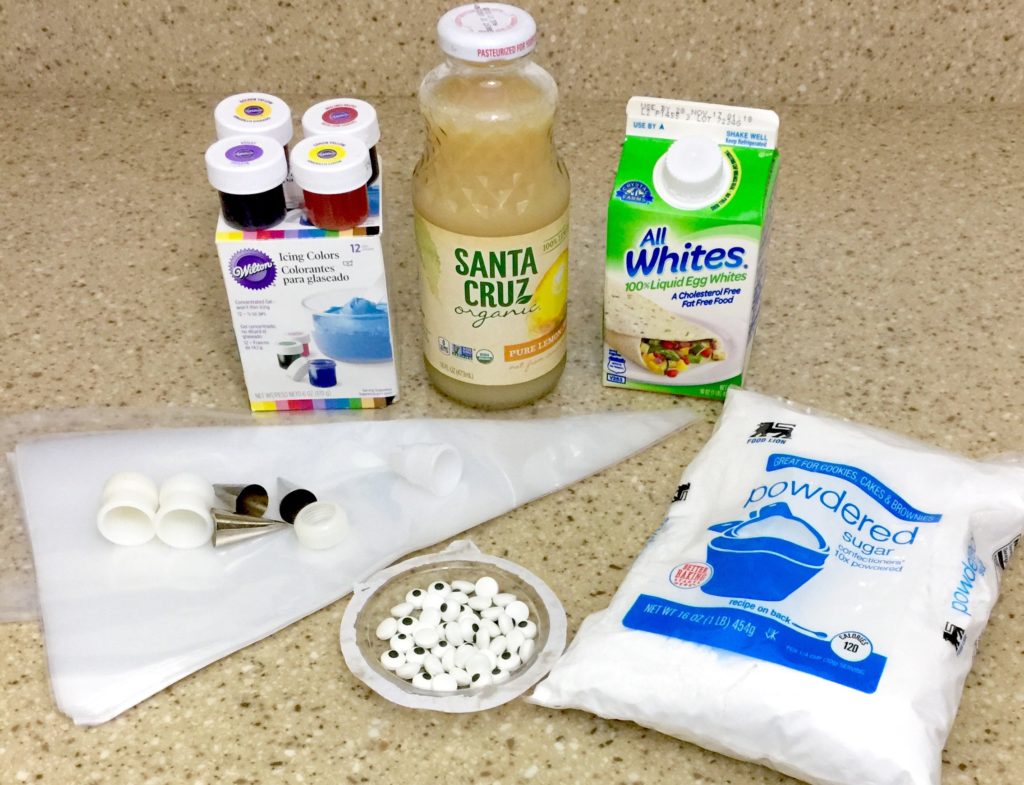 Royal icing is easy to make and to use. My only issue came with getting the correct icing consistency for each design, something that obviously comes with practice. But you can add extra powdered sugar to thicken it or a little water to thin it as needed.
Wiki-How has three different royal icing recipes and I chose #1 – Royal Icing With Egg Whites because I could not find meringue powder at my local store but they did have pasteurized egg whites.
Ingredients:
3 cups powdered sugar, plus additional as necessary
2 egg whites = 1/3 cup pasteurized egg whites
1 tsp lemon juice
Directions:
Sift the powdered sugar and set aside.
Whisk the egg whites and lemon juice together for about 20 seconds to combine it.
Using a stand mixer, combine the egg white/lemon juice mixture with 1 1/2 – 2 cups sifted powdered sugar and mix on medium speed with a wire whip beater, gradually adding the rest of the powdered sugar, for about 5 minutes or until the icing is shiny and opaque.
If you plan to use the icing as piping, whip until soft peaks begin to form. You can add sugar, 2 tsp at a time, until the peaks are at your desired firmness.
Royal icing hardens very quickly so you need to use it immediately or place in an airtight container. I separated my icing into small bowls to add the color and covered each with a piece of plastic wrap laid down directly on top of the icing (not across the top of the bowl) and that worked well to keep the icing soft.
Sweetopia has a very helpful video on Royal Icing Consistency Made Easy.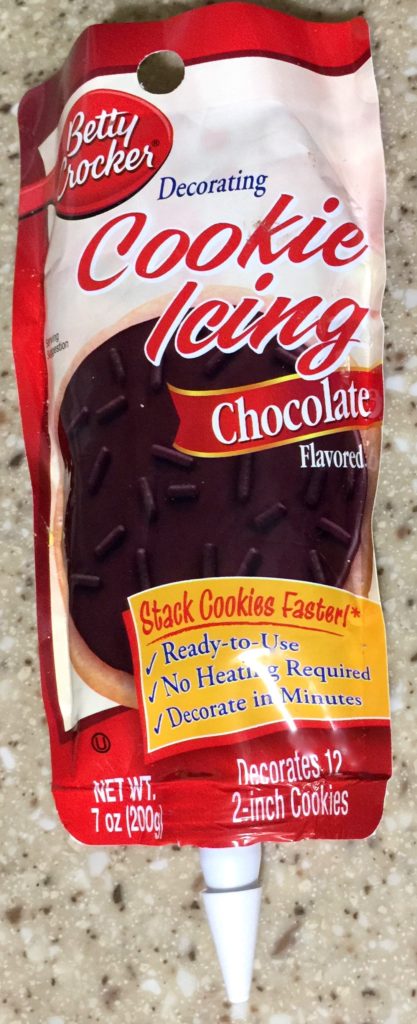 I had purchased this pre-made cookie icing to use as a writing color but found that it was difficult to work with and took a lot longer to dry than the royal icing so after a few tries this was quickly discarded.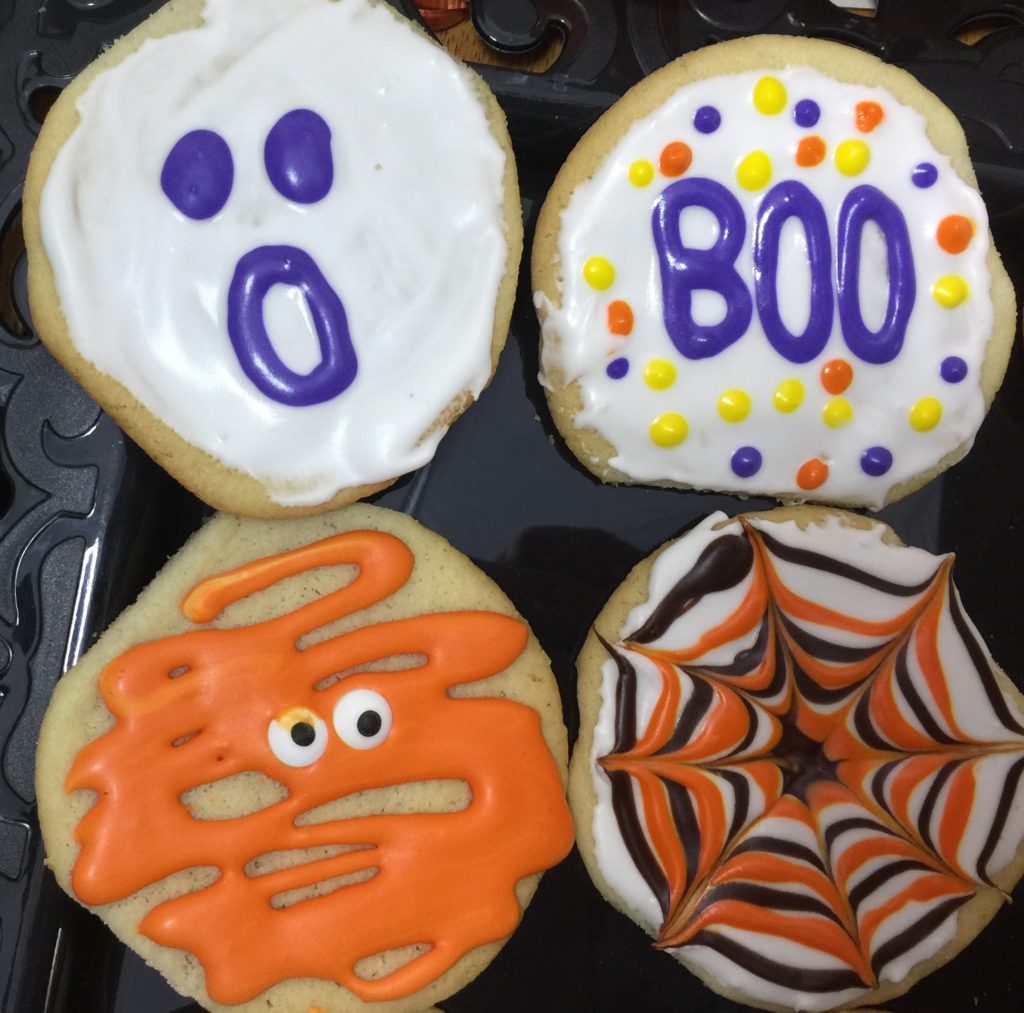 Icing Tools: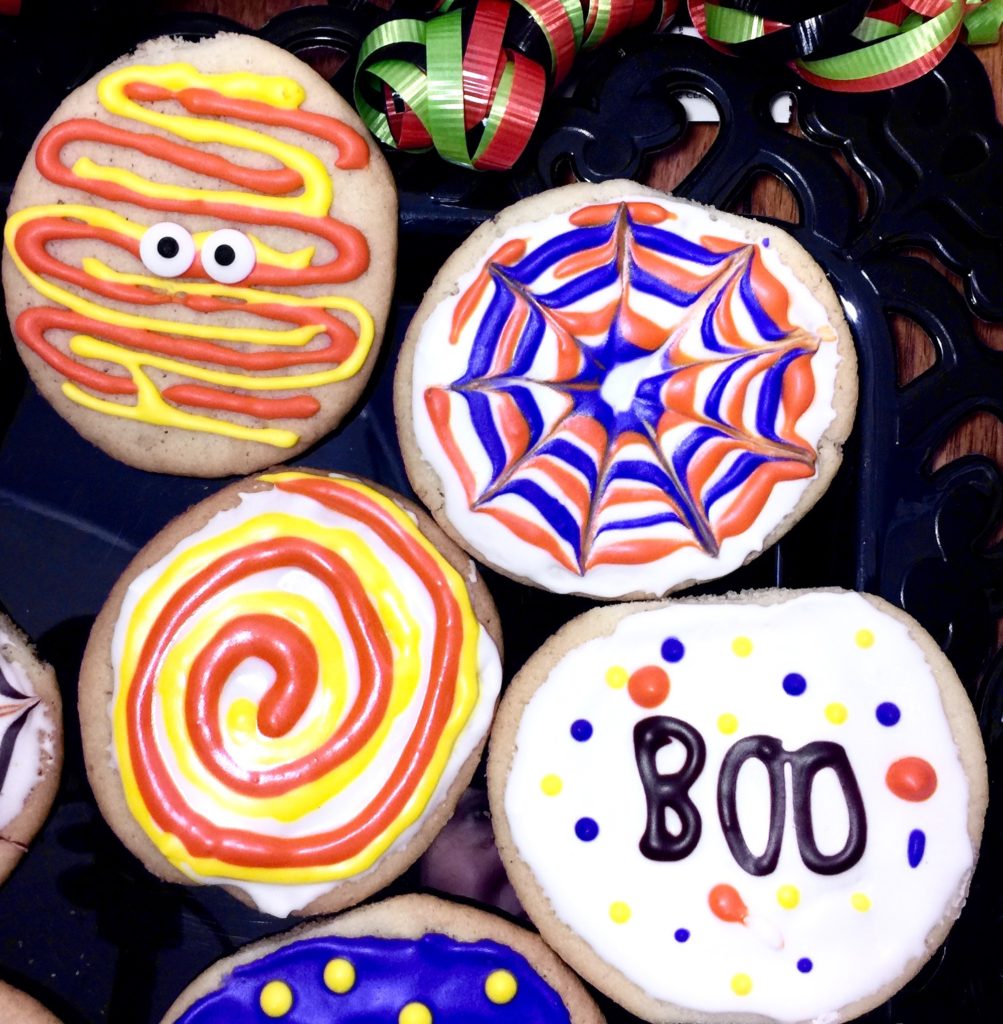 I used pre-made slice and bake cookie dough for these guys because I already had the dough in the refrig (free coupon!) and because the focus was on the decorating, not the baking. However, I do have some easy and delicious sugar cookie recipes that I'll have to drag out and post after all the holiday prep.
Have fun decorating your cookies!