December 2017 Pet Treater Cat Pack Review & Coupon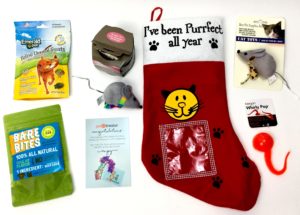 December 2017 Pet Treater Cat Pack
Cat Pack is a brand new monthly subscription of treats, toys, and goodies for your cat from Pet Treater! Currently they only have monthly subscriptions, shipping free to USA, and the cost for each box is $12.99.
For a limited time, use coupon code CATPACK50 to get your first month of Pet Treater's Cat Pack half off!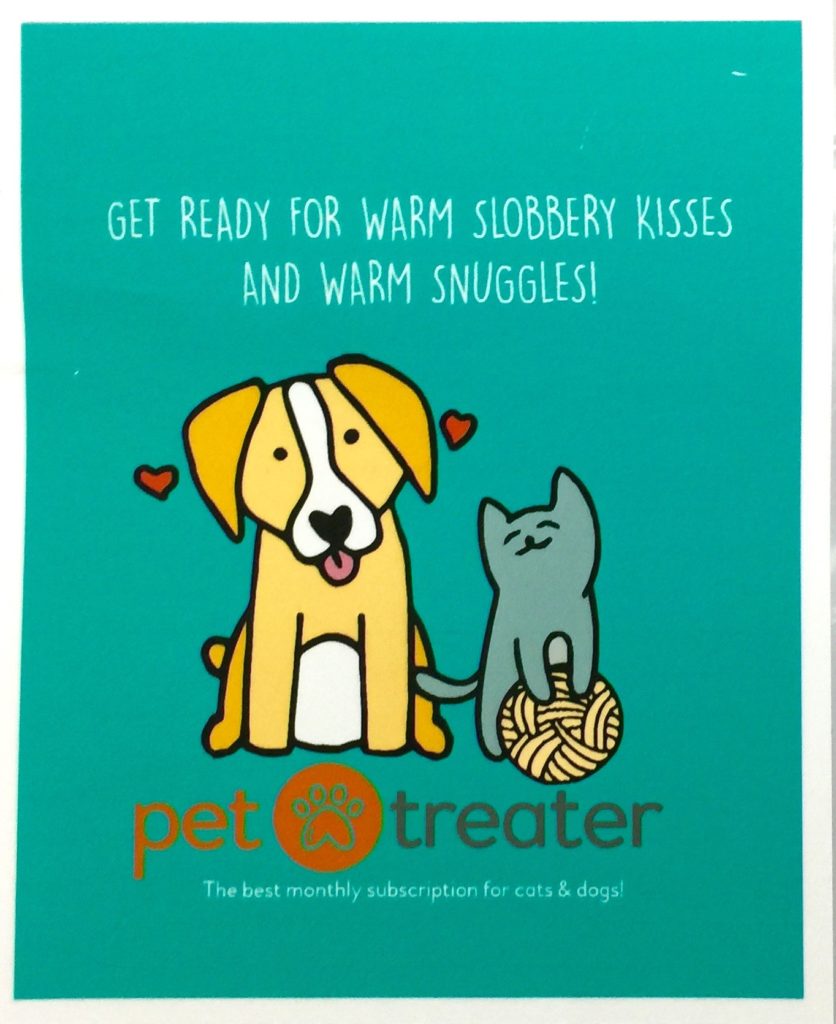 The Homespun Chics received this product for review. All opinions are 100% our own. This post contains affiliate links.
---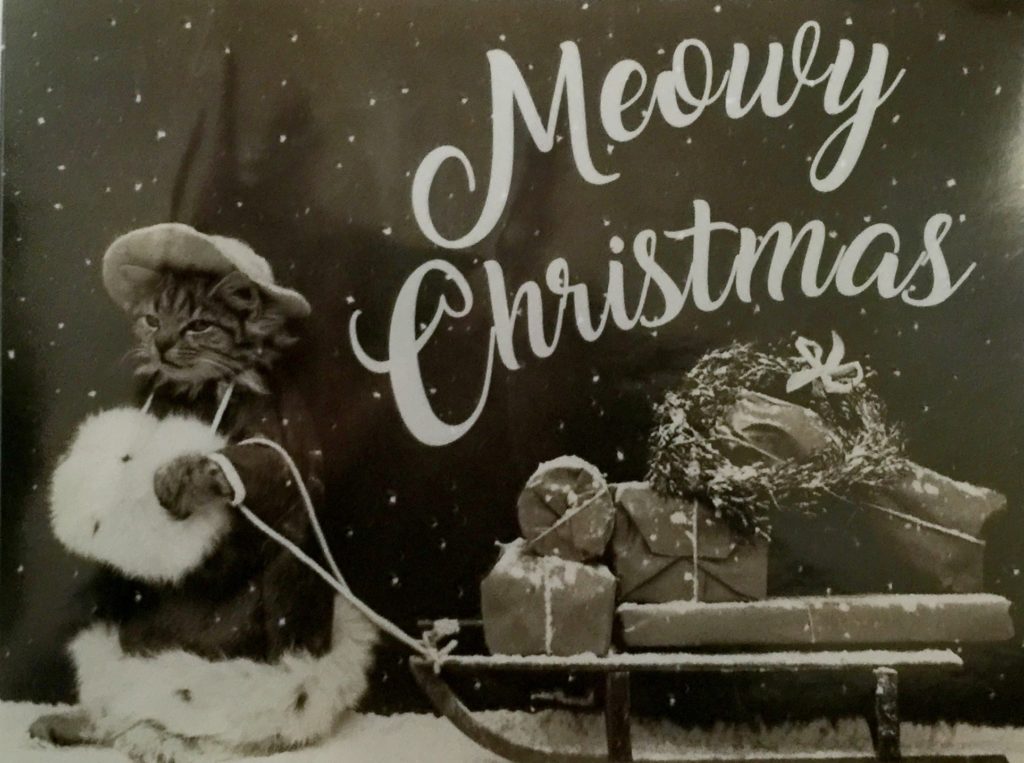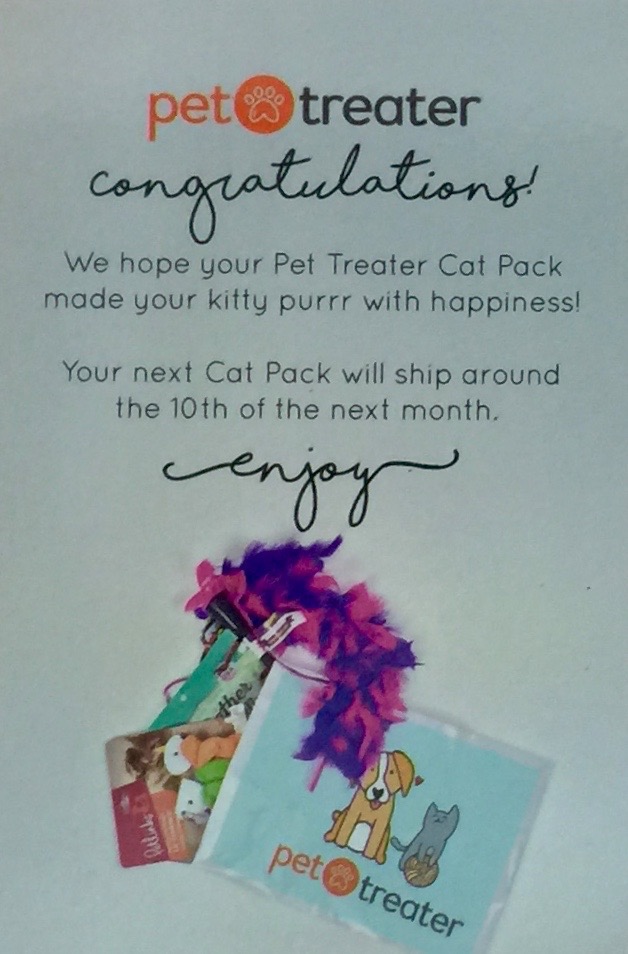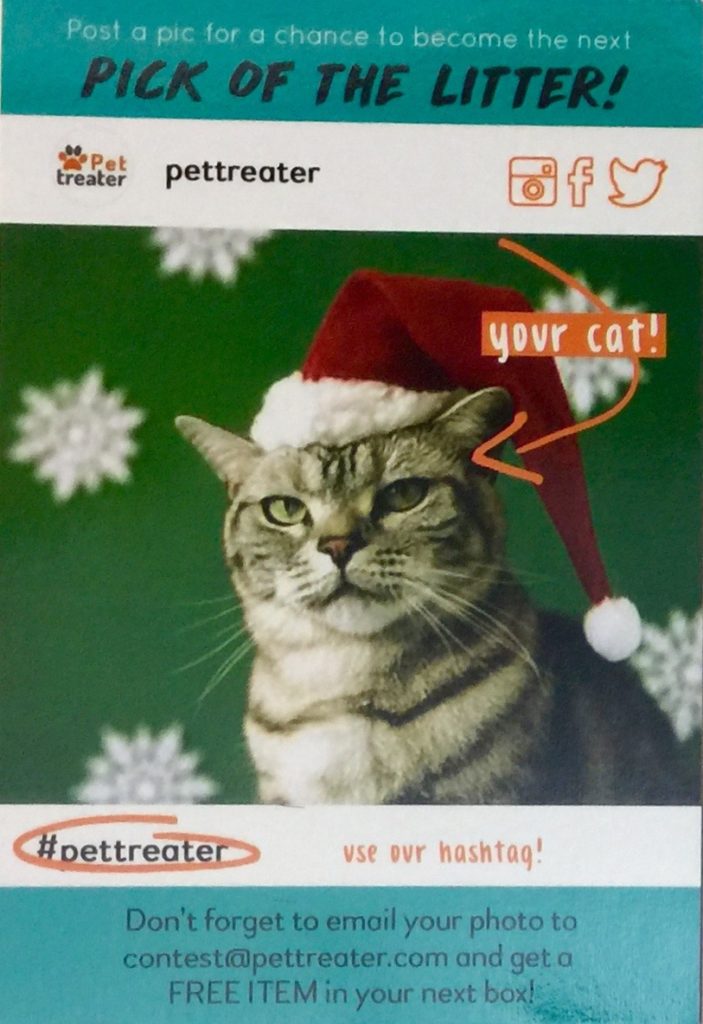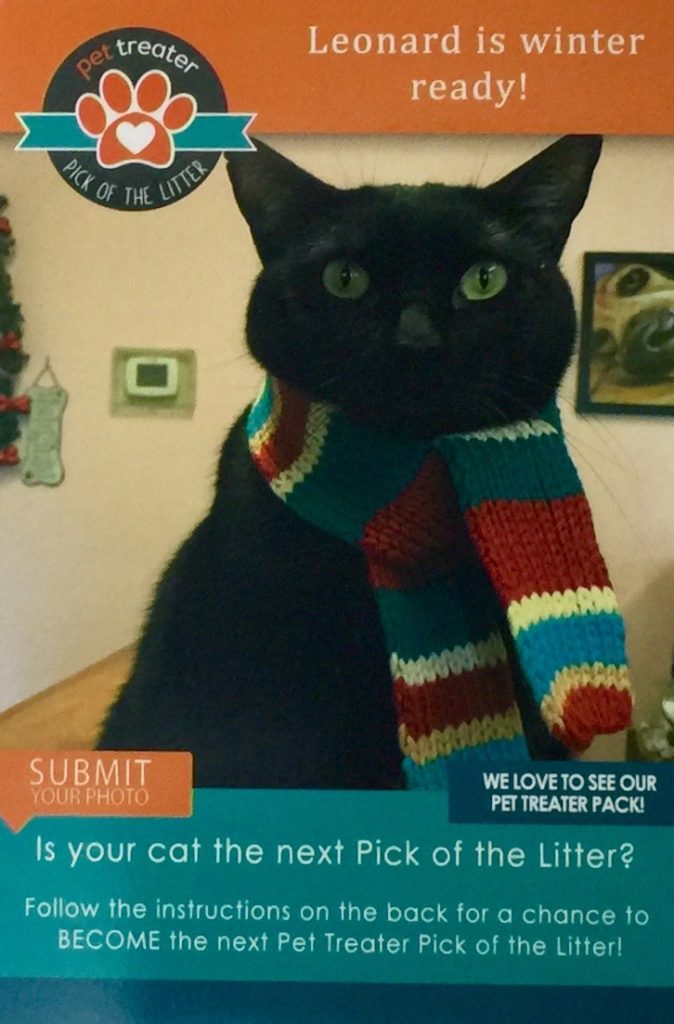 Pet Treater does not send a product information card and everyone does not receive the exact same items in their monthly bag. You can receive a free item in your next shipment by sharing on social media using the instructions on the card above.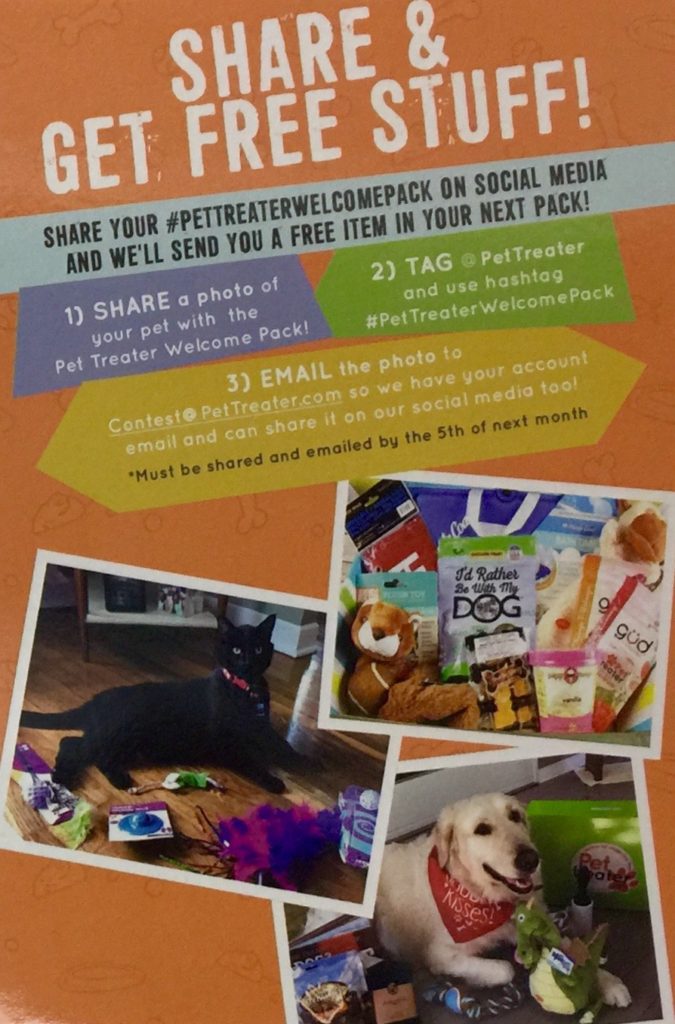 Sharing your Pet Treater welcome pack on social media by the 5th of next month is a way to receive a free item in your next box! Follow the directions on the card.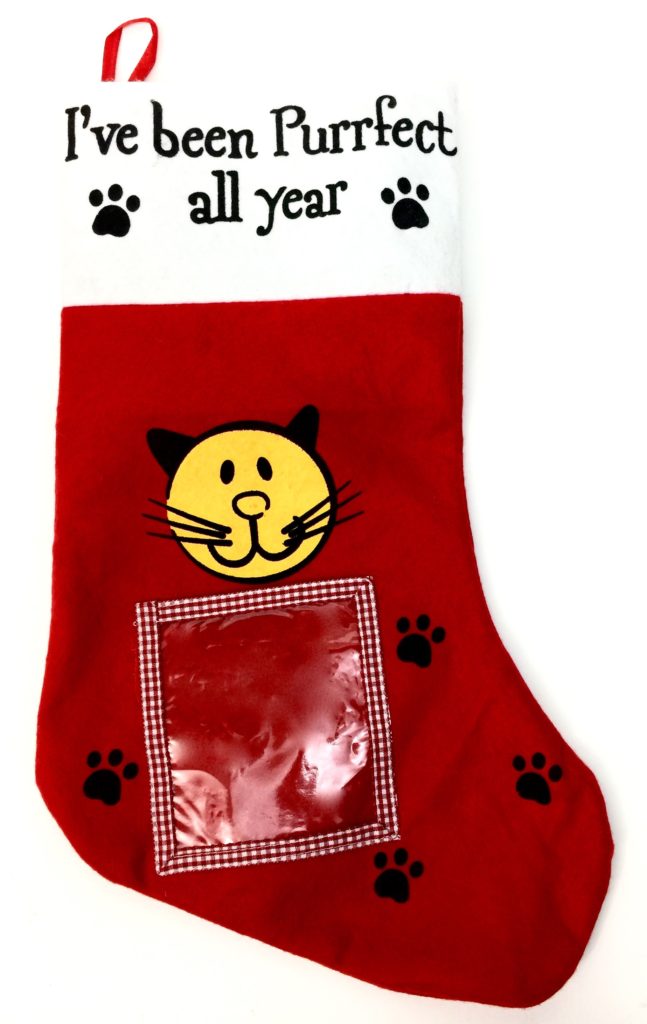 Kitty Christmas Stocking "I've been Purrfect all year" (?$5.00)
Our kitties received their Holiday Cat Pack in this cute Christmas stocking already stuffed with goodies and ready to hang up on the mantle. It has a photo sleeve so you can personalize the stocking for your special kitties!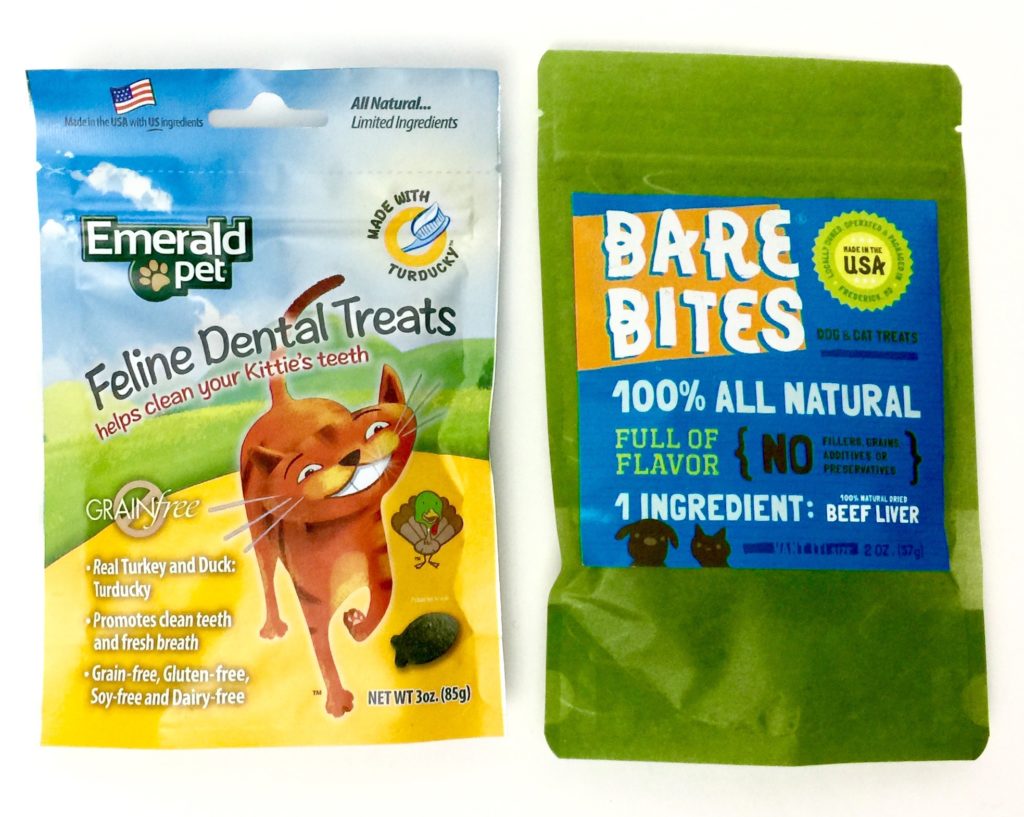 Emerald Pet – Feline Dental Treats 3 oz ($7.22)
These are grain-free turkey and duck (Turducky) treats to help clean your cat's teeth by reducing plaque and tartar buildup. These treats are available in other flavors too – Catnip, Salmon, Tuna, & Chicken. These treats got a 3 out of 4 cat approval rating at my house!
Bare Bites – Beef Liver Dog & Cat Treats 2 oz ($5.00)
This is a bag of 100% natural dried beef liver for both dogs or cats made with USDA beef. It contains no fillers, preservatives, or other ingredients.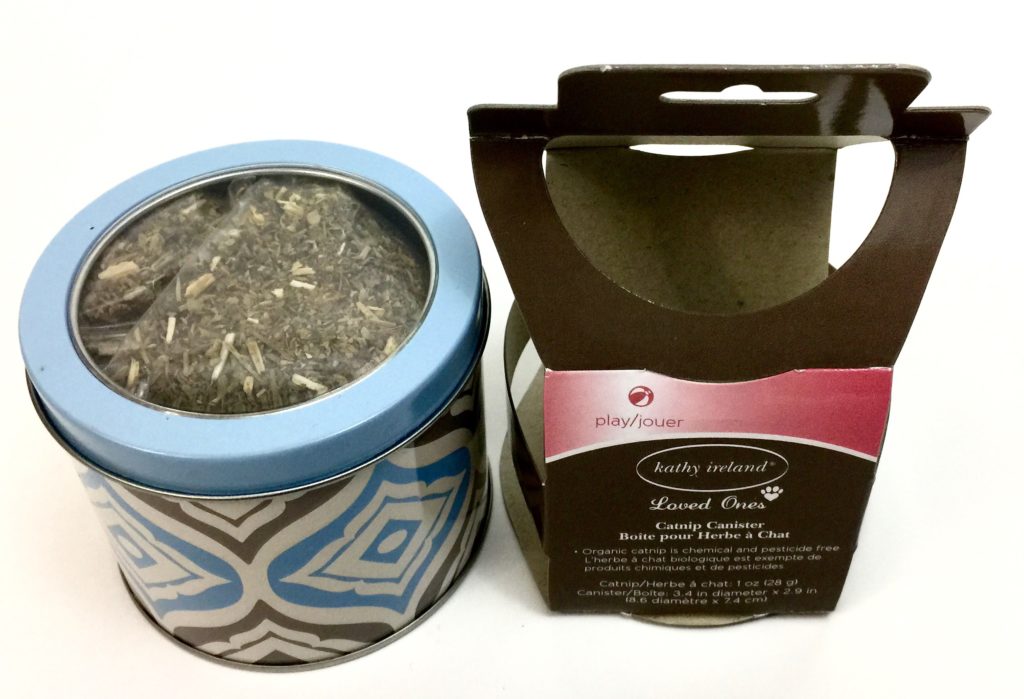 Kathy Ireland Loved Ones – Catnip Canister 1 oz ($16.25)
This is a reusable tin filled with organic catnip for the kitties to party with! They'll be all set for New Year's Eve!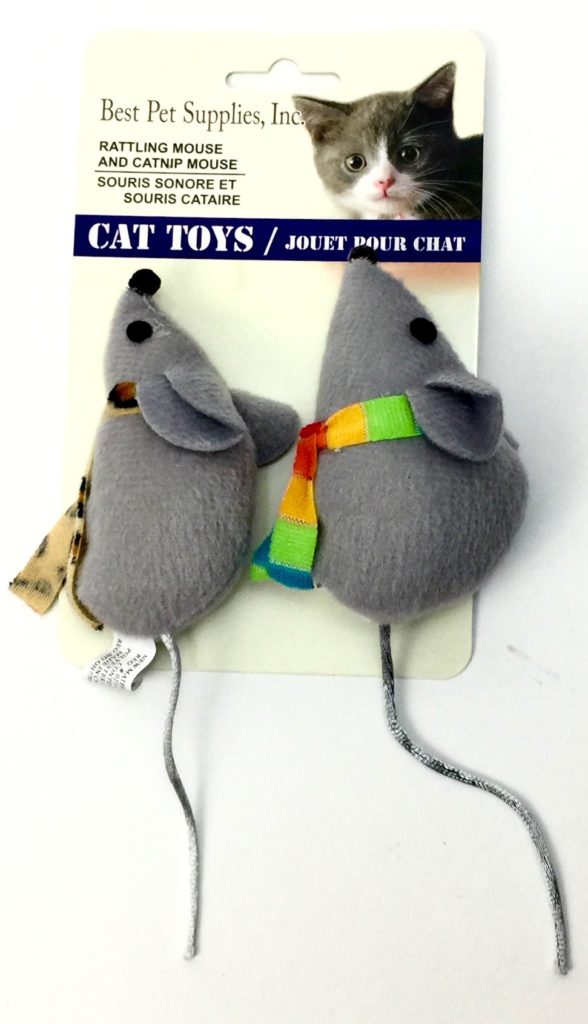 Best Pet Supplies – Rattling Mouse and Catnip Mouse Cat Toys ($2.99)
This is a two-pack of mousies for the cats to play with. Very popular around here!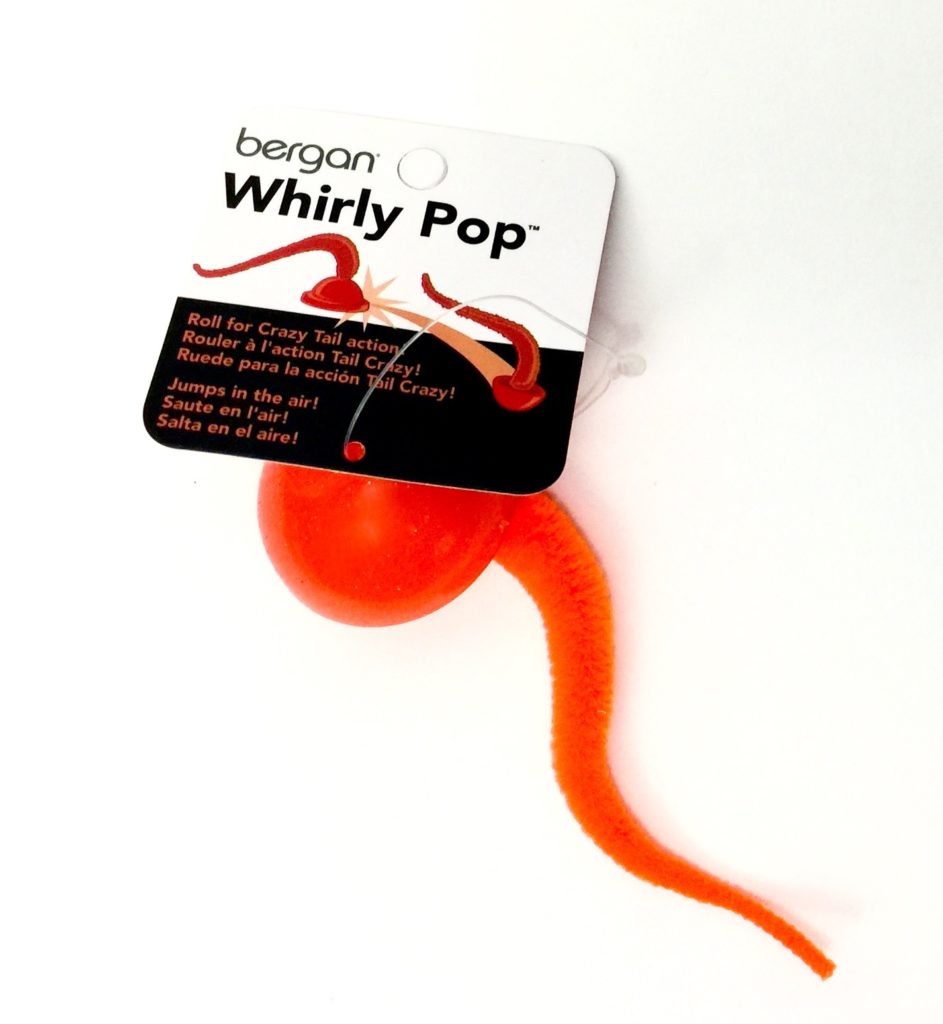 Bergan – Whirly Pop Cat Toy ($3.99)
This is a high energy cat toy that pops up and rolls around to stimulate your cat's instinct to pounce, hunt, and play. It has a life like tail and is bright orange.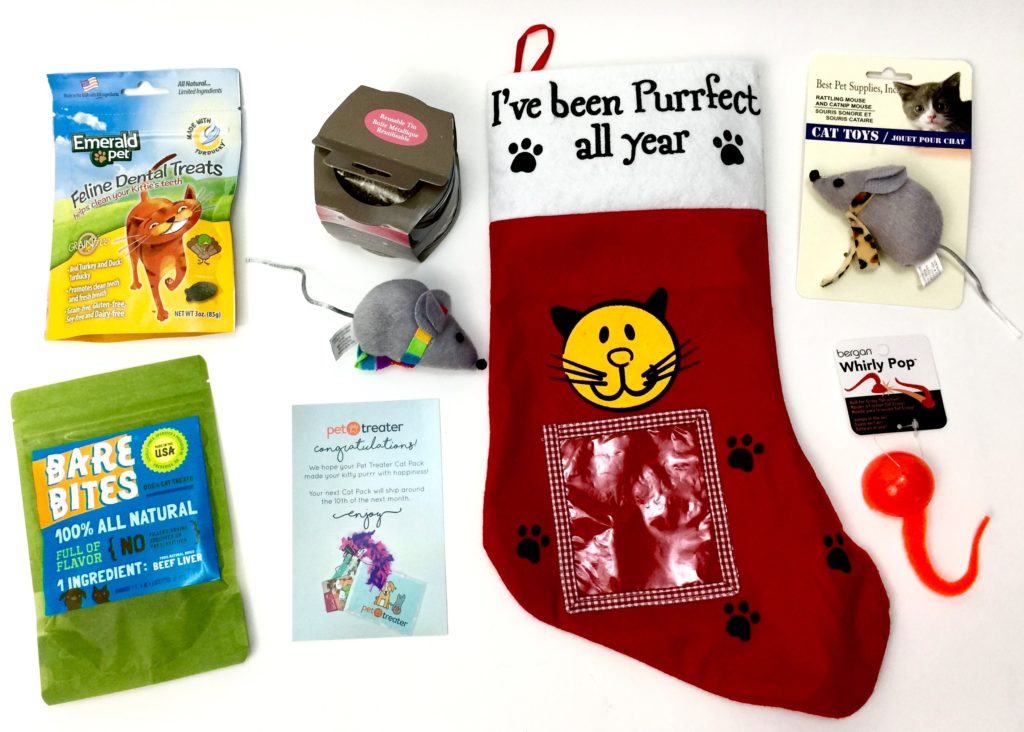 The retail value of the cat goodies in the December 2017 Pet Treater Cat Pack added up to a rough estimate of about $40, a great value for the price of the monthly subscription even if you cut the value in half! My cats have loved all of their new treats and toys, found in their stocking on Christmas morning!
For a limited time, use coupon code CATPACK50 to get half off your first month of Pet Treater's Cat Pack!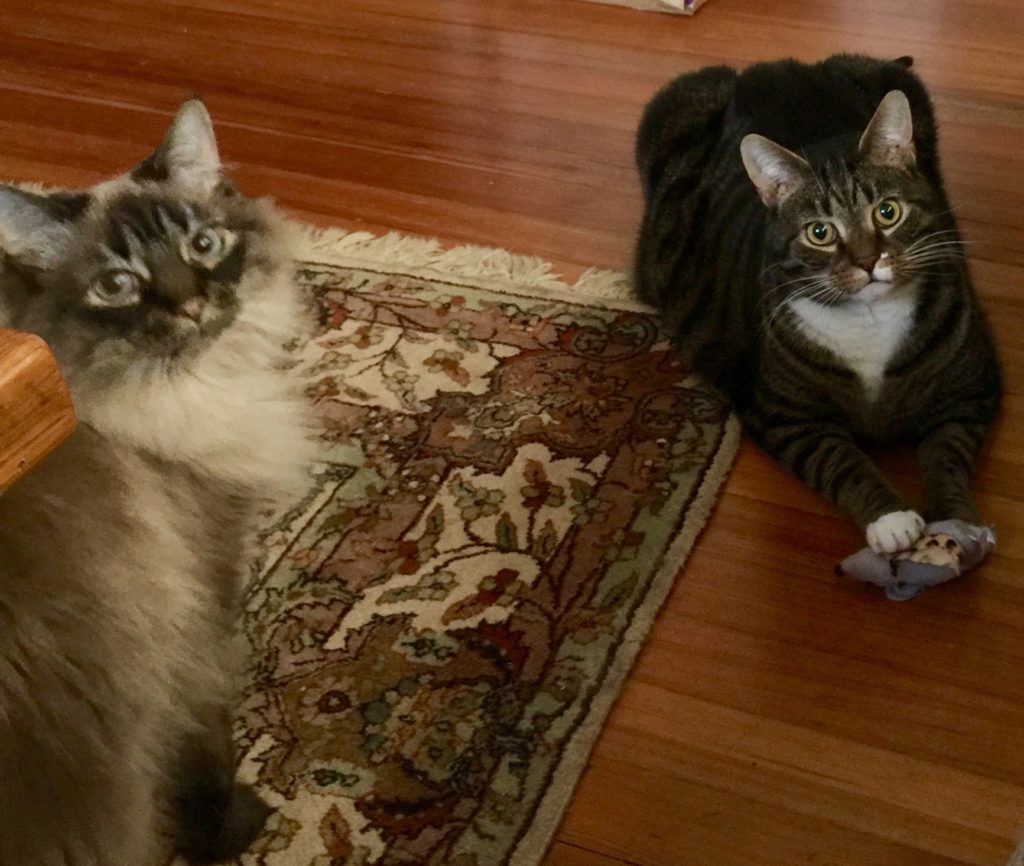 What do YOU want? Can't you see we have toys to play with??