December 2016 Mini Monthly Mystery Box of Awesome Review
The Mini Monthly Mystery Box of Awesome is a brand new iteration of the (nine-years running!) Monthly Mystery Box of Awesome from That Daily Deal. This is a completely non-traditional, FUN subscription box filled with a random assortment of items whose value is guaranteed to far exceed the cost of the subscription. Items vary GREATLY from month to month and range from useful to fun to "what the?"… The mini monthly subscription is $9.99 with free shipping.
The Homespun Chics received this box for review. This post contains affiliate links. All opinions are 100% our own.
---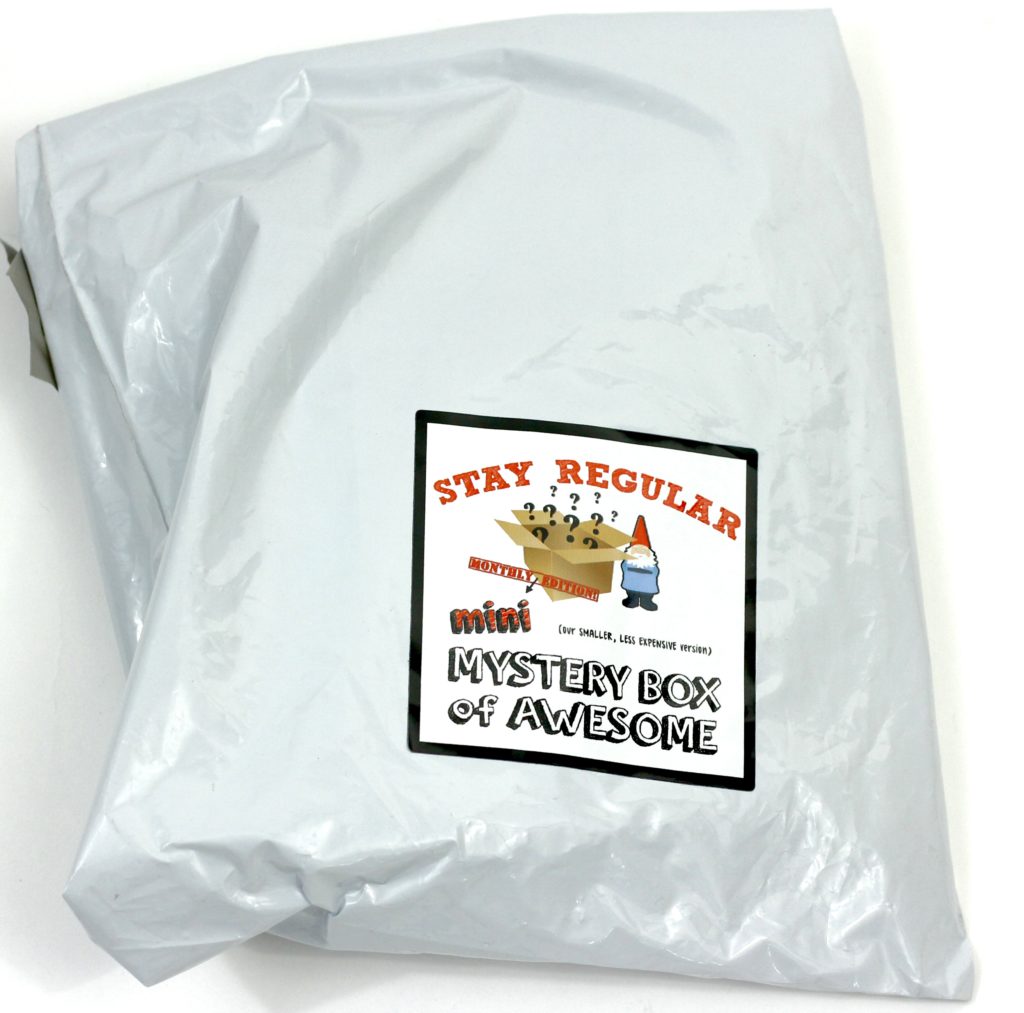 December 2016 Mini Monthly Mystery Box of Awesome
Our little bag of December goodies arrived in the beginning of January this time around. I suppose the holidays were complete madness for most companies and I can understand how shipping was a little delayed on our Boxes of Awesome. Either way, it's always nice to find a surprise on my porch after work, regardless of the date! 🙂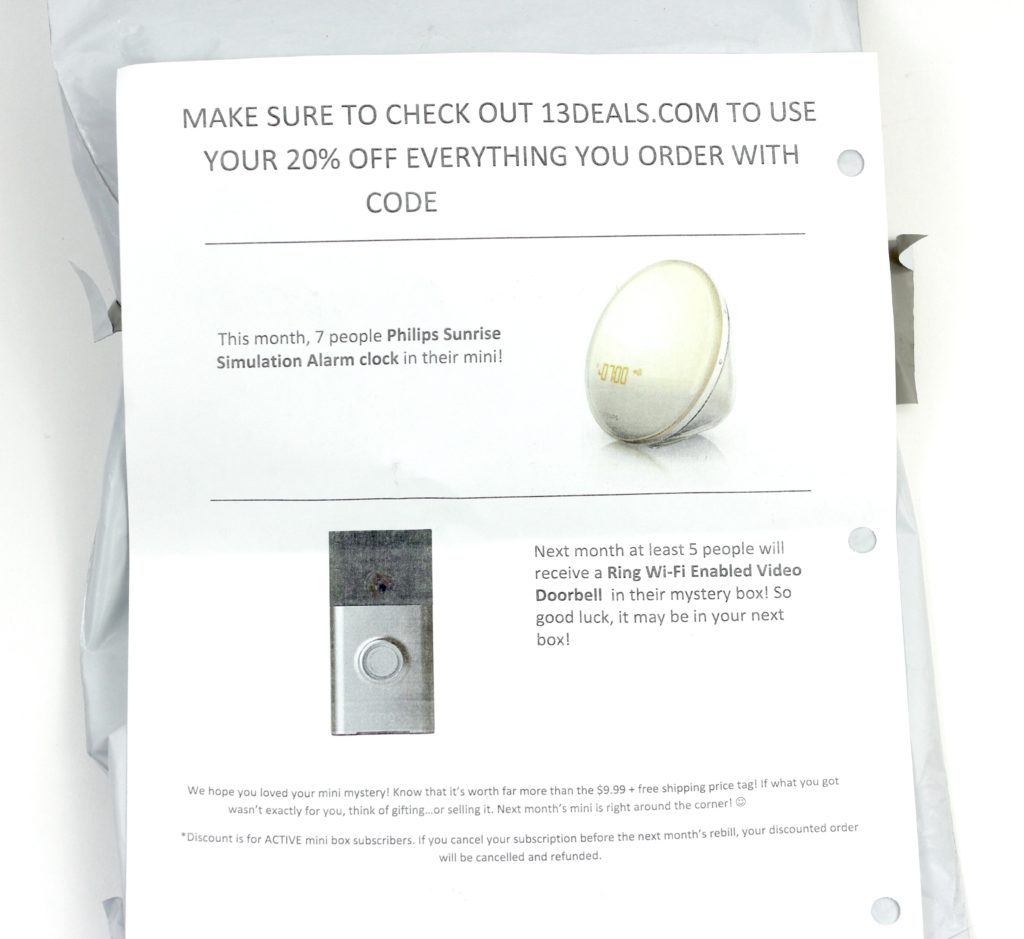 Each month, a select number of subscribers are randomly chosen to receive an extra cool item inside their Mystery Box of Awesome! (This applies to both Mini and Regular-size subscriptions.) This info sheet provided a 20% off code for 13Deals.com as well as details on the surprise item in this month's box and what's upcoming for January!
LightBowl Motion Activated Toilet Bowl Nightlight | $10.95
I kid you not, this was on my list of gift ideas for my brother, Joe. It's genius! Motion-activation is perfect for night time potty sessions. I know Jonathan hates having to turn on the bathroom light when he wakes up in the middle of the night. I'm pretty sure Little G would get a kick out of this too! (Little G is doing a great job getting potty trained!) I had every intention of putting the LightBowl in my gift corner for Joe's birthday, but now I'm thinking it will be used at our house instead.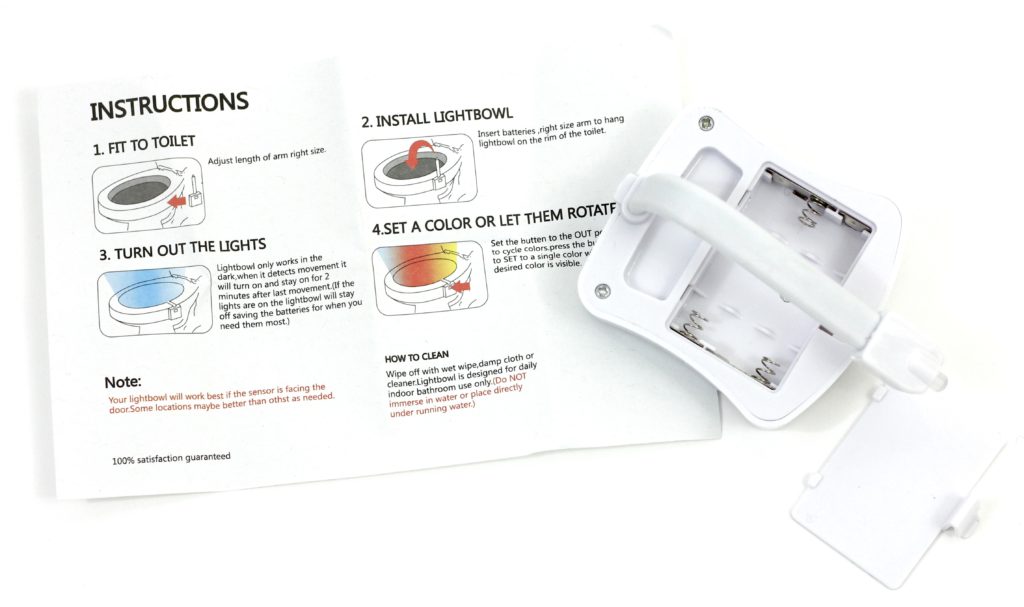 The instructions are straightforward and mostly unnecessary so long as you are using common sense. The LightBowl requires three AAA batteries to work. The arm is adjustable and will fit on virtually any toilet.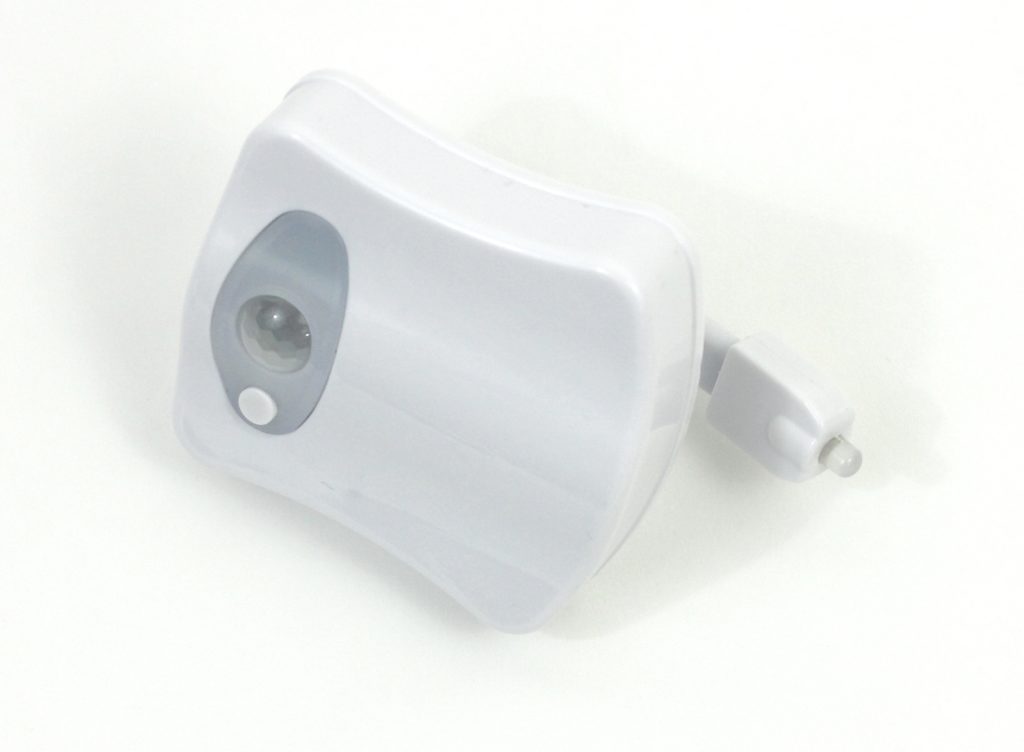 That little sphere in the top center is the motion sensor. The room has to be dark for the light to function. You can also push the white button to change the colors. Once the light is triggered, the LED will stay on for two minutes. Super cool.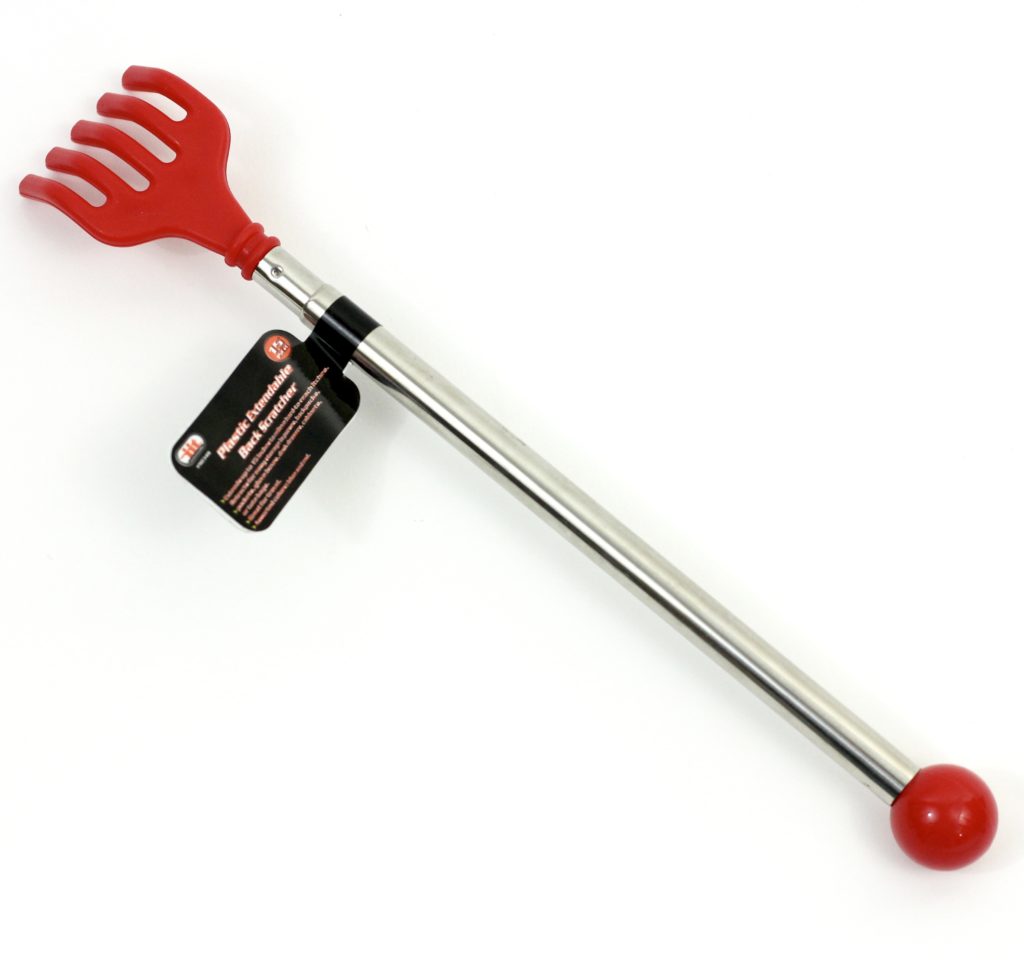 Plastic Extendable Back Scratcher (Red) | $3.87
Back scratchers are always handy, though I've never actually owned one of these. Little G is very excited to have this new tool and has been "back scratching" everything… his back, daddy's back, the dog's back, the fish tank, the carpet, the pretend lawn mower… yeah.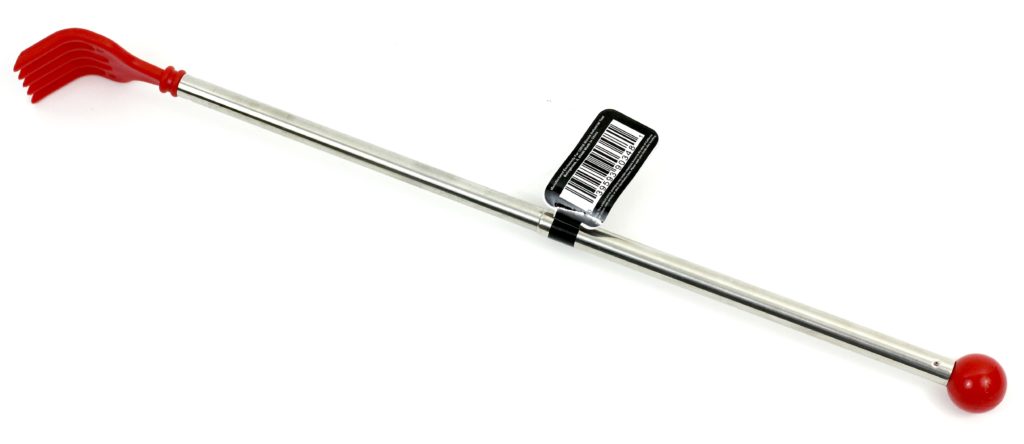 Yup, it's even extendable. Once extended, Little G can reach the top of the kitty tower to pet the cats. The back scratcher is very lightweight and quite possibly the best thing ever to entertain Little G while blogging.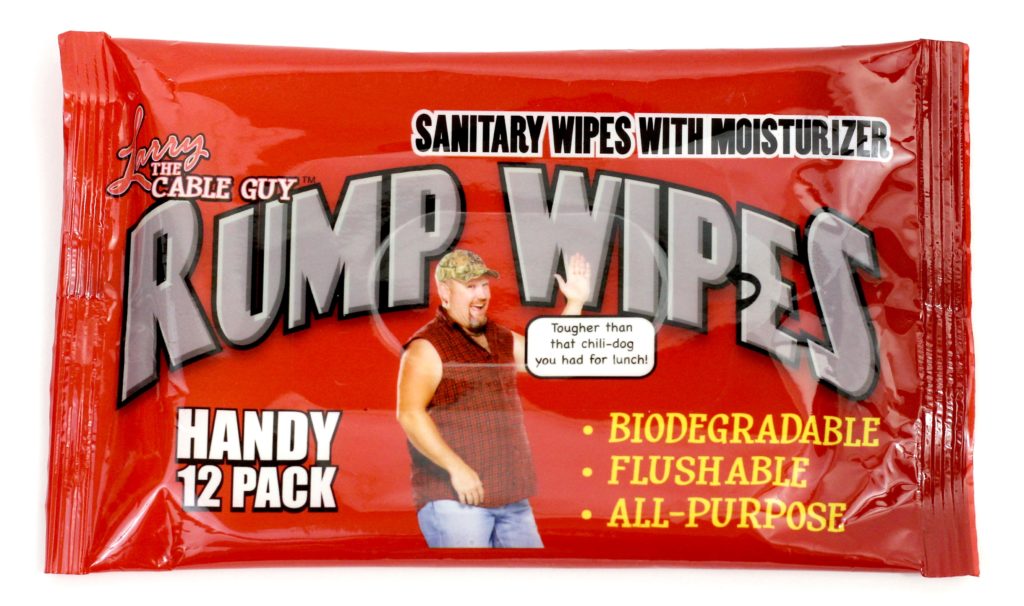 Larry the Cable Guy Rump Wipes (12 count) | $1.00?
Aaah, Larry the Cable Guy… Did you know that I attended college at the University of Nebraska? Living in Lincoln, NE was definitely an experience for me — I didn't realize that Larry the Cable Guy owned a 180-acre farm in Lincoln nor did I know that he attended every home football game he could while he was in town. Yeah, this guy is a local hero in Lincoln and is incredibly kind to his fans.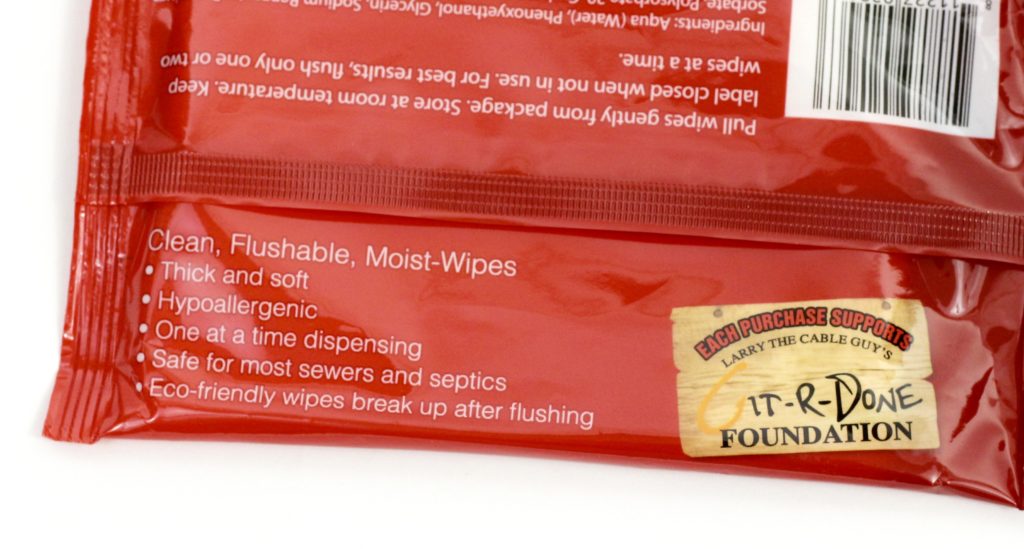 Enough about Larry, these wipes are biodegradable, flushable, and can be used for pretty much anything needing wipes (not just the hiney). This 12-count pack is perfect for traveling in a car with a toddler. I can't even count the times that I've glanced back and immediately regretted not having a wet wipe to clean Little G's mouth or hands. I swear, I have no idea how he can get so messy just sitting there… He must have a stash of sticky sweets hidden in the crevices of his carseat.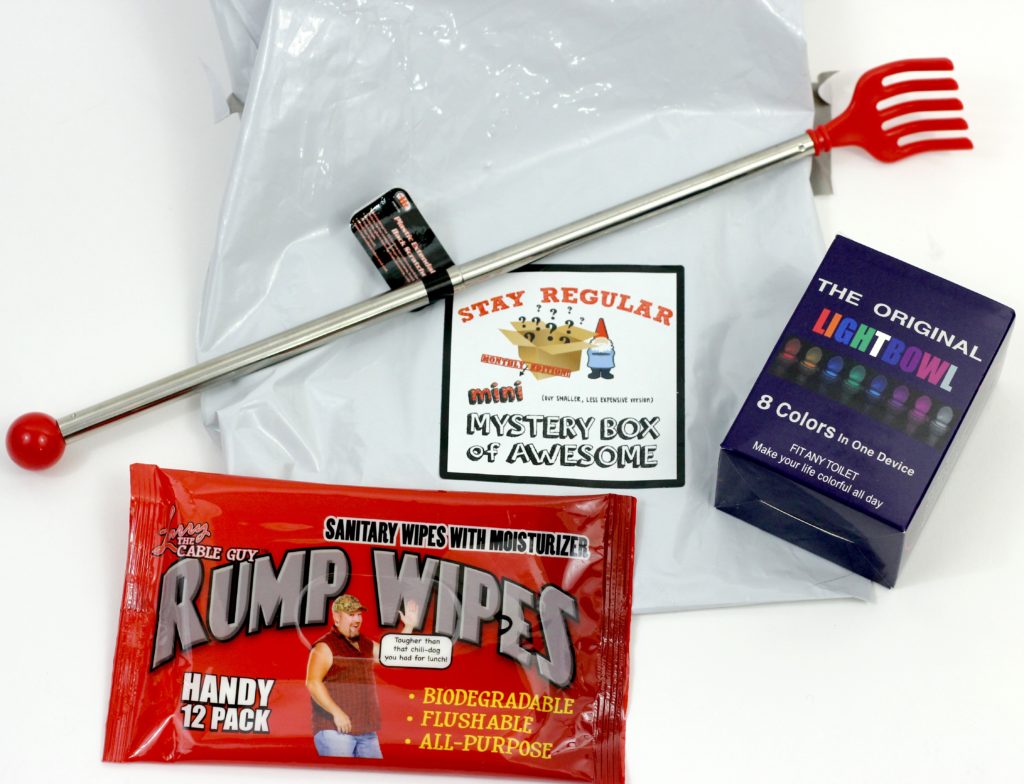 Final Thoughts
The December 2016 Mini Monthly Mystery Box of Awesome was pretty cool. It's interesting how some months are way more "me" than others. This one seemed to be geared completely toward Little G. He's still carrying around the back scratcher as I type! Jonathan decided we need to use the LightBowl for our own potty rather than gifting it to Joe. Now we just have to scrounge up some AAA batteries!
I still think this is an excellent subscription service on a budget! The value of the contents always exceeds the cost of the box ($9.99) and each month is very different from the next.
xo
Sarah