December 2016 Love With Food Review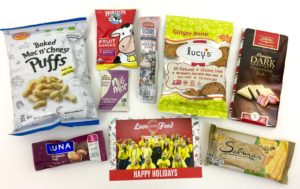 Love With Food is a monthly food subscription box that sends you a box of healthy snacks every month and donates to a food bank with every box that you purchase. The snacks they send are organic or all natural. "Snack Smart. Do Good." is the company's motto!
They have 3 levels of subscription boxes to choose from and you can cancel any time:
Tasting Box – $7.99 with 8+ snacks
Deluxe Box – $16.50 with 16-20 snacks
Gluten-Free Box – $19.99 with 10-12 celiac-safe and mostly dairy-free snacks
The Homespun Chics paid for this subscription box. All opinions are 100% our own. This post contains affiliate links.
---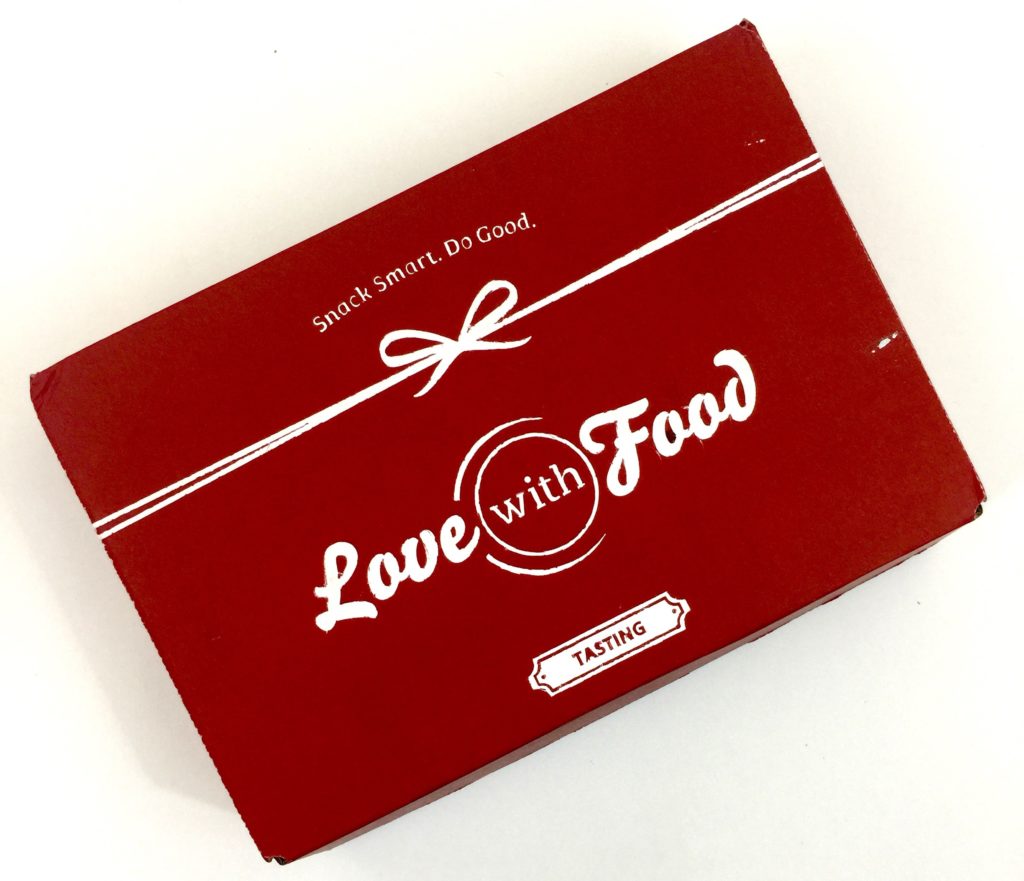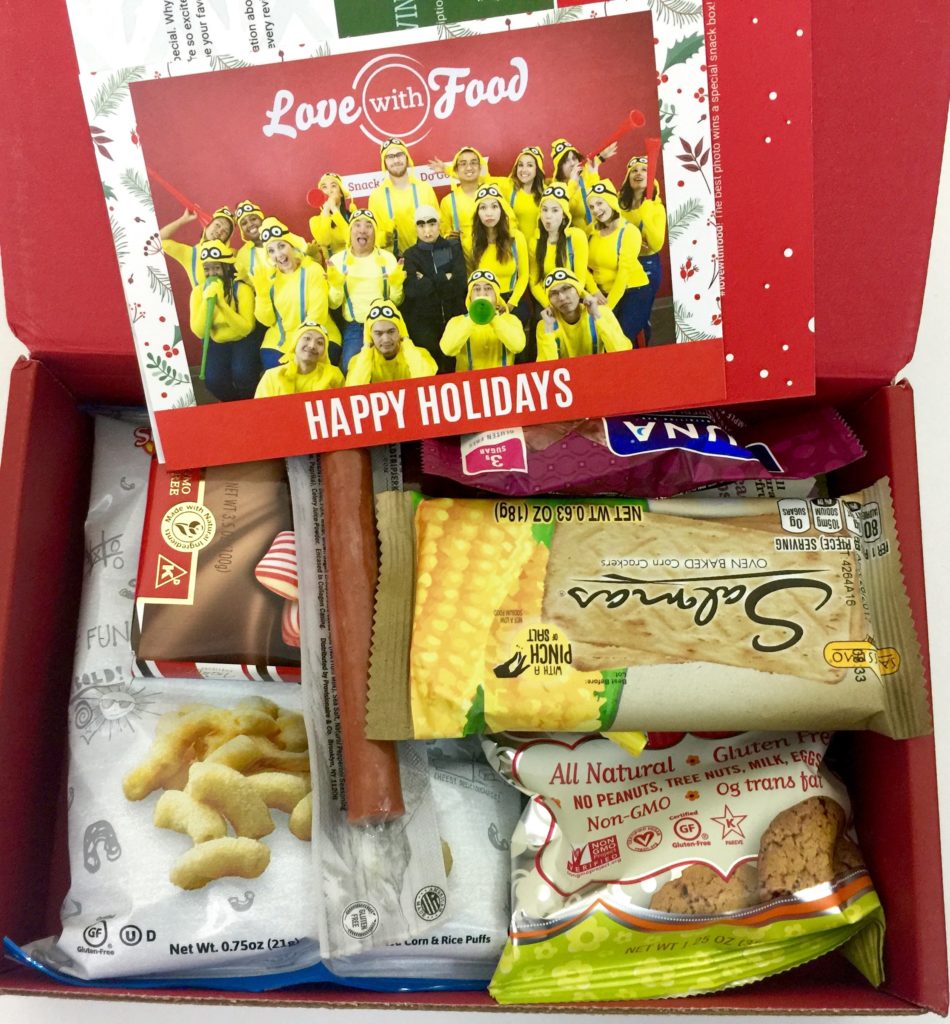 First peek! Lots of holiday snacks to try!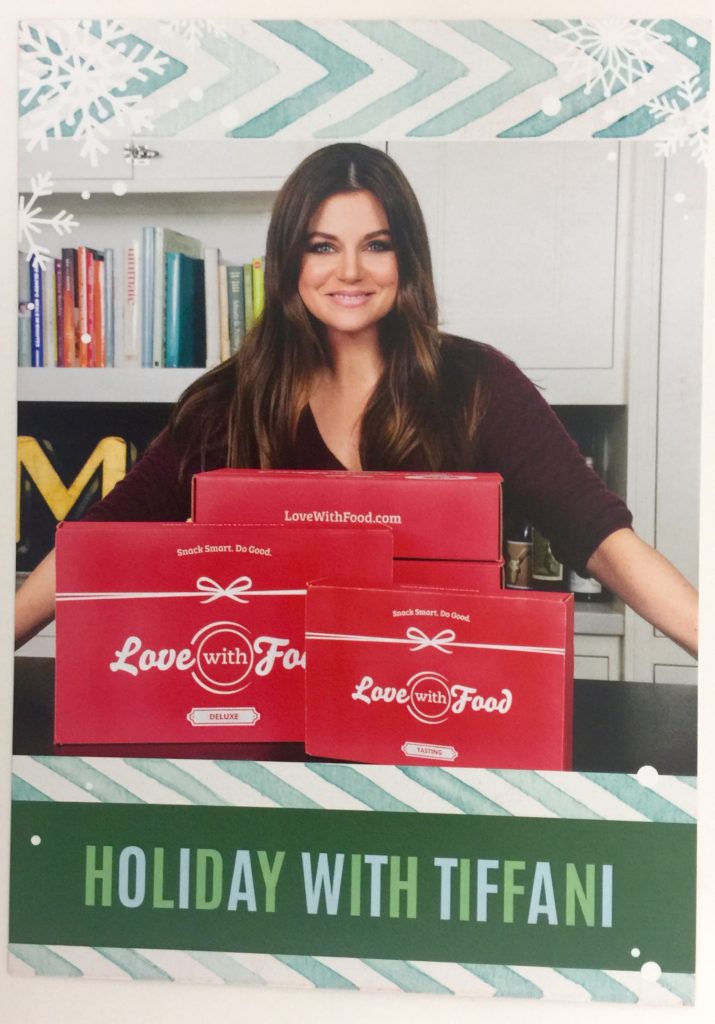 This review is for the December 2016 Love with Food "Holiday With Tiffani" Tasting Box. It was a great box of goodies curated by Tiffani Thiessen. No product information sheet was included, but Love with Food had each item on their website and helpfully included the web address. That really does seem to be a more economical solution than sending a printed out card or sheet in each box.  The information is easy to access and is available to those who are interested in reading it.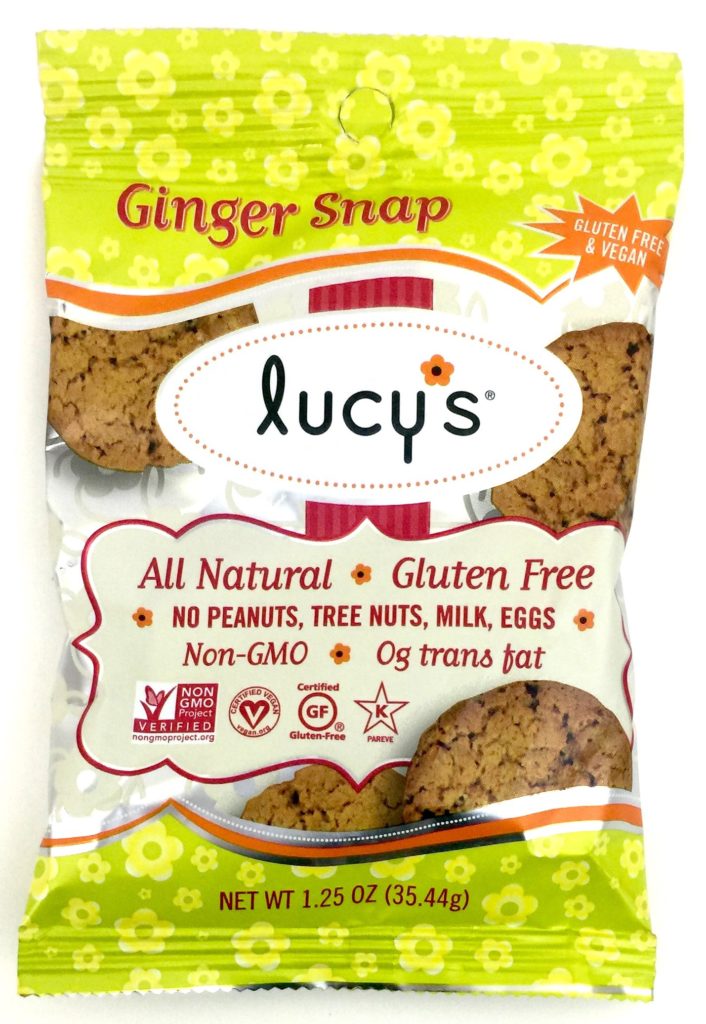 Lucy's – Ginger Snaps 1.25 oz ($1.73)
12 cookies, all natural and gluten-free. Not overly sweet and great with a glass of milk!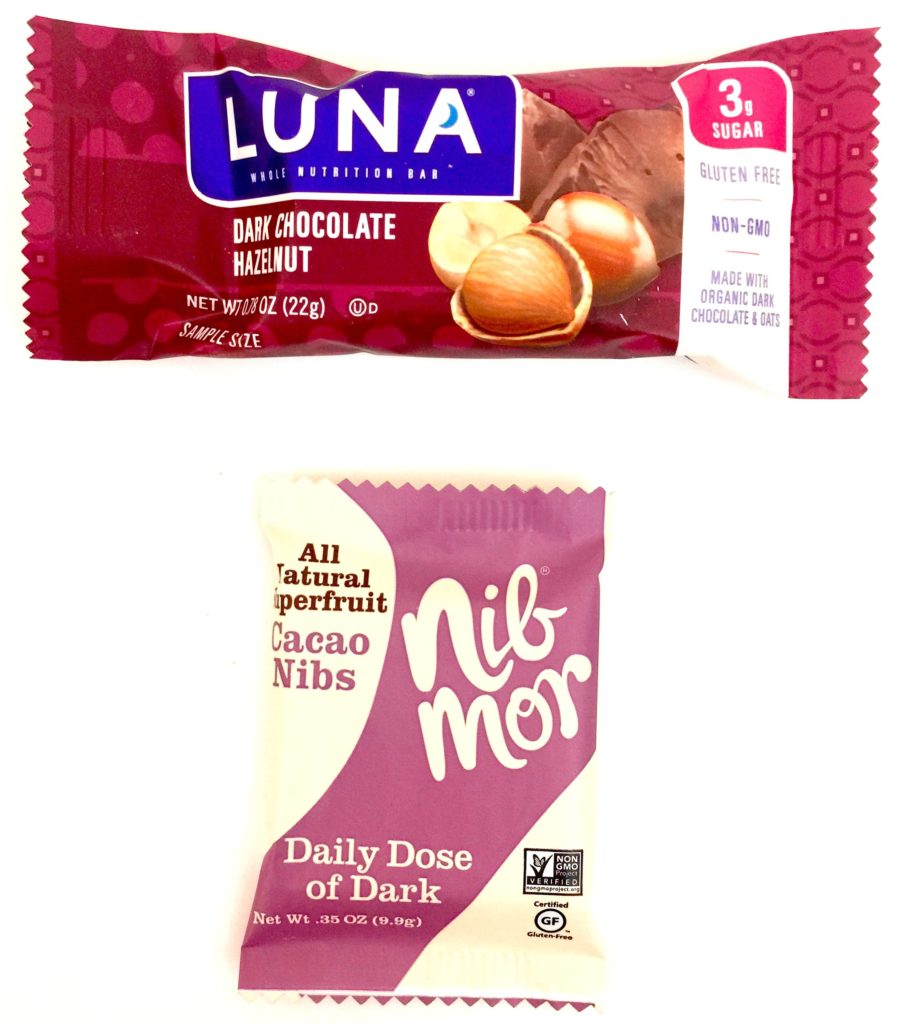 Luna – Whole Nutrition Bar .78 oz ($1.76)
Dark Chocolate Hazelnut flavor, gluten-free and made with organic chocolate and oats.
Nib Mor – All Natural Superfruit Cacao Nibs .35 oz ($.50)
Daily Dose of Dark Chocolate. This is health food – no guilt involved!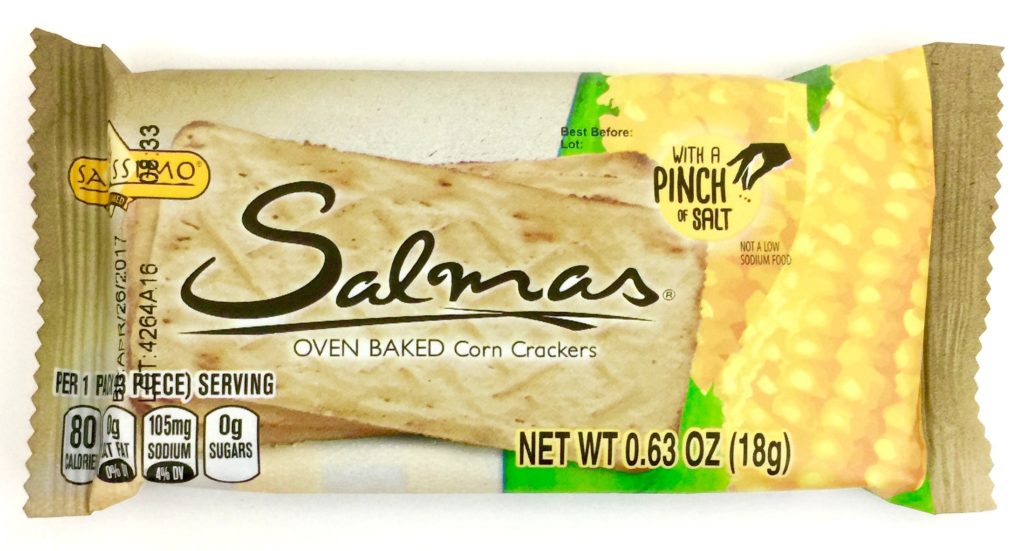 Sanissimo – Salmas Oven Baked Corn Crackers .63 oz ($.45)
These are gluten-free, natural, 100% Mexican corn crackers.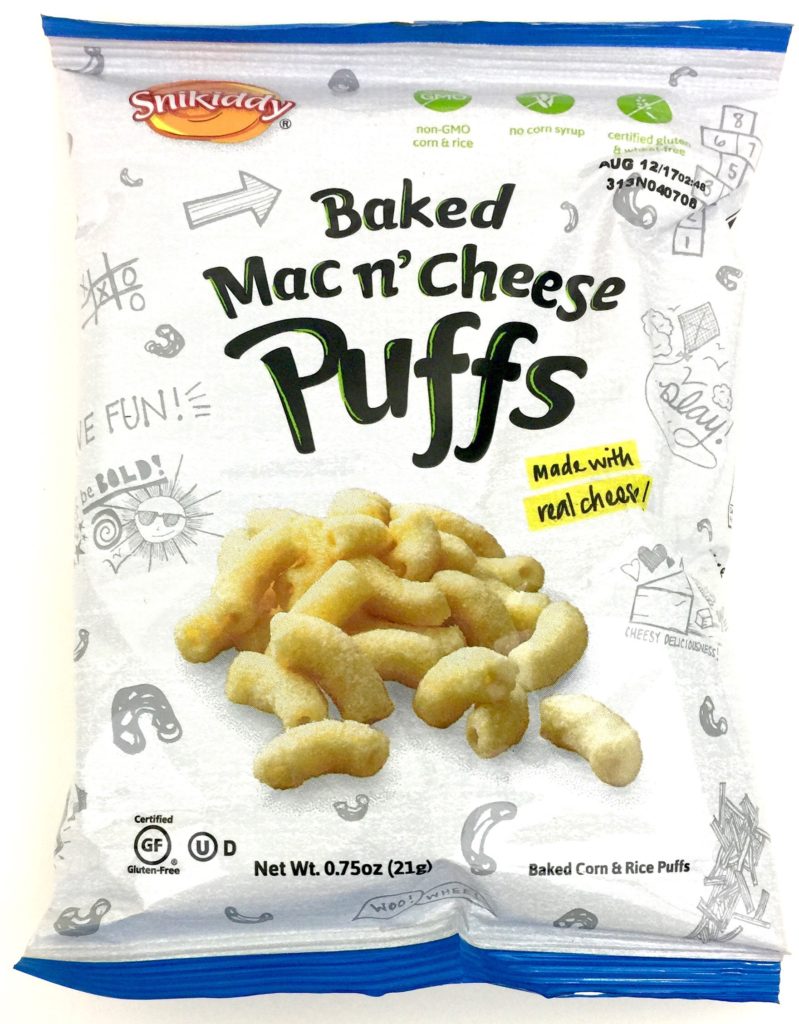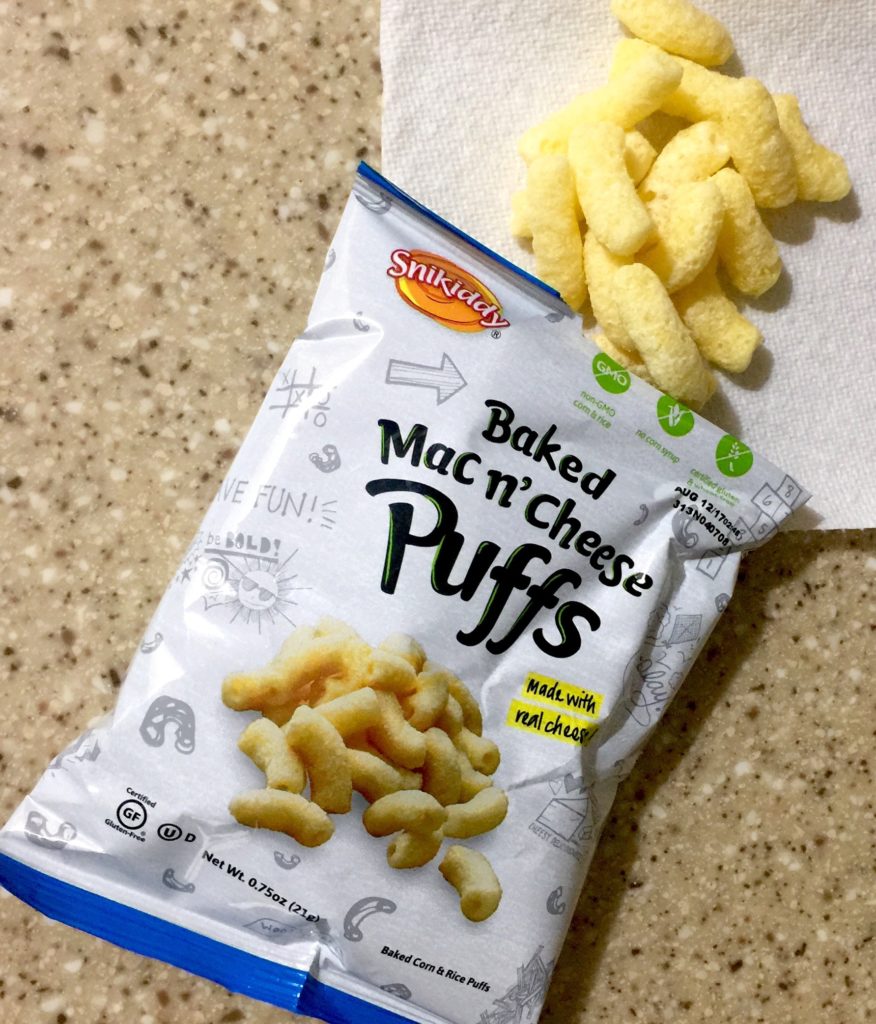 Snikiddy – Baked Mac n' Cheese Puffs .75 oz ($1.50)
Gluten-free, all natural potato and corn snacks, made in the USA. And they are really delicious!!

Field Trip – Beef & Pork Stick .5 oz ($1.38)
Another gluten-free snack! This is a pepperoni seasoned meat stick made from grass-fed beef and vegetarian-fed pork. All premium ingredients and hormone-free. That's about as healthy as a meat stick can be and it is really good!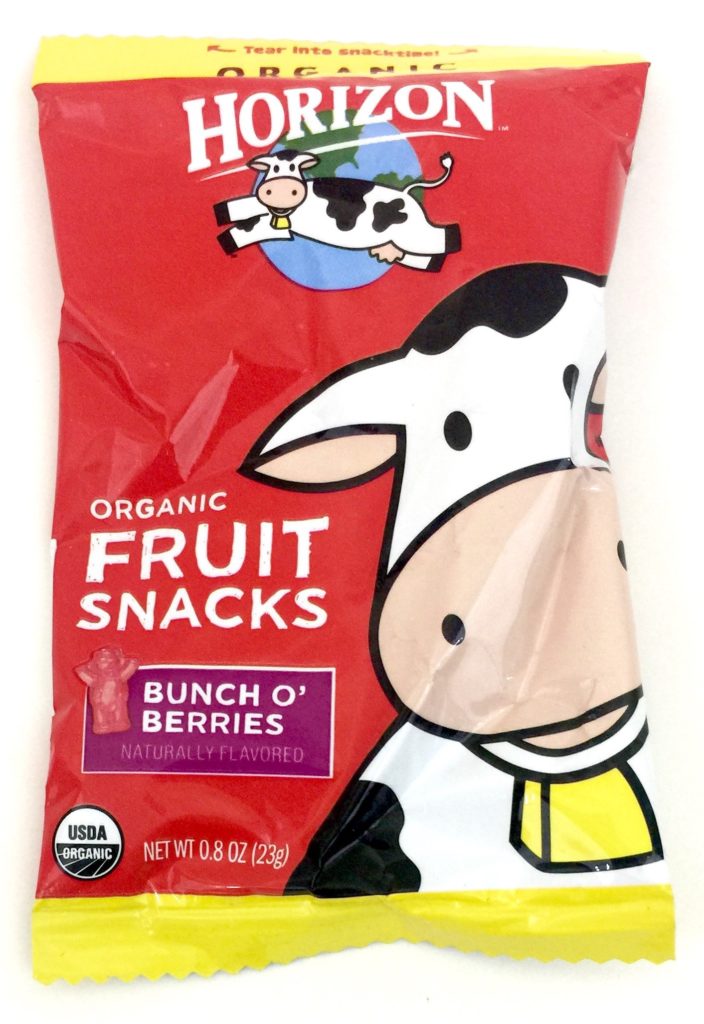 Horizon – Organic Fruit Snacks .8 oz ($.83)
My grandson loves these! Organic fruit snacks in Bunch O' Berries flavors!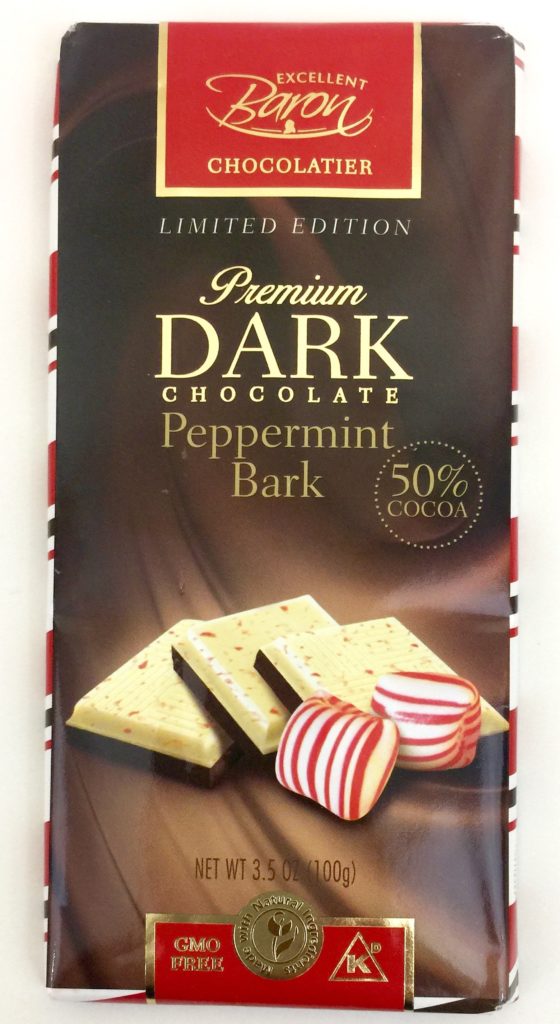 Baron Chocolatier – Dark Chocolate Peppermint Bark 3.5 oz ($9)
This is a limited edition, 50% cocoa, GMO-free chocolate bar that is rich, creamy, and smooth.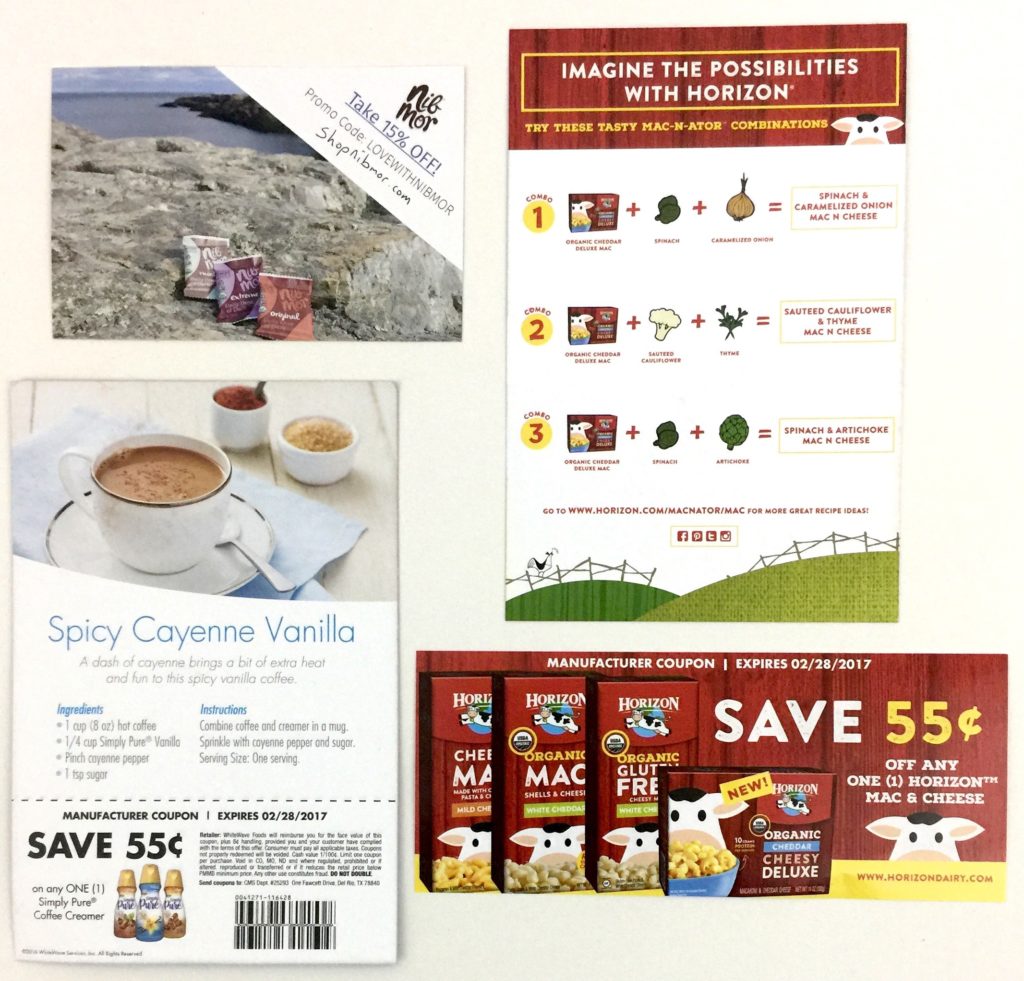 Love with Food included some great coupons and recipe suggestions.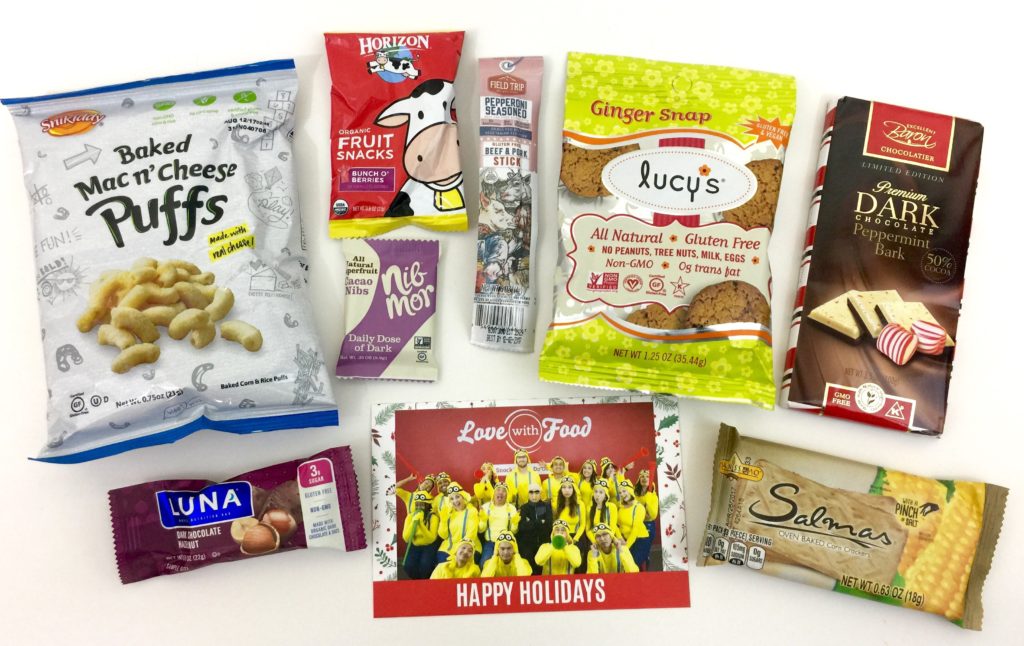 The retail value of the snacks in the December 2016 Love with Food box came to $17.15. The Baron Chocolatier bar was the most expensive and only full-size item included but all of the snacking choices were as healthy as a snack can be and almost everything was gluten-free. I'm looking forward to the January box!