December 2016 Degustabox Review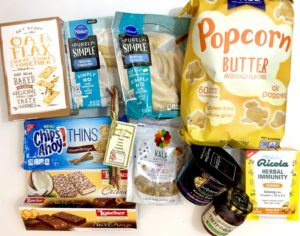 Degustabox is a food subscription box that began mid 2016 and sends you 10 to 15 full-size surprise products each month at a price less than you would pay at the store for the items. The monthly cost is $19.99 with free shipping, charged on the 19th of each month.
There is no commitment and you can cancel the next month if you notify Degustabox before the 15th of the month.
The Homespun Chics paid for this subscription box. All opinions are 100% our own. This post contains affiliate links.
---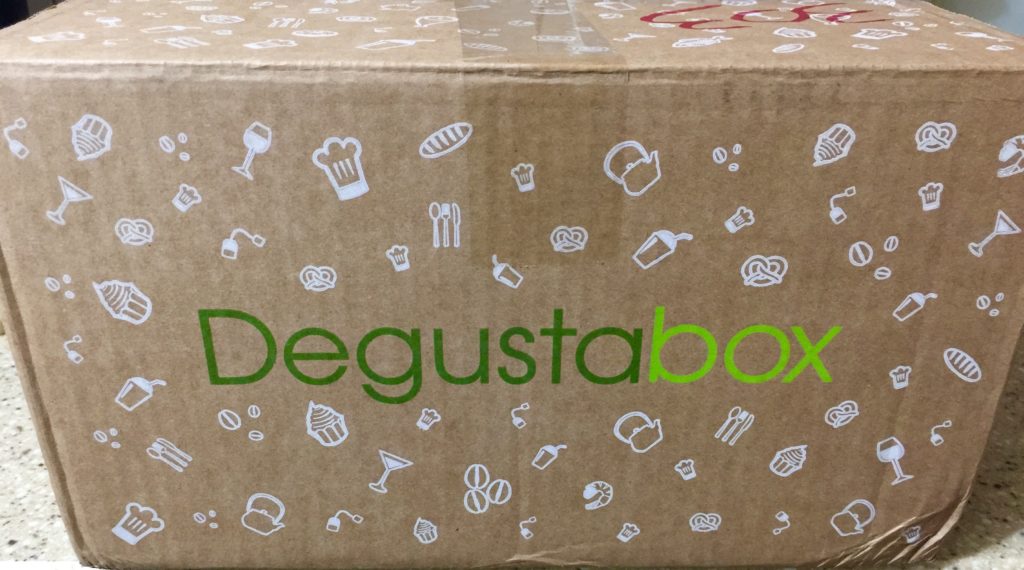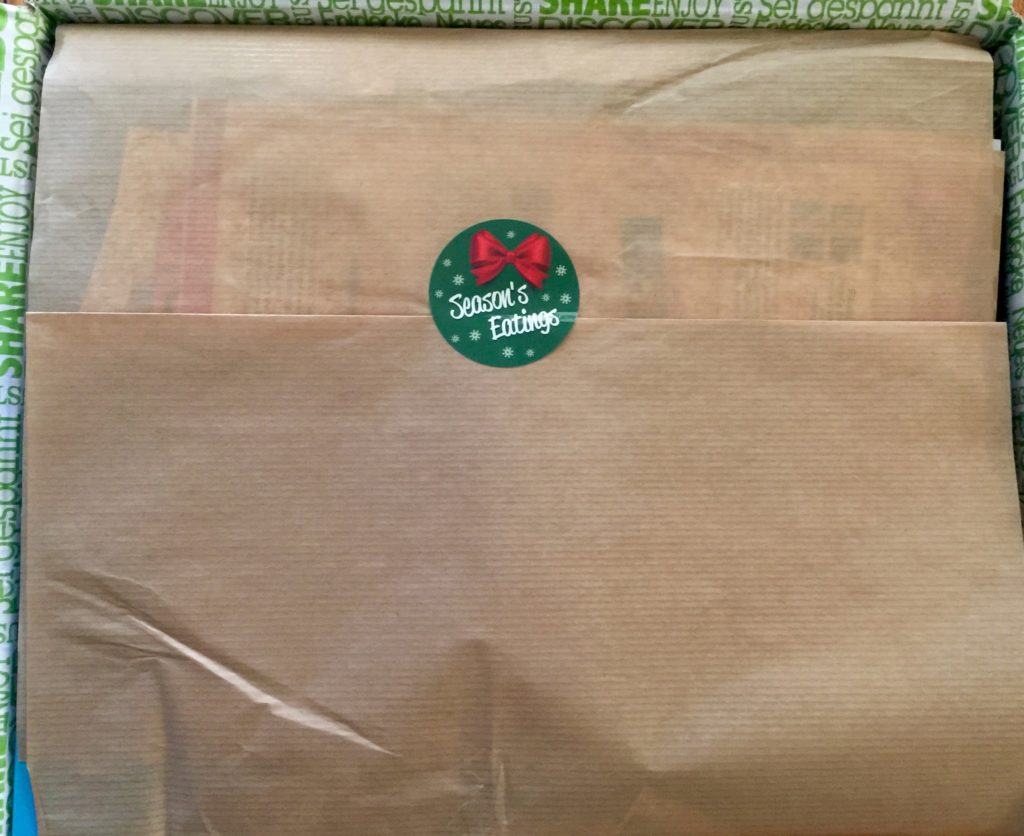 Such a yummy surprise waiting for us underneath the brown paper!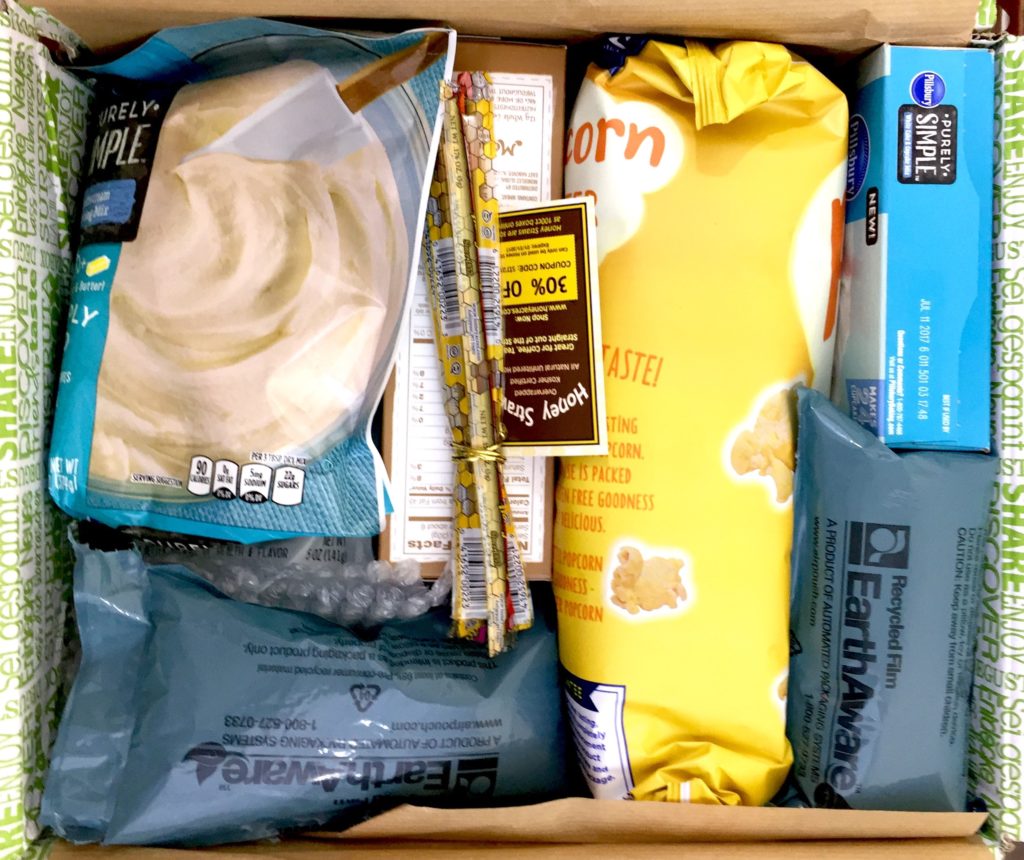 Everything in the December 2016 Degustabox was well padded and nothing was broken or crushed. Look at all that food!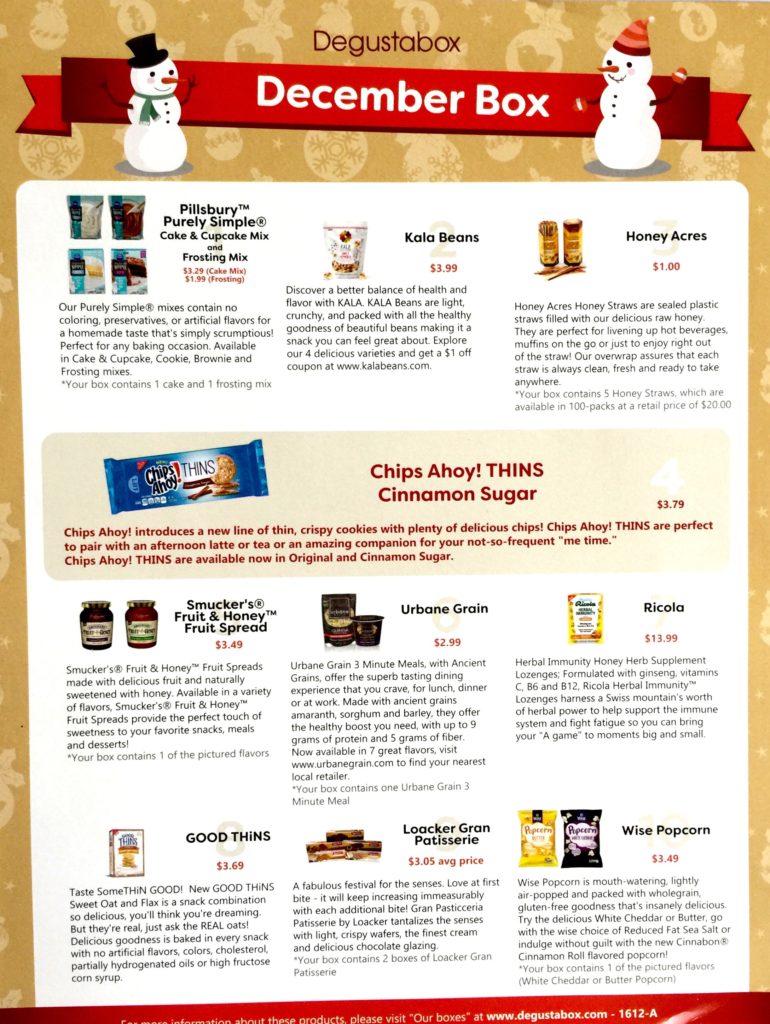 I love the full page glossy information sheet that gives you photos, prices, and descriptions of each product curated for the box. This box had 11 food items.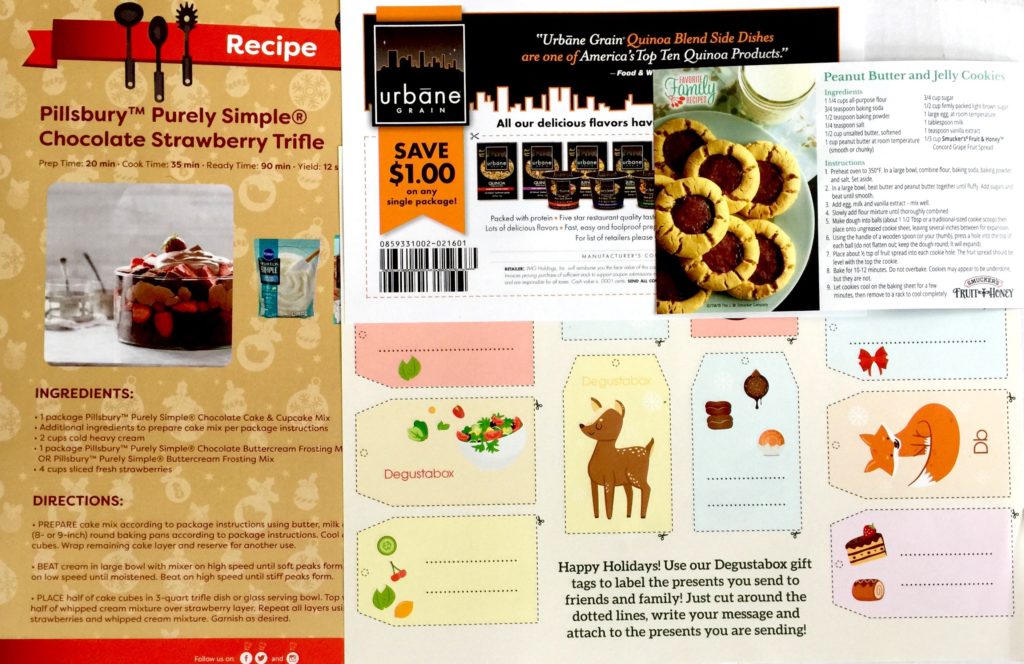 We also received a couple of recipes, a coupon for more Urbane Grains, and very cute Degustabox gift tags to cut out.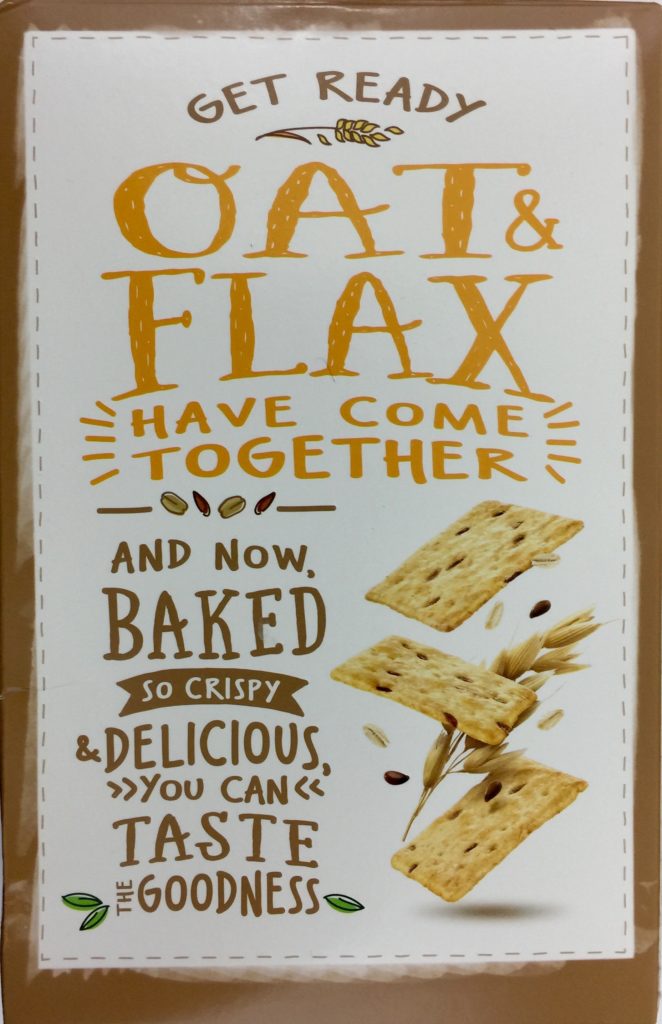 Nabisco – Good Thins – Sweet Oat and Flax Baked Crackers 6.5 oz ($3.69)
This is a box of oat and wheat snack crackers that you don't have to feel guilty about enjoying. Made with whole grain oat flour and no artificial colors or flavors, no cholesterol, no partially hydrogenated oils and no high fructose corn syrup. You have no idea how much time I spend at the store checking labels to keep those things out of my diet – finally the large food manufacturers have the idea!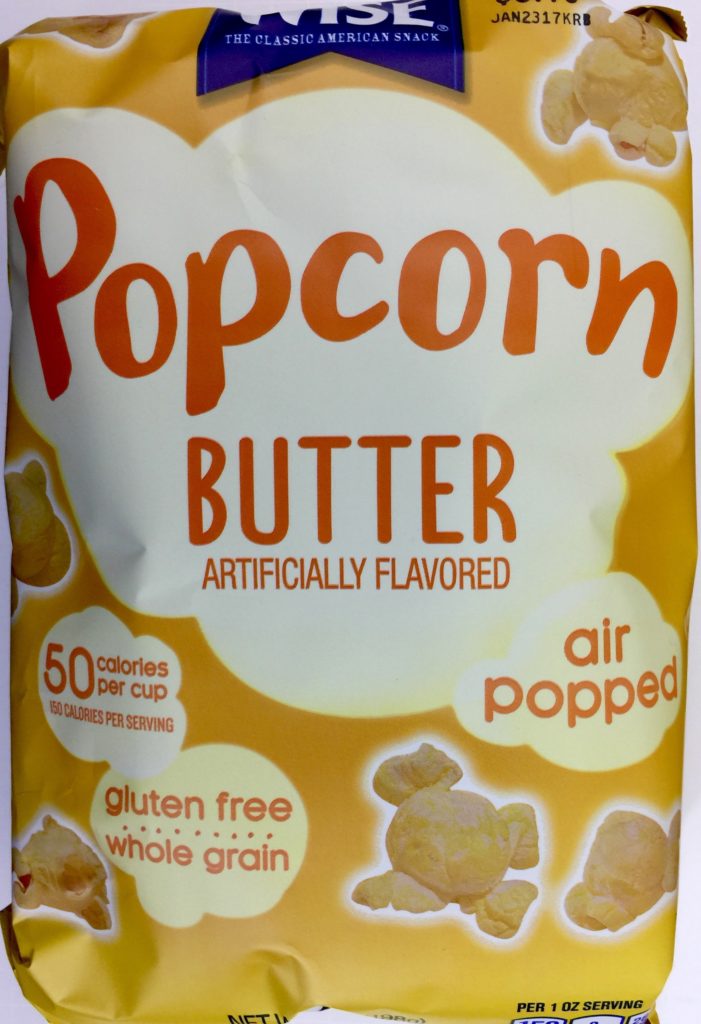 Wise Popcorn – Butter Popcorn 7 oz ($3.49)
This bag of popcorn is air popped, whole grain, and gluten free. Not quite as wholesome as the crackers due to the oils used to make the buttery taste, but I'll suffer through somehow… Once the bag gets opened it is GONE!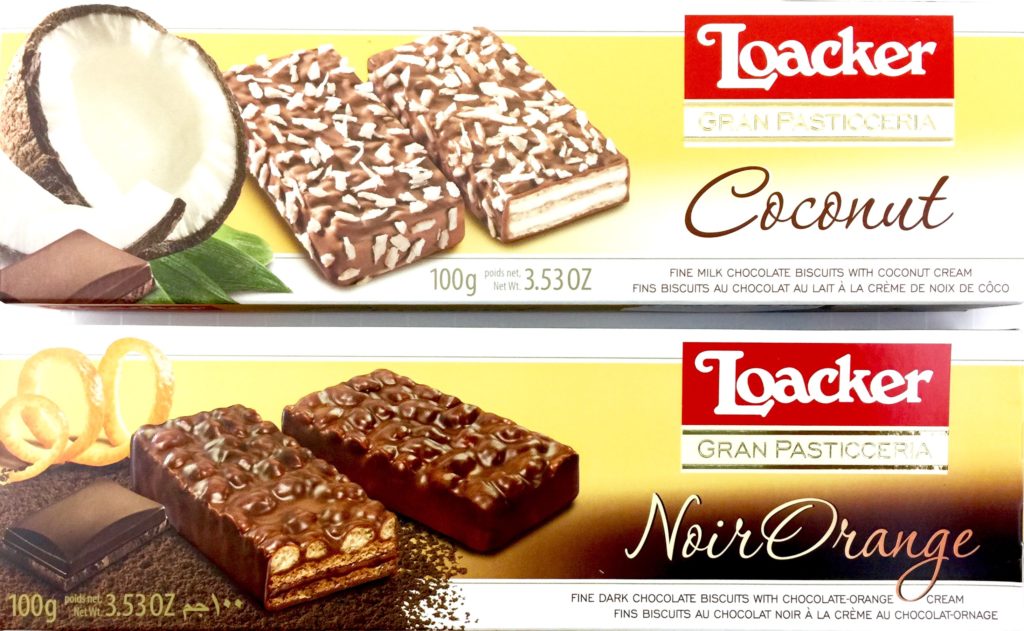 Loacker Gran Pasticceria – Cookies 2 boxes 3.53 oz each ($3.05 each)
These are 2 different boxes of Italian wafer cookies – 1 box of Noir Orange and 1 box of Coconut. The Noir Orange has dark chocolate with chocolate orange cream and the Coconut has milk chocolate with coconut cream. Be still my heart!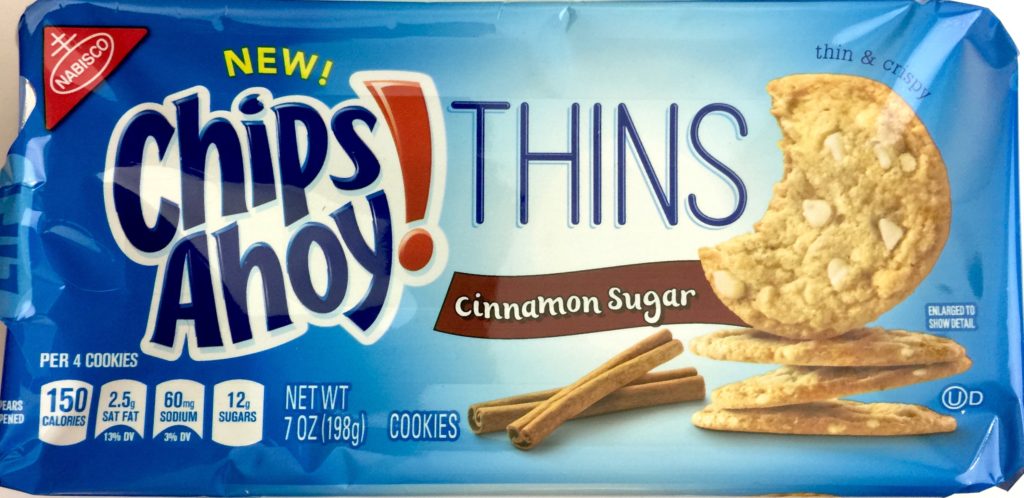 Nabisco – Chips Ahoy Thins in Cinnamon Sugar 7 oz ($3.79)
This is a new line of thin, crispy cookies from Chips Ahoy, great to enjoy with your afternoon tea or just to nibble. They come in original and in the cinnamon sugar variety that we received.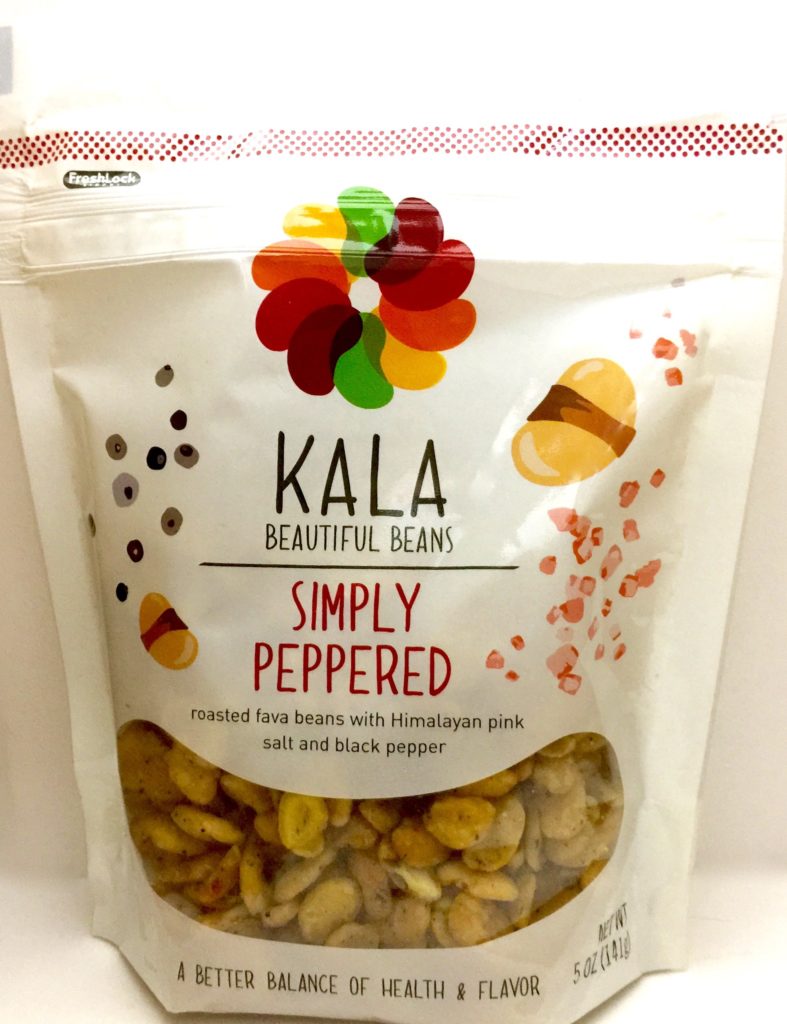 Kala – Beautiful Beans in Simply Peppered 5 oz ($3.99)
This is a bag of roasted fava beans with Himalayan pink salt and black pepper. They are mainly beans with sunflower oil and a few spices, so extremely healthy.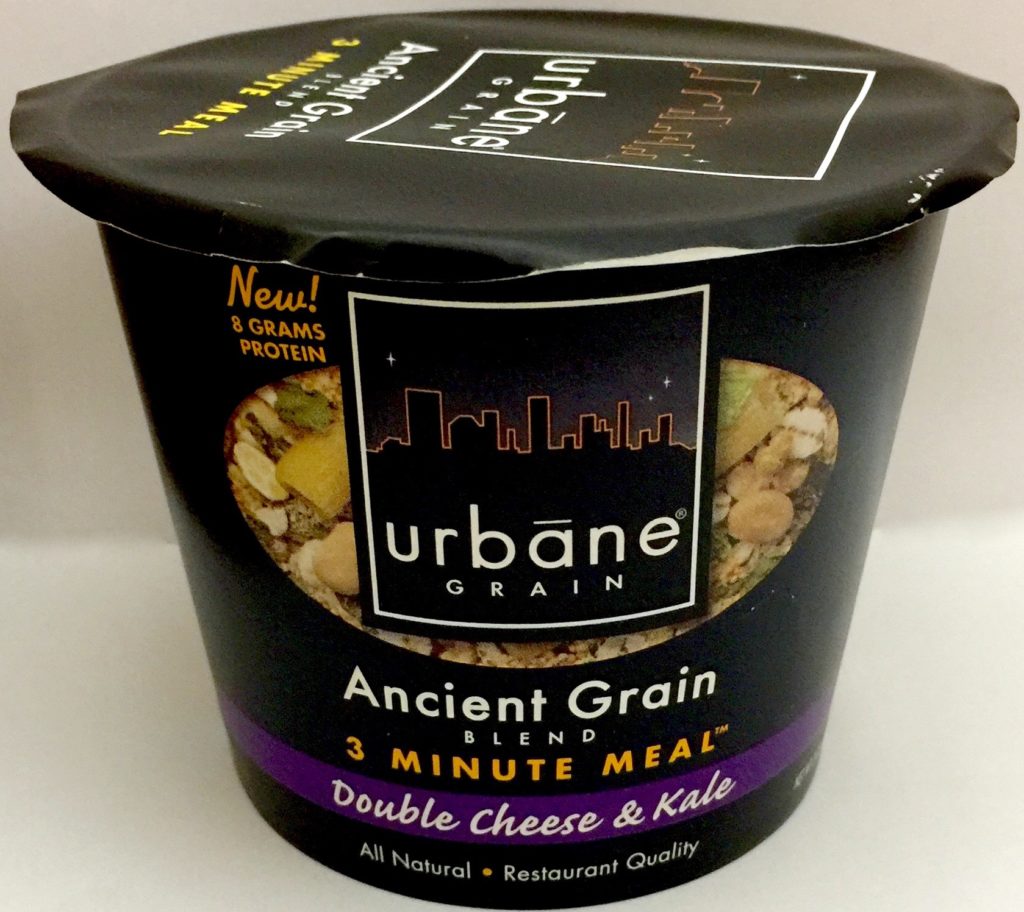 Urbane Grain – 3 Minute Meal with Ancient Grains in Double Cheese & Kale 2 oz ($2.99)
This is a fast and healthy microwave meal that is much better for you than ramen! It is made with amaranth, sorghum, and barley plus cheeses, kale and spinach. You add water and microwave it for any meal or snack and you don't have to feel guilty, just not hungry any more! Plus this comes in 7 different flavors!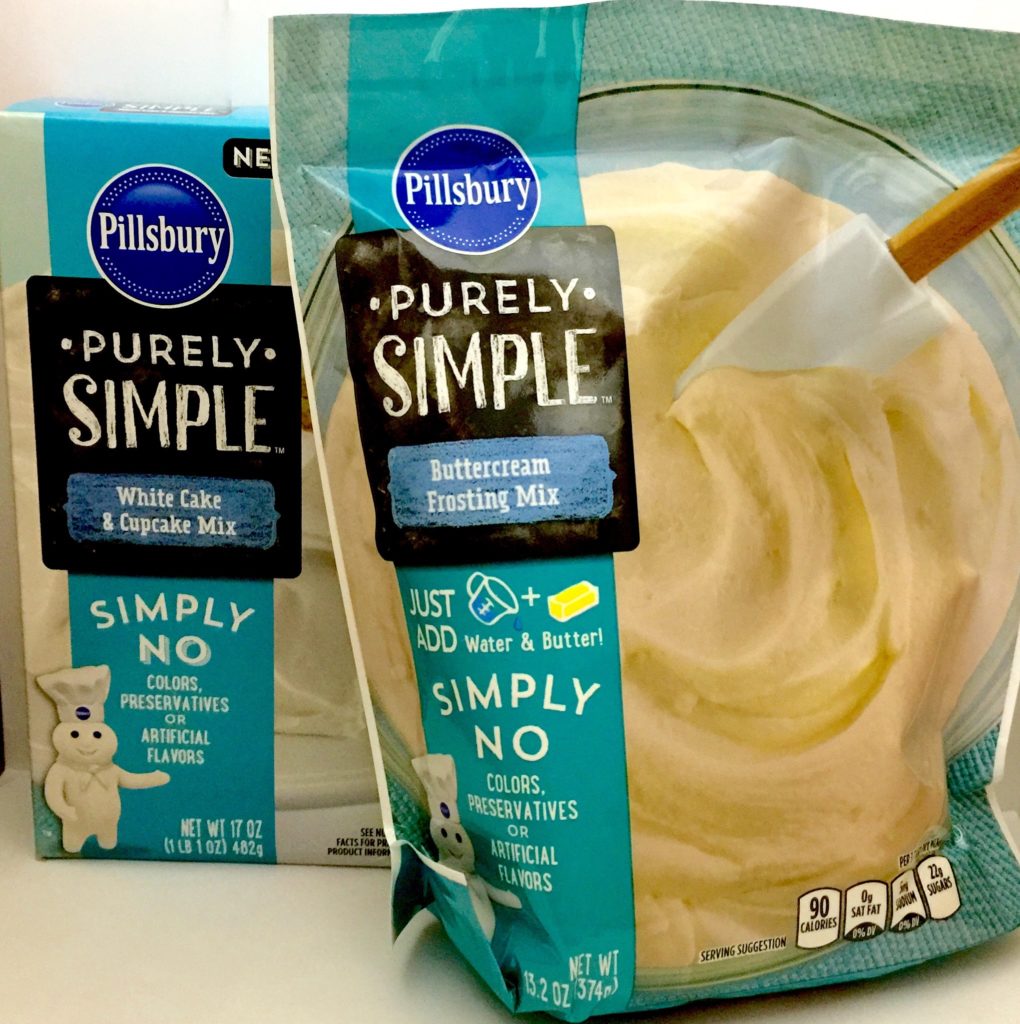 Pillsbury Purely Simple – Cake and Cupcake Mix 17 oz and Frosting Mix 13.2 oz ($3.29 for the cake mix & $1.99 for the frosting)
These new, updated cake and frosting mixes have no coloring, preservatives, or artificial flavors. I received white cake mix and buttercream frosting mix and can't wait to try them out! I know a lot of people only bake their cakes from scratch, but with these mixes you can skip all the work when you are busy and still have dessert!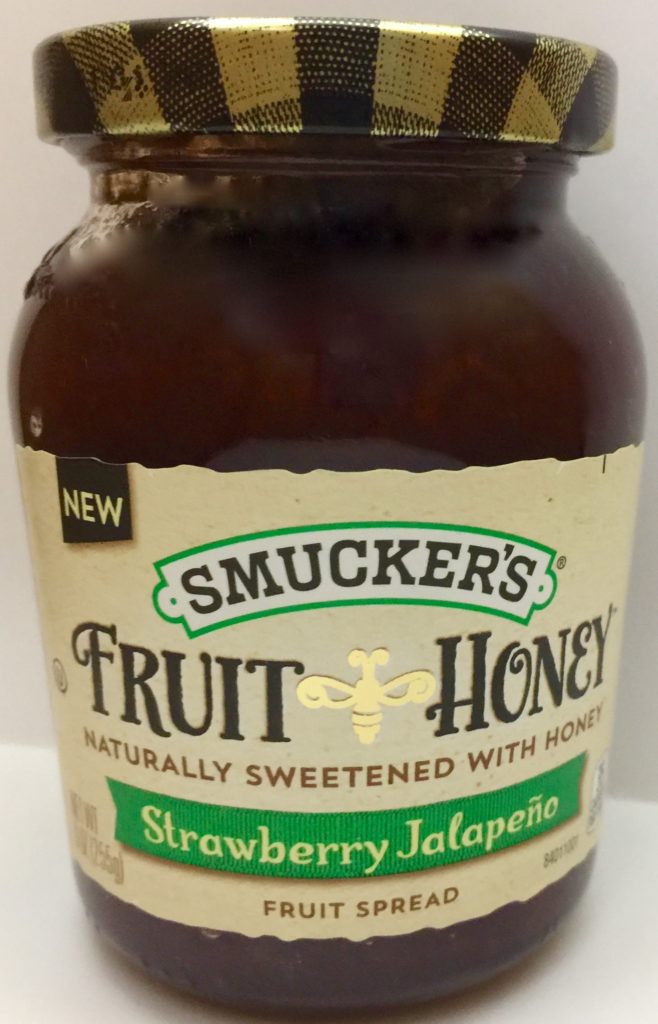 Smucker's – Fruit & Honey Fruit Spread 9 oz ($3.49)
This is a fruit spread that is sweetened with honey instead of high fructose corn syrup. The flavor we received is Strawberry Jalapeno and I know we will LOVE it! Plus it has only 35 calories per teaspoon.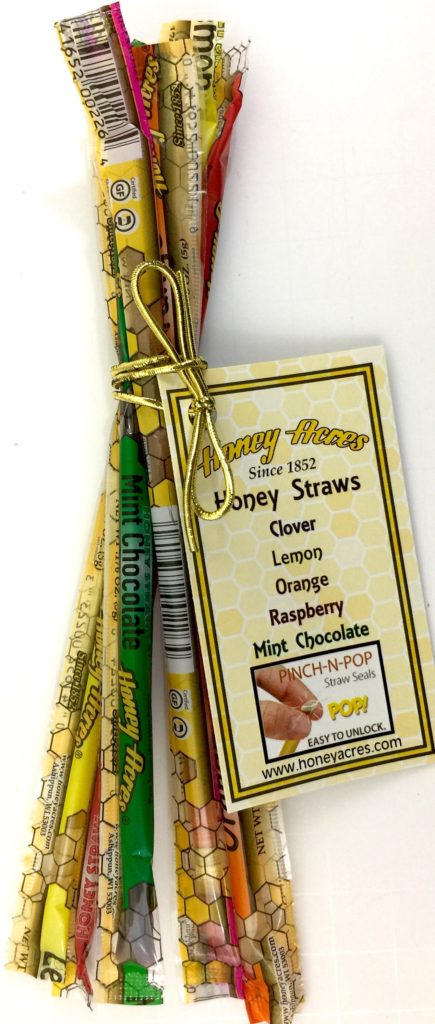 Honey Acres – 5 Honey Straws  ($1)
These are sealed plastic straws filled with honey, perfect to sweeten your tea. I had no idea that they came in different flavors, but we received one each of clover, lemon, orange, raspberry, and mint chocolate. The straws have a pinch-n-pop seal that makes them easy to unlock so you can squeeze the honey easily into your hot beverage – or into your mouth.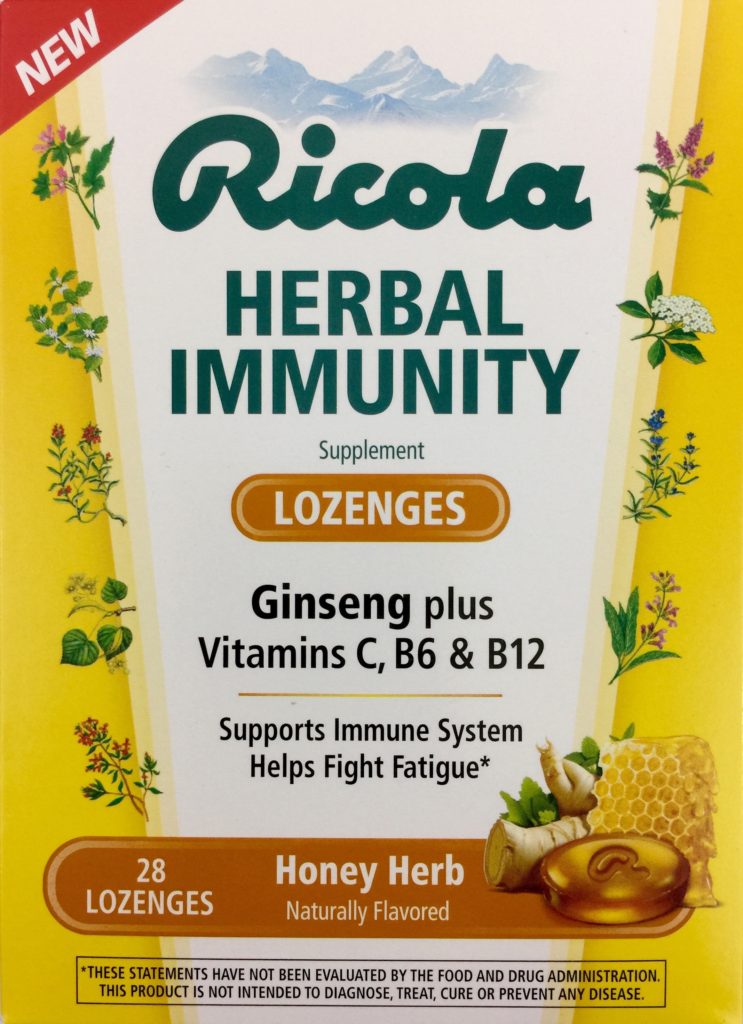 Ricola – Herbal Immunity Honey Herb Supplement Lozenges 28 lozenges ($13.99)
Perfect for this time of year! These lozenges are formulated with ginseng, Vitamins C, B6, and B12. Plus they contain a proprietary blend of 10 natural Swiss herbs and a highly concentrated form of ginseng. They help you support your immune system and to fight fatigue.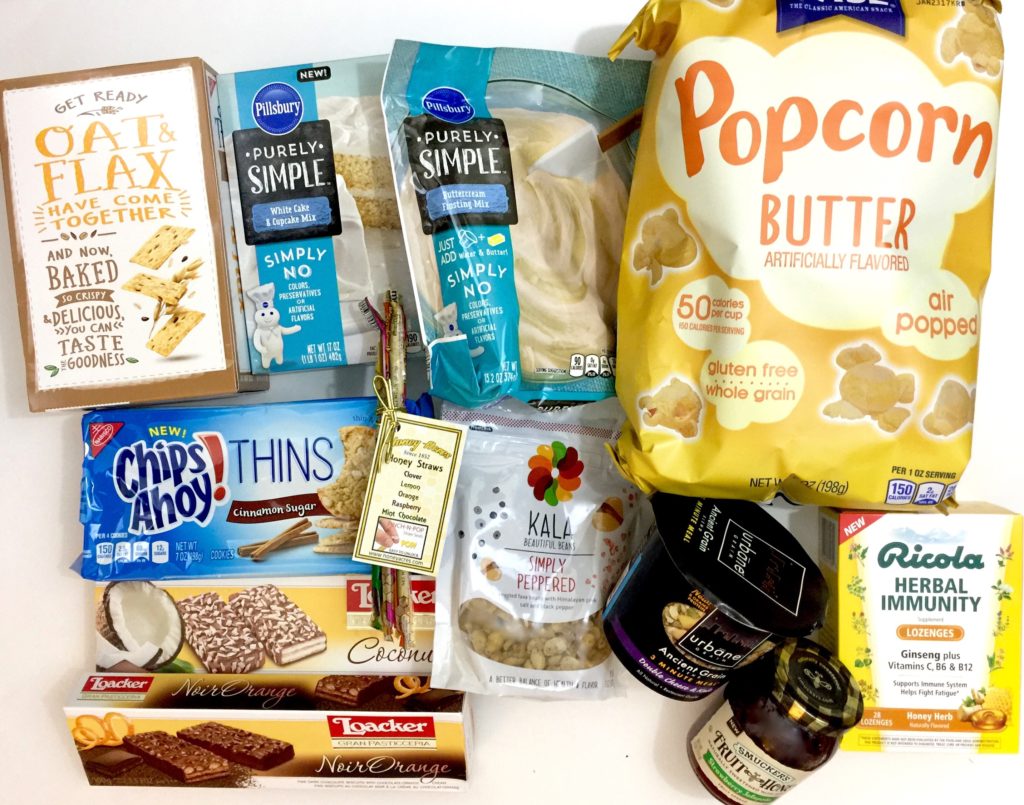 The December 2016 Degustabox was truly a huge box of food for a very value price! The RV of the products came to $47.81 so even if you found some of them at a lower price, this is still a great deal for $19.99. It is a little heavy on snacks this month, but I guess that is to be expected during the holiday season. And I love getting to see and try out some of the newer food products on the market! If you haven't tried Degustabox, you should!