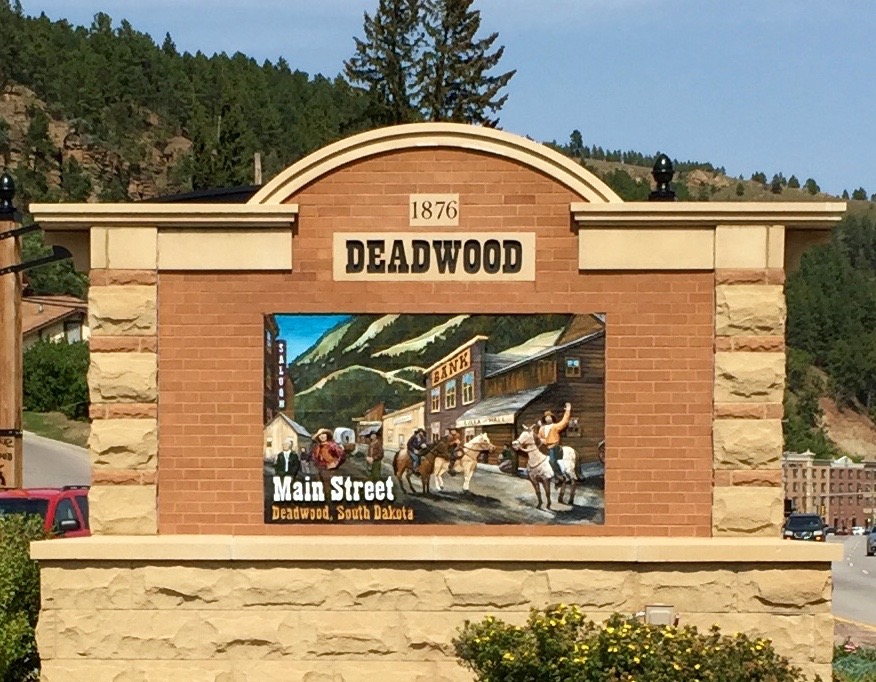 We are history buffs. Both of us, and hardcore, too. So we couldn't miss a visit to Deadwood, SD while nearby. The town's website says the entire place is on the National Historic Register! But it also explains that by the mid 1980's most of the historic buildings were in bad shape. So in 1989 Deadwood legalized gambling to bring in tourists to fund the restoration of their historic buildings to their former glory.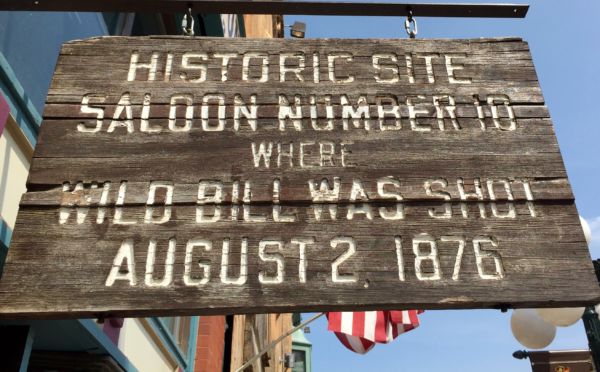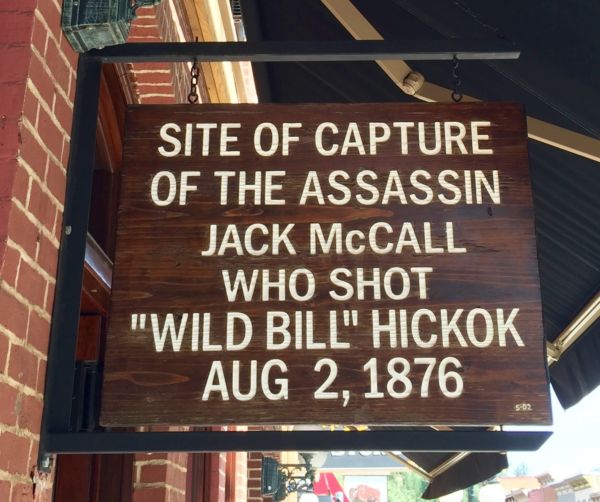 The historic main street of town was a few blocks long and consisted of shop after shop selling the same tourist kitsch – tee shirts, magnets, hats – you get the picture – and most of the remaining buildings contained bars with gaming tables and slot machines. A lot of the shops actively and exclusively courted motorcycle riders, no surprise as the Sturgis motorcycle rally comes through there every summer and I am sure it is a huge source of income to the town. But of no interest to us.
Eventually though, we did find some interesting and historic things in Deadwood.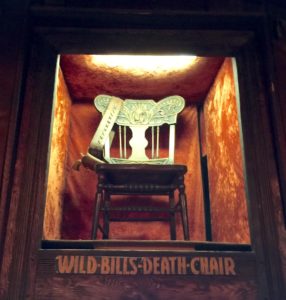 The #10 Saloon – described as "The only museum with a bar" – was chock full of historic photos and artifacts. Inside, hanging over the front door, was the chair that James Butler (Wild Bill) Hickok was sitting in when he was shot during a card game in 1876. The confusing thing about this bar is that yes, Wild Bill was killed in the #10 Saloon. Yes, on that street in Deadwood and they have his chair. But not in that bar in that place. He was shot across the street, a block and a half down the road, in where the #10 Saloon USED TO BE but is now a different bar. Very confusing to explain so you might need to read that twice!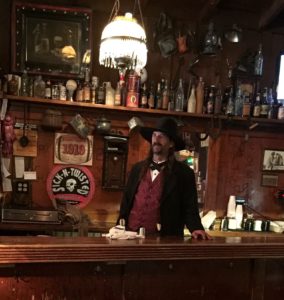 However, this new #10 Saloon has a great (and free!) daily reenactment of Wild Bill's demise and they even use volunteers from the audience to play the part of the other card players at the table, complete with costumes! The actor who played Wild Bill was great and gave an engaging 1st person history of Wild Bill's life that segued right into the card game and the murder.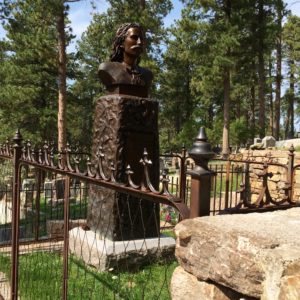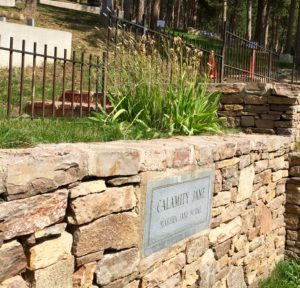 We took our photos and bought our refrigerator magnet and then proceeded to the Mt. Moriah Cemetery to see Wild Bill's grave and the grave of Calamity Jane, who is planted right next to him per her final request. There had been rumors of a romantic entanglement between those two but apparently it was only one-sided. As in, what would well-dressed, handsome, and full-of-himself Wild Bill Hickok have wanted with HER? I wasn't there, so I can't say what was the truth, but that was the story we got in Deadwood! On our trip to the cemetery we were thrilled to drive through a whole neighborhood of beautifully kept up Victorian homes that soothed our history buff souls. And so we headed out of town, in our truck instead of a horse – or a motorcycle. Deadwood wasn't exactly as we had expected, but we still had a great visit.