Crockpot Meatballs in Grape Jelly Sauce Appetizers
Crockpot Meatballs in Grape Jelly Sauce Appetizers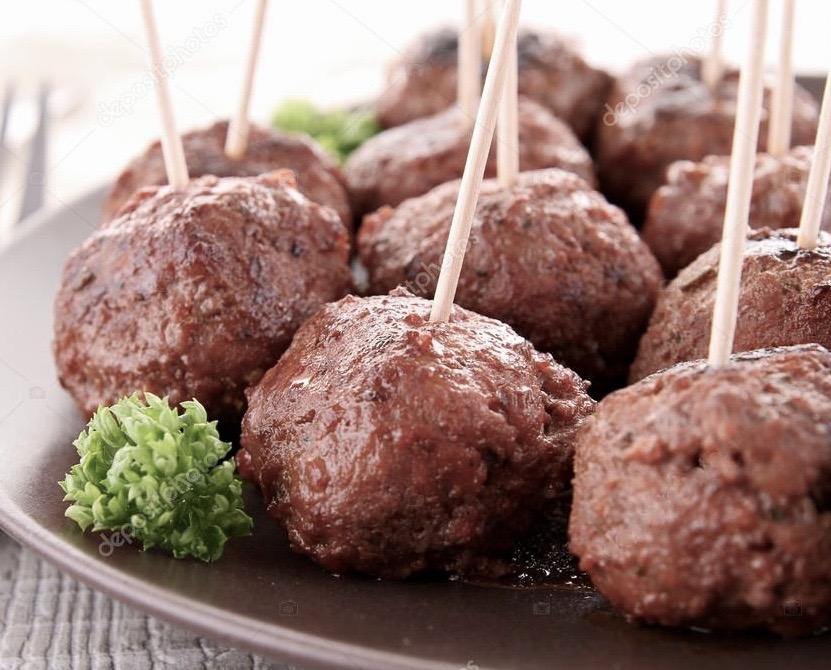 These easy and versatile meatballs work well for (almost) any get-together and, in our experience, are the one appetizer guaranteed to disappear by the end of the party. Their simplicity and popularity make these meatball appetizers a staple that we use at almost every birthday party and holiday gathering. You can speed them up by turning the crockpot on high or put the meatballs in the pot the night before if you know you are going to be slammed the morning of the party. Then it only takes just a couple of minutes to heat up the sauce in the microwave and toss it over the meatballs the next morning. Or you can heat the whole thing on the stovetop and serve it in a bowl if you don't have a crockpot.
Ingredients:
3 – 5 lbs bag frozen precooked meatballs
2 (12 oz) bottles chili sauce such as Heinz
32 oz jar grape jelly
Directions:
Mix together the jelly and chili sauce. Cook over low heat for a few minutes until warm and it will combine better. Place the meatballs in the crockpot and pour the sauce over top. Cook on low 3-4 hours until warm.
Li'l Smokies work well with this recipe, too.