Crock Pot Garlic Bacon Chicken – YUM!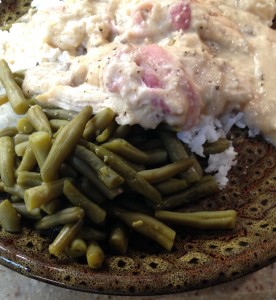 I found this lovely dinner at Recipes that Crock. It is originally from Gooseberry Patch's Everyday Slow Cooker. Bells went off in my head and I instantly knew the hubby would love it! How could you go wrong with the ingredients – Garlic! Bacon! (oh, and chicken.) Right?? So here is my take on this gem.
The original recipe called for a lot more chicken than the two of us would be able to eat at a meal, so I just used 2 chicken breasts. There was more than enough sauce but it was great to have the extra to pour over our rice.
3 slices bacon
2 boneless, skinless chicken breasts, free range, no antibiotics etc.
1 can cream of mushroom with roasted garlic soup
1 cup sour cream
½ cup all purpose flour
1 onion, sliced
Garlic salt and pepper to taste
Line your crockpot with a slow cooker liner!
Place sliced onion on the bottom of the crock pot.
Wrap the bacon around the chicken breasts and place wrapped chicken on top of onion.
Mix the soup with the sour cream and flour. Pour it over the chicken.
Cook on high for 1 hour and then on low for 4 hours, depending on how hot your crock pot is.
If you like your bacon really crispy, place it under the broiler just before serving. I skipped this step and the bacon was fully cooked and tasted great, just did not have that crisp that broiled bacon has. We were too hungry to care!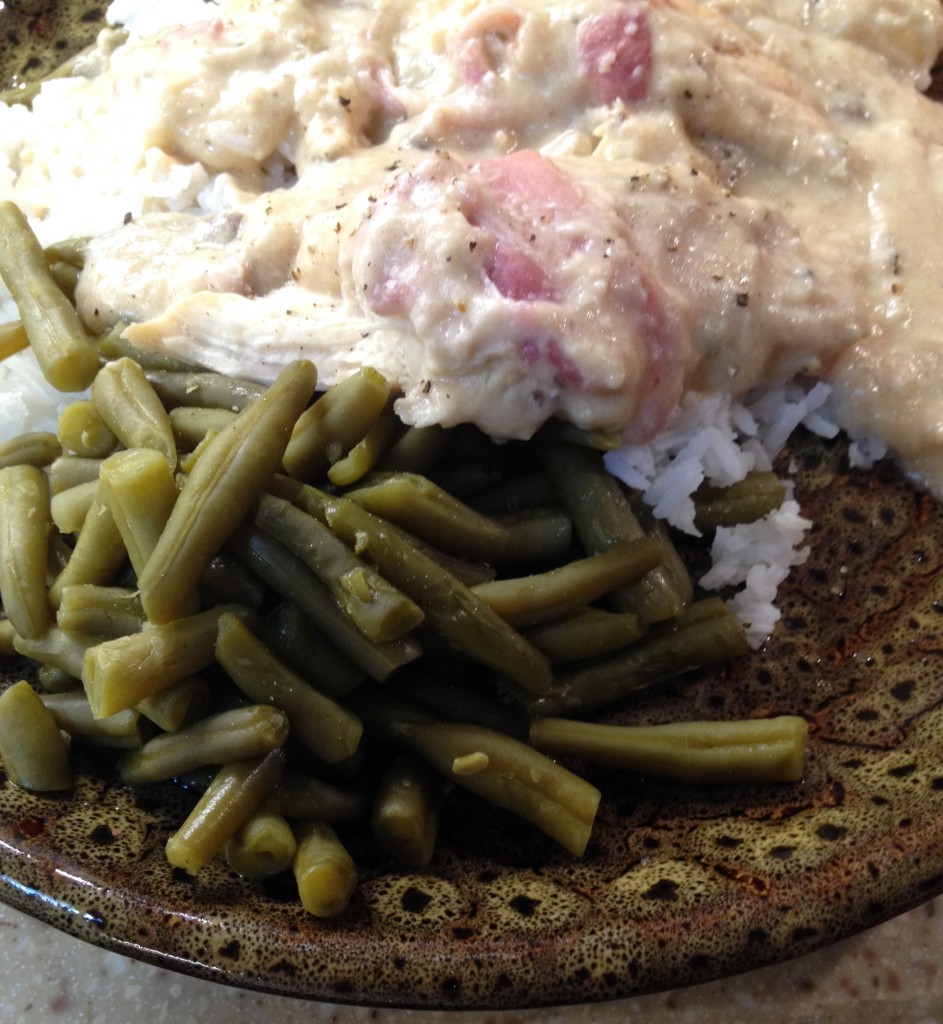 My husband loved this recipe!  I mean, REALLY loved it!!