Crisp It!™ Baking Sheet Review!
Dinner can be challenging on weeknights, especially when we all don't get home until after 6pm and Little G is tired from a full day at preschool. We keep a well-stocked pantry of canned goods and a freezer filled with emergency food for quick fixes on nights we just. can't. do it. I know you feel me.
Frozen pizza, onion rings, sweet potato fries… These are the items I gravitate toward on Thursday nights (like tonight) when the weekdays stretch on too long and I just want some comfort food without leaving the house.
TOO BAD these "crispy" items either burn or are soggy underneath when I take the baking sheet out of the oven! 🙁 Oh, if only there was another way!!!
Hooray for Crisp It!™ My hero of the evening!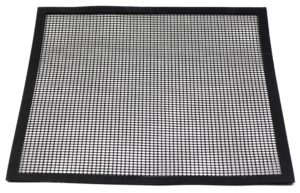 Have you ever heard of this amazing invention?? Crisp It!™ is a nonstick nylon crisping sheet that allows food to bake all the way around!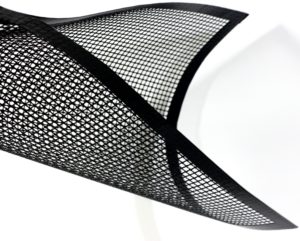 The crisping sheet is super flexible, allowing your perfectly baked yummies to slide onto a waiting plate or bowl with no hassle!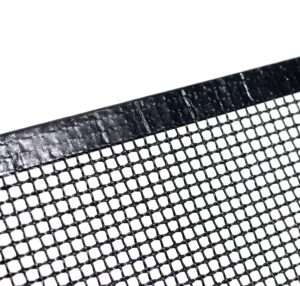 The interlocking nylon mesh allows heat to flow evenly and provides durability.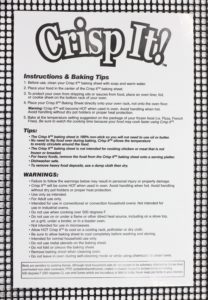 My Crisp It!™ came with an instruction sheet that provides tips and warnings for use.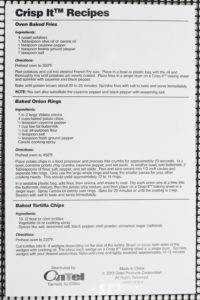 The reverse side is filled with awesome recipes!! Woohoo!!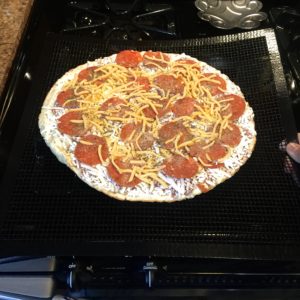 After washing my Crisp It!™ with soap and warm water, I was ready to try it out. We completely ran out of french fries, which is absurd to me, but fortunately I found a frozen pizza for us to enjoy! 🙂  Of course I jazzed it up a bit. Don't you??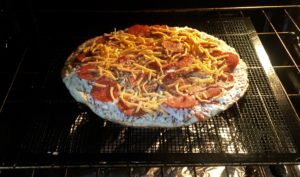 The pizza easily fit on the 14.5″ x 14.5″ Crisp It!™ and was ready to go!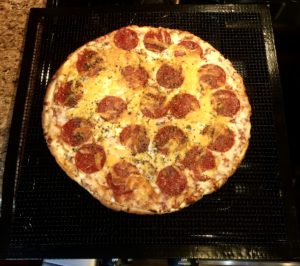 Voilà! My perfectly cooked pizza is out of the oven and cooling on the stovetop. The Crisp It!™ made my pizza retrieval much safer and easier than before when I'd place the pizza directly on the oven rack. The pizza slid right off and onto a plate once it was cool and cleaning up was a breeze!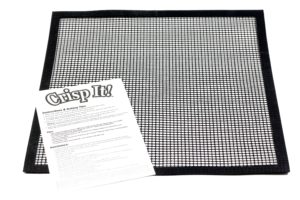 I am really impressed with Crisp It!™ and cannot wait to restock the house with sweet potato fries and onion rings… oh yeah, we're going to grill out this weekend and have the crispiest not-fried fries to go with our burgers and brats!
The Homespun Chics received this item for review. All opinions are 100% our own.