Creamy Broccoli – Bacon Casserole Recipe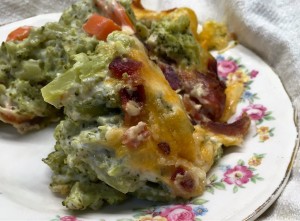 This is an easy broccoli side dish that I tweaked a bit from a Kraft Foods recipe. The ingredients are inexpensive and easy to find, plus it contains bacon. I appreciate a recipe that uses basic pantry foods, since I am always trying to find ways to eat up what we have on hand before the next trip. The memory of coming home from a 3 month cruise to find a dead refrigerator full of rotting food keeps me on my toes when I write out a grocery list! Thankfully the only thing I had to remember to purchase for this casserole was the cream cheese spread.
You can adapt this recipe to your tastes by using fresh broccoli instead of frozen, adding yellow onions and/or more bacon or however it would suit best. The original directions were to cook the broccoli and carrots only about 3 minutes, but we like our veggies either raw with dip or very well done.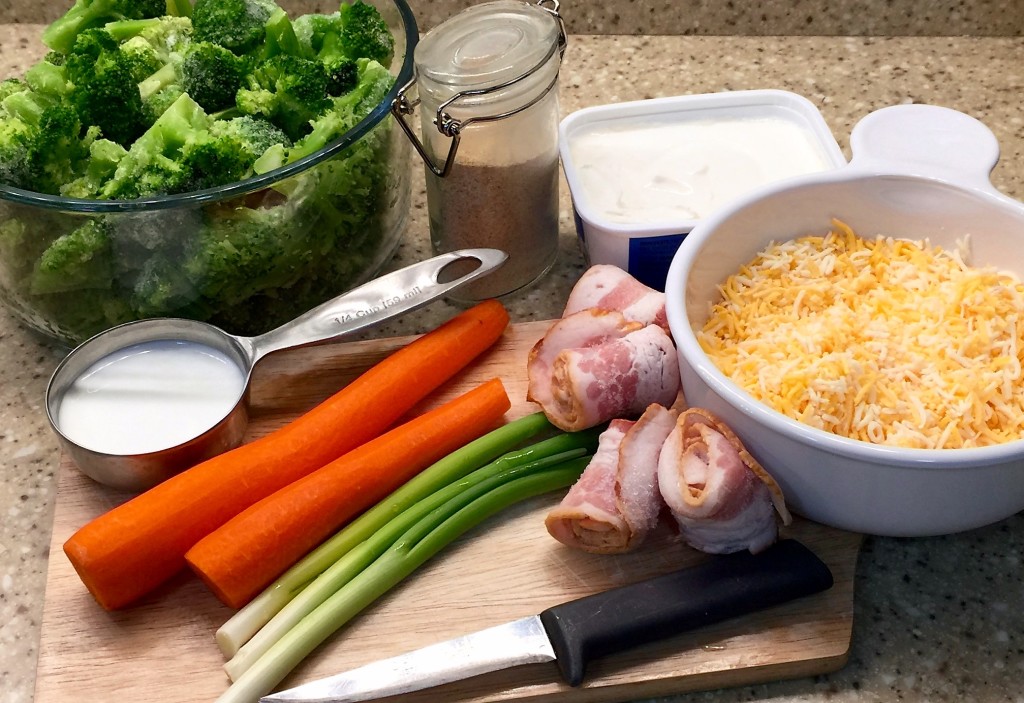 Ingredients :
1 bag frozen broccoli florets
2 carrots, sliced
4 slices of bacon
1 tub cream cheese spread
2 tbsp milk
1 tsp garlic powder
2 – 3 green onions, chopped
1 cup shredded cheese of your choice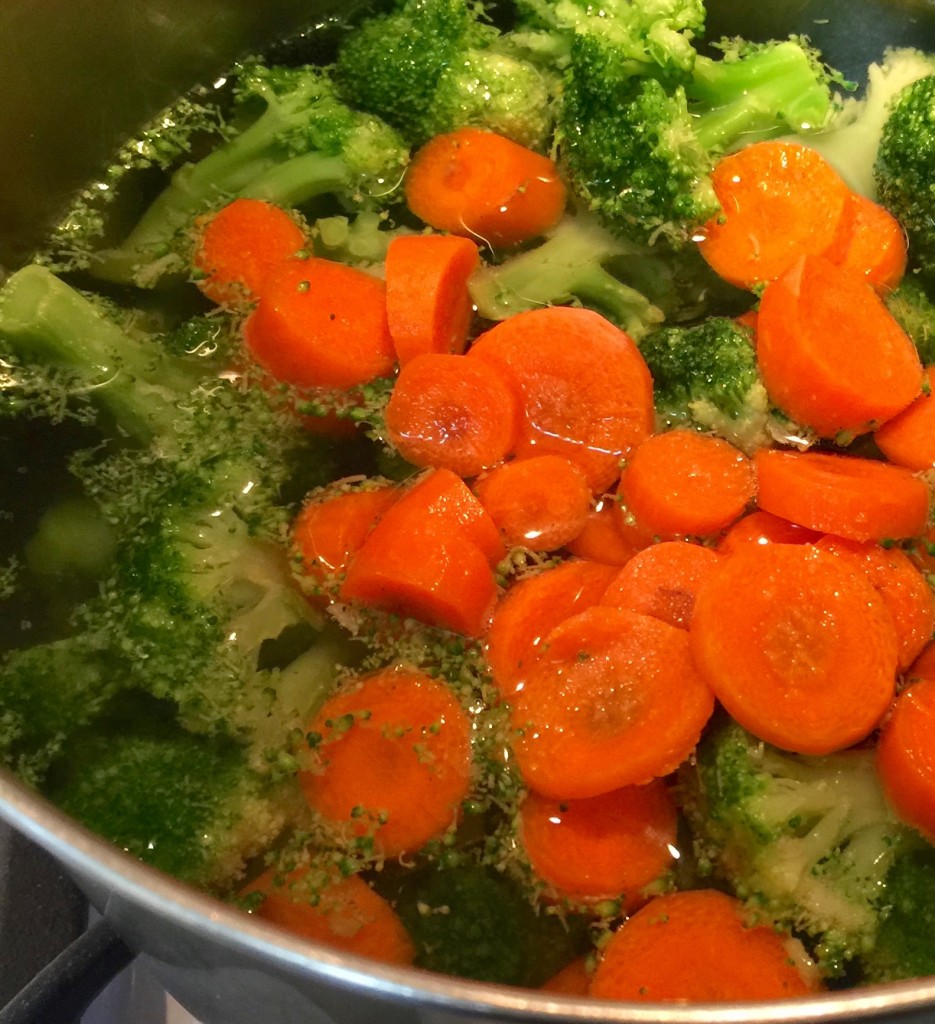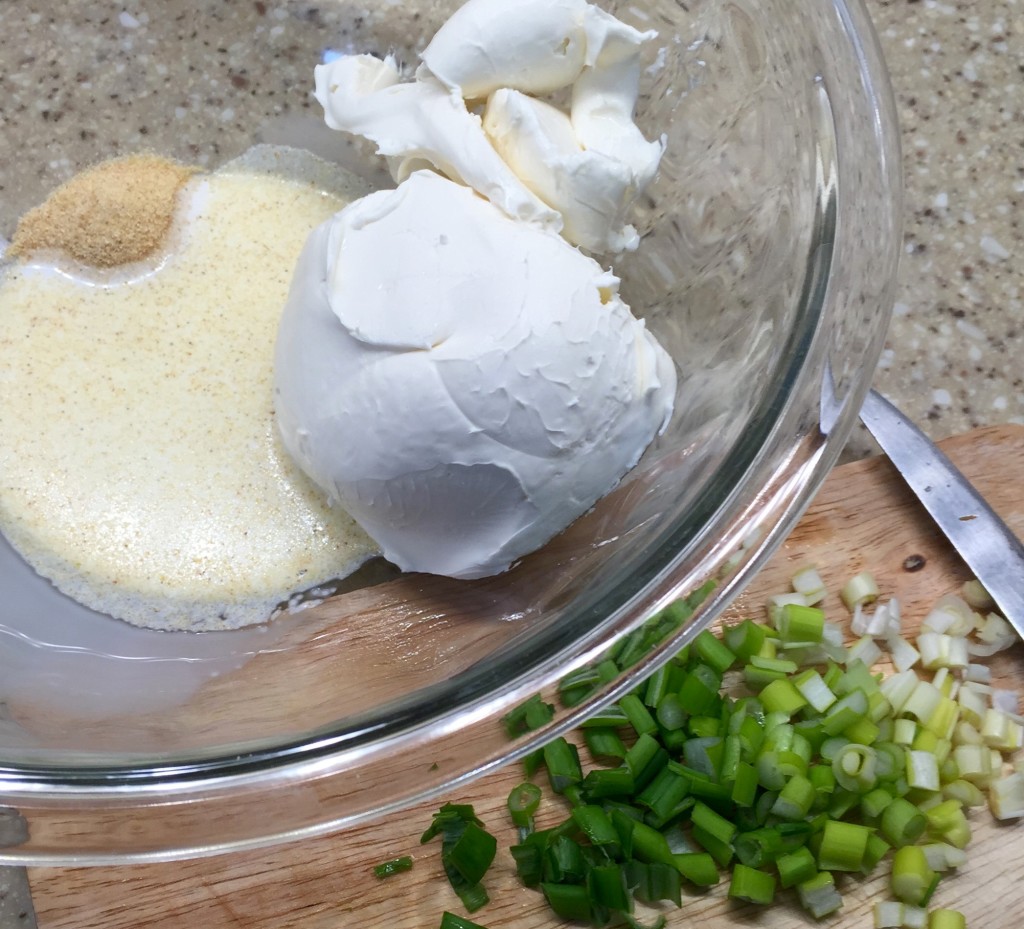 Directions:
Heat oven to 425 degrees.
Cook bacon until done and set aside.
Add broccoli and carrots to saucepan of boiling water; cook 20 min. or until done. Drain, reserving 1/4 cup cooking water.
Meanwhile, mix tub of cream cheese, milk and garlic powder until blended.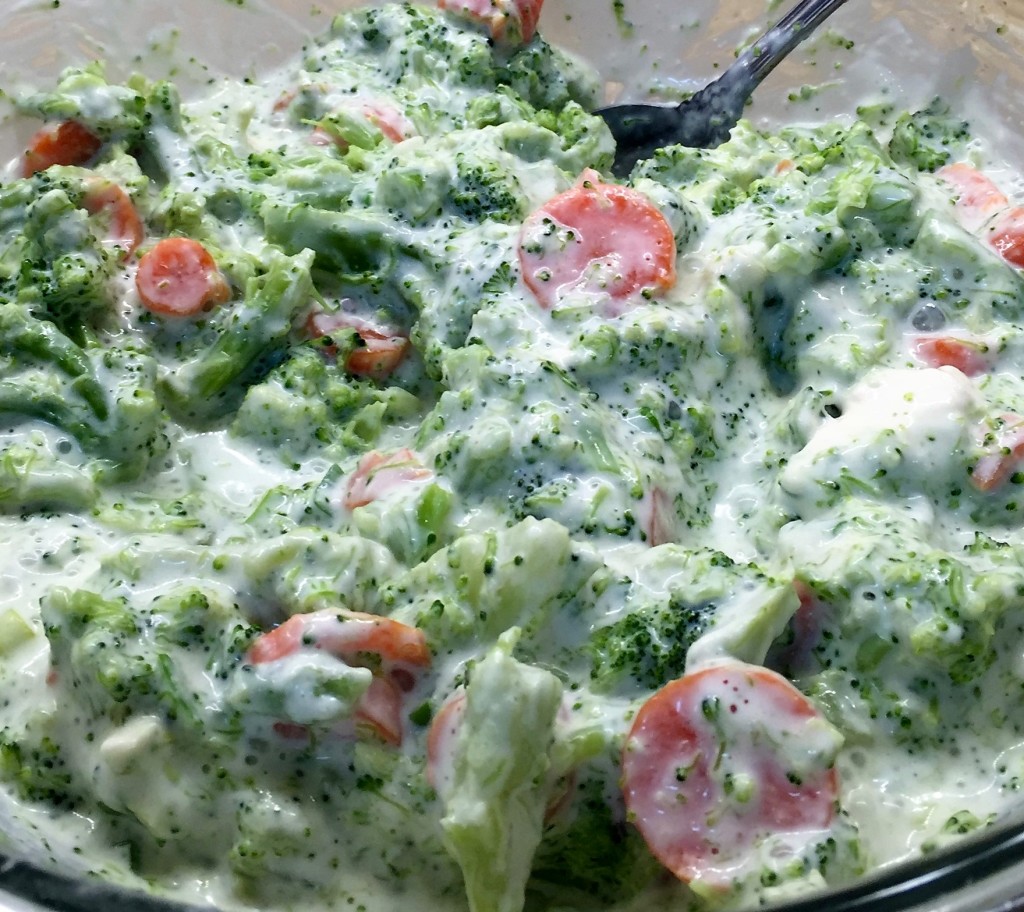 Return cooked vegetables to saucepan. Add cream cheese mixture and onions; stir until vegetables are evenly coated with sauce, adding reserved cooking water if necessary for desired consistency.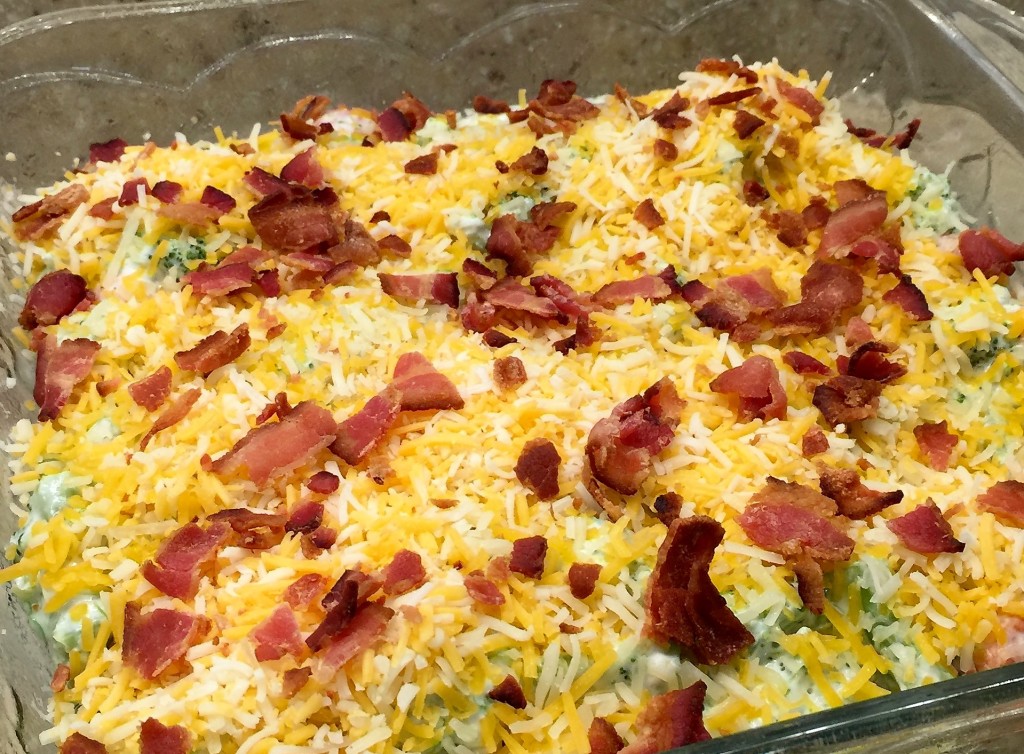 Spoon into 2-qt. casserole sprayed with cooking spray; top with shredded cheese and crumbled bacon. Cover.
Bake 25 min. or until heated through, uncovering for the last 5 min.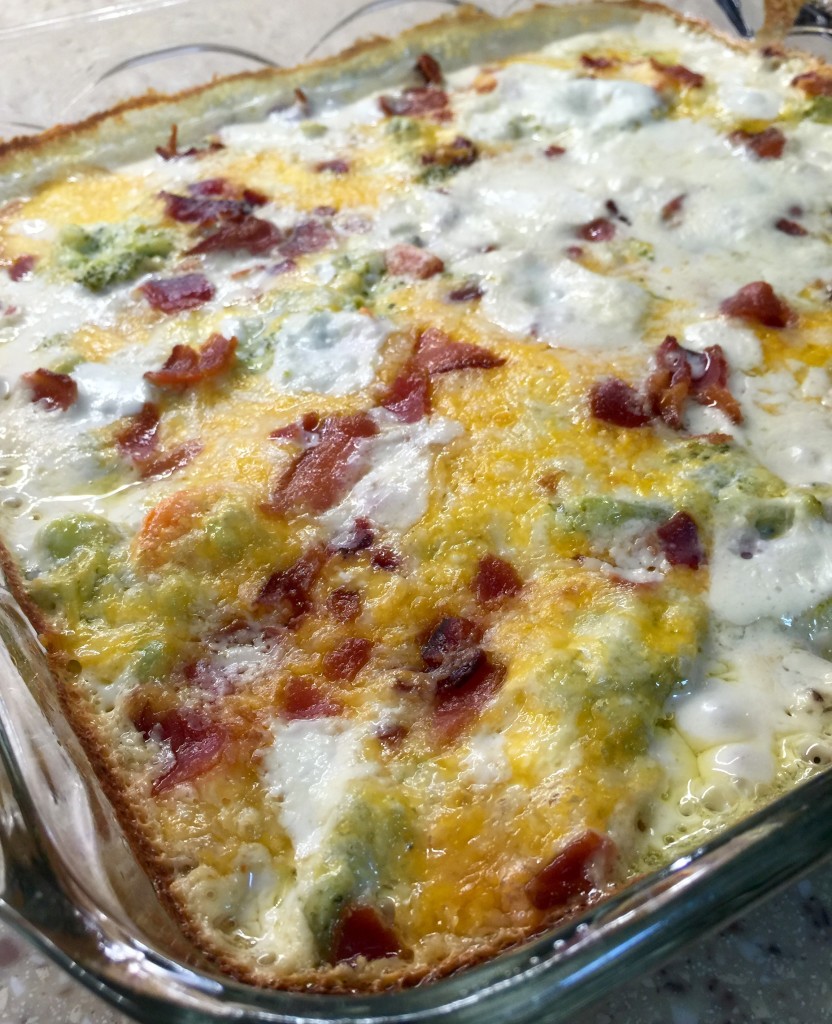 My husband really liked this broccoli bake, I mean REALLY liked it, and wants me to fix it for him again. And we used up some broccoli! Score!!