Chocolate Grog – A Grown Up Chocolate Pudding Recipe!
Chocolate Grog – A Grown Up Chocolate Pudding
They say the first step to managing your addiction is to admit you have one. I have to own up to mine, though I don't think I want to manage it tooo well! Life without chocolate would be tough!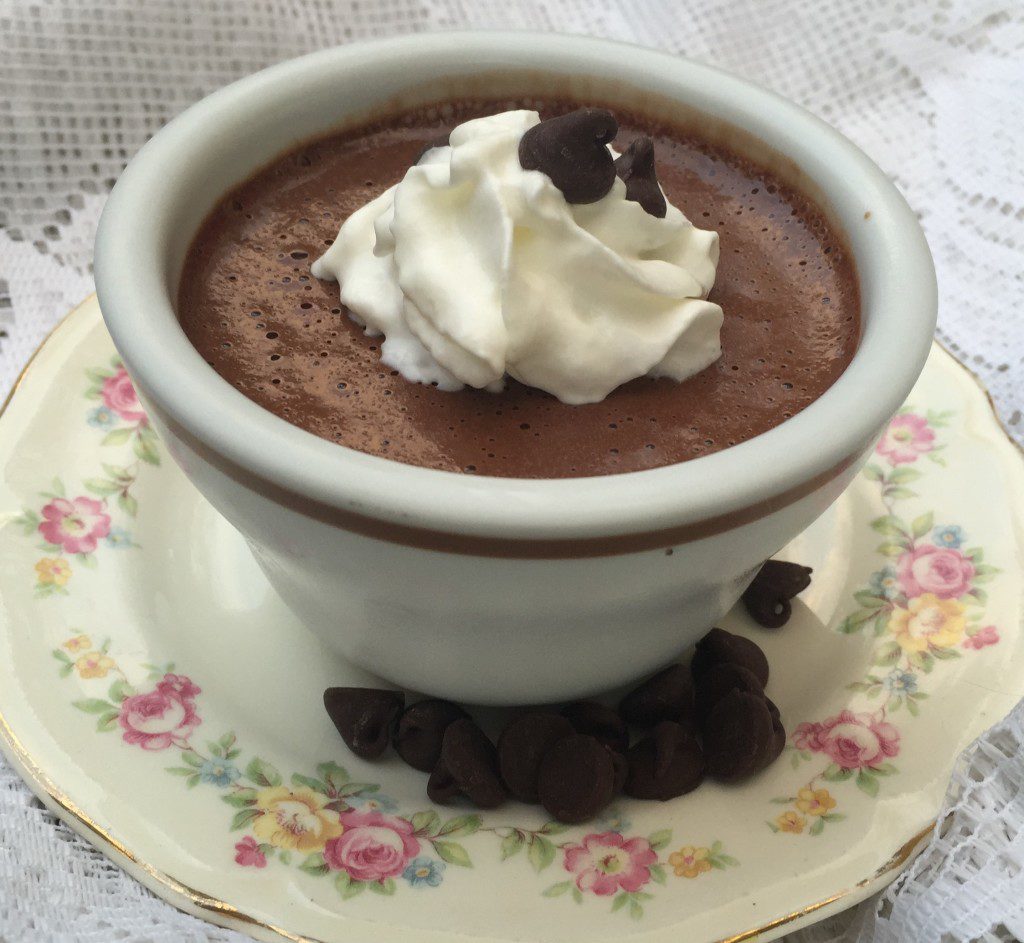 Here is an old chocolate pudding blender recipe that I adapted a bit to modern times and my family's taste buds. Originally the directions were to just add the raw egg yolks into the pudding but we don't do that anymore. This pudding is easy to make, always well received and, like everything in life and especially chocolate, better with some whipped cream on top! I would not offer it to young children due to the rum.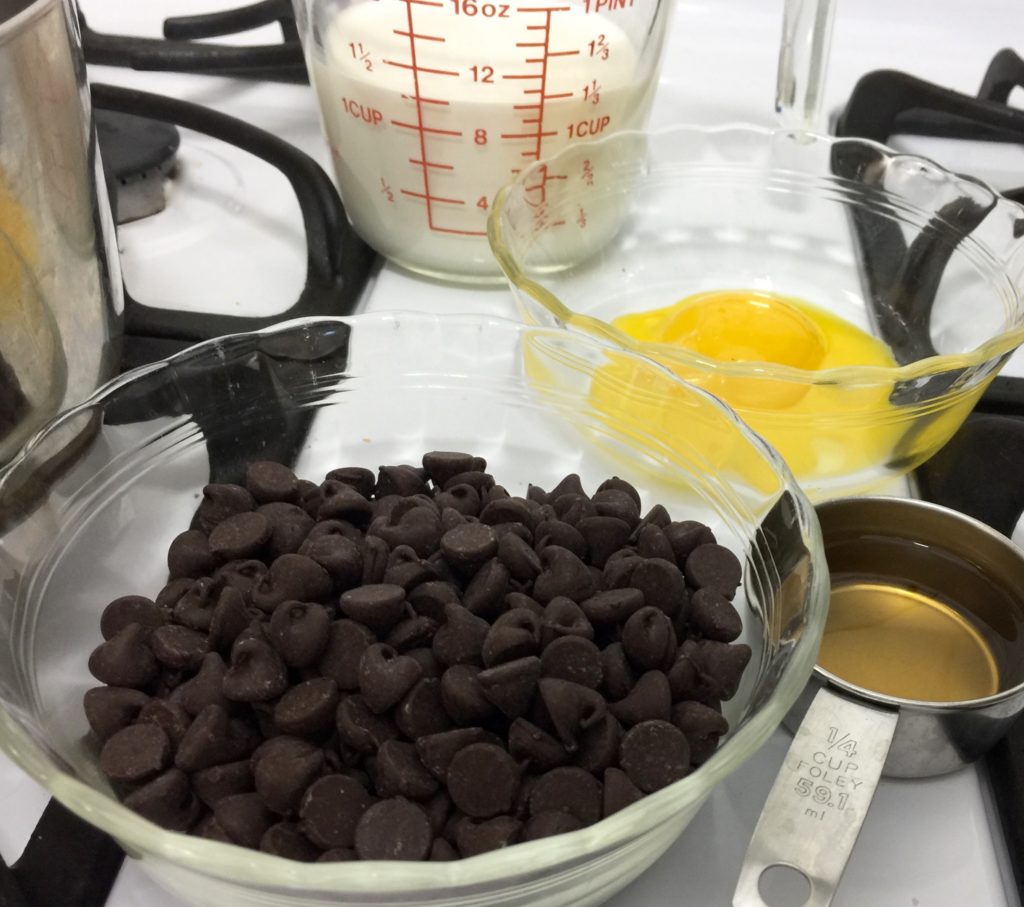 Ingredients:
1 ¼ cups half and half
2 egg yolks
1 cup semi sweet chocolate chips
3 Tbsp rum
Directions:
Heat the half & half in a saucepan until very hot but not boiling.  While the milk is heating up, stir up the egg yolks well.
Temper the egg yolks before adding them to the hot milk. To do this, add a little hot milk to the egg yolks and stir. This should keep the eggs from scrambling when you add them to the hot milk. Then pour the whole thing into the hot milk in the saucepan and stir while the milk & egg mixture simmers for a few minutes to cook the eggs. If they do scramble, run them through a strainer before adding to the other ingredients.
Put the chocolate chips and rum into the blender bowl. Add the eggy milk and blend.
Pour the pudding into small bowls or demitasse cups as it is very rich. Refrigerate about 3 hours until set.  Top with whipped cream!