Brooklyn Bean Roastery Flavored Variety Pack Review
The Homespun Chics received this product for review purposes. All opinions are 100% our own. This post contains affiliate links.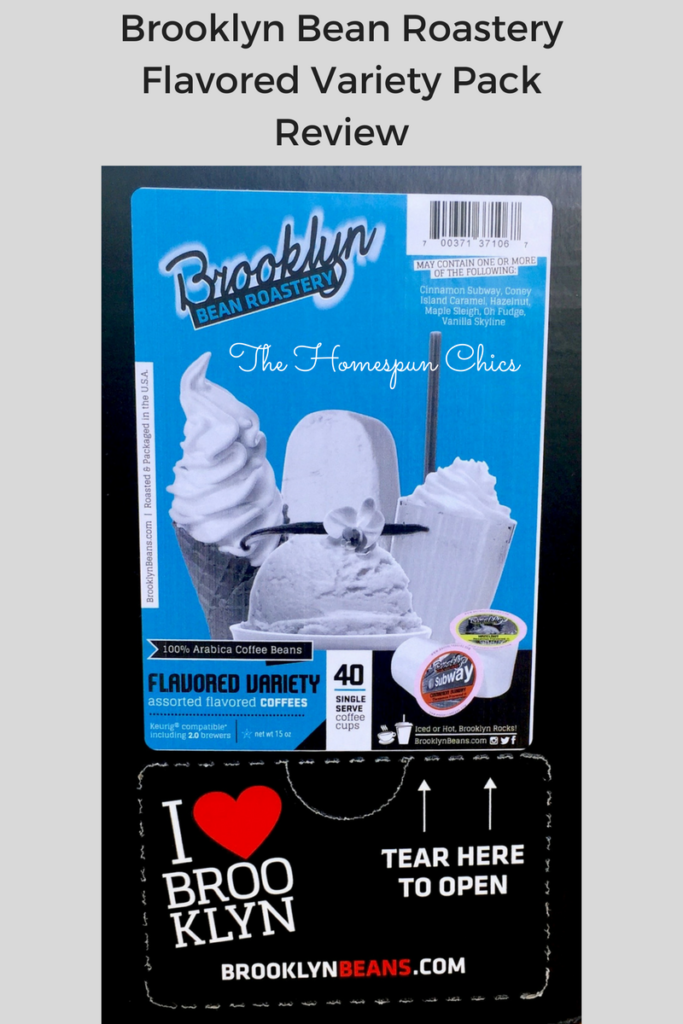 If you are a devotee of flavored coffees, Brooklyn Bean Roastery has an exciting assortment of flavors for you to enjoy in their 40 ct. Flavored Variety Pack. Each box contains 6 different coffee flavors and sometimes will even include a limited-edition seasonal variety. With names like Cinnamon Subway, Coney Island Caramel, Hazelnut, Maple Sleigh, Oh Fudge, and Vanilla Skyline, you can tell right away that the flavors were all designed with the tastes of New York City coffee drinkers in mind! And New Yorkers LOVE their coffee!!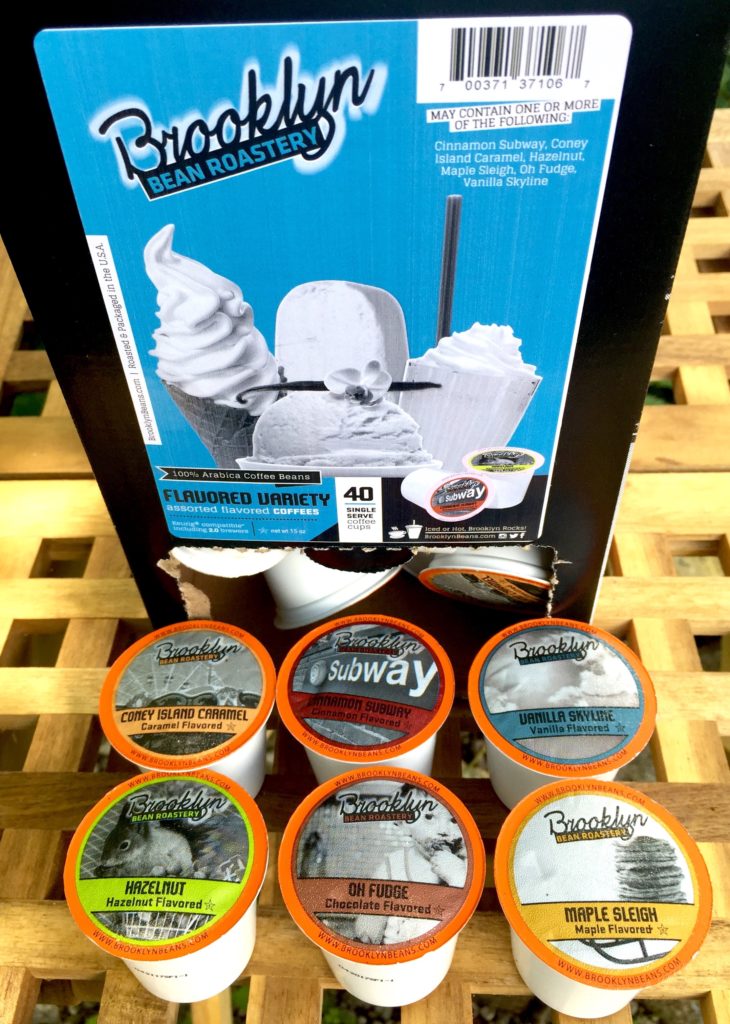 Just brew yourself a cup and inhale that delicious, velvety aroma before you take that first sip! Brooklyn Bean Roastery extensively tastes tests and refines their flavored coffees to give you just the right blend base of lightly roasted coffee combined with gourmet natural flavorings. The flavors are not overpowering so each cup is an irresistible delicate treat for your taste buds whether you prefer to drink your cuppa black or to enhance your coffee with cream and sugar.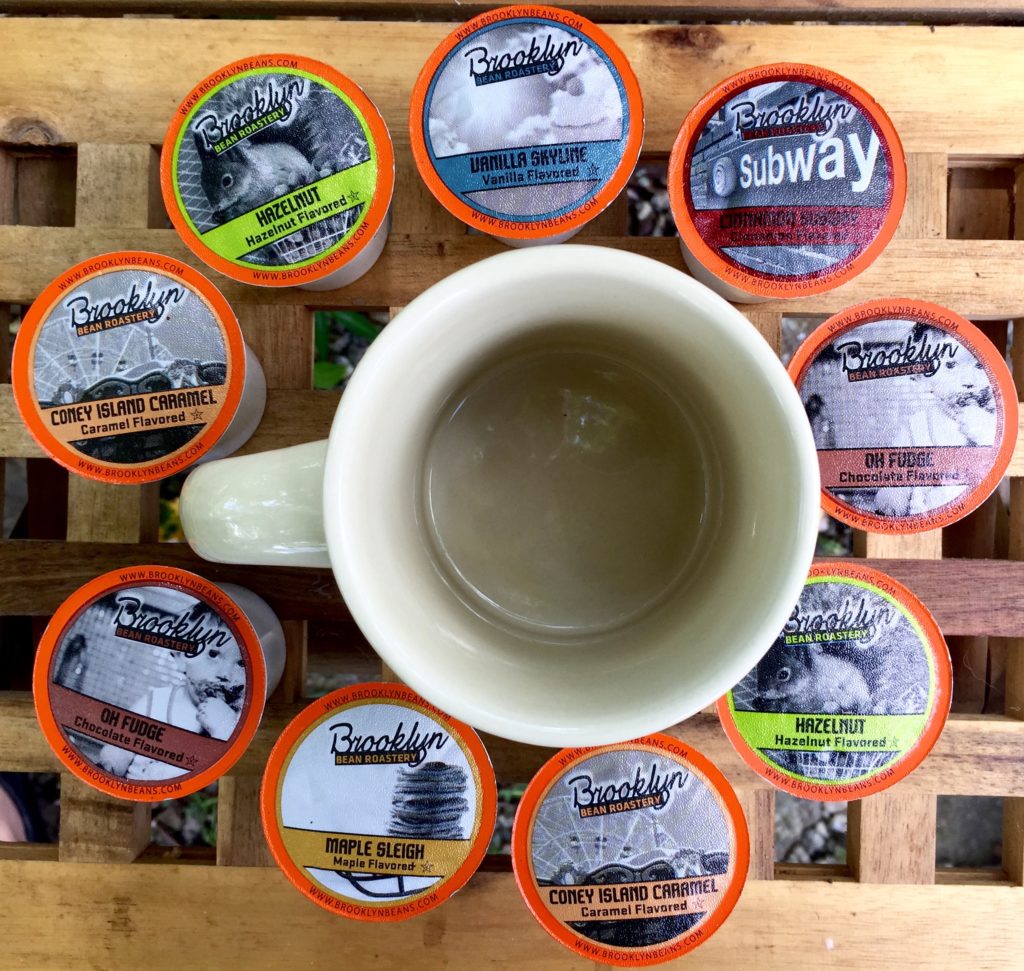 Maple Sleigh. Cinnamon Subway. Oh Fudge. Coney Island Caramel. Hazelnut. Vanilla Skyline.
These exceptional coffee blends are sure to please your taste buds and the variety lets you pick a flavor to suit your every mood. How in the world do you choose just one favorite? At the conclusion of our family taste test we had to go with three –  Hazelnut, Oh Fudge, and Coney Island Caramel!
Which flavors will be your favorites?
You can purchase Brooklyn Bean Roastery's Flavored Variety Pack on Amazon.
Visit Brooklyn Bean Roastery at their website: