Broccoli Pasta Salad – An Easy and Delicious Summer Meal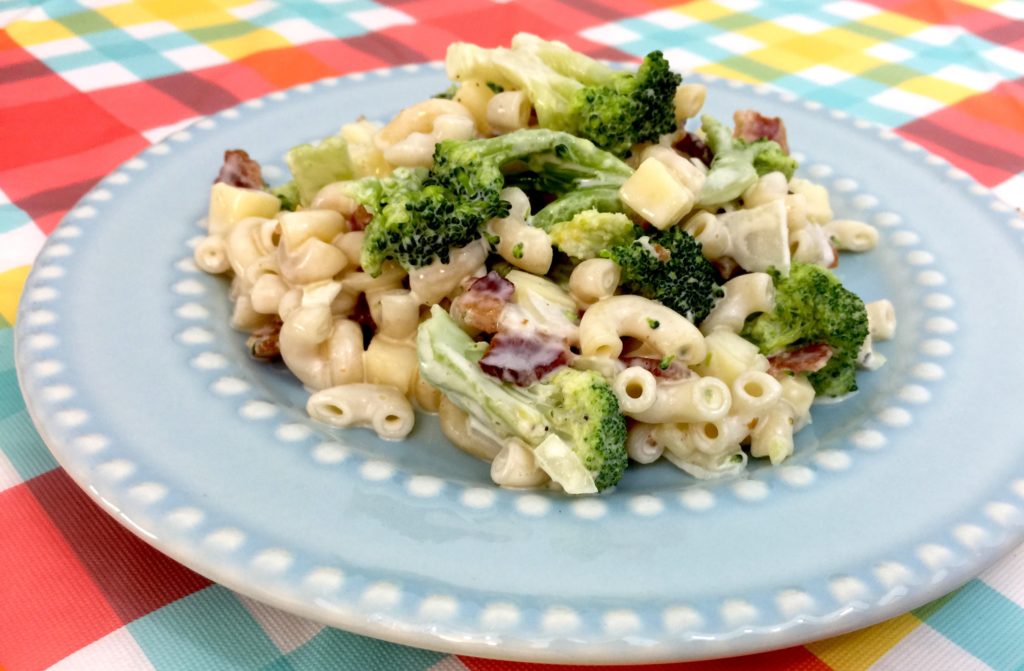 Broccoli Pasta Salad
Today I decided that our supper would be enjoyed out on the back patio.  Not a terribly hard decision except that it is summer in Florida.  Outside is HOT.  Then again, there are beautiful flowers, lots of birds, and a blue, blue sky – the perfect day for a cold pasta dish to keep us from sweating in our food!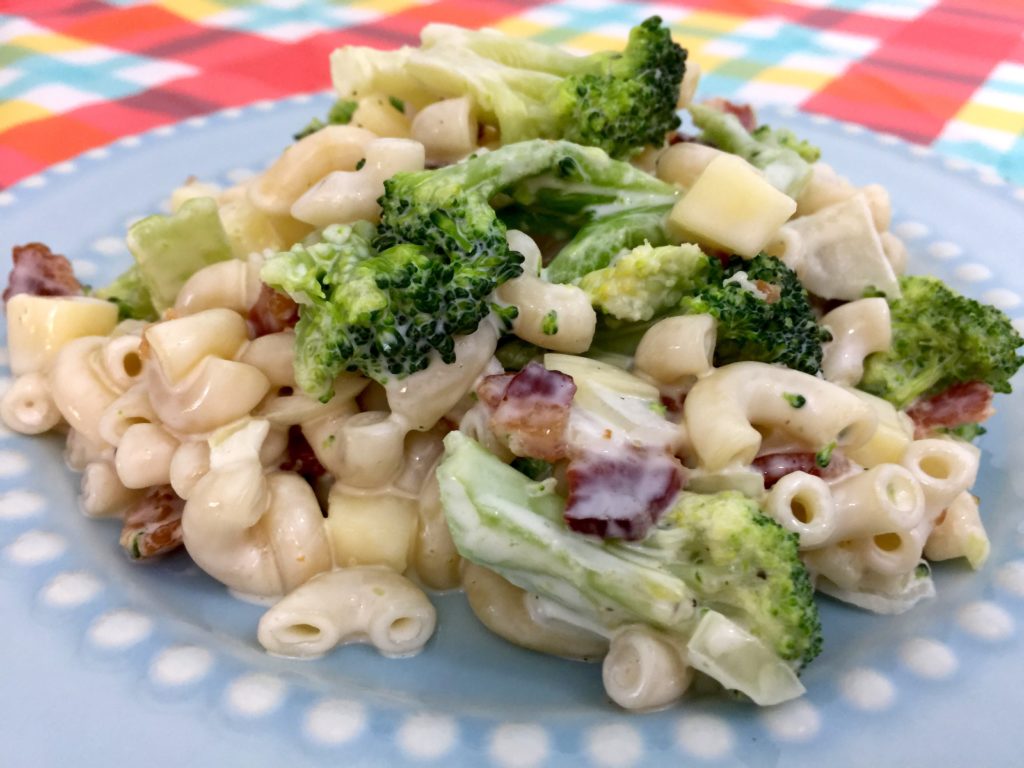 This is an easy one to make and the trick, as with all cold pasta dishes, is to fix it early in the day so the flavors have a chance to blend together and it tastes like it is supposed to.  A pasta salad is so easy and there are infinite variations of both the ingredients and the dressing.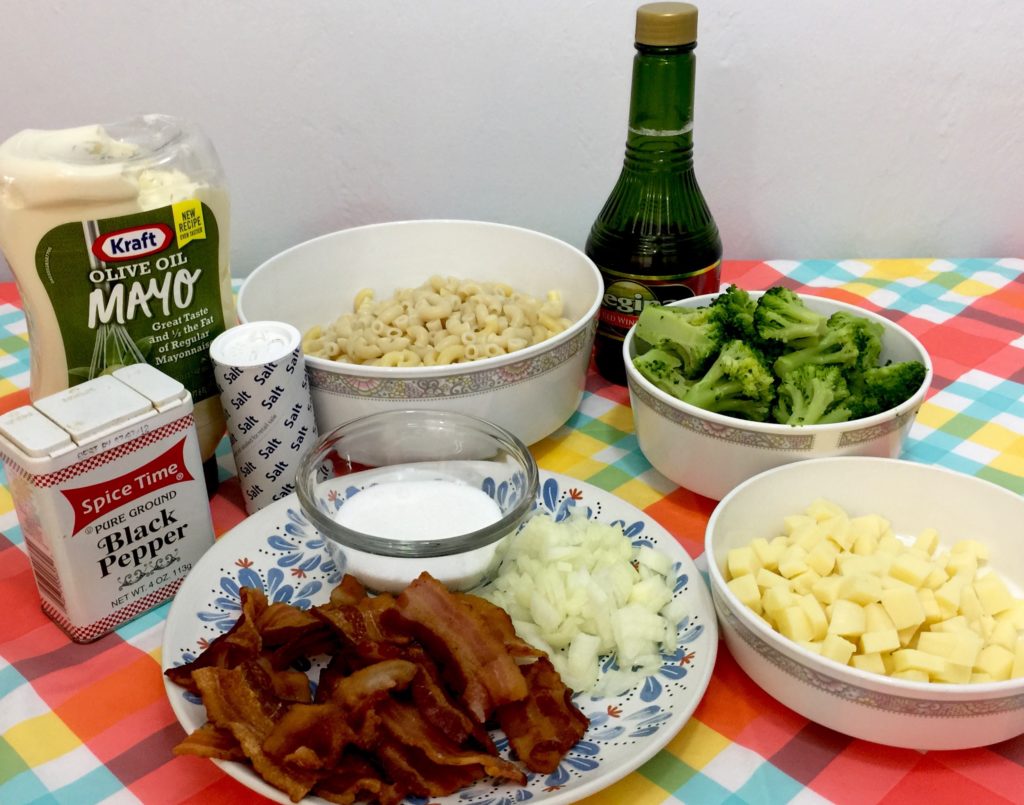 Gather all of your ingredients! When I was a kid it seemed pasta salad was always a mixture of  pasta, onions, pickles and celery mixed with mayo, but we have come a long way from that.  Or maybe my mom just wasn't an inspired cook!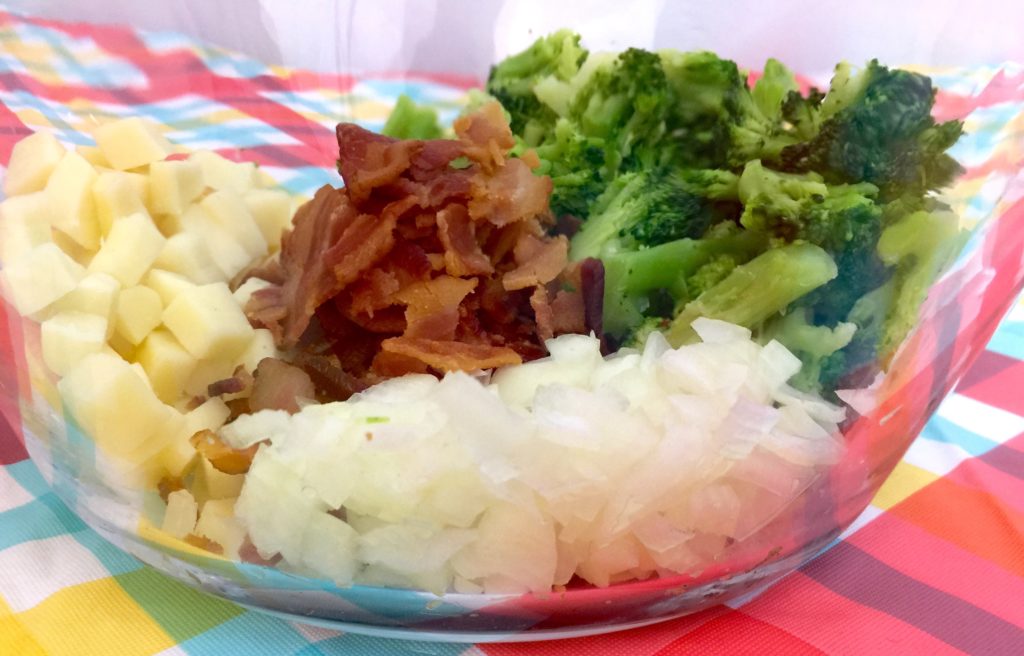 Ingredients:
½ box of elbow or tricolor pasta, cooked, drained and rinsed in cool water
1 cup mayonnaise
1/4 cup red wine vinegar
¼ cup sugar
1 tsp salt
Grinding of peppercorns
3 cups broccoli florets, cut to your preferred serving size
1 cup cheddar cheese, cubed
½ cup red or yellow onion, diced
6 slices bacon, cooked and crumbled
Directions
In a large bowl. mix together the broccoli, cheese, onion & bacon.  Add cooked pasta.
In a smaller bowl whisk together the mayo, vinegar, sugar and salt.  Pour over the other ingredients and mix well.  Top with a grinding of black pepper (to taste), cover and refrigerate.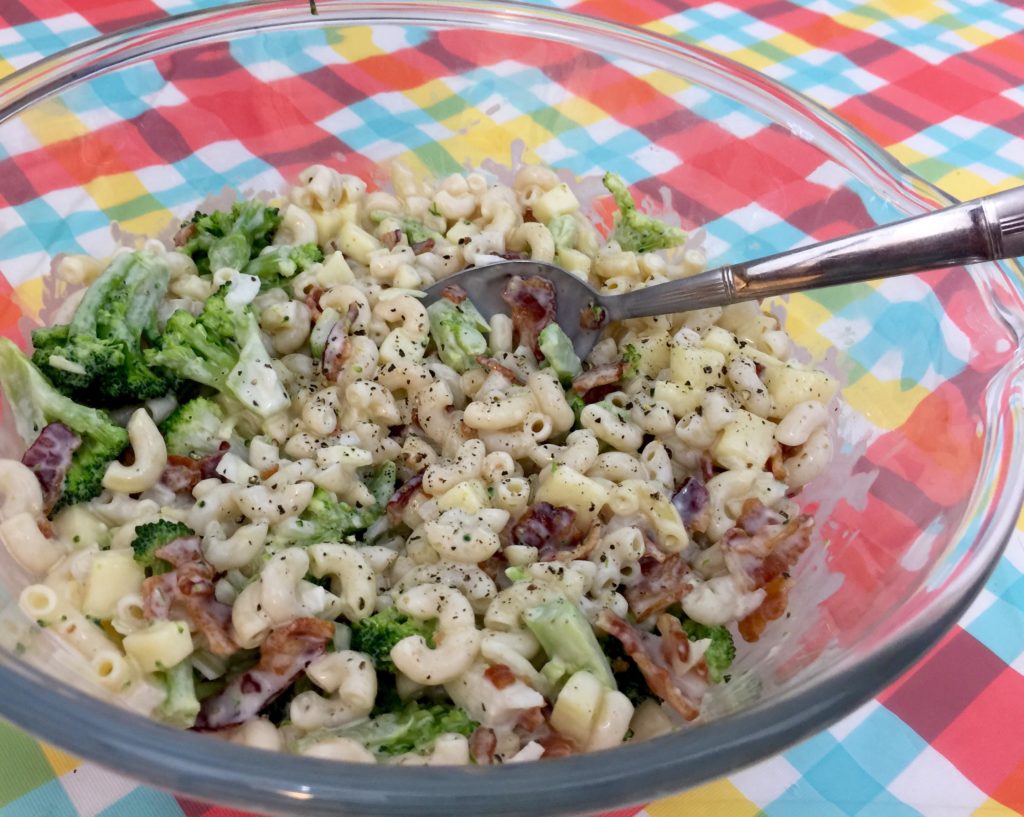 Dinner is served! This Broccoli Pasta Salad is great with some sliced ripe tomatoes.  Add a burger if you have a very hungry family!