Bookroo Reading Log App & 30 Day Challenge!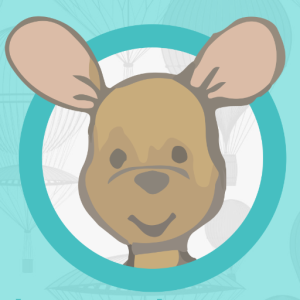 Bookroo Reading Log App Launched!
Bookroo is an amazing children's subscription box company that sends out either 3 board books or 2 picture books, all perfectly curated and gift-wrapped for your child(ren) to enjoy every month.
March is National Reading Month, kickstarted by Dr. Seuss's birthday on March 2nd, which was celebrated in classrooms all across the country! The National Education Association (NEA) wrapped up their 6-city Read Across America tour at the Children's Museum of Atlanta today and President Obama made an official presidential proclamation declaring March 2nd, 2016 Read Across America Day! 
Today, and every day, let us celebrate the power of reading by promoting literacy and supporting new opportunities for students to plunge into the pages of a book.  As Dr. Seuss noted, "The more that you read, the more things you will know.  The more that you learn, the more places you'll go."  Together, we can help all children go plenty of places along their unending journey for knowledge and ensure everyone can find joy and satisfaction in the wonders of the written word.

-Barack Obama
Bookroo wanted to put together something really special to help celebrate this year too!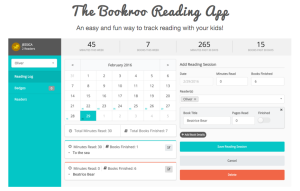 This month, Bookroo launched a completely free reading log app for you to use with your children! Simply create an account on their website (Found HERE), set up individual readers for each of your children, and off you go!
To make the Bookroo Reading Log App launch even BETTER, Bookroo created a 30-Day Reading Challenge to do with your children this month! They are giving away amazing prizes to participants all throughout the month of March!
Each child is eligible for individual entries into the giveaway and will be awarded an entry into every upcoming giveaway for each day they have logged at least 30 minutes of reading into the free Bookroo Reading Log App!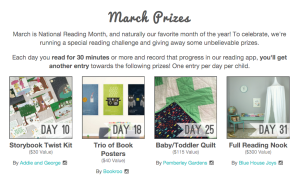 We are so excited about National Reading Month and are going to start the #Bookroo30for30 Reading Challenge tomorrow!!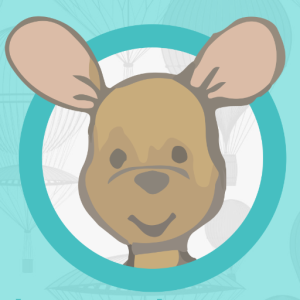 Visit Bookroo on Facebook for more details on the giveaways, the latest news and book inspirations!  🙂