Bookroo November 2017 Review + Coupon
Bookroo is a monthly children's book subscription service geared toward children ages 0-10. Each month's boxes are carefully curated with unique selections designed to nurture, encourage, and champion a child's love of reading. Boxes start at $17.99 per month + shipping and handling; $5 (US) / $16 (CAN).
There are three subscription options to choose from:
Board Book Box:  Perfect for children ages 0-2. Contains 3 individually wrapped board books. Ships monthly. $17.99 per month + $5 s/h (US)
Picture Book Box:  Perfect for children ages 2-6. Contains 2 individually wrapped picture books. Ships monthly. $17.99 per month + $5 s/h (US)
*NEW!* Junior Book Box:  Perfect for children ages 7-10. Contains 2 individually wrapped chapter books. Ships every other month.  $24.99 per month + $5 s/h (US)
COUPON:  Use code TY8X34 to save $10 off any new subscription!
Expires Jan. 1, 2018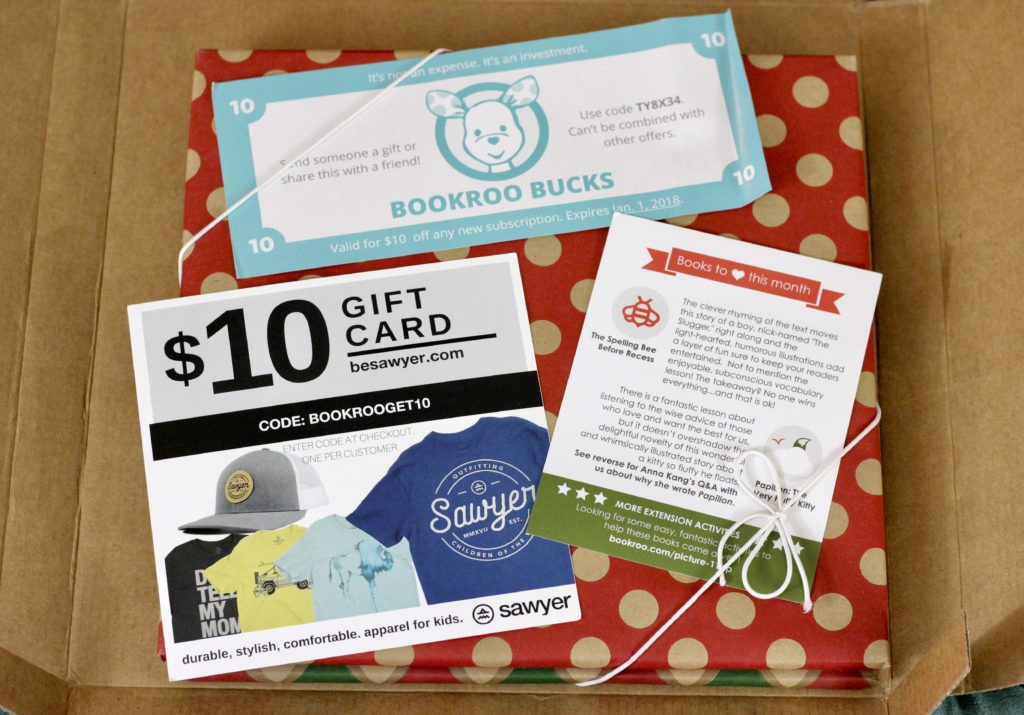 We received the November 2017 Bookroo Picture Book Box for review purposes. This post may contain affiliate links. Once we opened our box, we were greeted by two beautifully wrapped books plus some coupons and a description card!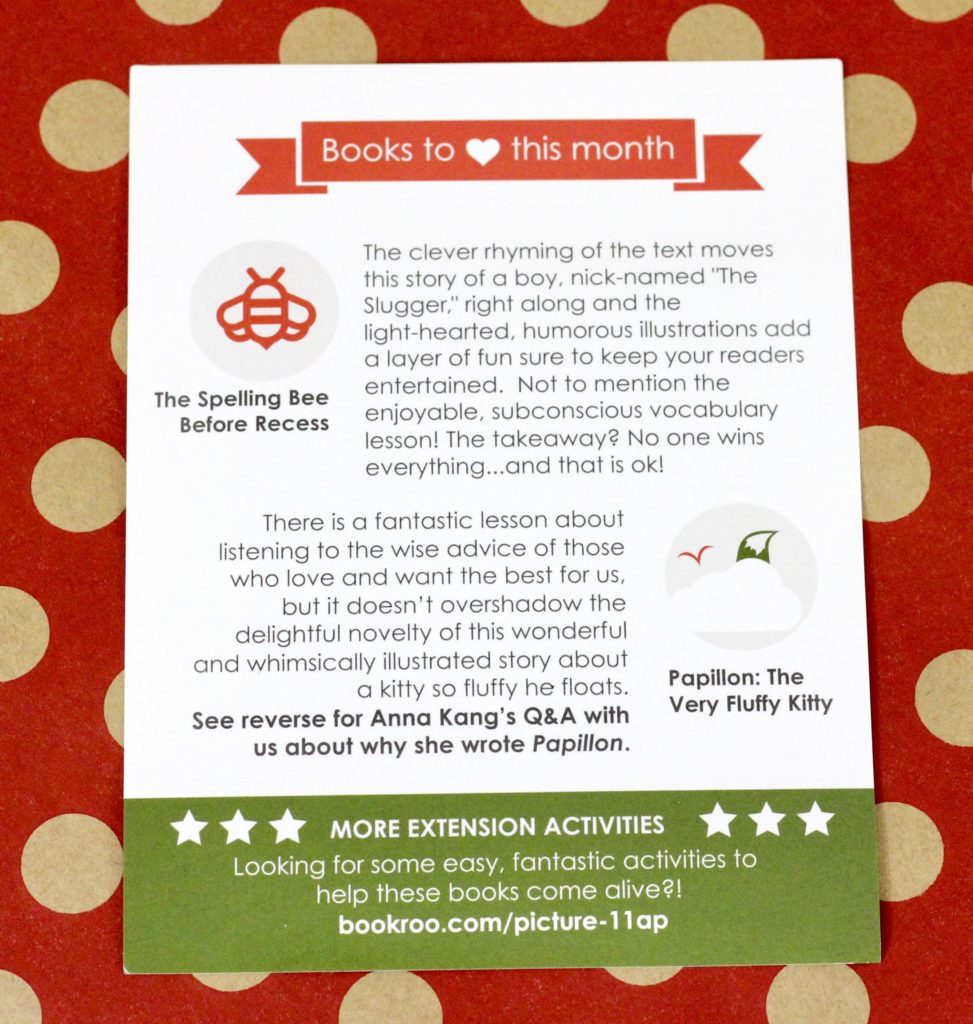 The card briefly describes the books in this month's box and includes a link for extension activities that correspond with the books! Visit: bookroo.com/picture-11ap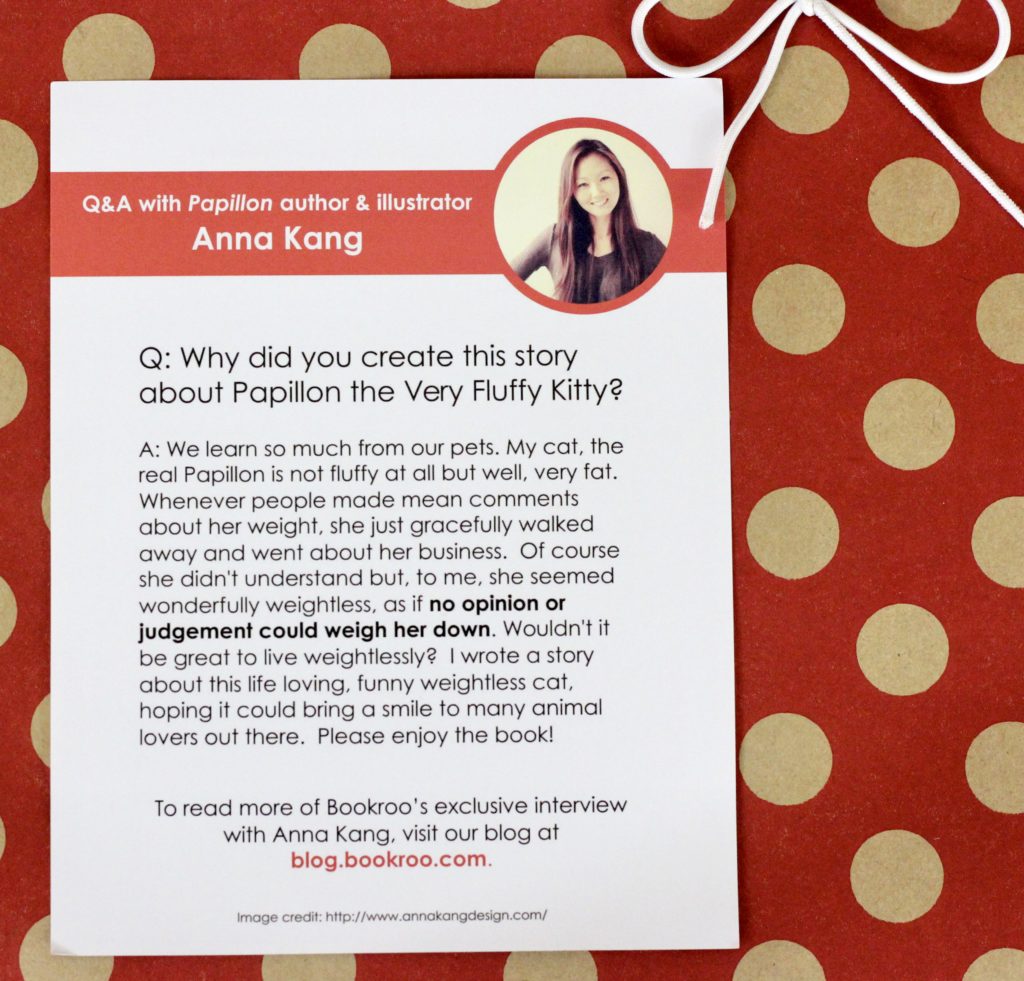 The reverse side of the description card contains a quick Q&A with the author of Papillon: The Very Fluffy Kitty. Gabe and I always enjoy learning about the authors behind our stories!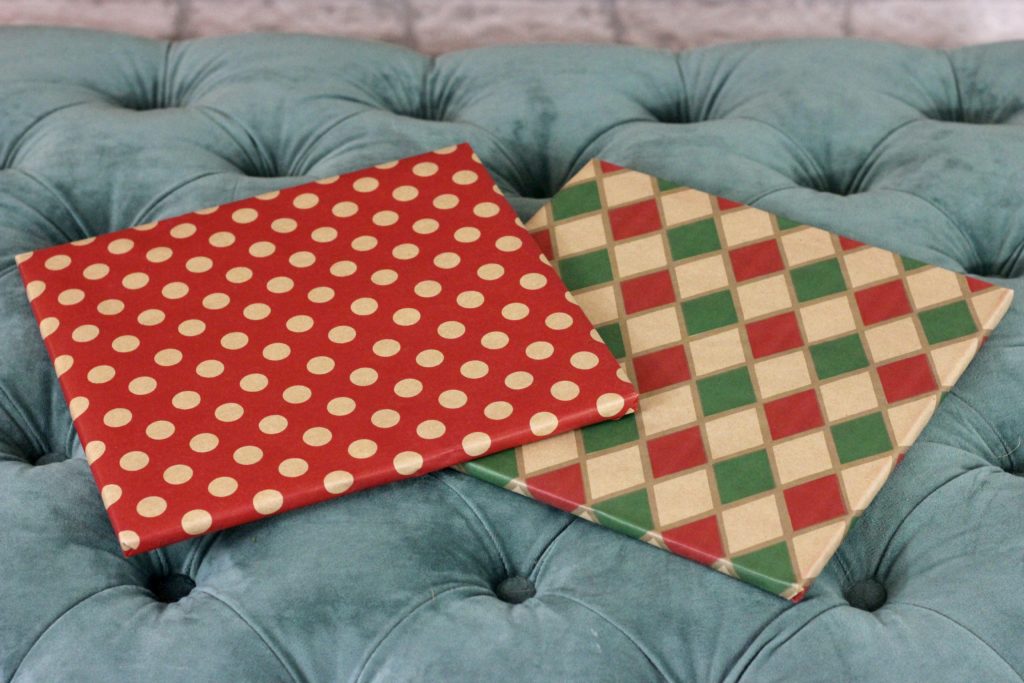 The Picture Book Box contains two books that are individually wrapped in festive gift wrap. Books are always treated like presents in our house, so having them actually wrapped up was super fun for Gabe! He couldn't wait to dive in and start unwrapping!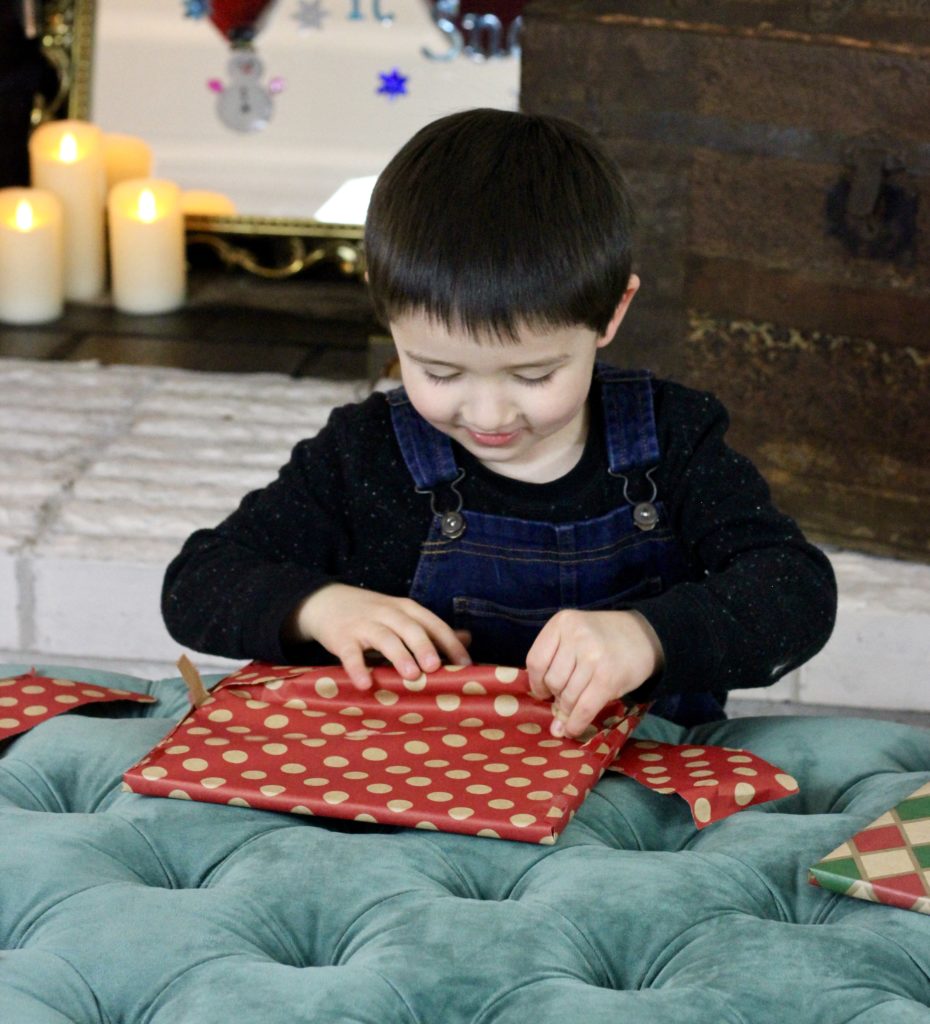 Here he goes! Gabe was pretty careful unwrapping the first book.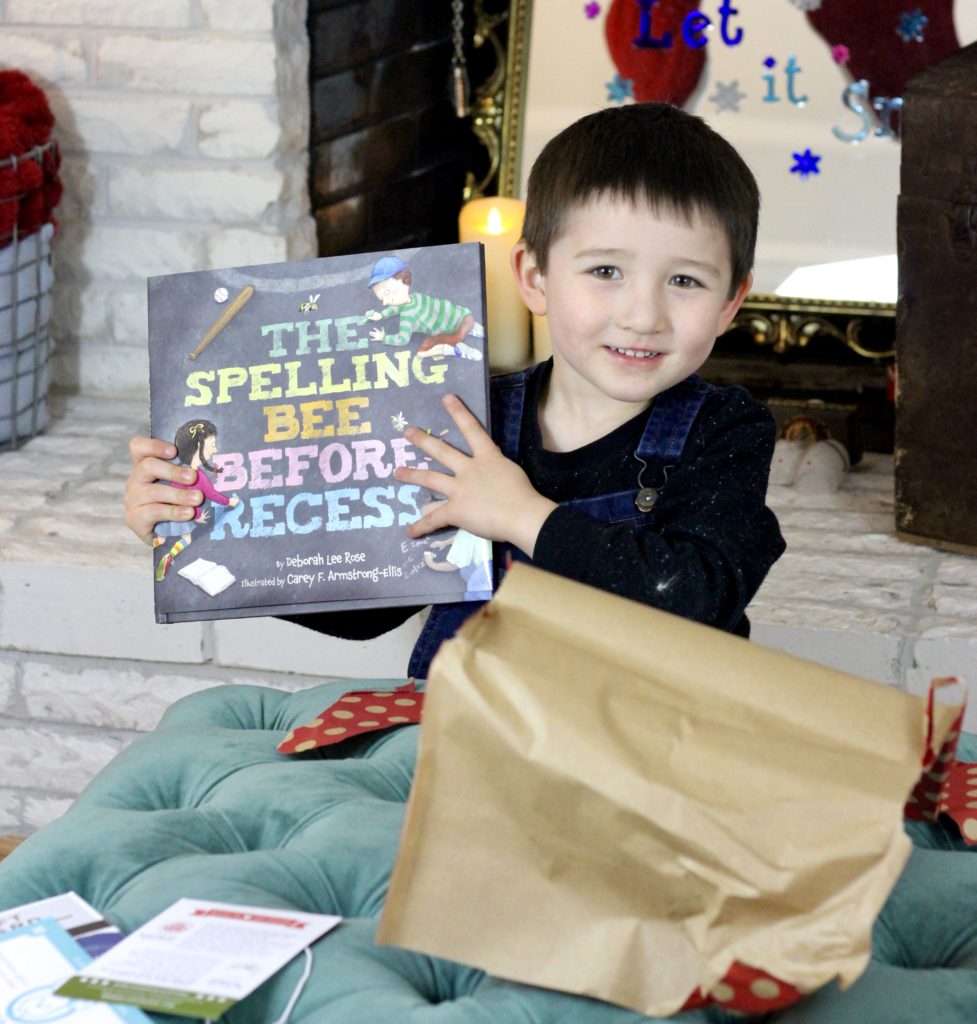 First book unwrapped: 
The Spelling Bee Before Recess by Deborah Lee Rose, Illustrated by Carey Armstrong-Ellis
($7.17 on Amazon)
It's right before recess, and the annual school spelling bee is down to just three spellers: Cornelius the Genius, Smart Ruby, and The Slugger, who never strikes out. Round after round, the words whizz at them, but with one minute left until recess, there's still no winner. Who will triumph? It all comes down to one final word, and a curveball that no one sees coming!
Deborah Lee Rose's clever rhyming text packs a laugh-out-loud wallop with words that young readers will enjoy spelling and reading aloud again and again. Fun and whimsical illustrations by Carey F. Armstrong-Ellis provide the perfect balance of humor and suspense as readers find out whether The Slugger will hit a grand slam or finally strike out.
The book includes three spelling lists that can be used for spelling bees at home, in school, at the library, or for community events. An author's note describes why and how words were chosen.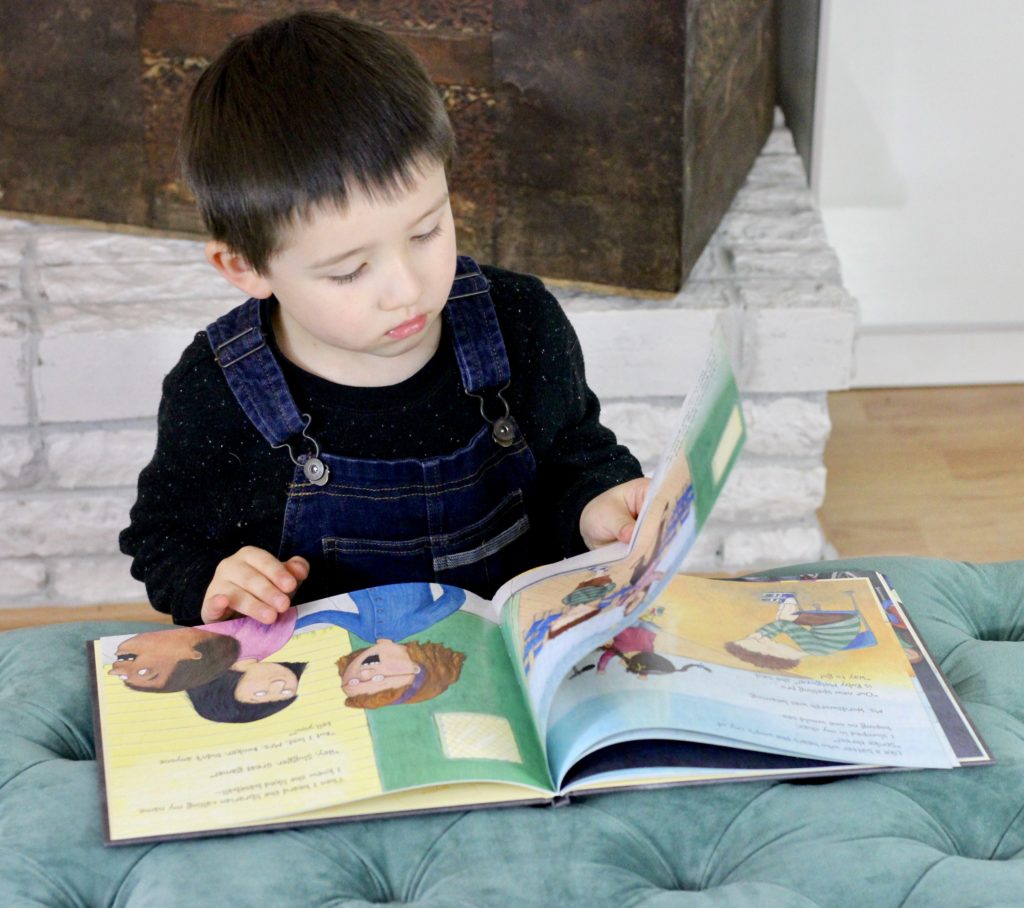 We LOVED this book! The book reads like "The Night Before Christmas" and has a great message about the importance of reading (more than just memorizing). The illustrations were captivating and really helped Gabe grasp the words as I read aloud to him.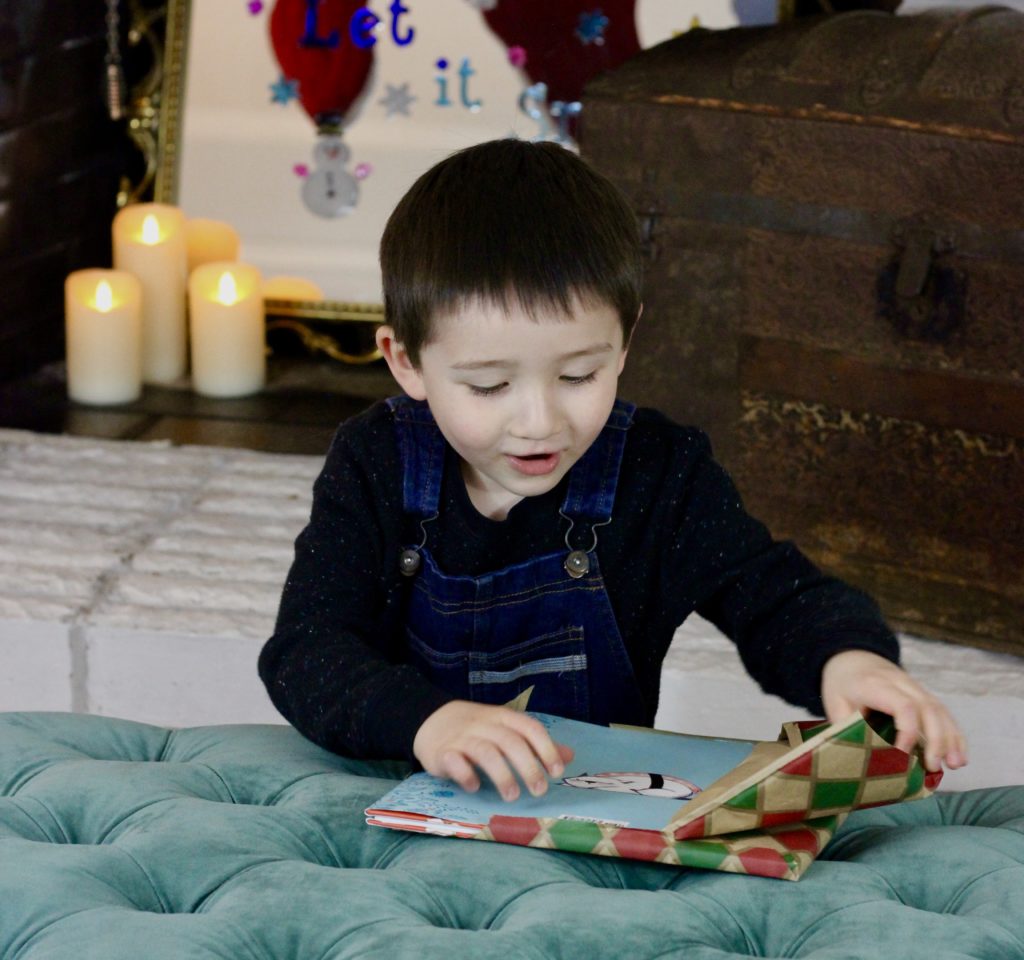 Round Two and Gabe is much less bashful about opening this one!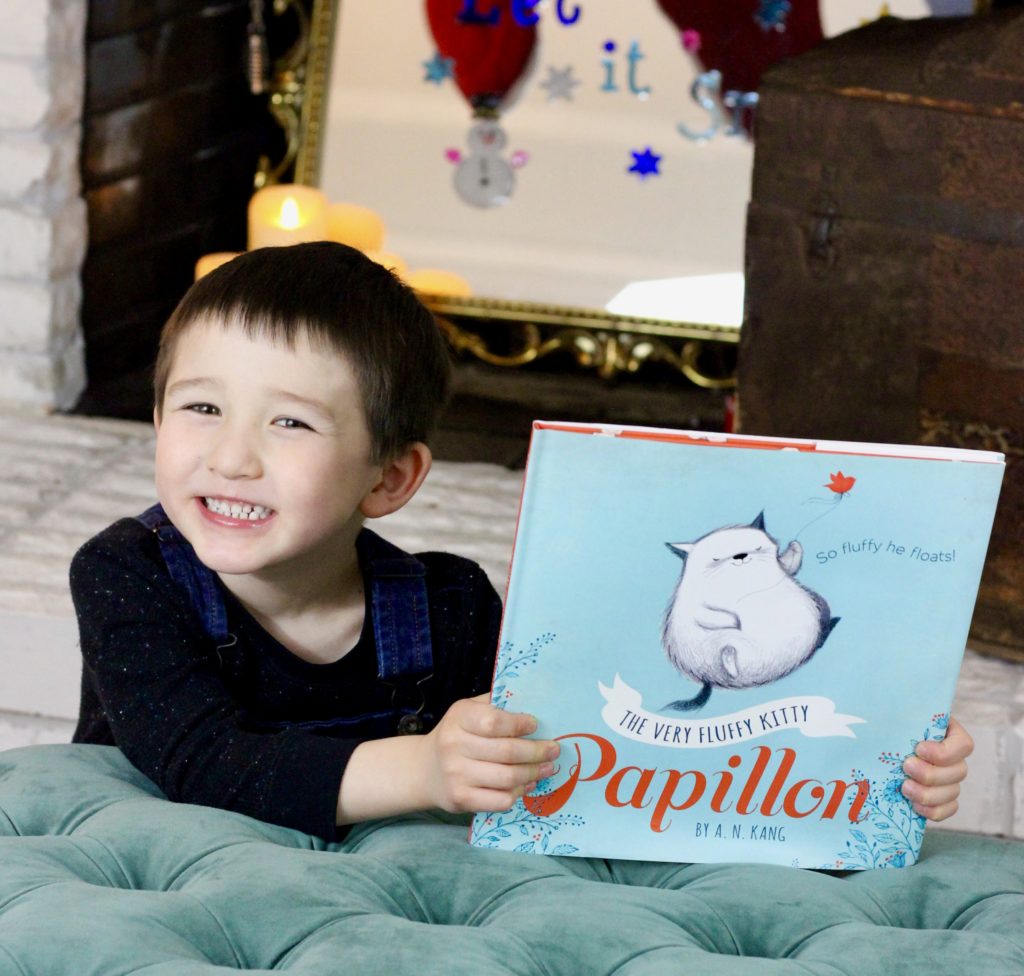 Second Book Unwrapped:
Papillon:  The Very Fluffy Kitty by A.N. Kang  ($10.33 on Amazon)
Papillon is a very fluffy kitty. So fluffy that he's lighter than air! His owner tries to weigh him down, but Papillon just wants to fly.

One particularly sunny day, he floats right out the window! Exploring the wide world is exhilarating, but it's also a little scary. Will his new friend, a bird, be able to help him find his way home?

Whimsical art and airy text come together seamlessly in this delightful debut by A. N. Kang.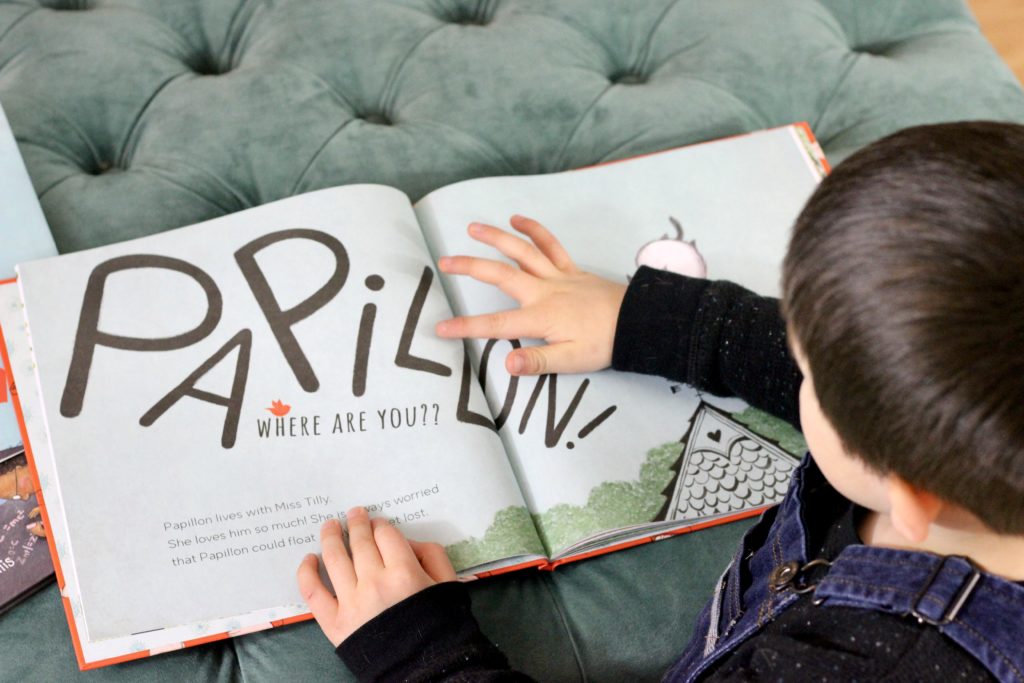 This book was a HUGE hit with Gabe! We have five kitty cats in our house so he was incredibly excited to read about this fluffy kitty. We actually read this three times in a row when he first opened the package. Gabe even took Papillon: The Very Fluffy Kitty to school to share with his class the next day!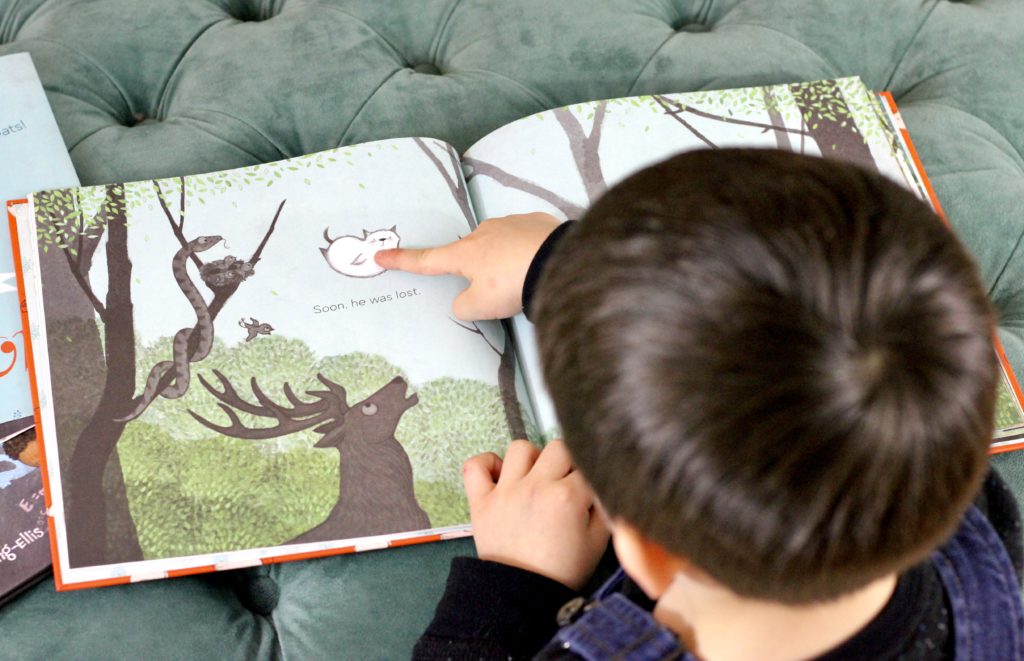 Gabe loved the illustrations best and laughed out loud at the thought of a kitty cat who was so light he floats away! He was filled with questions about Papillon and imagined many different adventures that he could have with Papillon around our house. This book was a big winner in our house!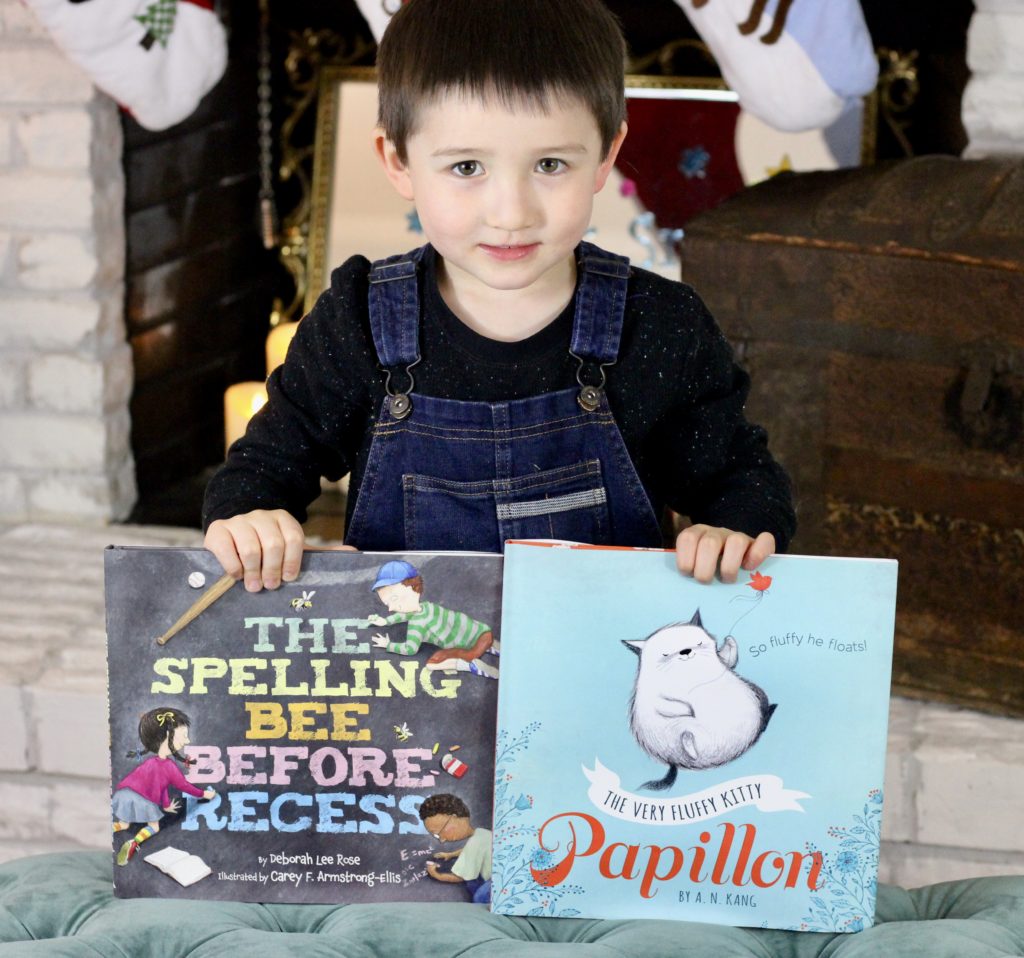 The November 2017 Bookroo Picture Book Box was AWESOME! Though both books are currently available on Amazon, I can honestly say that neither were on my radar to buy for Gabe. I am impressed by the thoughtful curation and the time that went into choosing two picture books suitable for children ages 2-6.
I am thrilled that Gabe chose Papillon: The Very Fluffy Kitty as his new favorite book to read every night! I think The Spelling Bee Before Recess will be a book that Gabe appreciates more once he's in "regular" school. He's four years old and is still in preschool so the concept of spelling bees and recess is a bit beyond him right now.
A Bookroo subscription would make the perfect gift for any young family. We thoroughly enjoyed the entire experience and Gabe is already asking when the next special book box is coming!
If interested, remember you can save $10 off any NEW subscription using code TY8X34 now through January 1, 2018!
Click HERE to sign up for the Board Book or Picture Book Subscription!
Click HERE to sign up for the Junior Book Subscription!
Until next time,
Sarah xo