The Best Vinegar Pie Recipe!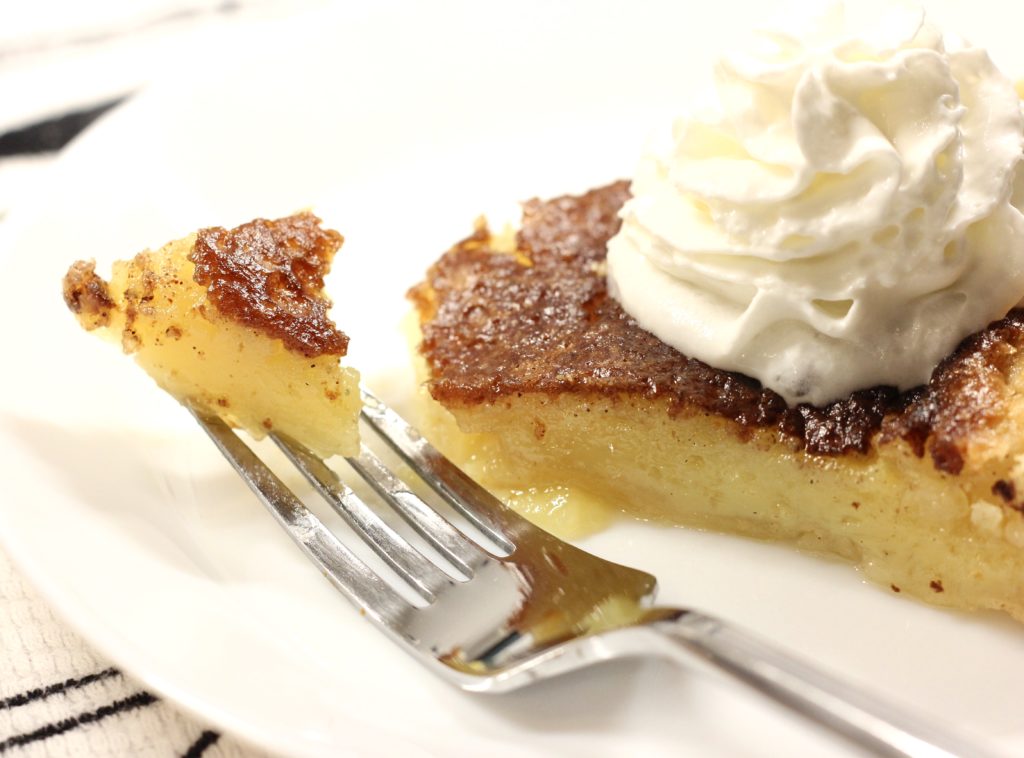 The BEST Vinegar Pie Recipe!
I know what you are thinking… vinegar pie? How… why… yuck! But hear me out now, I would never lead you astray.
Vinegar pie is a delicious, southern dessert that you can make quickly and easily using just a few simple ingredients that you probably already have on hand. This dessert has a custardy texture and the perfect amount of acid from the vinegar to contrast with the caramelized sugar top.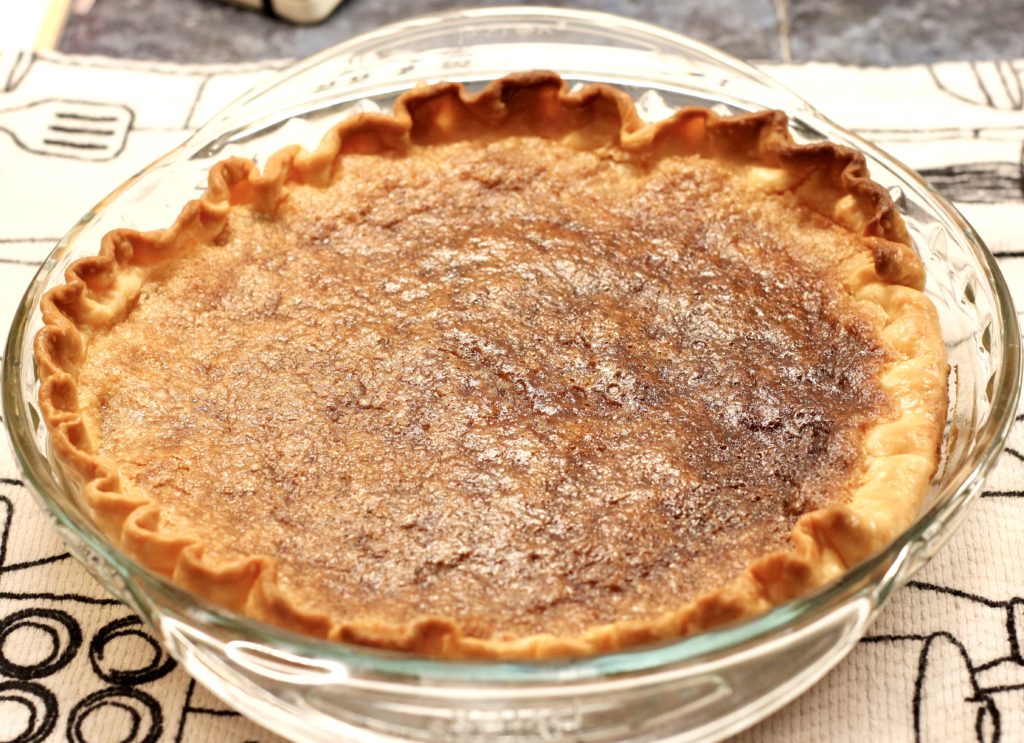 Origin:  Vinegar pie is believed to date back to the early colonization of America when farming families used what ever was on hand to create desserts. Vinegar pie was a delicious alternative when fresh fruits and cream were not available. Many holiday dinners ended with a beautiful slice of this sweet, decadent dessert.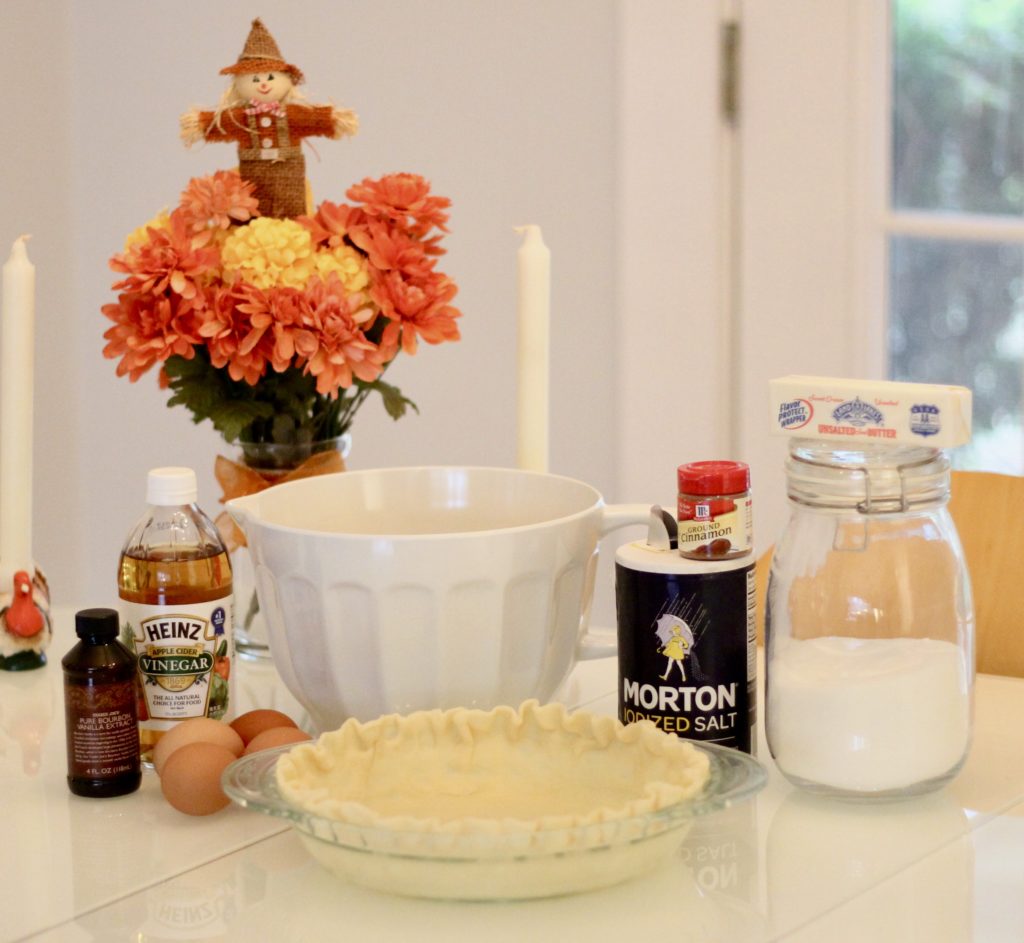 There are many different variations on the humble Vinegar Pie. My take on the recipe is simple and with as little prep work as humanly possible. The filling is made using apple cider vinegar, butter, sugar, eggs, vanilla bourbon extract, cinnamon, and a little salt. That's it.
Trust me, this entire recipe takes under 1 HOUR to complete start-to-finish. Try this out at home, you know, for quality assurance purposes, and then be prepared to wow your holiday guests at your next big dinner!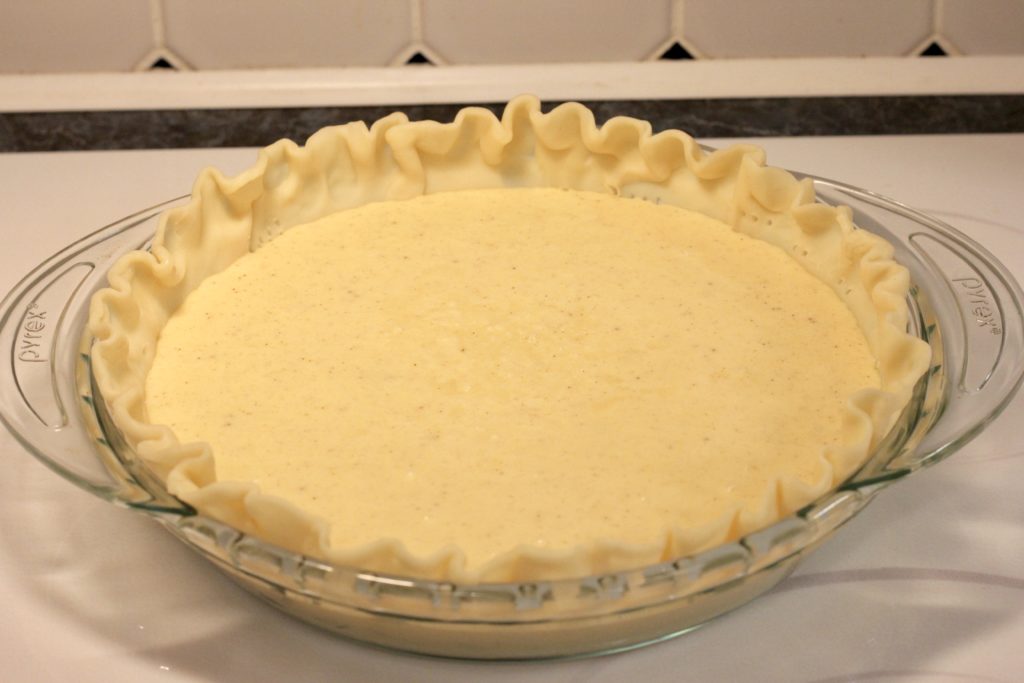 Ingredients:
4 large eggs

2 Tbsp apple cider vinegar (white vinegar also works)

1 1/2 c. sugar

1/2 c. unsalted butter (1 stick), melted

1/2 tsp cinnamon 

1 1/2 tsp Bourbon vanilla extract (Any extracts will work; try vanilla, maple, or lemon!)

Pinch of salt

1 (9 inch) pie crust, unbaked
Directions:
Preheat oven to 425°F
In a medium bowl, use hand mixer to beat eggs, apple cider vinegar, sugar, melted butter, cinnamon, Bourbon vanilla extract, and salt until well blended.
Pour batter into pie crust and bake for 25 – 35 minutes, until the center is set.
Note:  The pie will puff up in the center during baking and will deflate once you pull it from the oven. 
Let cool before serving.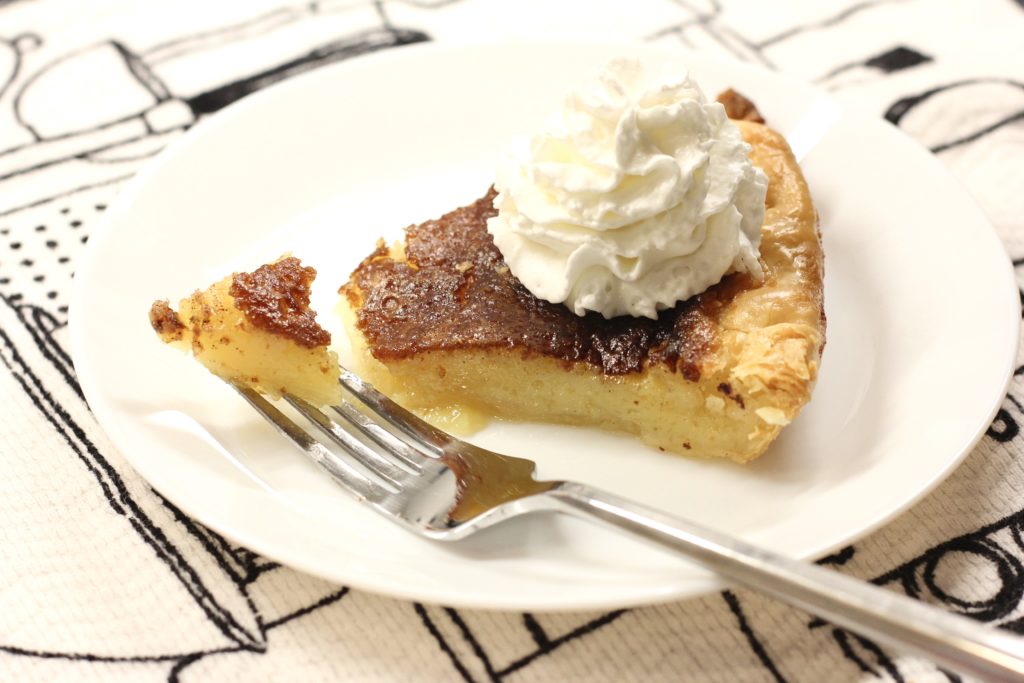 You can dress it up with whipped cream or vanilla ice cream, though it's completely perfect on its own. Best enjoyed with friends and family! 
Until next time! xo
Sarah
Don't forget to tell us what you think in the comments below!