Best Steak Marinade in Existence (?) Recipe
Grilling season is officially here and fortunately I was able to purchase some great rib eye steaks at the commissary a few weeks ago to get us prepared.
I found this recipe for The Best Steak Marinade in Existence on Allrecipes.com and was intrigued by the title.  I know ribeyes don't need a marinade for tenderness, but I do love trying out different flavors that enhance that great steak-on-the-grill taste. Is this marinade really the best one out there? I have to admit that I did tweak it just a little – can't ever leave things alone!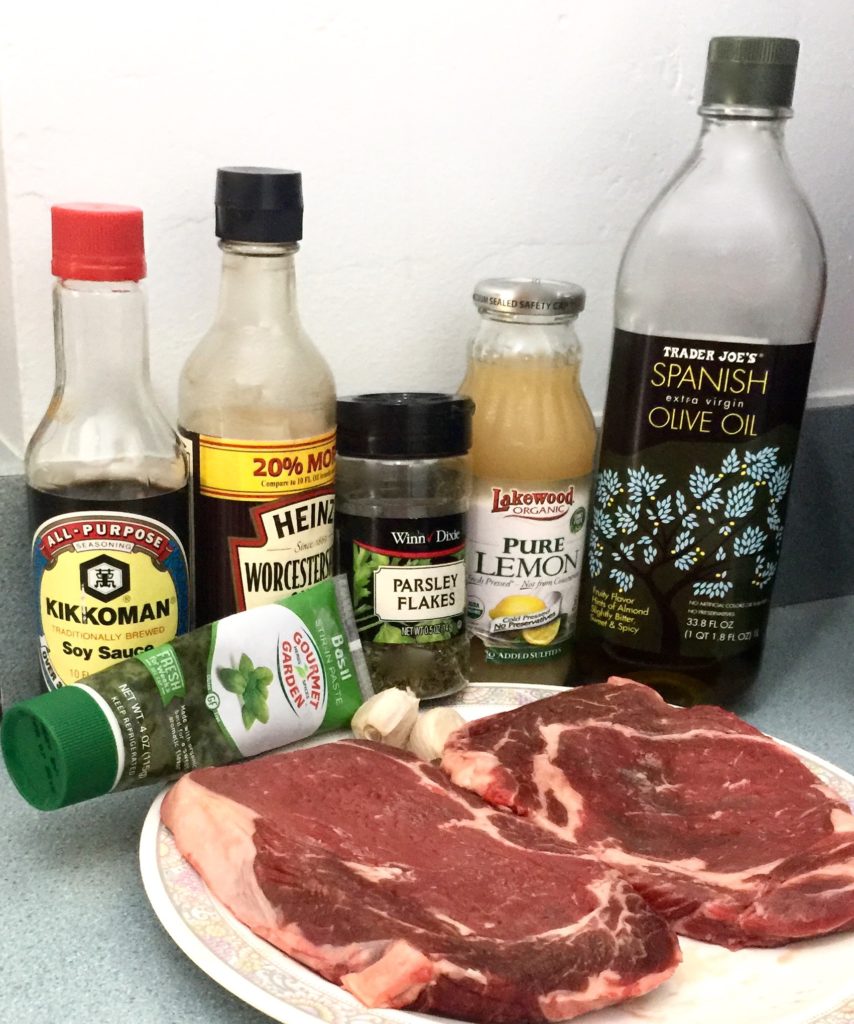 One of the BEST things about this marinade recipe is that all of the ingredients are pantry staples. I love to be able to prepare a meal without an emergency run to the store, especially for that one ingredient that I won't use again and will have to toss in a few months.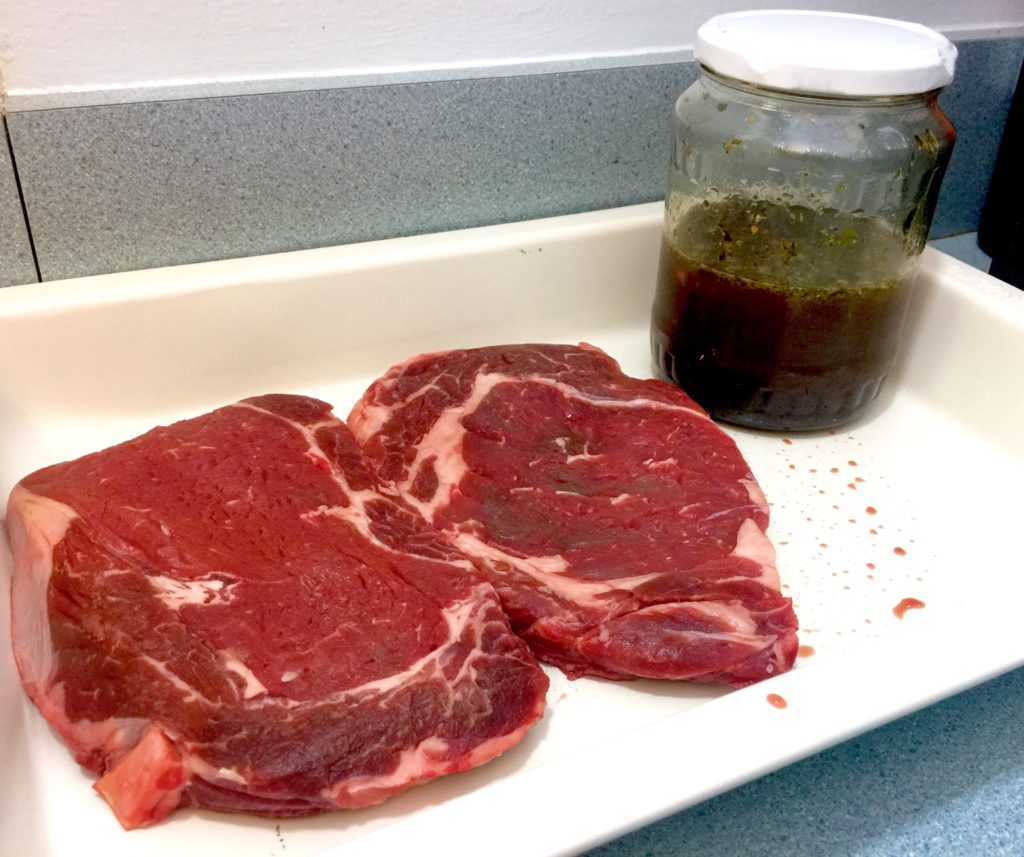 You can use a large, flat pan for marinating like I did, or just use a large ziplock bag.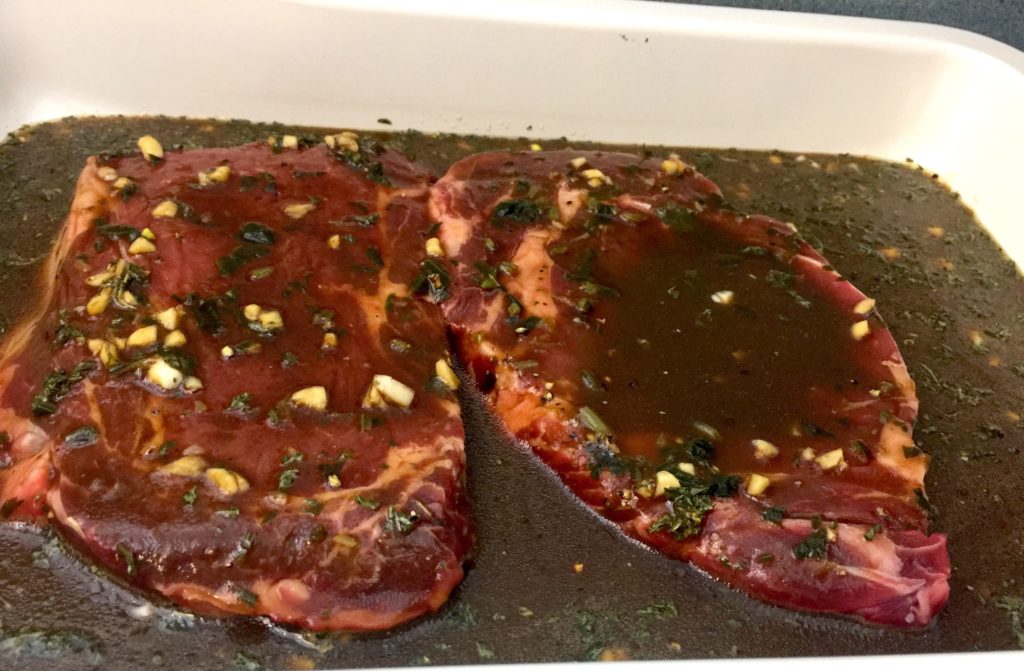 Cover and place your marinating steaks in the refrigerator for up to 8 hours. Marinating too long can break down the texture of the meat. Those steaks are just loving that sauce!
Ingredients:
2 tbsp frozen basil – you can use fresh (chopped) or dried, too. Dried has less flavor.
2 cloves garlic, diced
1 1/2 tbsp parsley flakes, dried
1/2 tsp freshly ground pepper
1/3 cup lemon juice
1/3 cup soy sauce
1/4 cup Worcestershire sauce
Directions:
Combine all ingredients. Pour marinade over meat. Cover, and refrigerate for up to 8 hours.
Cook meat as desired.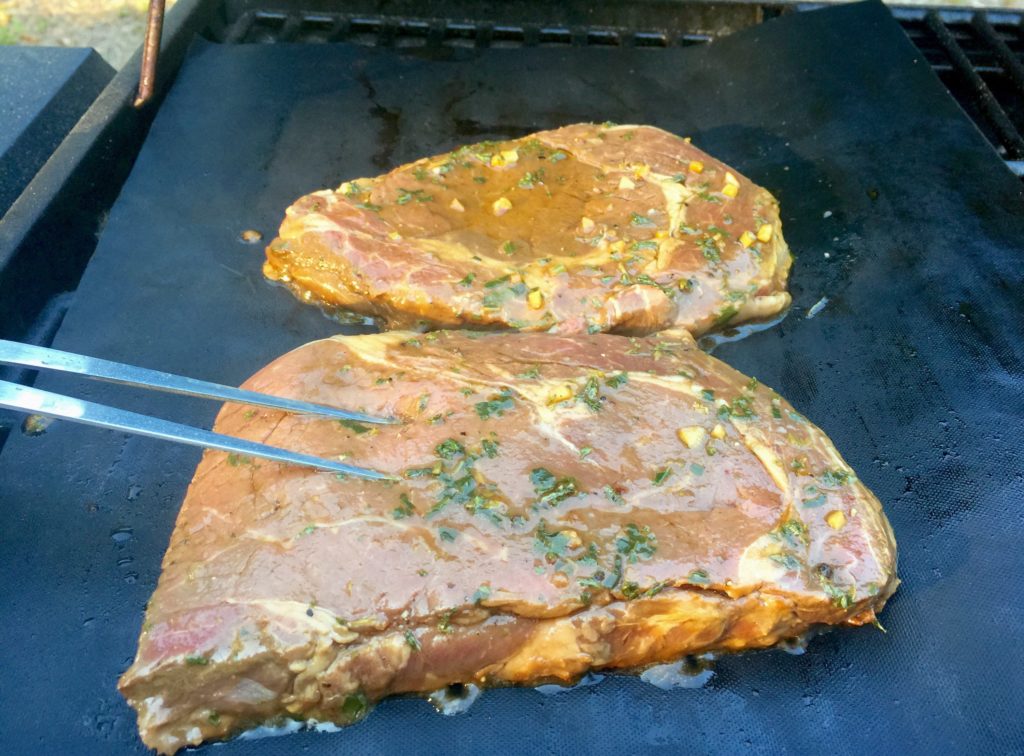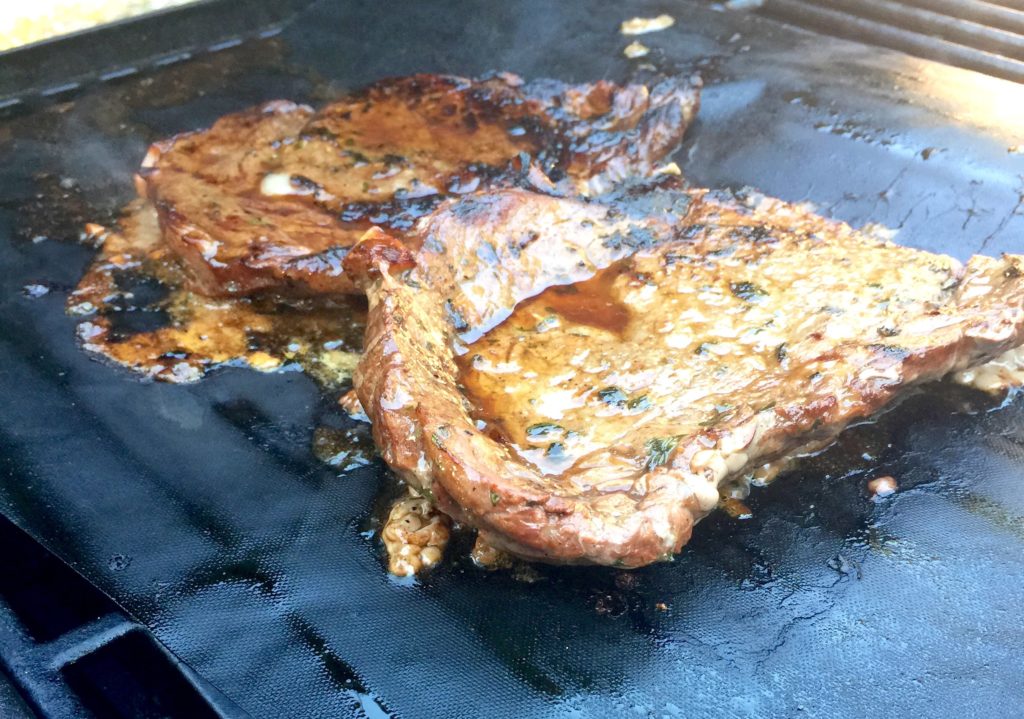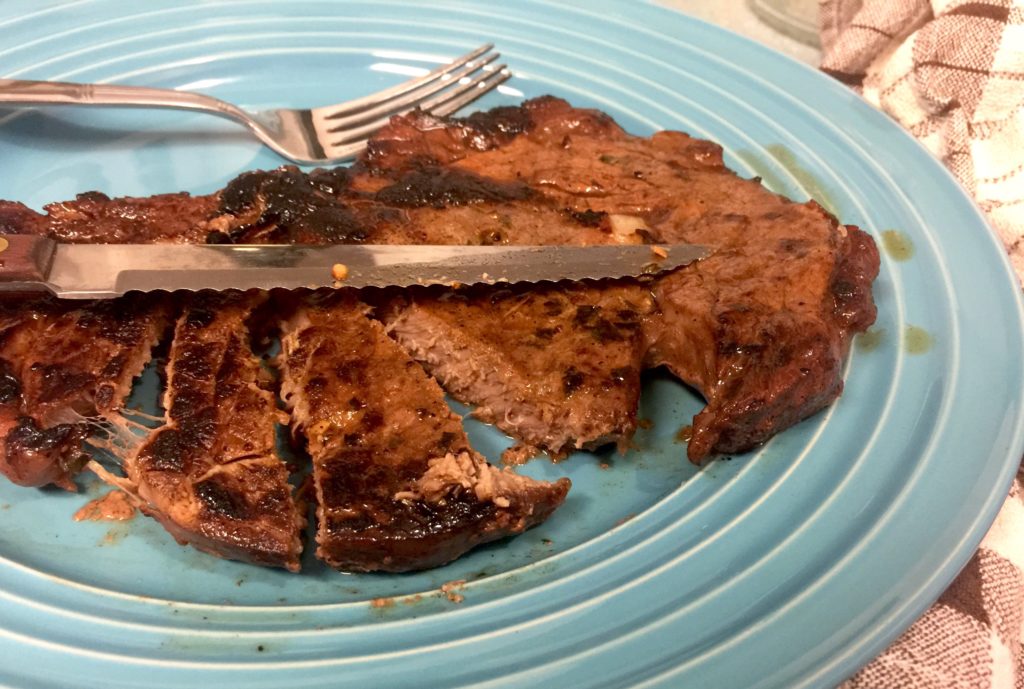 Just look at that delicious grilled ribeye steak! I can't say that this is the best steak marinade that I have ever used, but the taste was a great match for the ribeyes. The marinade enhanced and brought out the natural tasty flavor of the grilled steak and did not dry out, toughen, or overpower the meat.
The recipe is easy – give it a try for yourself this summer!