The BEST Pork Chops and Gravy Crock Pot Recipe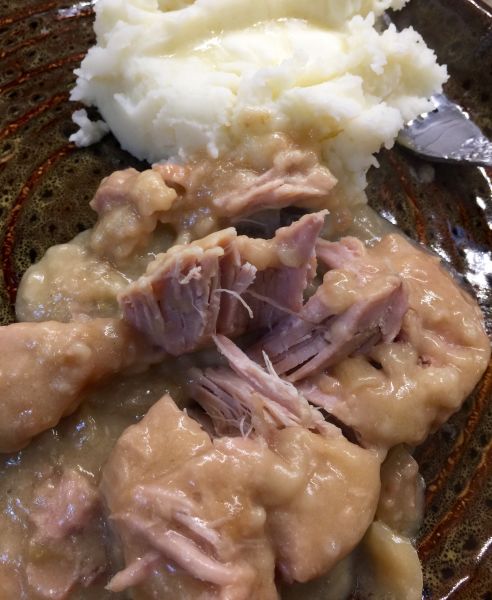 Want to fix the BEST pork chops and gravy (ever) in your crock pot?
These pork chops are easy to prepare, cooked slowly, and come out of the crock pot just tender and delicious! The recipe is from a page torn out of a long forgotten magazine and tucked into my recipe box from many years ago. My husband and all of my kids love it! And I apparently am incapable of fixing a meal without onions and garlic, so be forewarned!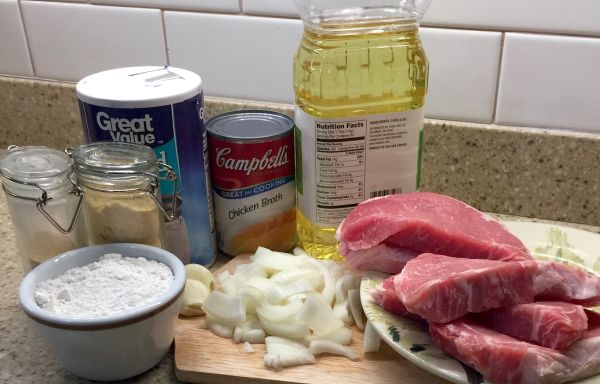 Ingredients:
½ cup flour
1 ½ tsp dry mustard
½ tsp salt
1 tsp garlic powder
5 or 6 (1 inch thick) lean pork chops – I use boneless
1 onion, chopped
2 cloves garlic, chopped
1 (10 ½ oz) can condensed chicken broth, undiluted
2 Tbsp vegetable oil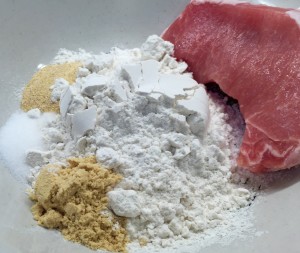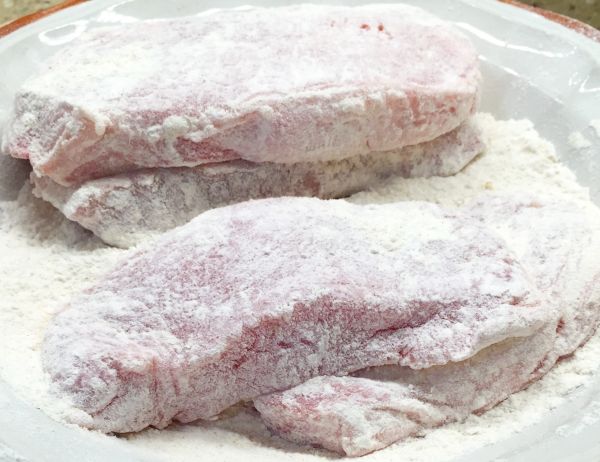 Directions:
Combine first 4 ingredients in a shallow bowl, dredge chops in flour mixture, set aside.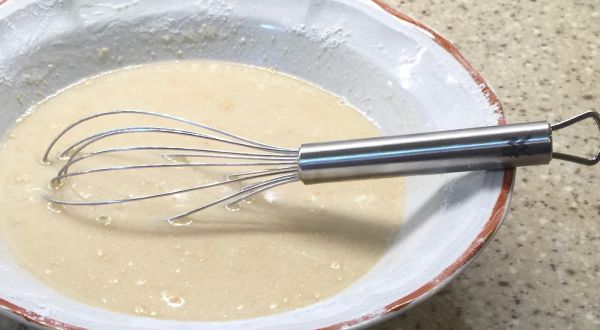 Whisk together remaining flour mixture and chicken broth.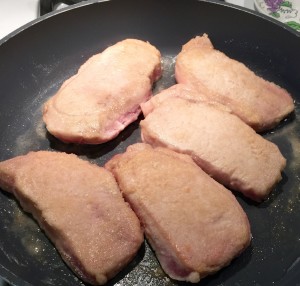 Heat oil in a large skillet over medium-high heat and cook chops in hot oil just until browned on both sides.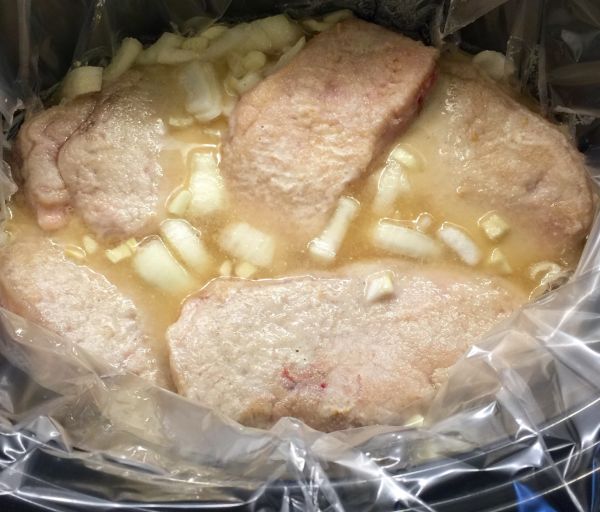 Place chopped onion and garlic in crock pot, followed by flour/chicken broth mixture. Place pork chops in crock pot, making sure they are in the broth.
Cook, covered, on high for 2 – 2 ½ hours until tender. Serve with hot rice or mashed potatoes.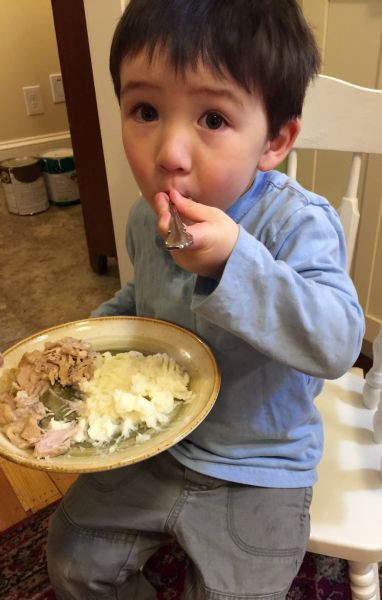 Yay!! Another generation loving these tasty and tender pork chops in gravy! This meal is definitely toddler-approved. Little G ate every bite and even wanted seconds!   🙂