Best Banana Pound Cake Recipe!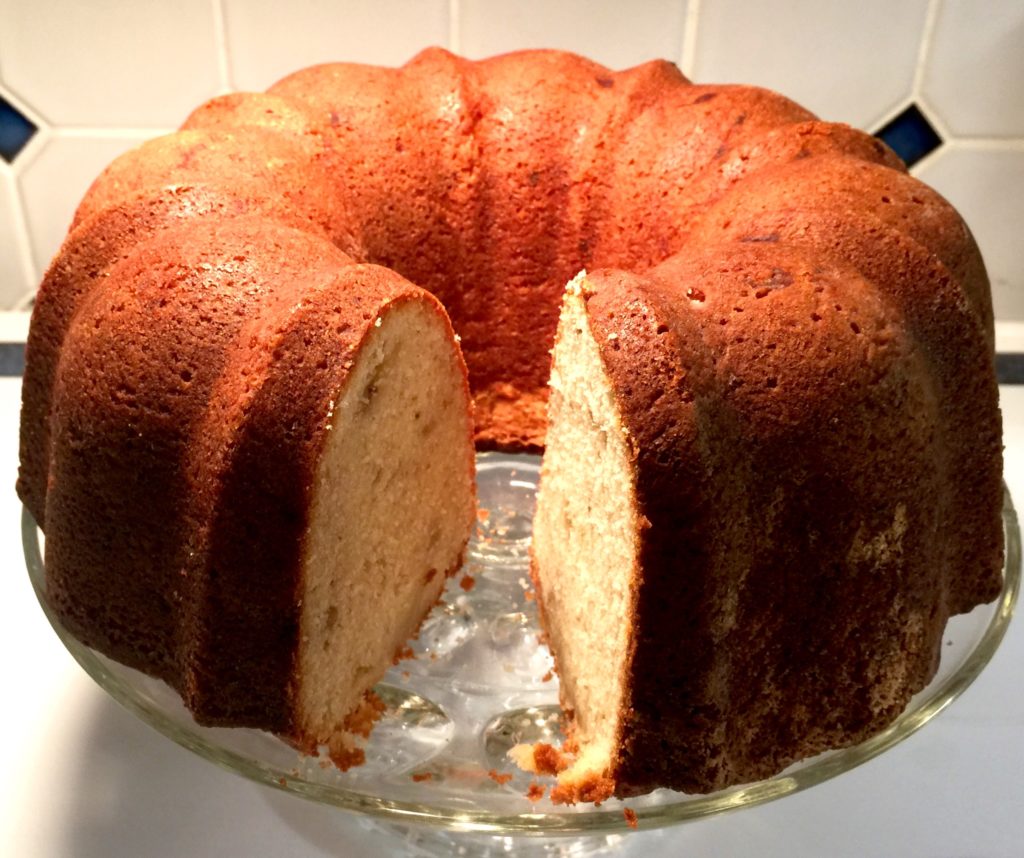 My husband is a pound cake fanatic and over the years I have found a few recipes that are particularly yummy and never fail me. This banana pound cake recipe is one of those. It was cut out of a magazine (no idea which one) many years ago with the last couple of lines of directions taped to the bottom because it must have run over into another column of text. Don't you hate it when magazines do that to recipes you want to save?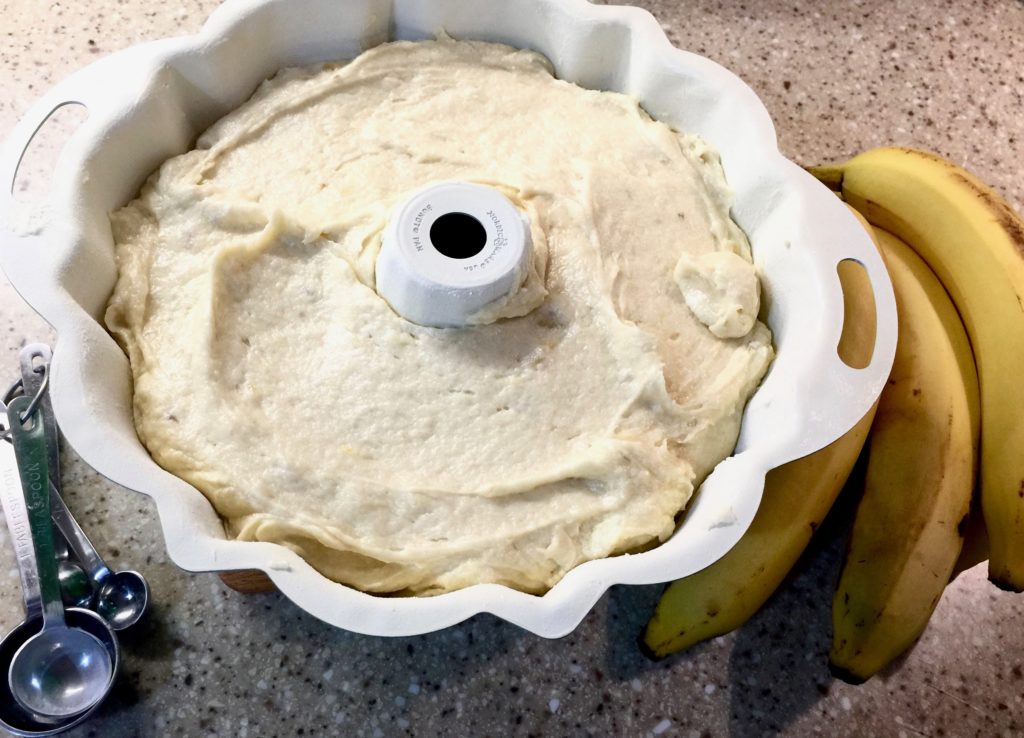 This banana pound cake recipe also gives me a reason to use my bundt pan. I have tweaked the recipe just a bit because the original directions have you using 2/3 shortening to 1/3 butter. I tried that once and it really did affect the taste – the cake is much better with all butter, no shortening.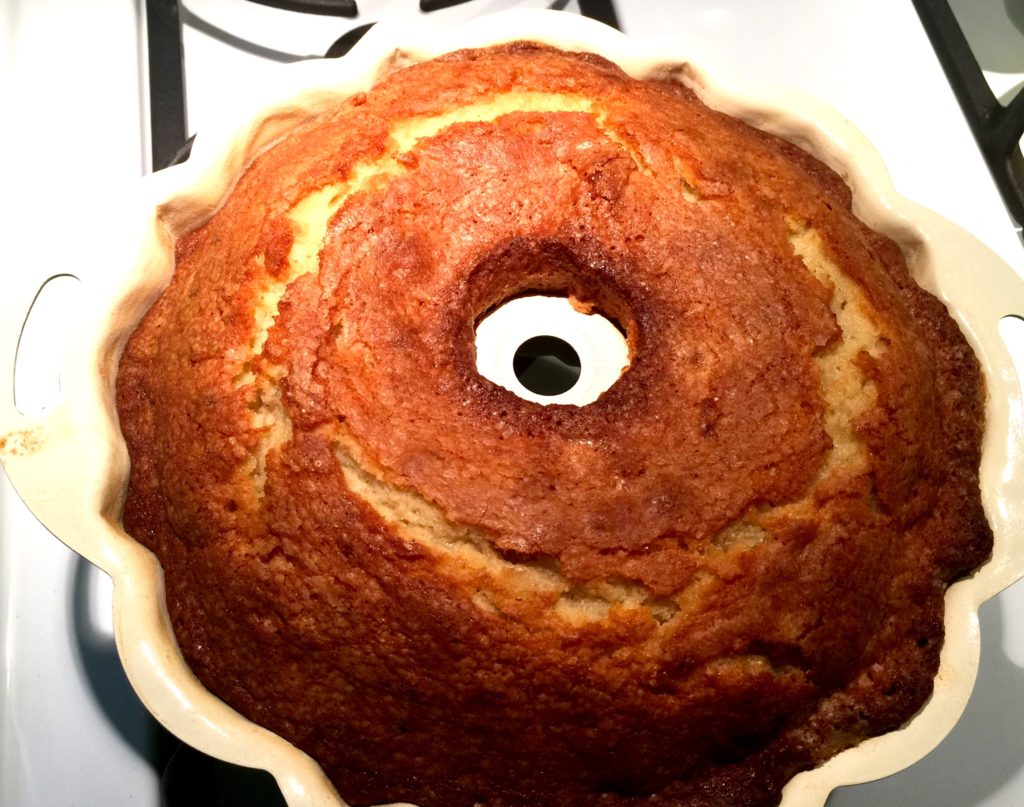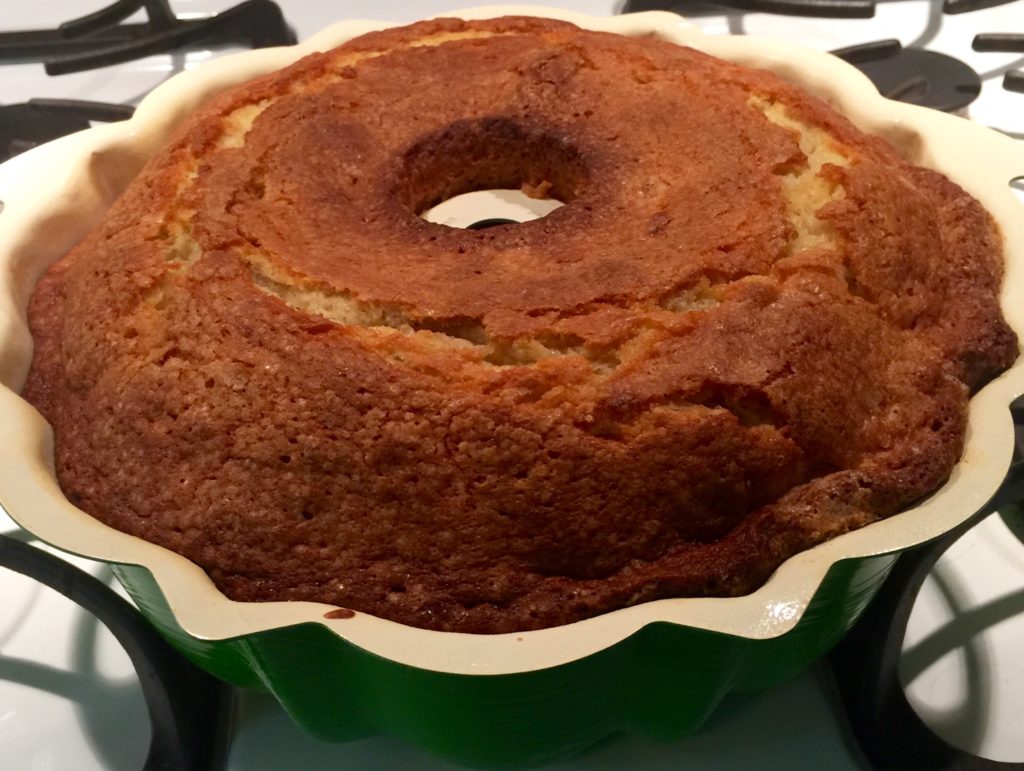 A good pound cake is buttery and dense. They taste even better the day after baking! You can make one ahead of time and freeze for up to three months if properly wrapped – a good thing to know when a holiday prep is approaching! There are a few tips you should follow to make sure your pound cake comes out perfectly.
Prep your ingredients ahead of time.
Use room temperature ingredients. Don't warm your butter in the microwave – it won't cream properly.
Measure accurately.
Don't rush the mixer time. Be sure you beat the butter/sugar mixture until light & fluffy – could take up to 7 minutes depending on your mixer.
Conversely, don't overbeat the eggs. Add one at a time and just mix until the yolk disappears. Overbeating the eggs can cause a fragile crust.
Make sure your pan is well greased and floured.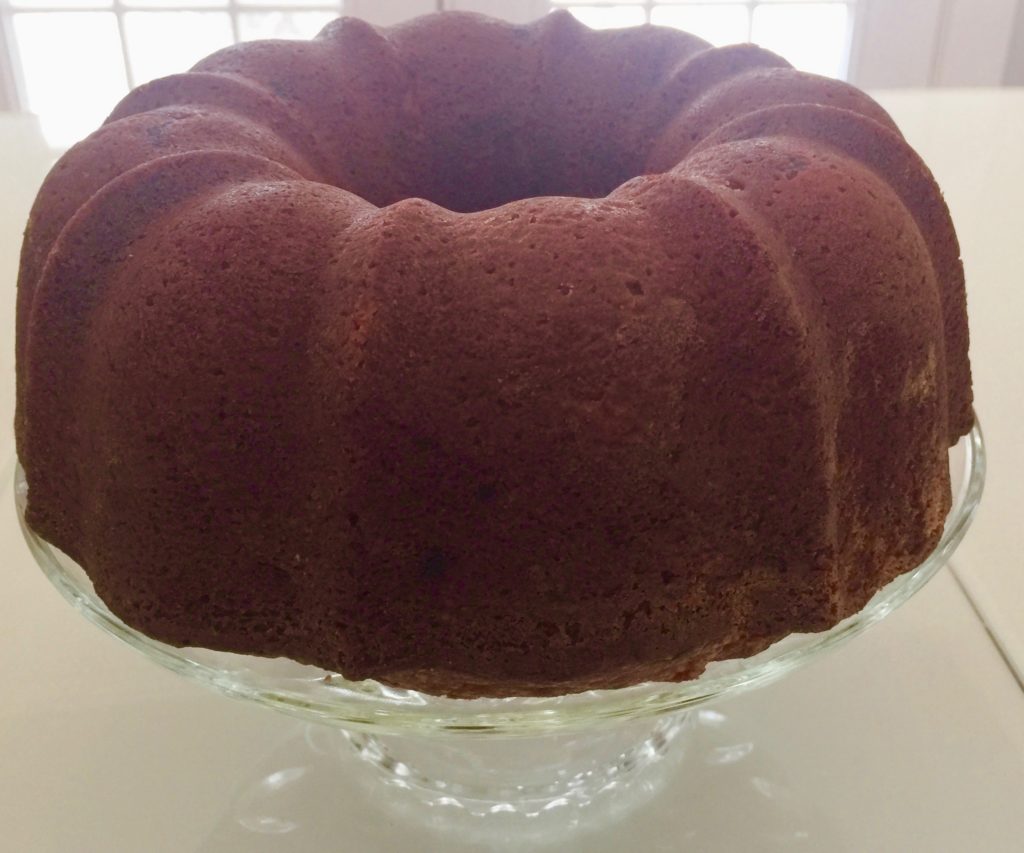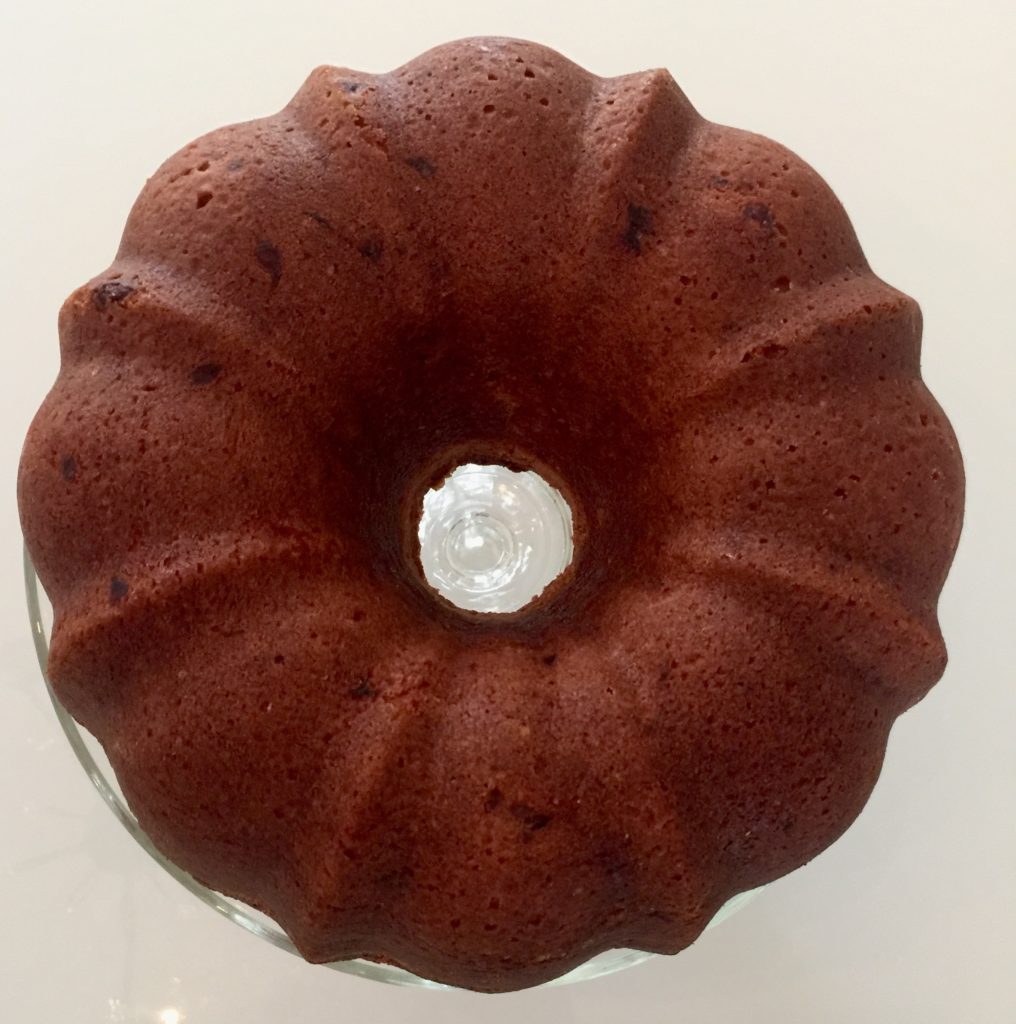 Banana Pound Cake
Ingredients:
1 1/2 cups (3 sticks) butter at room temperature
3 cups sugar
5 large eggs
3 ripe bananas, mashed
3 Tbsp milk
2 tsp vanilla extract
3 cups flour
1/2 tsp salt
1 tsp baking powder
Directions:
Beat the butter at medium speed about 2 minutes, until creamy. Gradually add the sugar and continue beating on medium-high speed 5-7 minutes, until very light and fluffy. Add the eggs one at a time, beating just until the yellow disappears.
Combine the mashed bananas, milk, and vanilla.
Combine the flour, salt, and baking powder. Add to the butter/sugar mixture alternately with the banana mixture, beginning and ending with the flour mixture. Beat at low speed just until blended after each addition. Pour the batter into a greased and floured 10″ tube pan.
Bake at 350 degrees for 1 hour and 20 minutes, or until a wooden pick inserted in the center of the cake comes out clean. Cool in the pan on a wire rack 10-15 minutes. Then remove cake from the pan and let it finish cooling on the rack.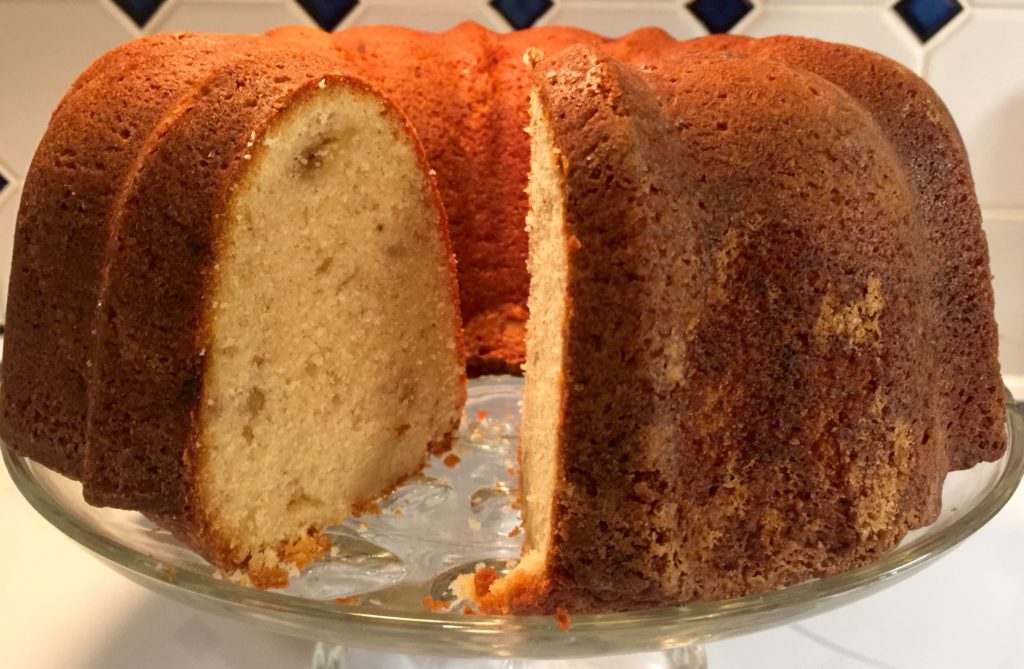 This one came out perfectly!