Bailey's Irish Cream Single Serve Cappuccino Review
The Homespun Chics received this product for review. All opinions are 100% our own. This page contains affiliate links.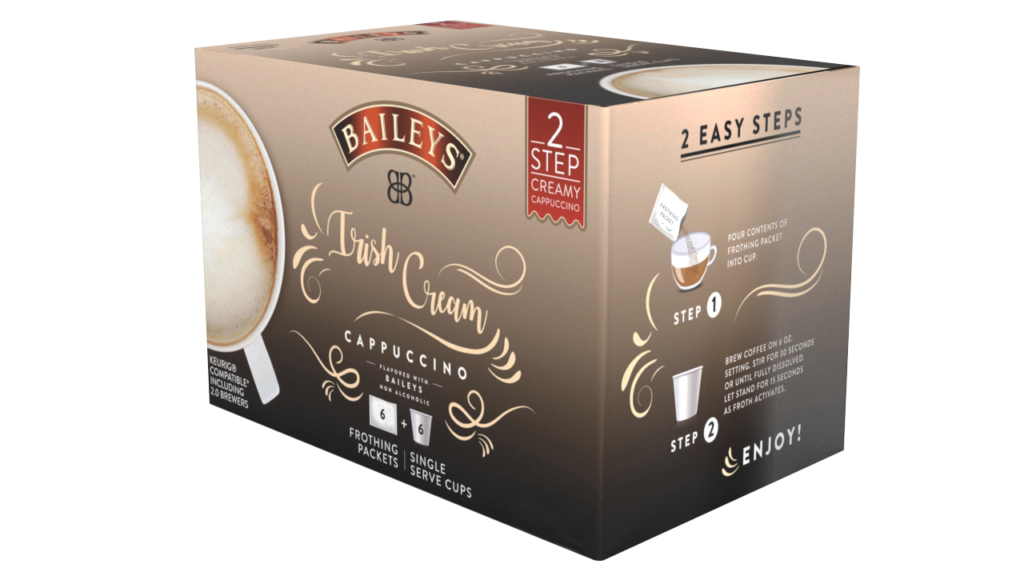 One of my favorite memories is of spending time in Sicily and walking over to the coffee shop down the street every morning to buy a cup of cappuccino. This was the first time I had ever tasted the frothy, milky coffee concoction and I fell in love with it! Fast forward to today…living out in the country like we do means buying that cup of cappuccino in a coffee shop is expensive – in both time and money – with a drive into town (and back) to pay way too much money for someone to fix that frothy cup for me. But I have found the perfect solution – Bailey's Irish Cream Single Serve Cappuccino!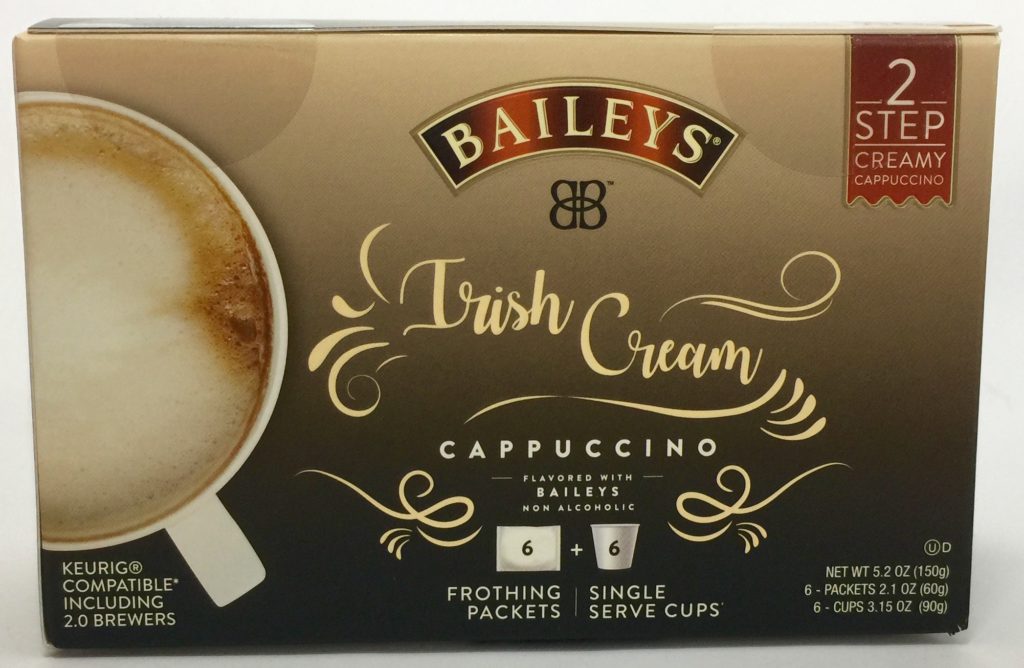 Now I can be my own barista, right in my own kitchen, with Bailey's Irish Cream Cappuccino kit and my Keurig.  This 2 step process is so easy to do and there is no driving or tipping required!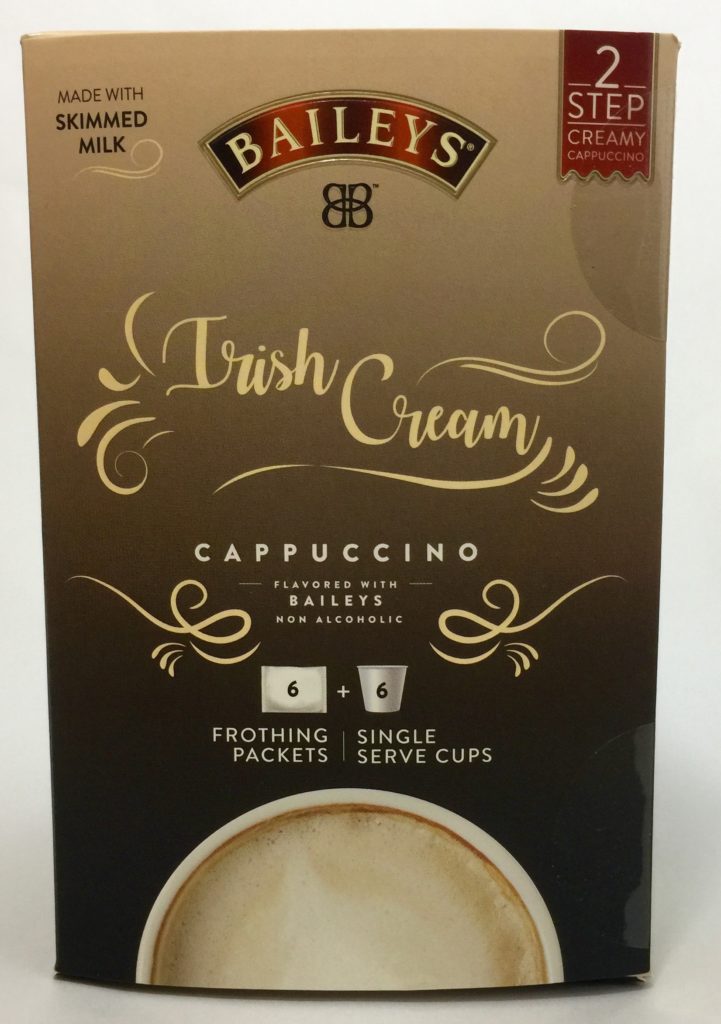 Each box of Bailey's Irish Cream Cappuccino comes with 6 frothing packets and 6 single serve cups that are Keurig-compatible, including the 2.0 brewers.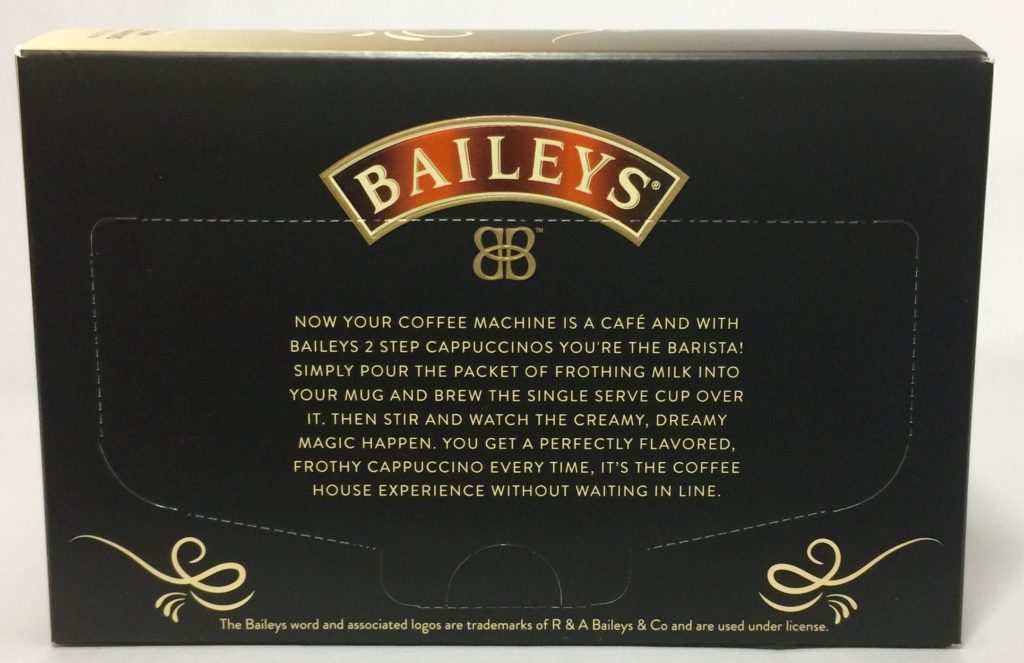 "Nothing compares to the unmistakable flavor of Bailey's Original Irish Cream. And when that unique blend of premium Irish dairy cream, the finest sprites, aged Irish whiskey, and chocolate are infused into a freshly brewed cappuccino, it's a taste like no other."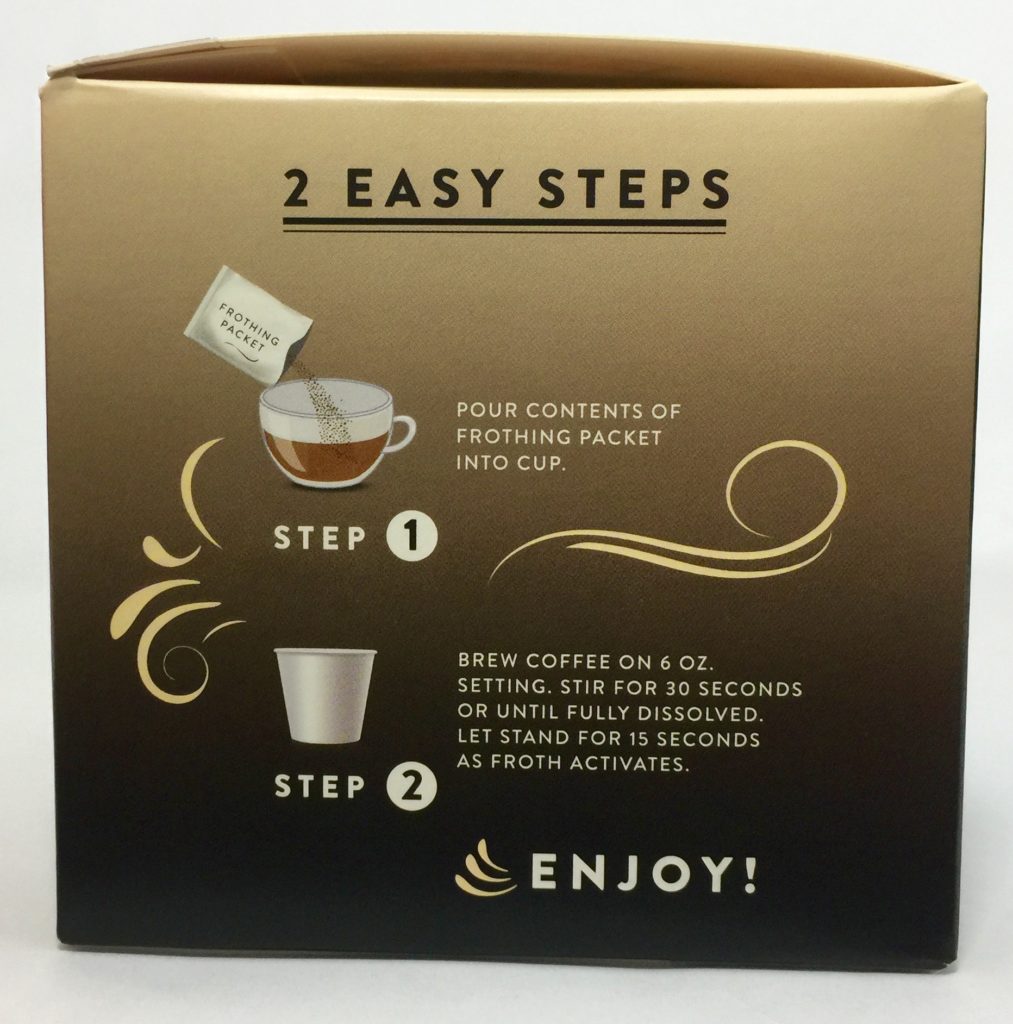 The directions for making a cup of Bailey's Irish Cream Cappuccino are easy to follow!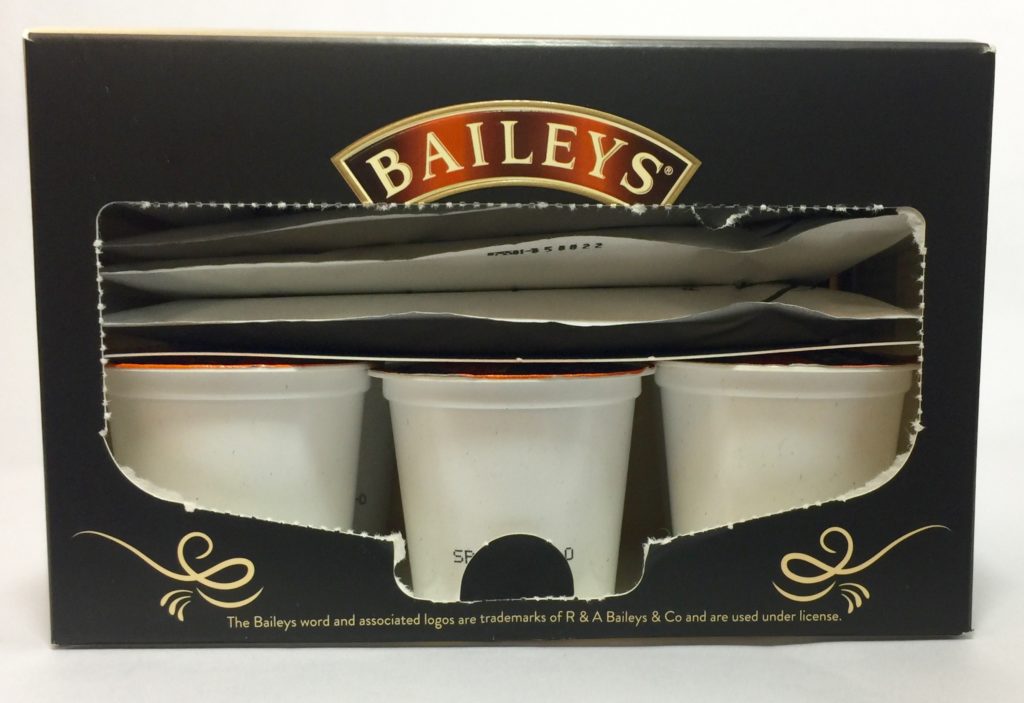 The box has a front opening that makes a cut out dispensing area so I can keep it on the counter right next to my coffee maker for easy access.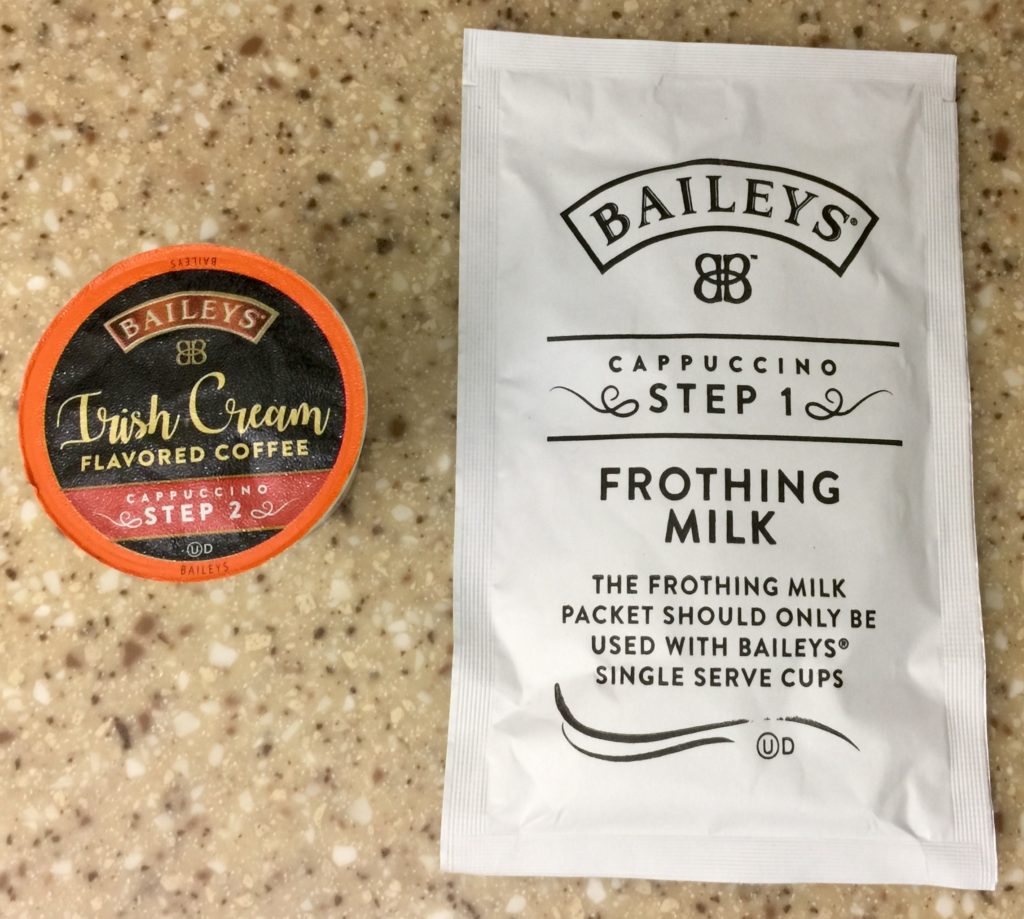 There are 2 ingredients needed for the brewing process. Step 1 is the Frothing Milk packet (made with skimmed milk) and Step 2 is the single serve pod of Bailey's Irish Cream flavored (non-alcoholic) coffee.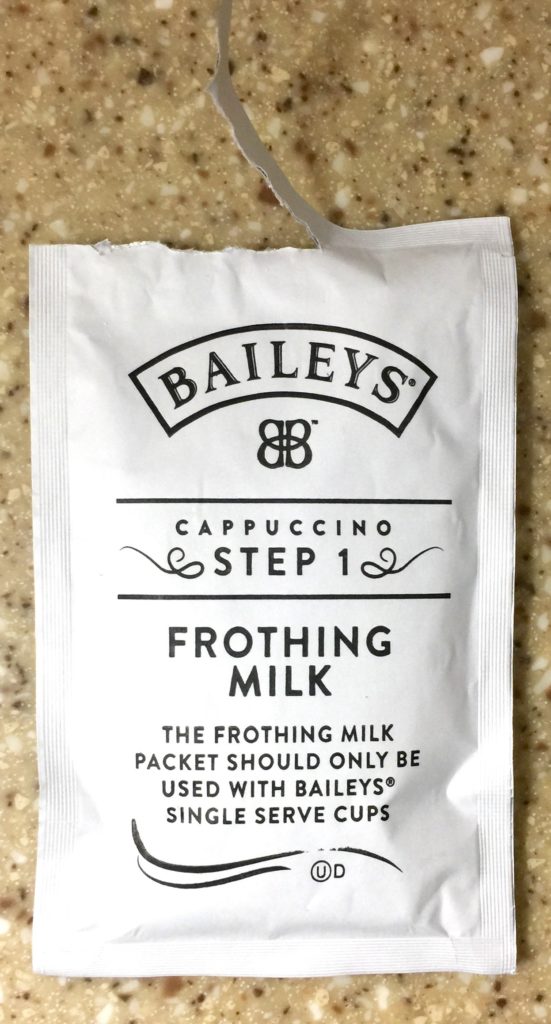 The frothing milk packet opens easily at the top. No need for scissors!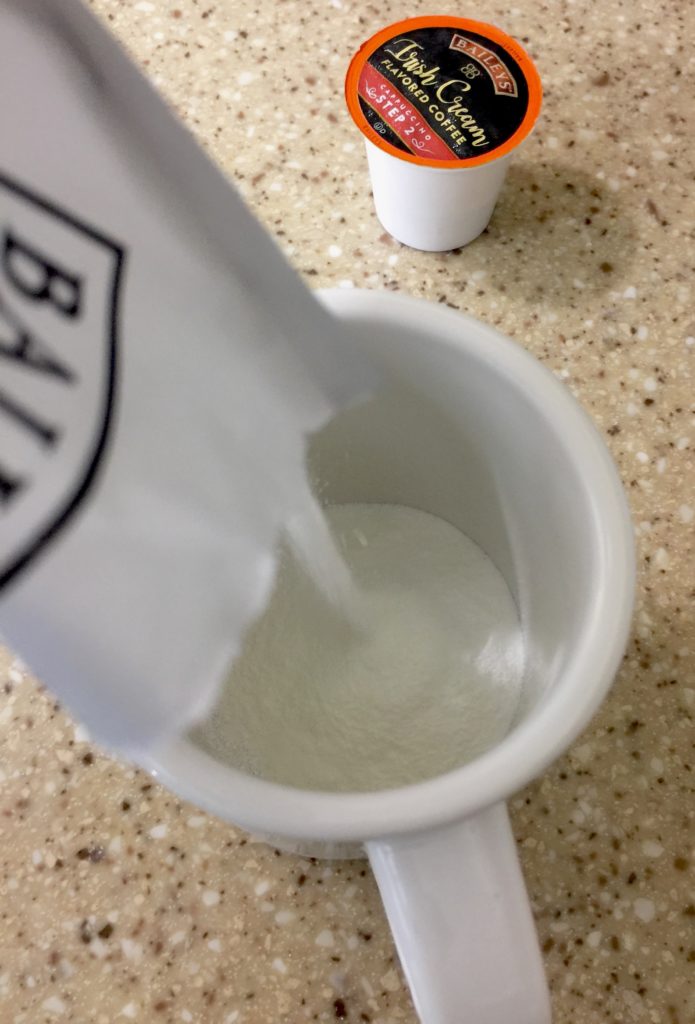 Step 1
Pour the contents of the packet into your 8-12 oz. cup.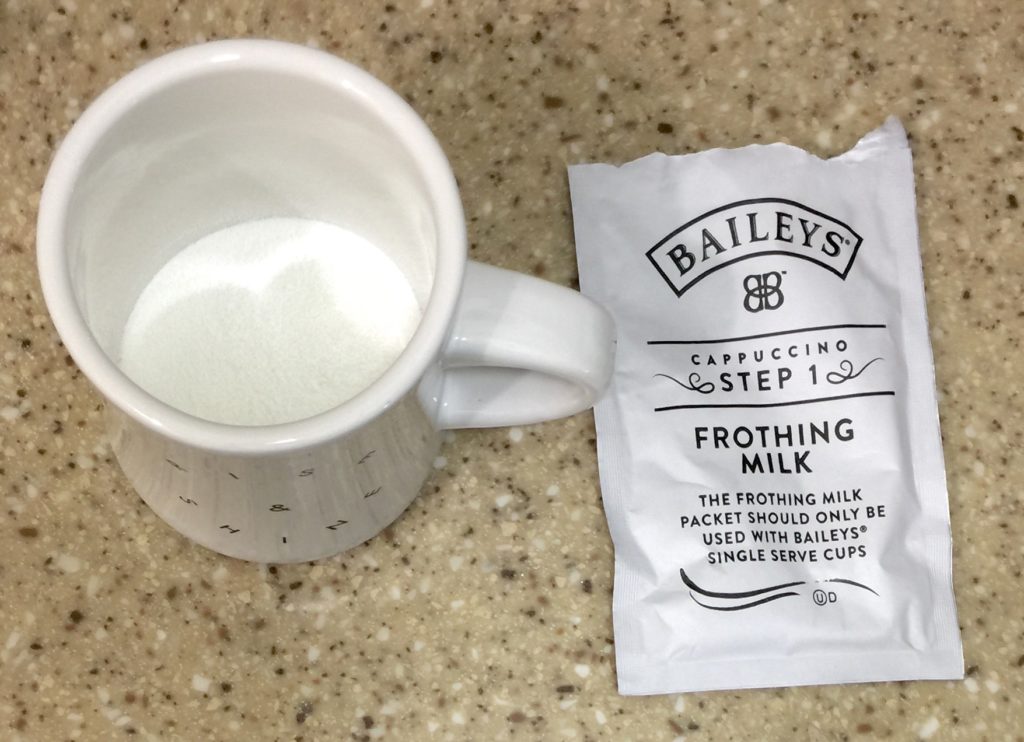 Step 1 completed!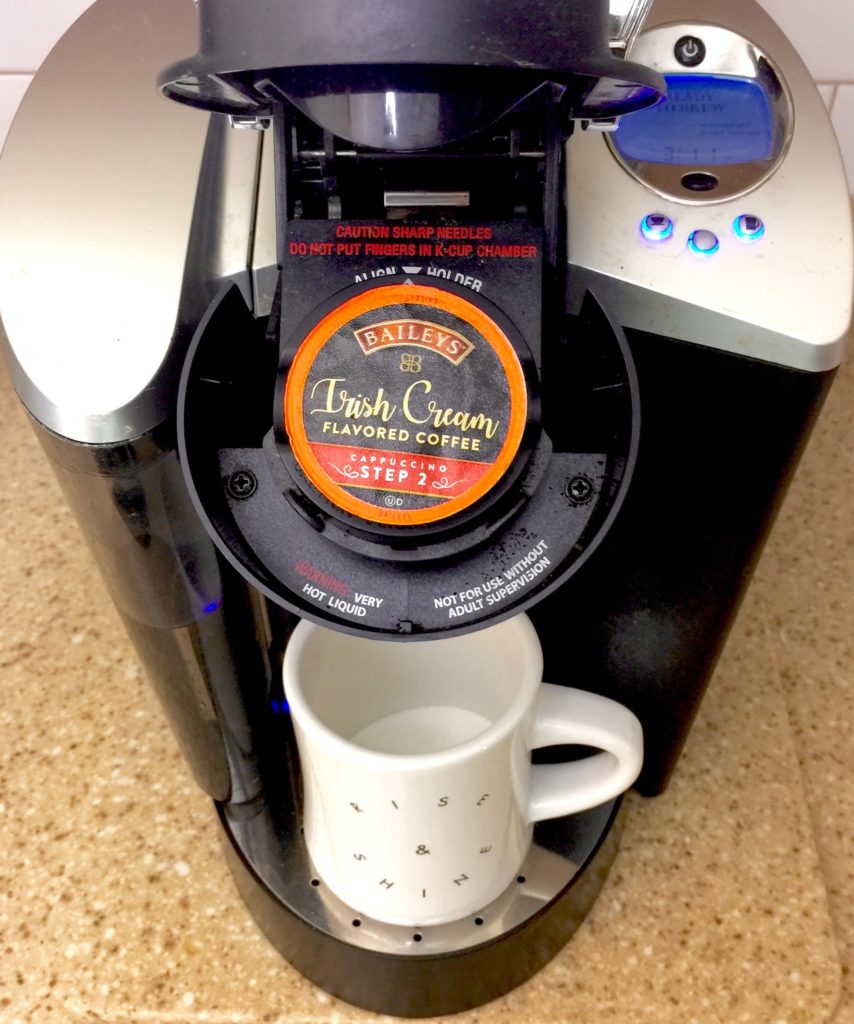 Step 2
Place your cappuccino single-serve pod into your Keurig and your cup with the frothing milk powder underneath.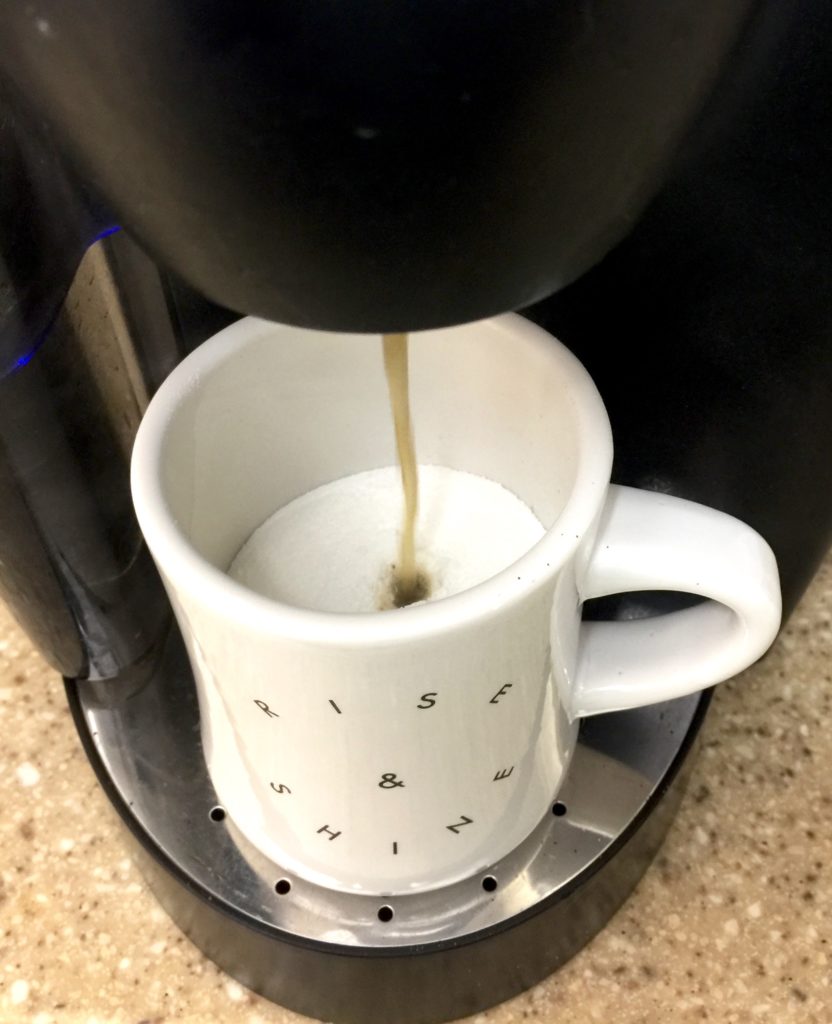 Brew the single serve cup over the powder on the 6 oz setting.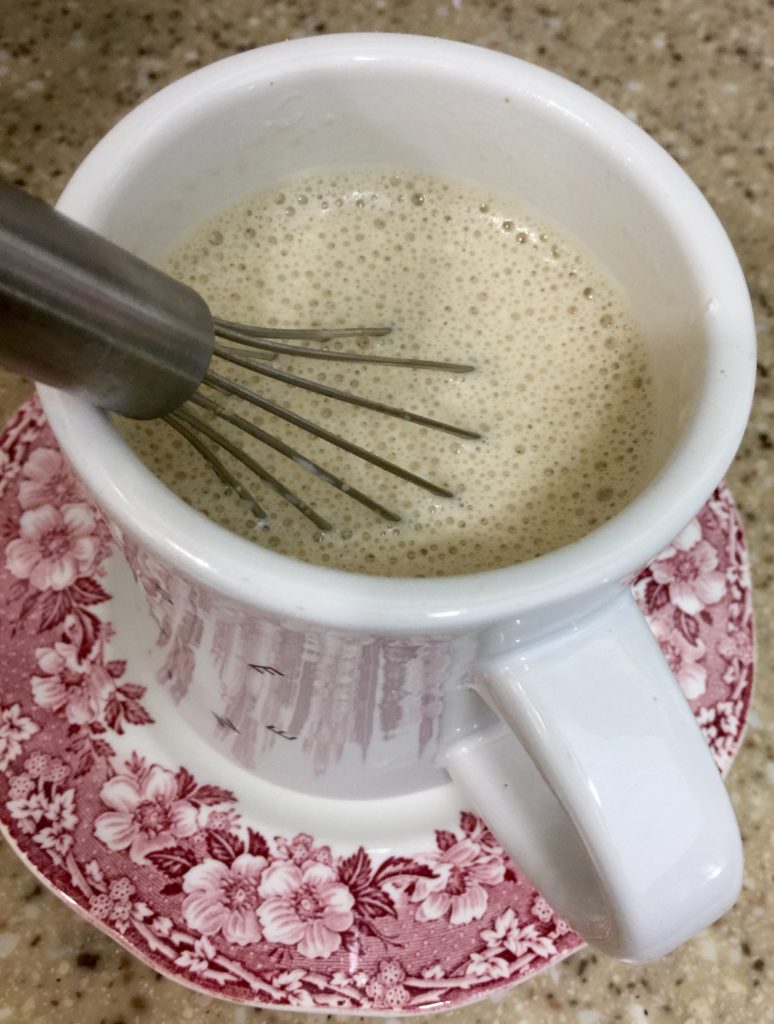 Stir continuously for 30 seconds or until the powder is dissolved. Let the cappuccino stand for 15 seconds while the frothing milk activates. Magic!!
Step 2 Completed!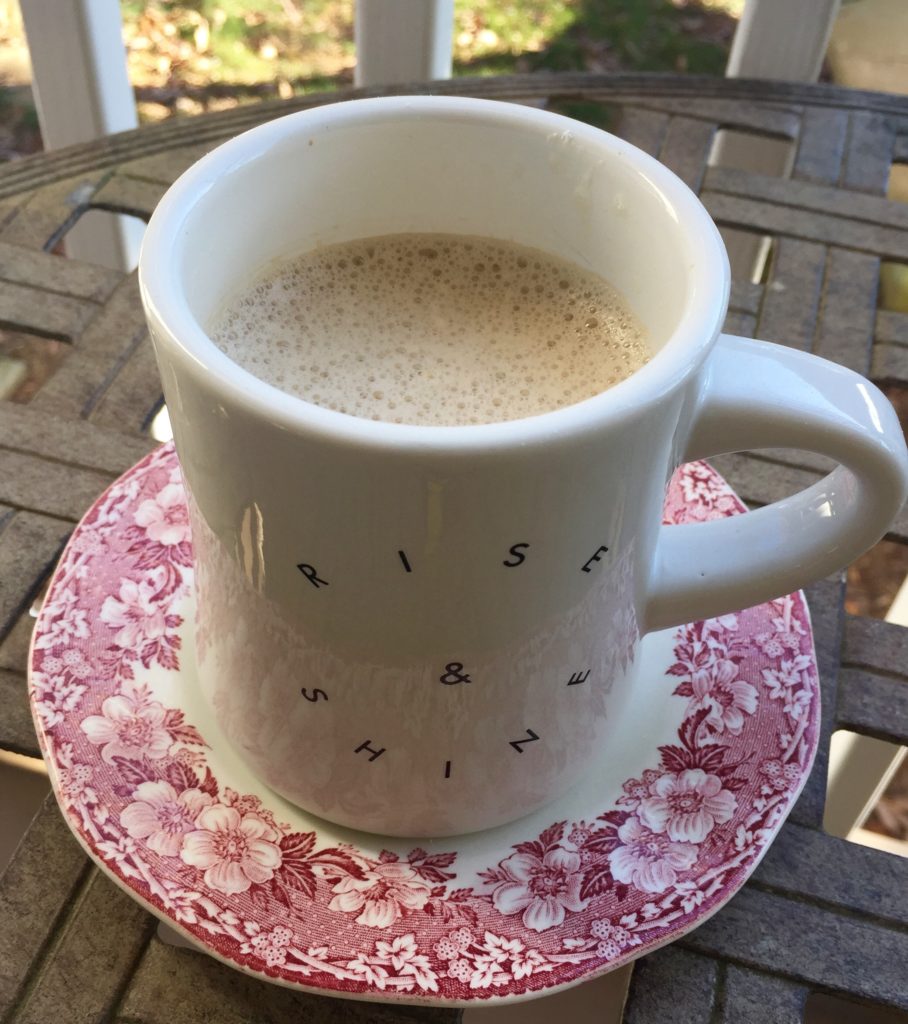 Wasn't that easy? Now I can sit and relax on my own back porch with my rich, decadent cup of Bailey's Irish Cream Cappuccino. And I plan to try the other flavors, too –  French Vanilla, Caramel Latte, and Mint Chocolate!
What do you think of the new single serve cappuccino kits? Would you like to give them a try?
Check out Two Rivers Coffee at their website.
You can soon purchase this on Amazon.