Bacon & Brown Sugar Crackers Recipe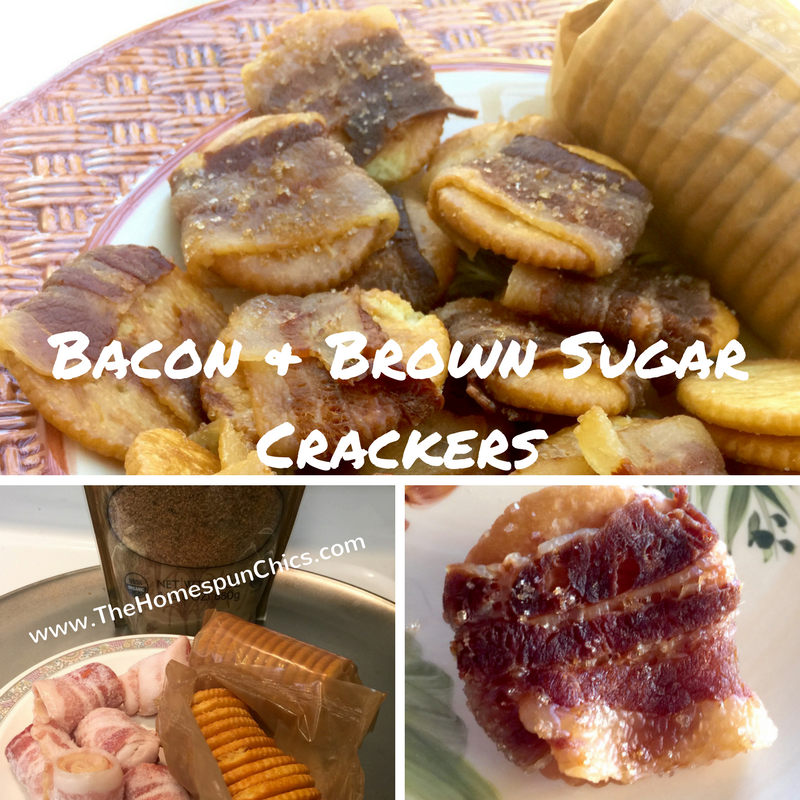 A few days ago I needed to find a bite sized appetizer – and, being the basically lazy person that I am, didn't want to drive the 4 blocks to the grocery store to purchase anything. Fortunately I found these easy, tasty snacks on www.plainchicken.com so I could cook with what I had on hand to share pre-dinner appetizers with our wonderful neighbors.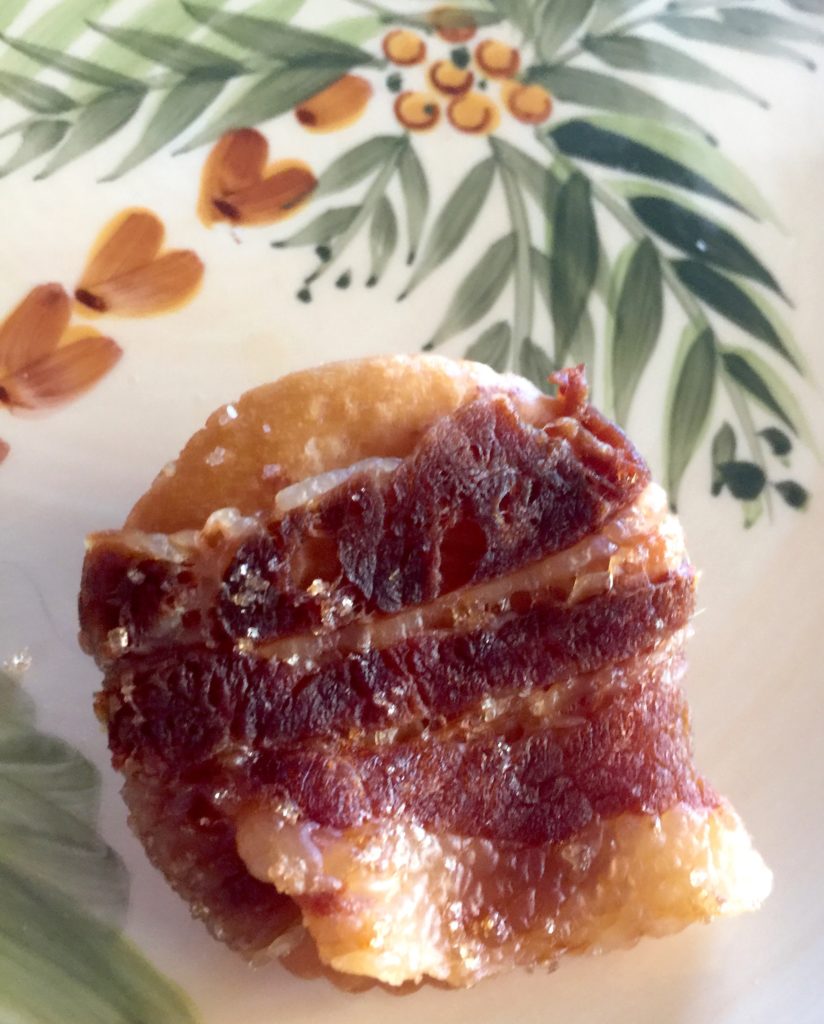 You have to try these little gems! They are delicious, addictive, and I would have made twice as much if I hadn't run out of bacon.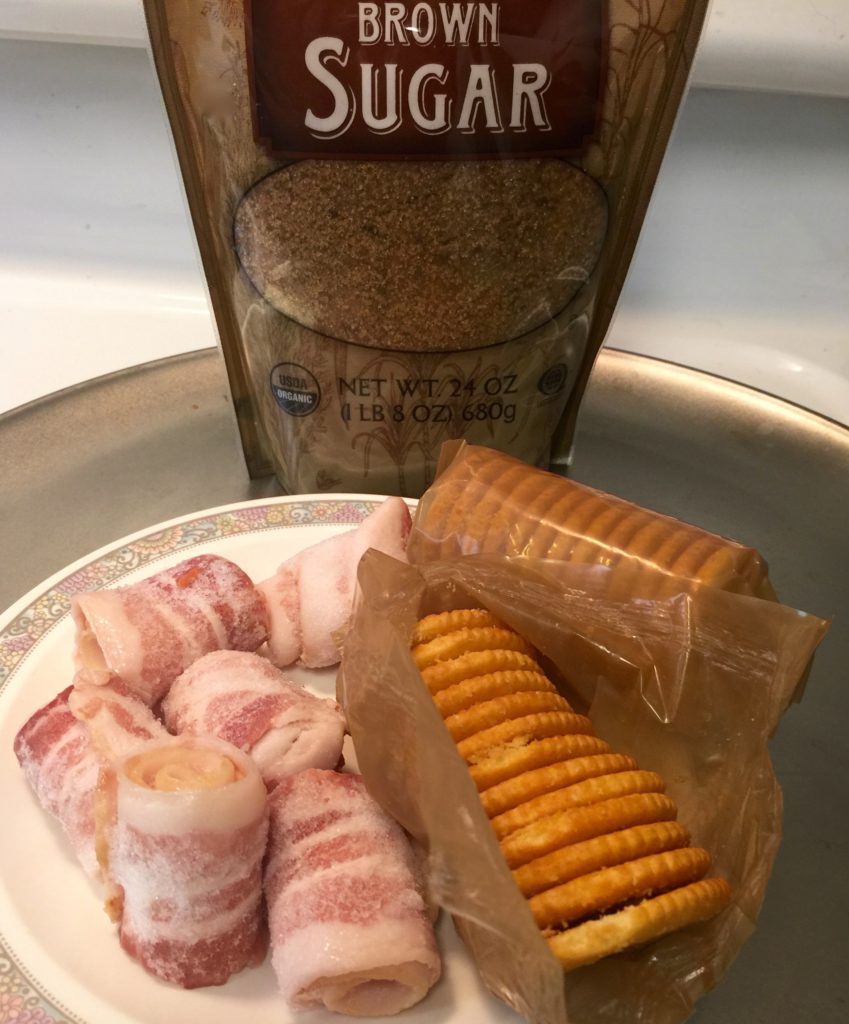 Ingredients:
1 sleeve Town House or Ritz crackers (about 24)
8 slices thin bacon, cut in thirds
2 Tbsp brown sugar (The original recipe called for 3-4 tbsp brown sugar but I thought that would make these too sweet for us – and I would have been correct.)
Directions:
Preheat oven to 250 degrees. Place a cake cooling rack on top of a foil covered, rimmed baking sheet. The baking sheet will catch any bacon drippings.
Wrap a piece of bacon around each cracker and place it on the rack. When all the crackers are in place, sprinkle with brown sugar. (I did not have a cooling rack so I poked holes in an aluminum serving dish and inverted it on the baking sheet, placing the crackers on top. It worked fine.) Bake for 2 hours or until the bacon is crispy.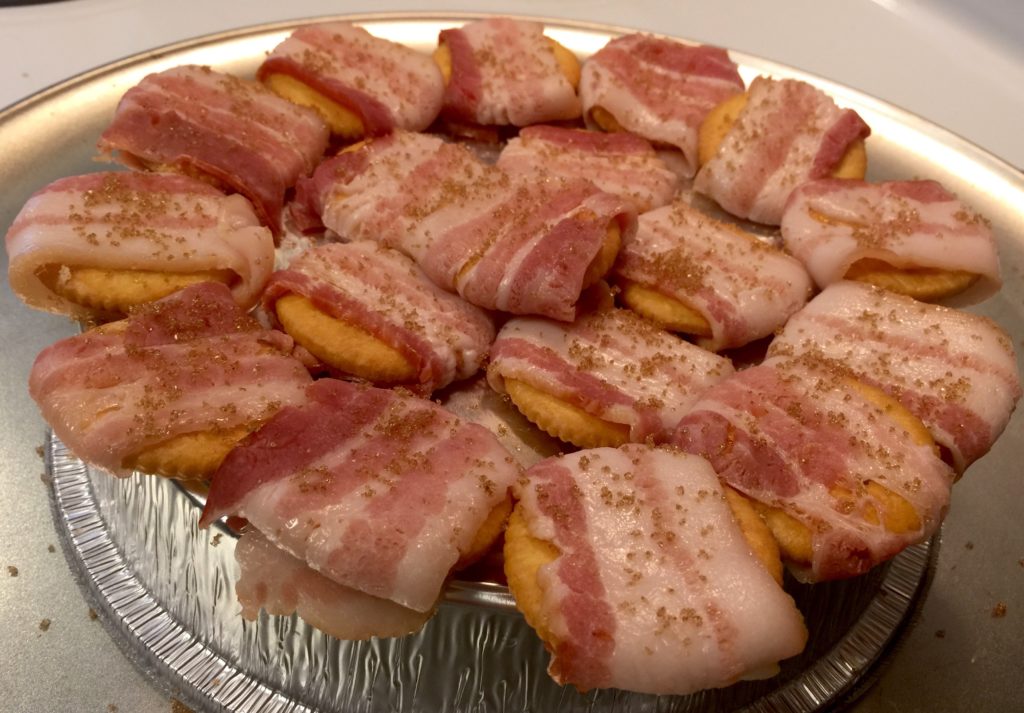 Don't use thick bacon as the crackers might burn by the time the bacon gets done.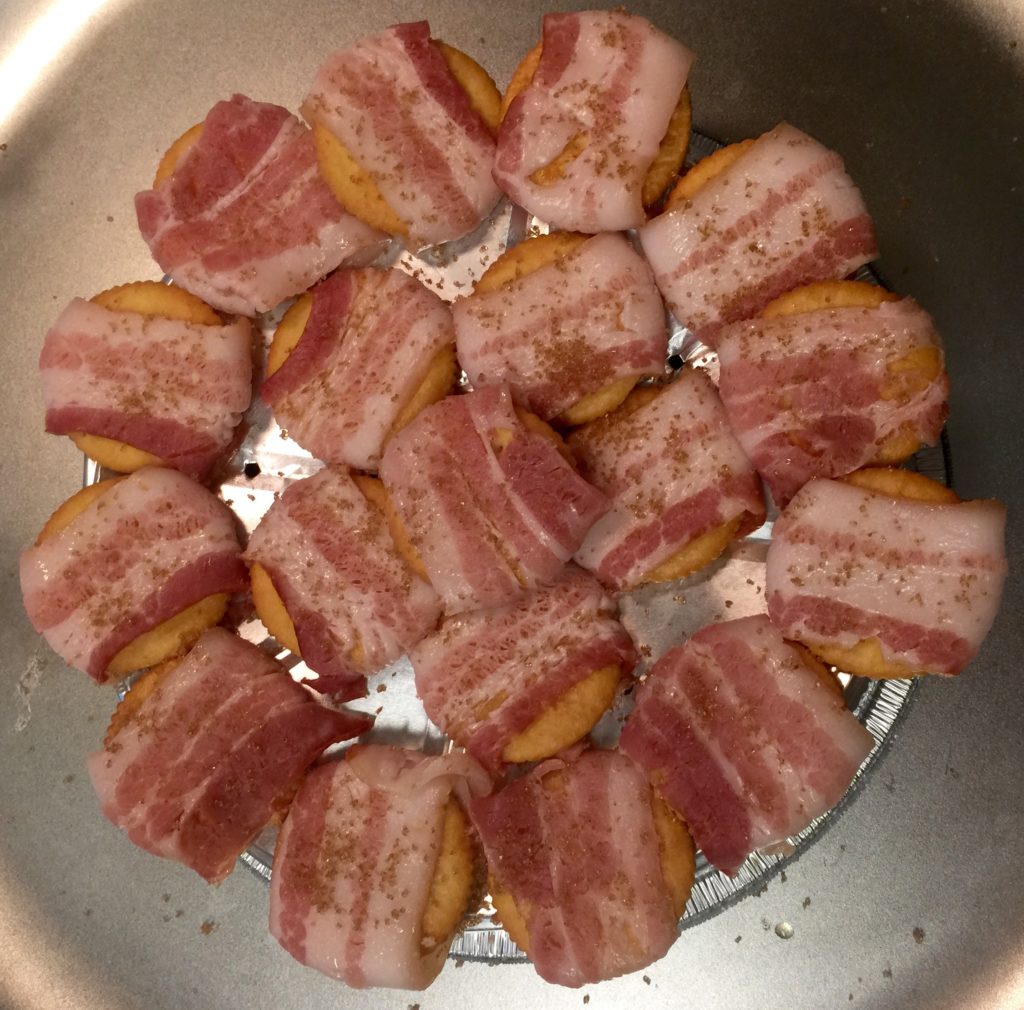 This recipe was really so easy. I can't believe I had never heard of it before!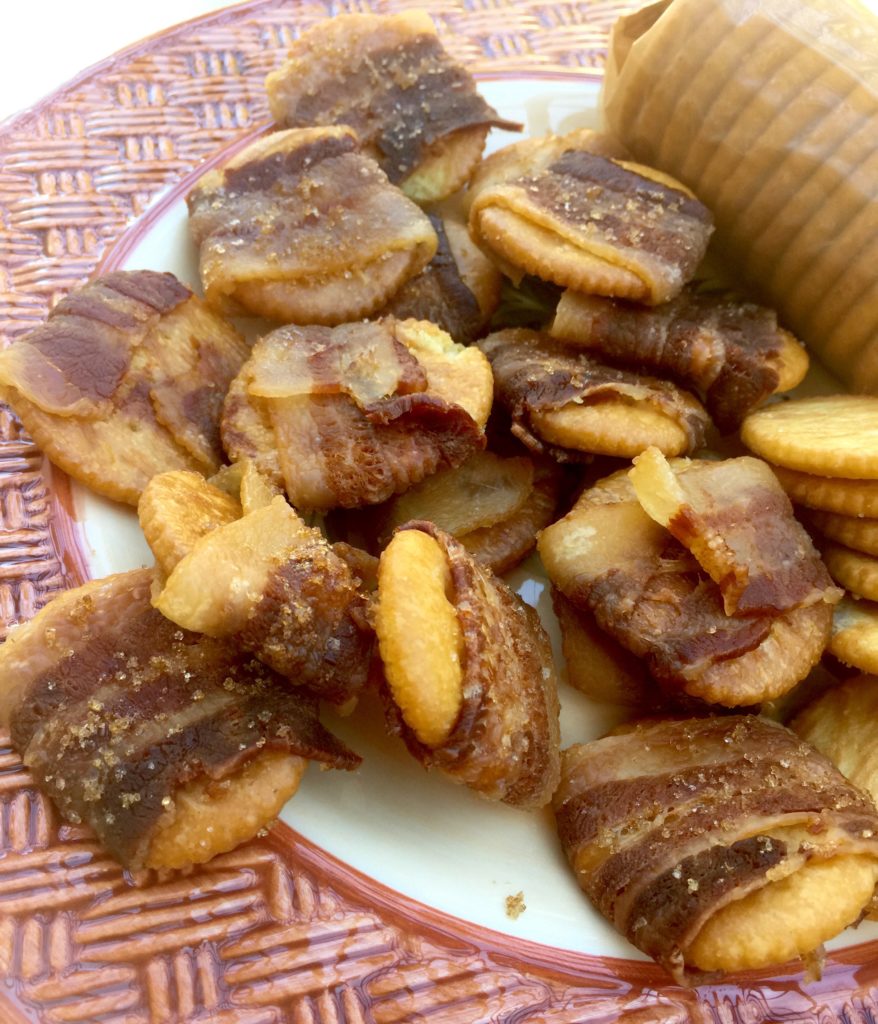 Try not to eat them all before you get them served!