Autumn in Grand Teton National Park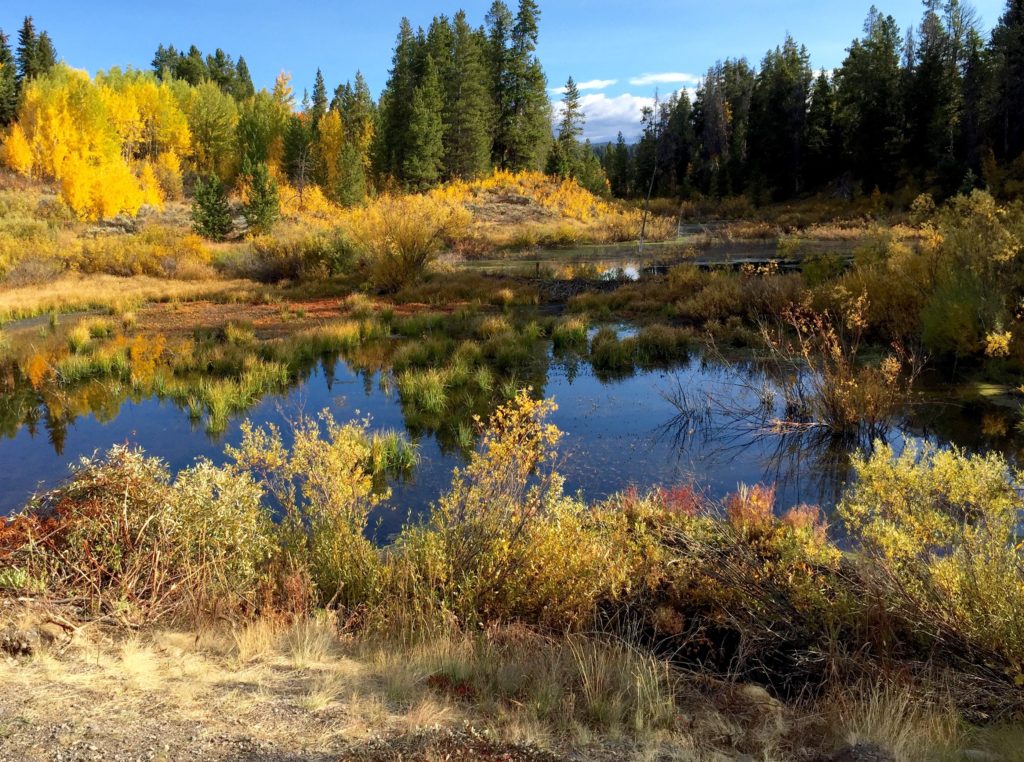 Breathtaking. I can't think of a better word to describe one of the most beautiful places on earth ablaze with the reds, oranges and yellows of autumn leaves. Grand Teton National Park is Yellowstone's next-door neighbor but without the glitz. Not as large as Yellowstone (484 square miles vs. 3468 square miles) and lacking geysers, this stunning park has craggy mountains that seem to rise straight out of the ground as a backdrop to piney woods, reflective streams and huge lakes.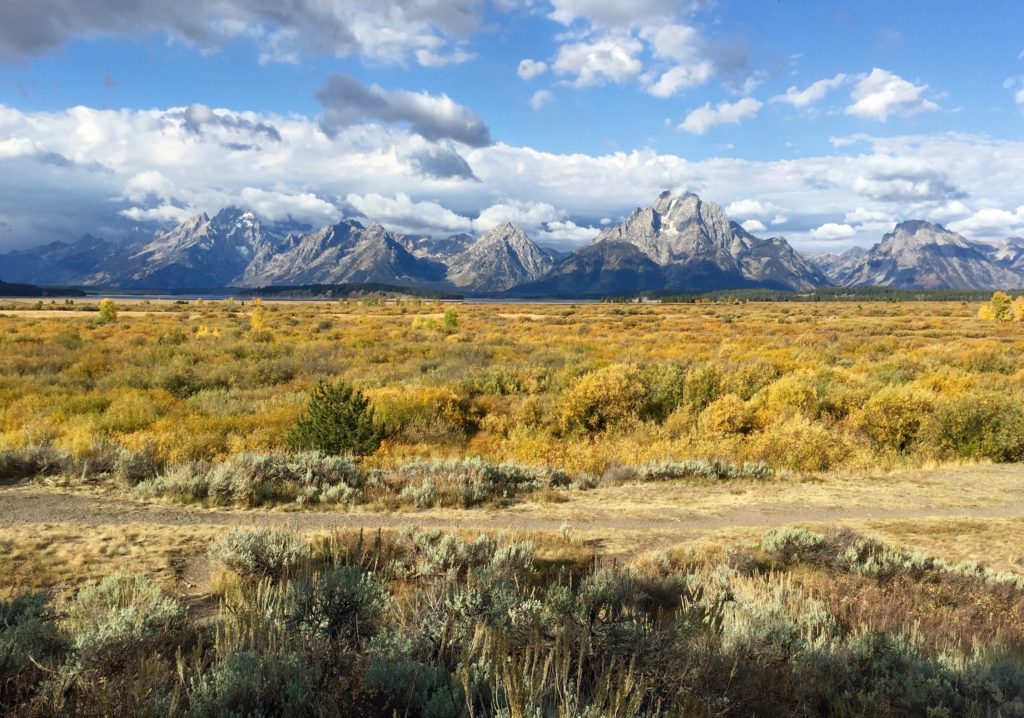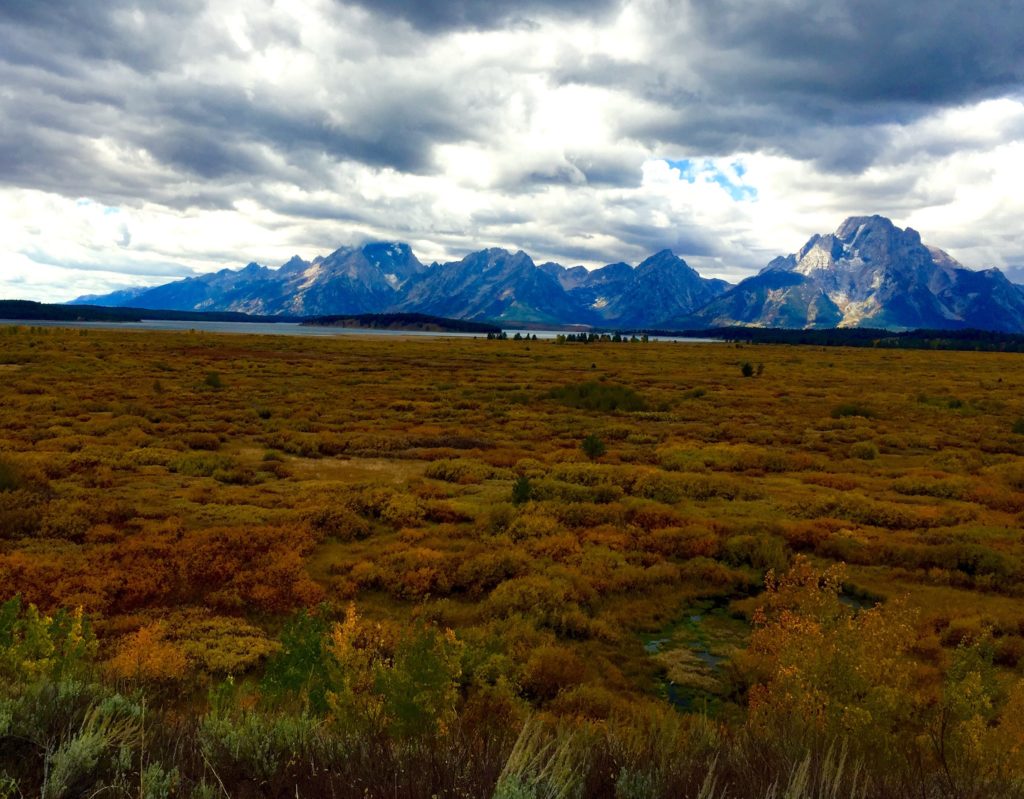 Grand Teton NP is also a bit lower in elevation than its neighbor. At an average altitude of 6500 feet we found breathing and stamina noticeably improved. The crowds were much less too, though this could be also because we were so late in the season that temperatures were dropping and park services were winding down for the year.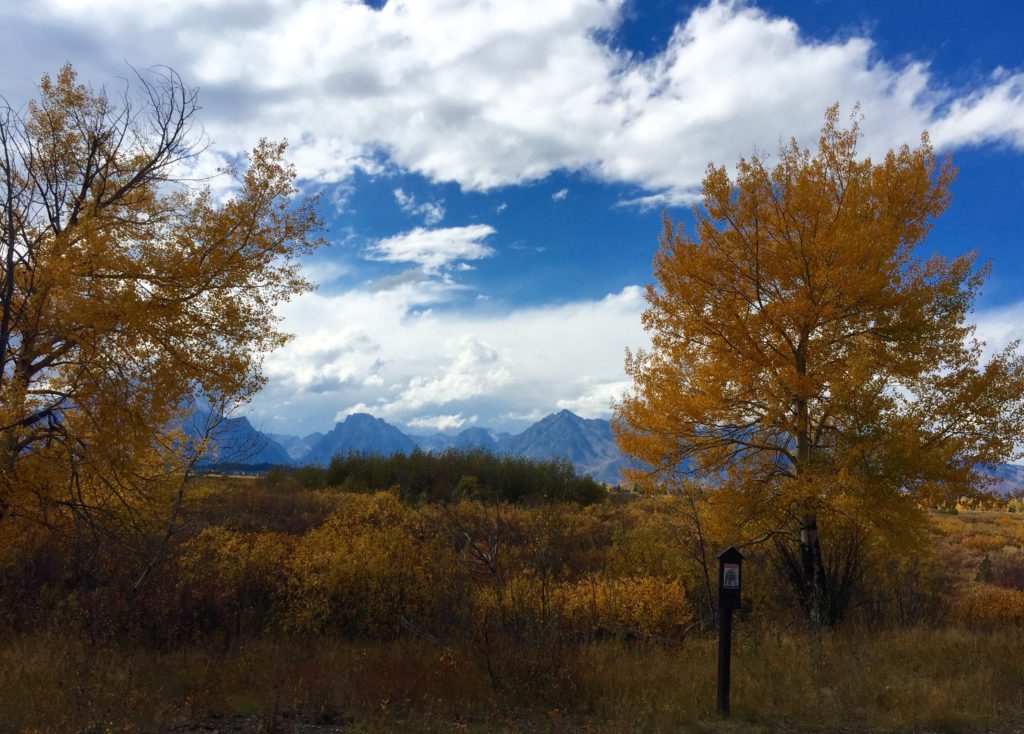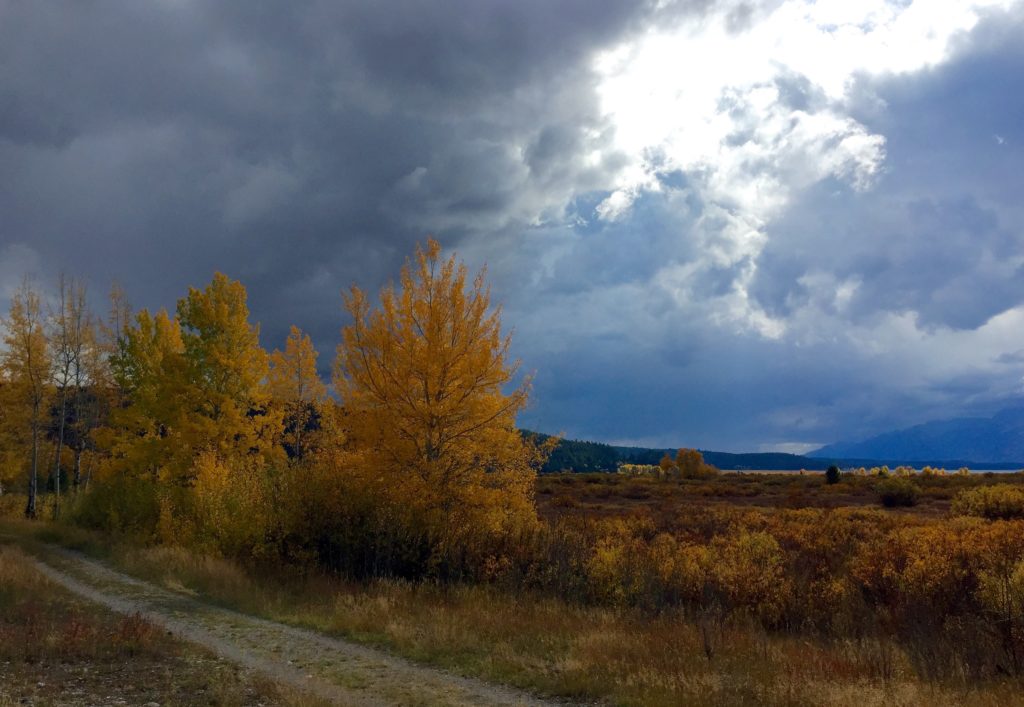 Look at the colors! They were so vivid, and the sky so blue, it almost hurt the eyes!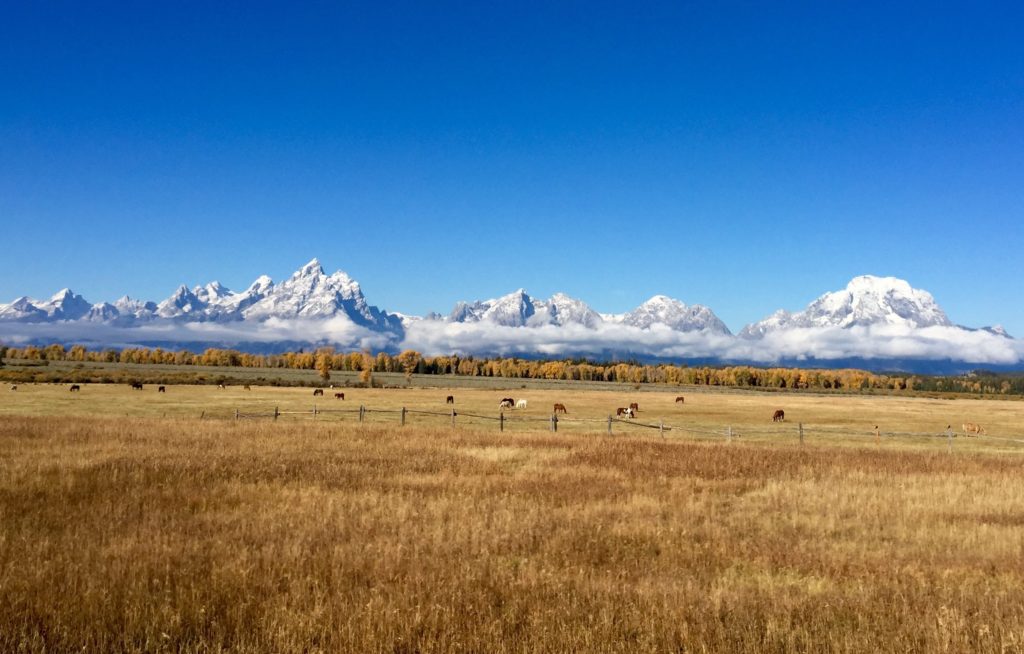 With a national park on one side and surrounded by national forest lands, we were truly out in the middle of nowhere.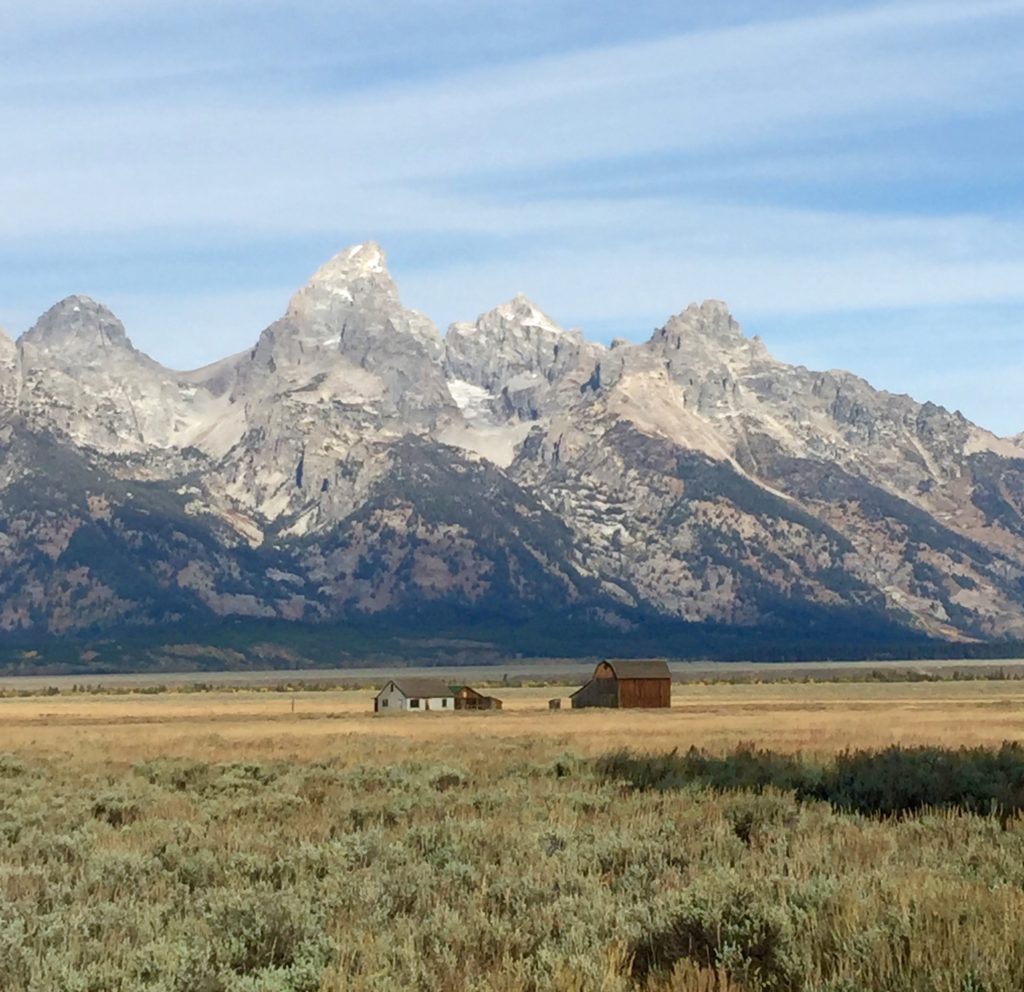 Especially on one morning drive where we sort of got a little lost and ended up traveling on a dirt/gravel narrow road along the edges of several steep mountains with the road getting worse and worse. And when we finally got down to where it didn't make us dizzy to look off the side of the road, we found ourselves out in the wilds of Wyoming. There was nothing but bare land and more mountains in front, not even trees! So we had to turn around and drive the whole thing n the other direction to get back to the main road. We never did see the moose we were hoping for that day!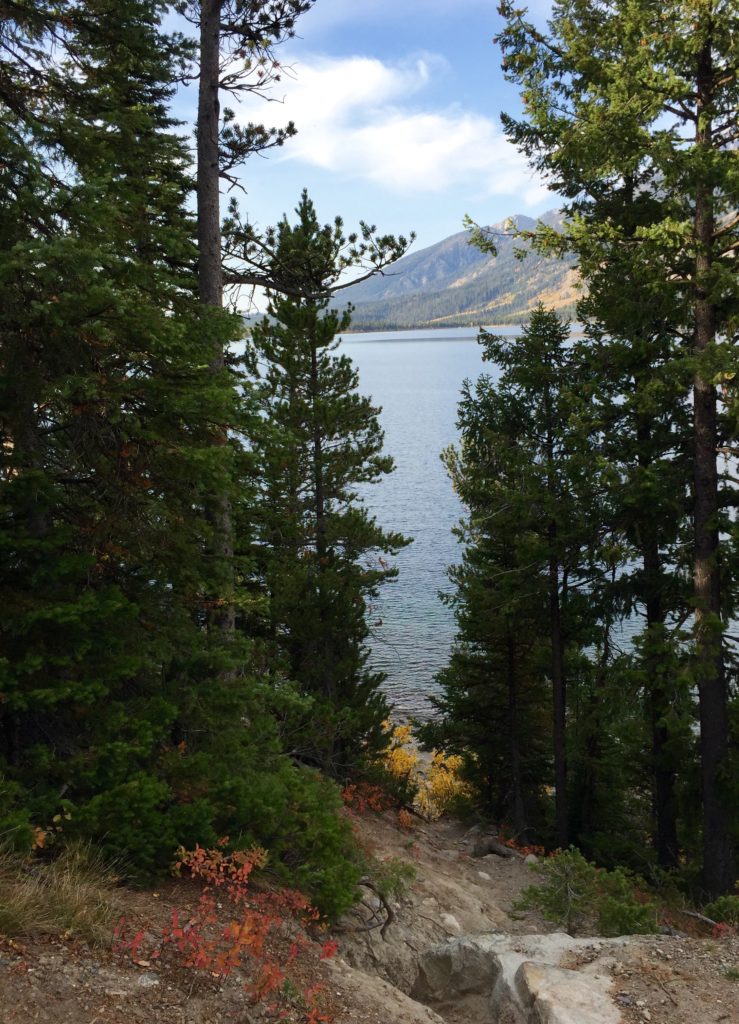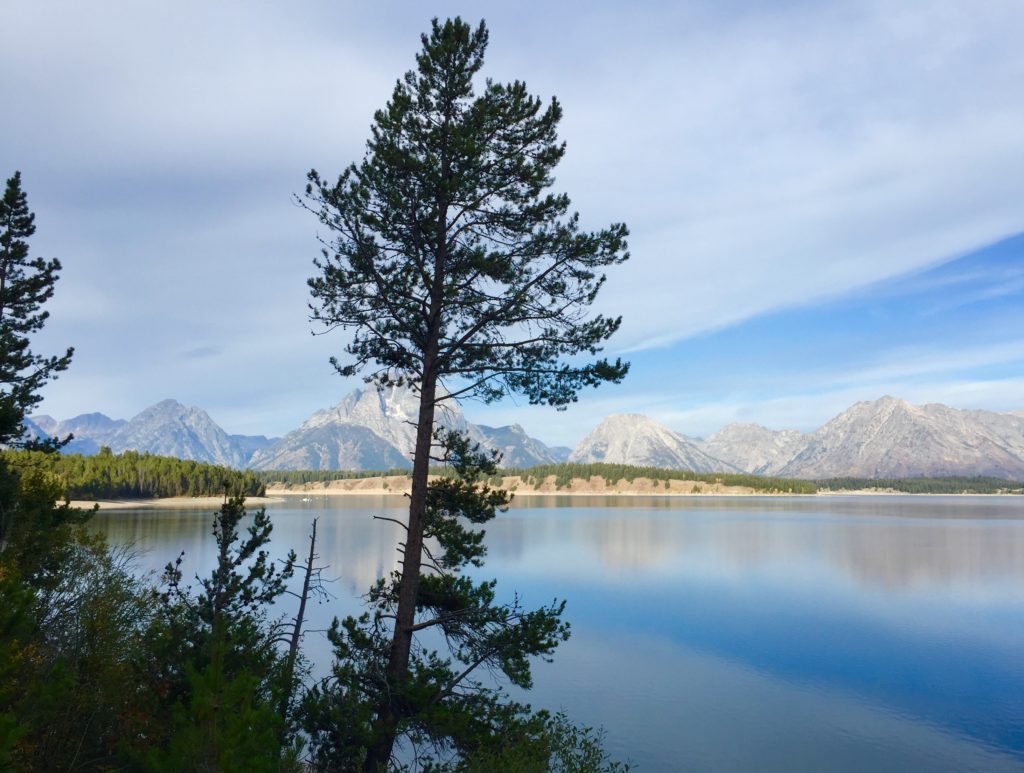 Grand Teton NP has lots of places to stay and you can find whatever level of accommodations that make you comfortable. We stayed in the RV park with full hookups but there is also a huge woodsy campground with minimal/no amenities for RVs, campers, or tents. Plus they have log cabins 80 – 120 years old available for rent – or you can stay at the lovely Jackson Lake Lodge with its floor to ceiling windows that give a view of the mountains behind a meadow where elk roam and bugle and you could probably see any kind of wild animal wandering early in the morning or late in the evening.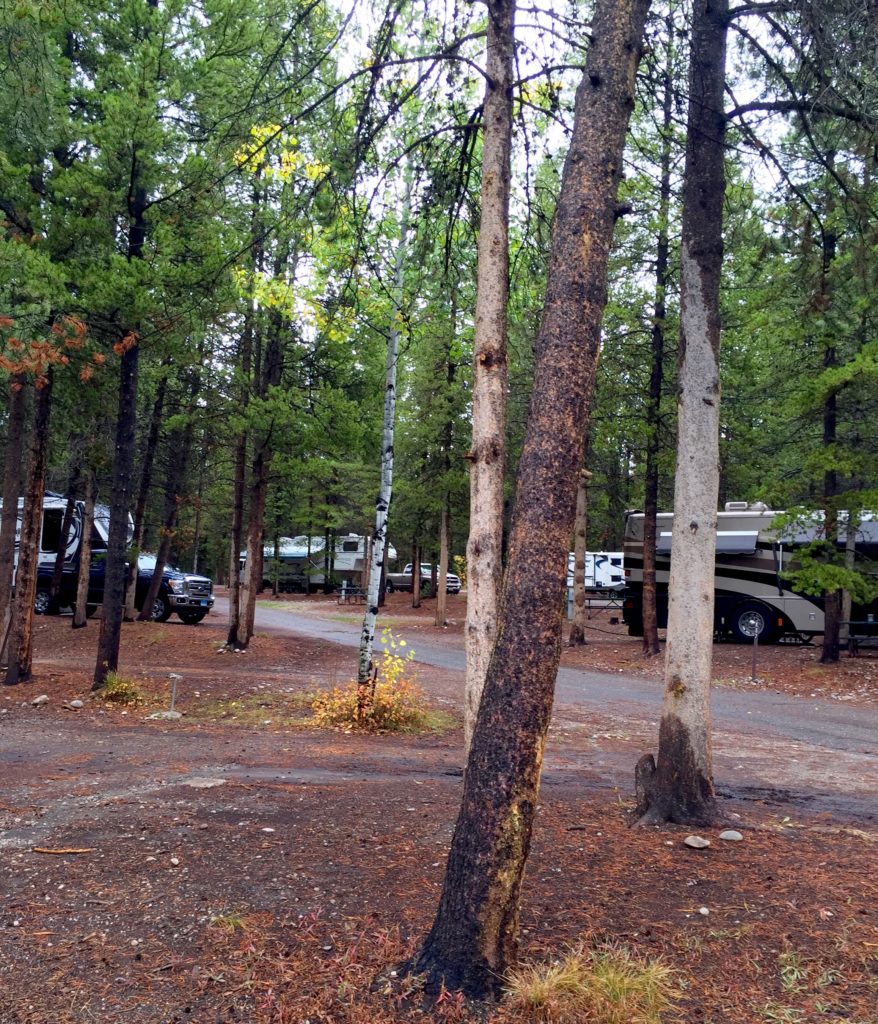 Animals of all kinds abound, though we only saw a mule deer in our campground and the usual bison and elk out in fields. Plus some pastured horses. But on our last day as we drove out of the park, two moose were headed right toward us at the edge of the road!