August 2017 Mini Monthly Mystery Box of Awesome Review
August 2017 Mini Monthly Mystery Box of Awesome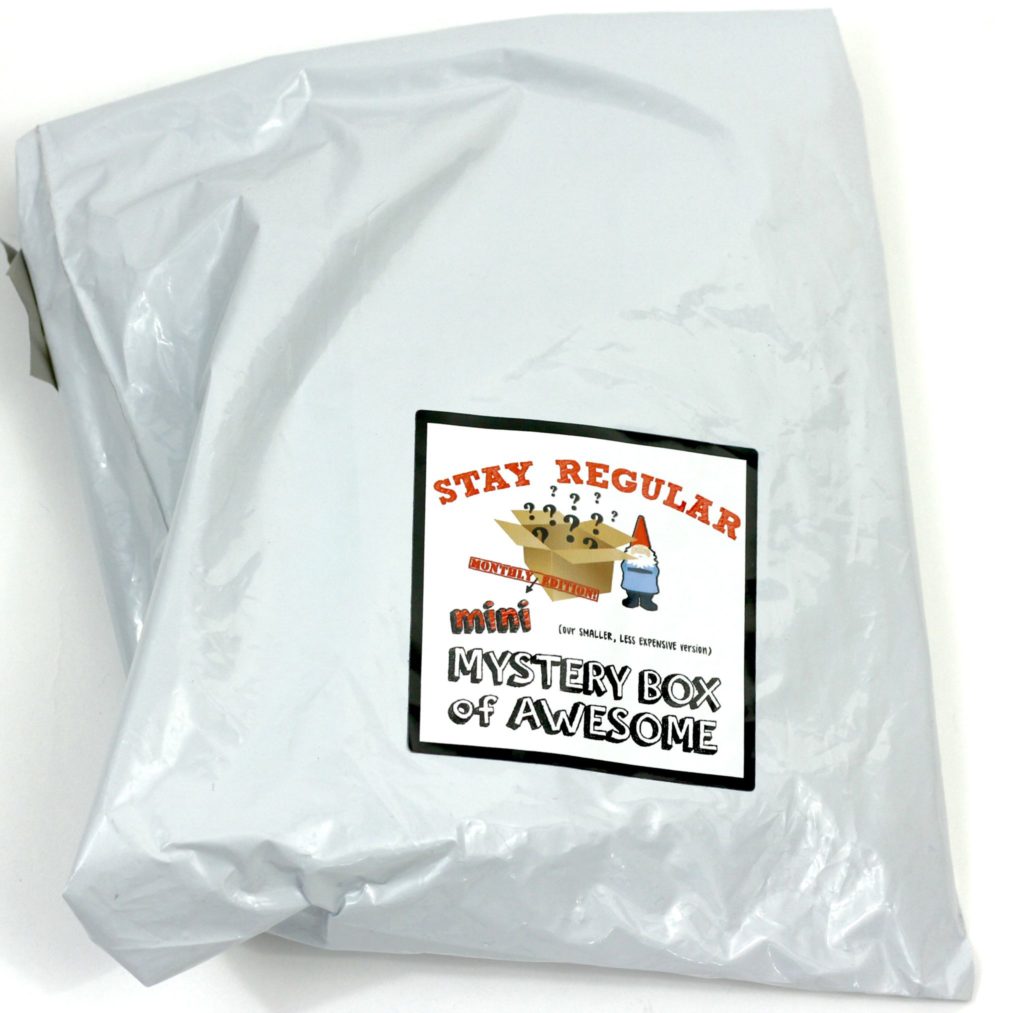 The Mini Monthly Mystery Box of Awesome is an iteration of the (nine-years running!) Monthly Mystery Box of Awesome from That Daily Deal. This is a completely non-traditional, FUN subscription box filled with a random assortment of items whose value is guaranteed to far exceed the cost of the subscription. Items vary GREATLY from month to month and range from useful to fun to "what the?"… The mini monthly subscription is $9.99 with free shipping.
The Homespun Chics received this box for review. This post contains affiliate links. All opinions are 100% our own.
---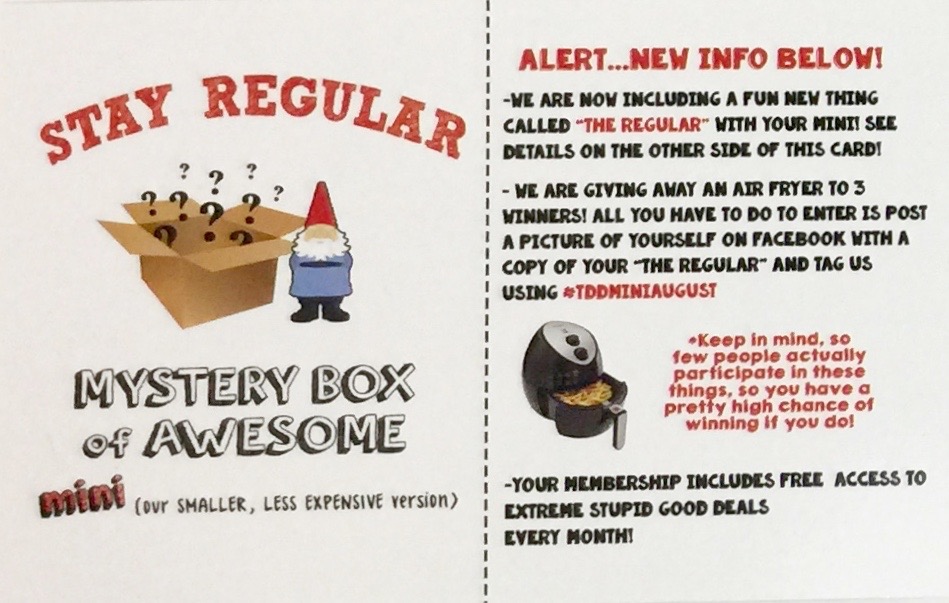 Each month, a select number of subscribers are randomly chosen to receive an extra cool item inside their Mystery Box of Awesome! (This applies to both Mini and Regular-size subscriptions.) This card provided details on what surprise is upcoming for September – and the rules have changed! To be in the running for the surprise, you need to post a photo on Facebook following the directions and using hashtag #TDDMINIAUGUST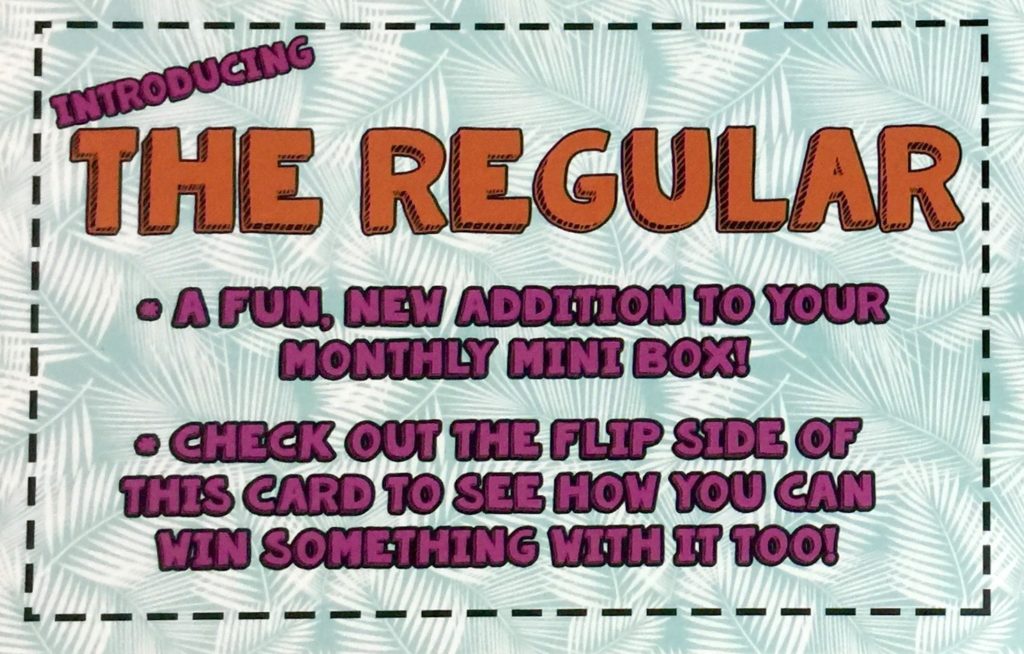 The Regular is a new feature, first appearing in the July 2017 Mini Monthly Box of Awesome!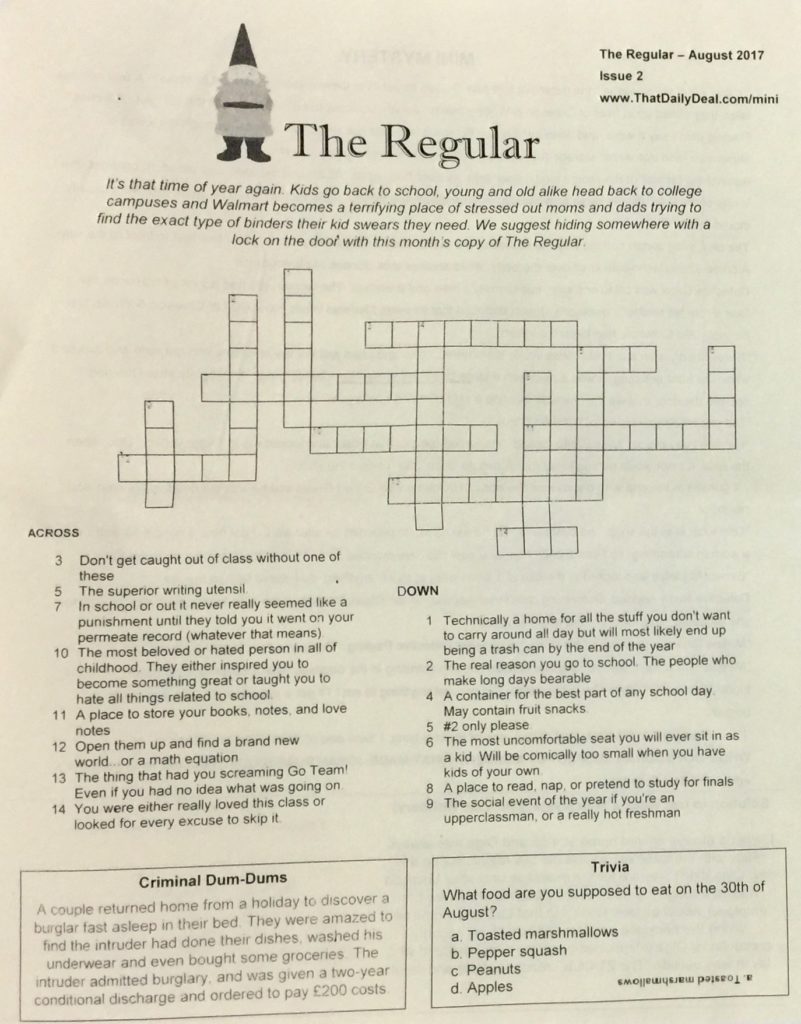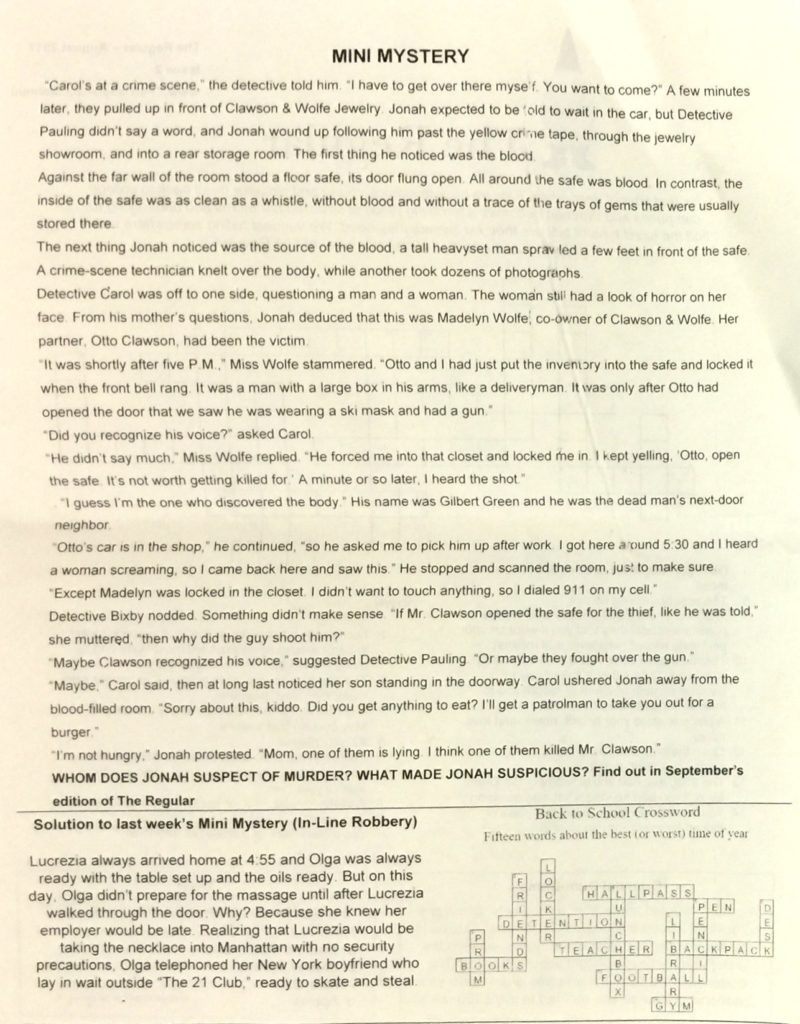 Here is Volume 1, Issue 2 of The Regular. This is a really fun page with a word search on the front and a mystery story on the back. The mystery story is a full page and you have a month to figure out Who Dun It! The answer will be revealed in the next monthly issue!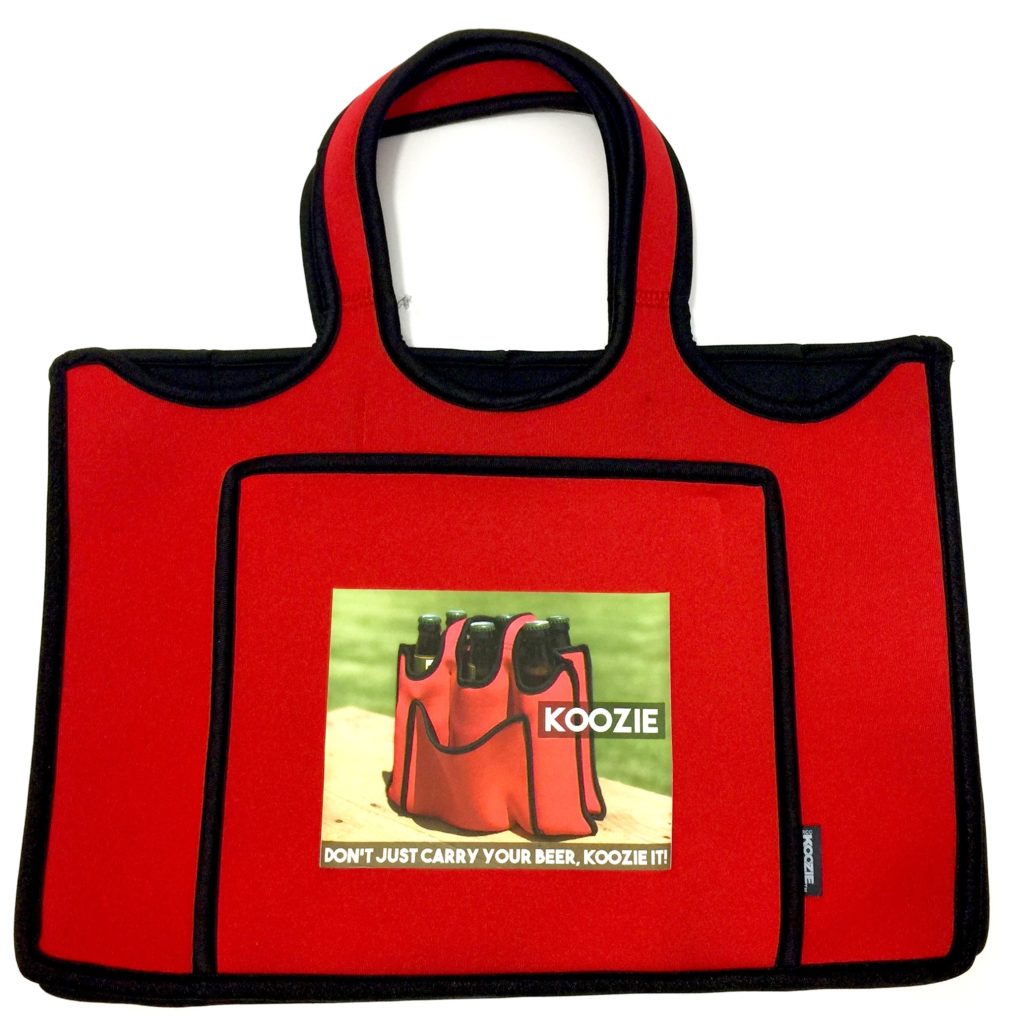 Koozie – 6 Pack Holder ($17.99)
This is a neoprene Koozie drink holder that keeps your beverages cold for up to 4 hours. It has a front pocket and folds flat when you aren't using it. You can use this for 12 oz cans to glass beer bottles and water bottles. Right now you can get them for free on the 13Deals site!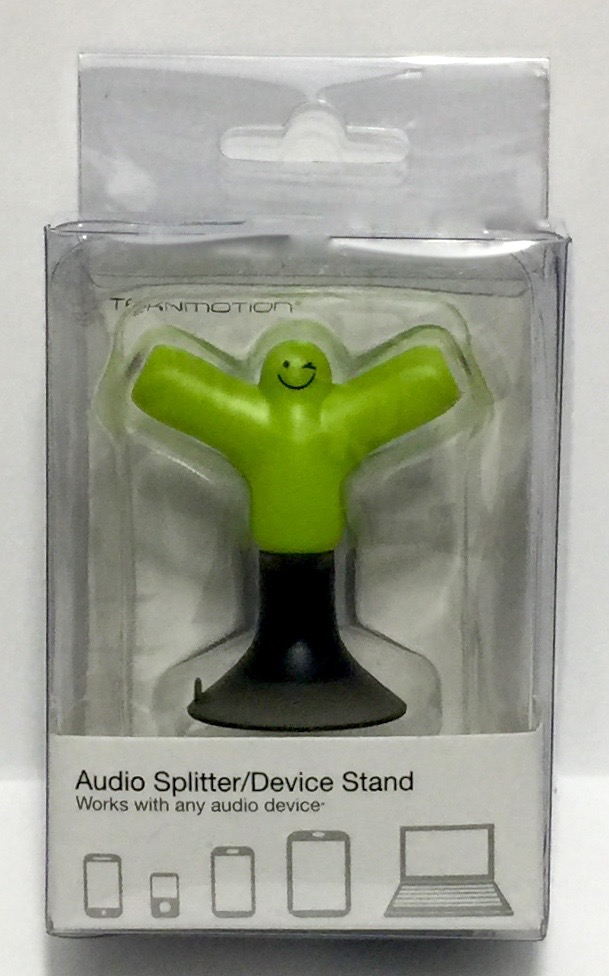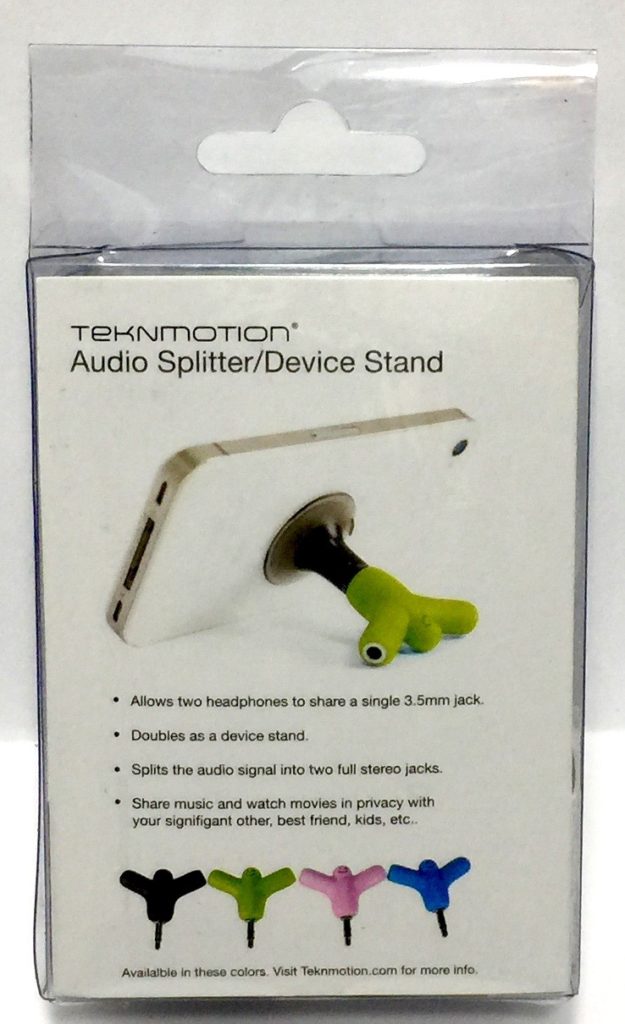 Teknmotion – Audio Splitter/Device Stand ($4.99)
This cute little splitter lets two headphones share a single 3.5mm jack and works with any audio device.  It also doubles as a device stand and comes in a variety of different colors. Now you can share music or movies with another person in private.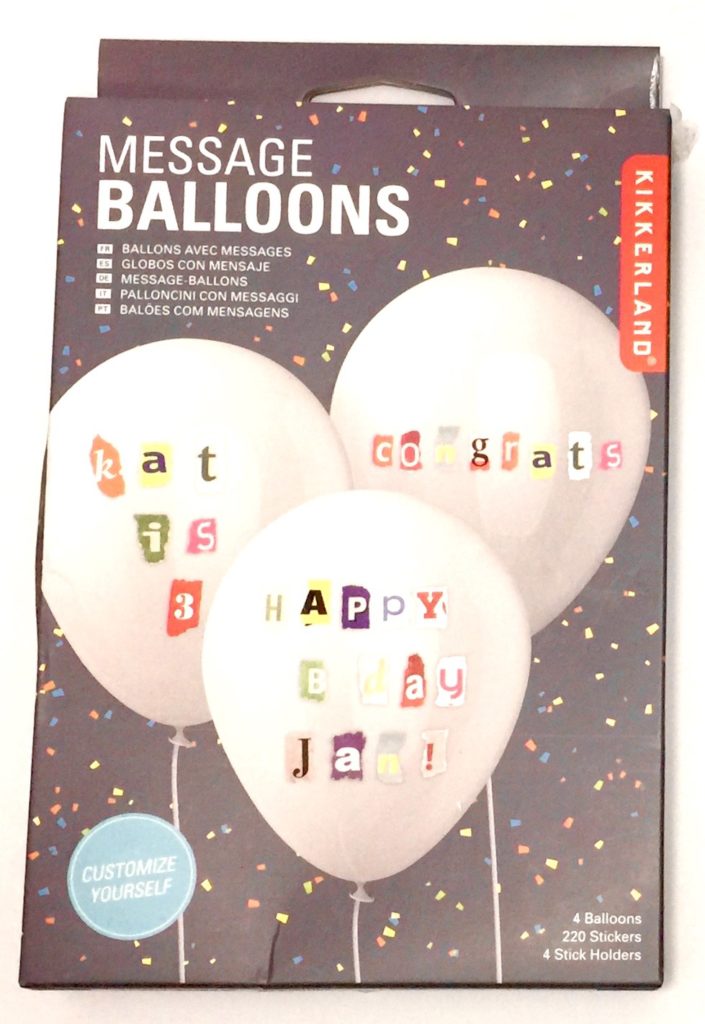 Kikkerland – Message Balloons ($7.98)
This is a package of 4 twelve inch balloons, 4 balloon stick holders, and over 220 letter stickers so you an create a custom message on your balloons for any occasion! This would be great for an office or just about any occasion!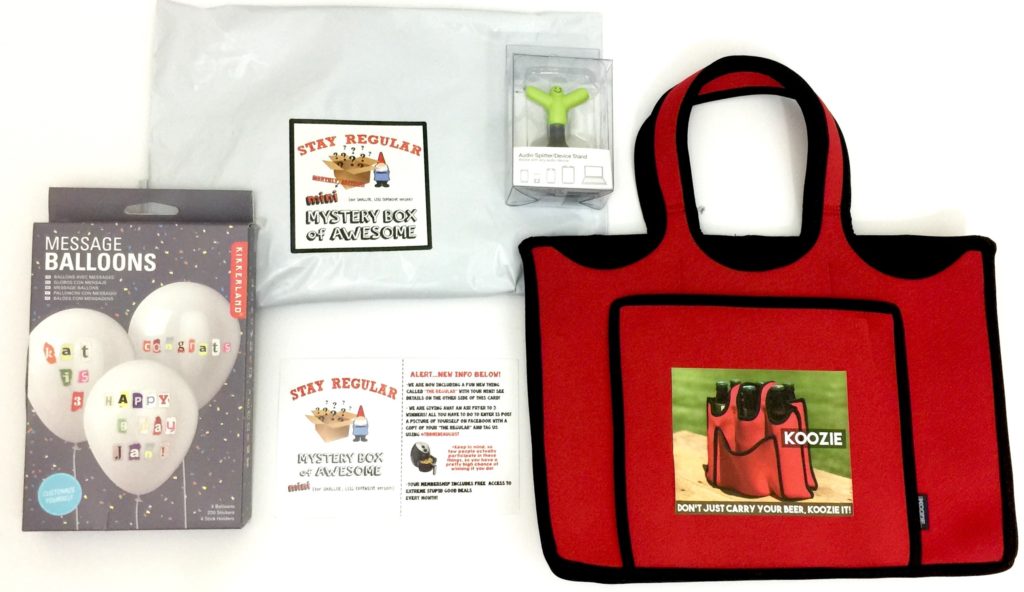 The retail value of the products in the August 2017 Mini Monthly Mystery Box of Awesome came to around $30, so that would be three times the price paid. The very cool thing is the Koozie drink carrier being FREE at the 13 Deals website right now, until they run out! You never know what will be in the little mini bag, but it is always fun and you get things you never knew you needed!