August 2016 My Texas Market Box Review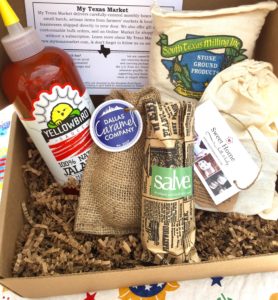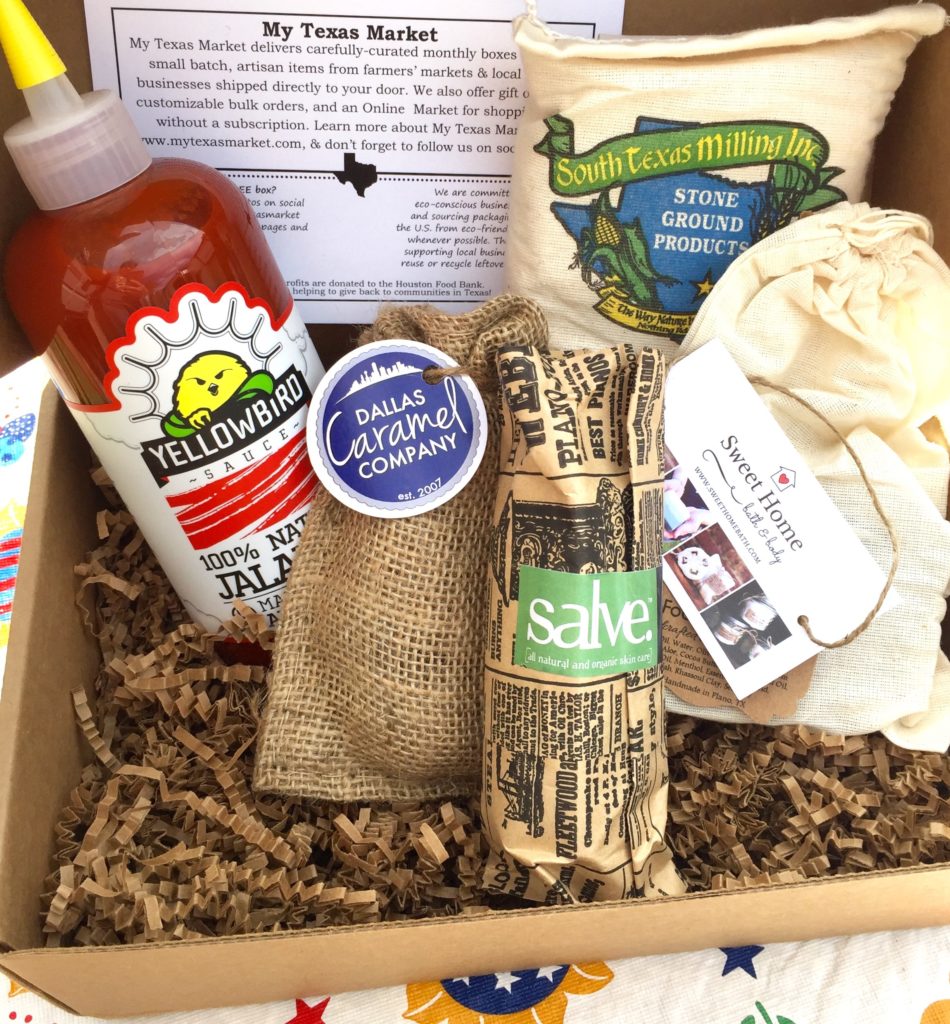 My Texas Market is a monthly subscription box that sends you 4-6 carefully selected products from Texas farmers' markets and local businesses. The small-batch artisan items fit a monthly theme and could be anything from foods, snacks, teas, candles, beauty products, crafts or any other thing you might find in a Texas farmers' market. Their purpose is to expose customers to new products and companies while supporting local artisan businesses. Subscription costs are:
1 month – $35
3 months – $100
6 months – $195
Subscription prices do not include shipping or any applicable taxes. They do promise that the value of each box will be at least $35 -$40 but to not expect that they will send a hugely underpriced box of items. You can cancel at any time or just skip a month if you wish. And if you want to purchase more of something or add to your box, they have an online market with lots of things to choose from.
The Homespun Chics received this box for review purposes. All opinions are 100% our own. This post contains affiliate links.
---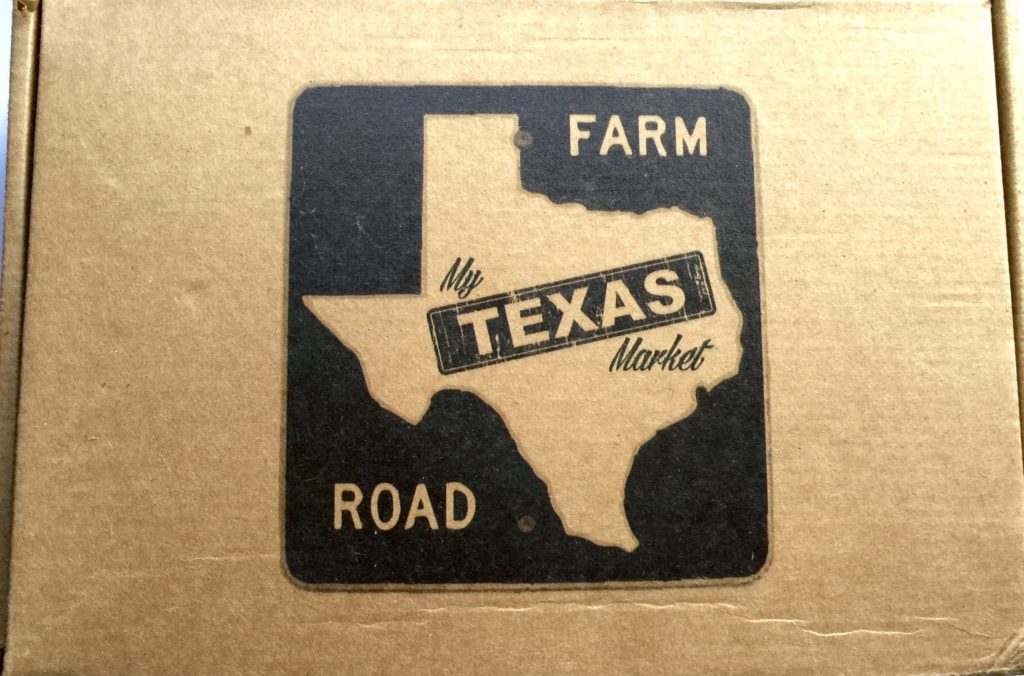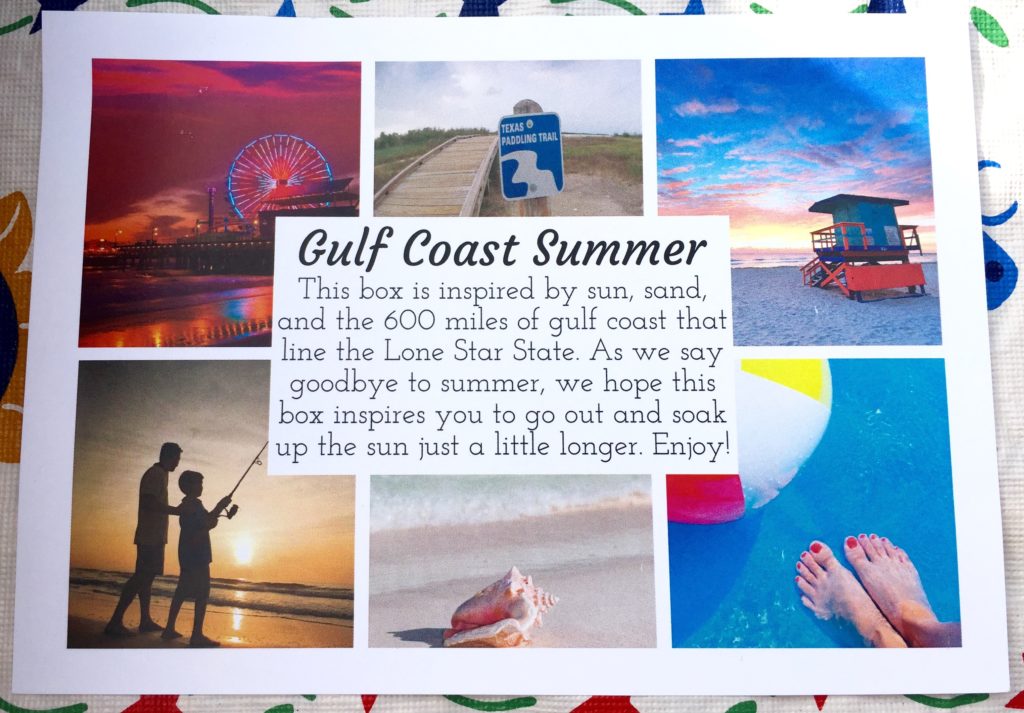 Gulf Coast Summer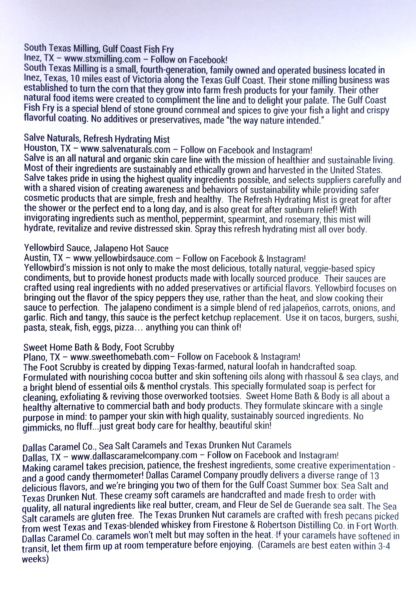 The August 2016 My Texas Market box was curated around the Gulf Coast Summer theme, with "sun, sand and the 600 miles of gulf coast that line the Lone Star State" as their inspiration! They have changed their product information card from brown cardboard to white glossy but it contains the same amount of helpful information about each Texas business and their products. I love to read about the items I receive and their origins!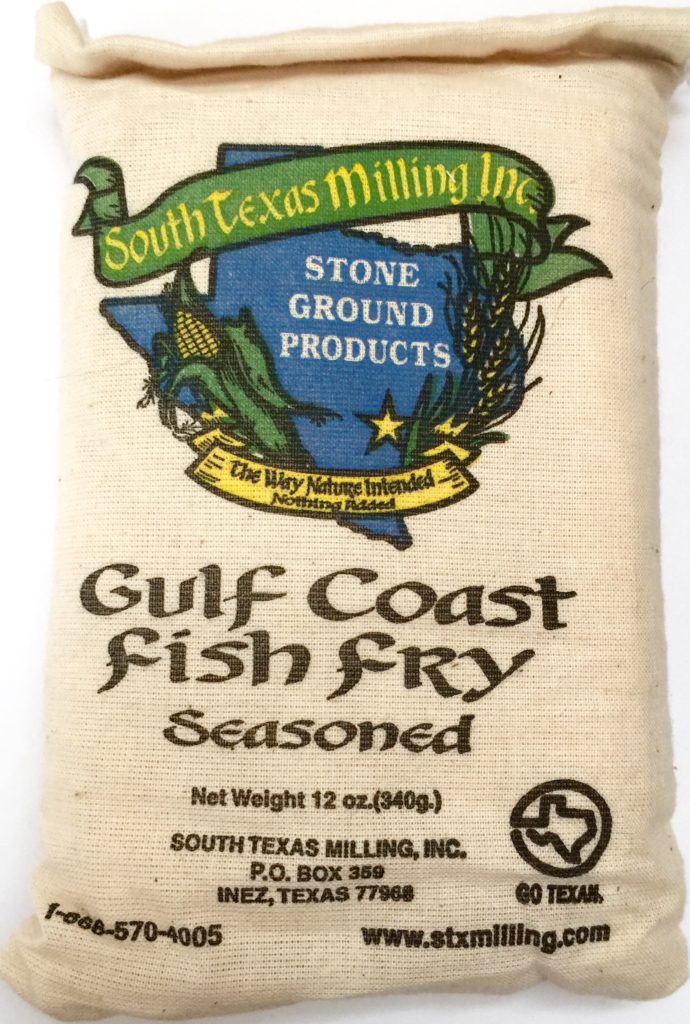 South Texas Milling – Gulf Coast Fish Fry (Seasoned) 12 oz ($6)
This is a cornmeal based fish fry mix using corn from the company's 4th generation Texas farm. It is all natural and ground using their "century old stone grinding methods." Just wash your fish, coat it and fry it up. Ingredients are yellow cornmeal, salt, red pepper, garlic powder, black pepper, paprika and dried mustard.

Yellowbird Sauce – Jalapeno Hot Sauce 19.6 oz ($8)
Made with no preservatives and locally sourced ingredients, this hot sauce is made in Austin from jalapeno peppers organic carrots, organic vinegar, onions, garlic, organic cane sugar, salt, and lime juice. It is spicy hot but not too much that we couldn't eat it. Plus the taste is there. Some other hot sauces just taste HOT.

Salve Naturals – Refresh Hydrating Mist 2 oz ($8)
This is a spray bottle of refreshing Herbal Infustion, made with a 95%+ certified organic mix of aloe juice (first ingredient!), plus Peppermint Essential Oil, Menthol, Spearmint Essential Oil, Rosemary Essential Oil, Tea Tree Essential Oil, Organic Black Willowbark Extract, and a few other things. It smells great and is for hydrating, revitalizing and reviving tired, distressed skin. I am a huge fan of aloe vera because I know it WORKS and this mist has aloe as its main ingredient! Use it all over after your shower, on tired feet, or on a sunburn.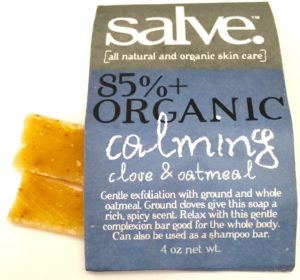 Also included was a tiny sample of Calming Clove & Oatmeal soap that can be used as a shampoo bar, too.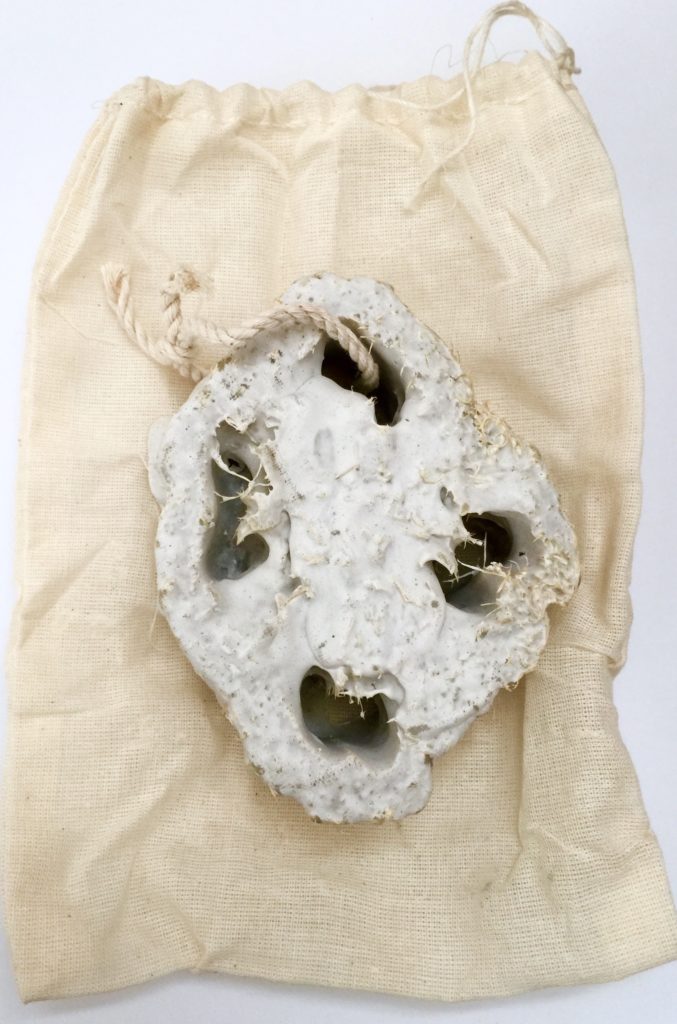 Sweet Home Bath & Body – Foot Scrubby ($10)
This is a Texas-farmed loofah dipped into handcrafted soap, so you can wash and exfoliate your feet at the same time. It has a clean, menthol-ish scent. The soap is made with coconut, olive, & palm oils, cocoa butter, aloe, sweet almond oil, castor oil, menthol crystals, essential oil blend and sea clay so it is non-chemical and great for your skin!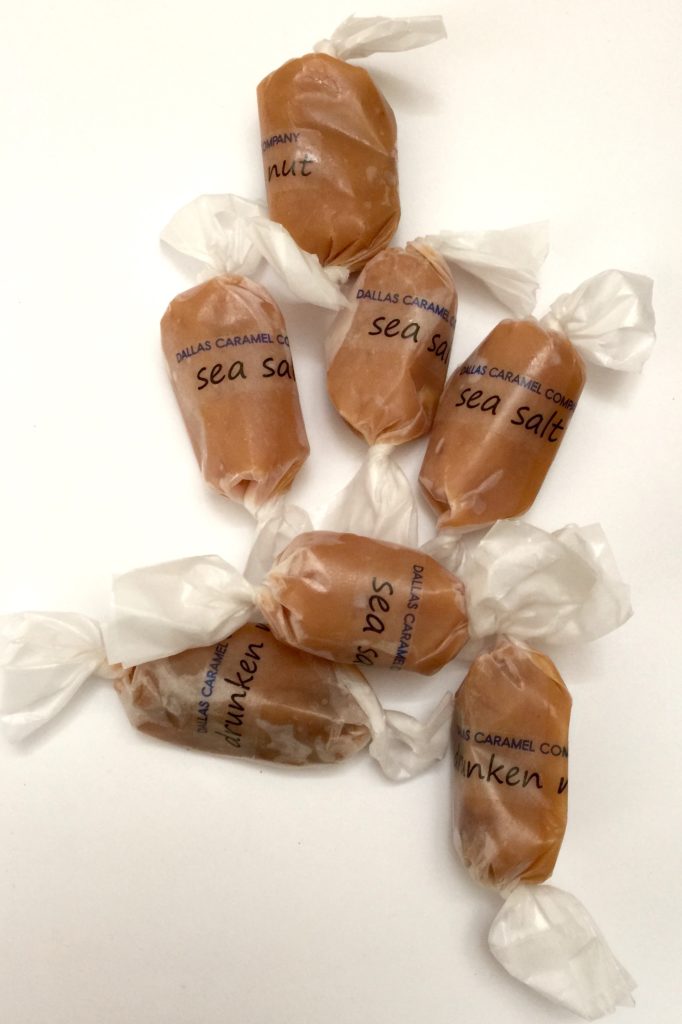 Dallas Caramel Company – 7 Sea Salt Caramels & Texas Drunken Nut Caramels ($7)
YUM!! These caramels are easily the best I have ever tasted!! And these are only 2 of the 13 flavors this company makes (think Bacon Caramel, Apple Pie Caramel just for starters!!) The candies are handcrafted and made with all natural ingredients like real butter. They are sold in shops around Texas plus you can order them online and they ship within 2-3 days of your order being placed. I just might do that!! I am hoping to find them in Austin when I am there in a few weeks.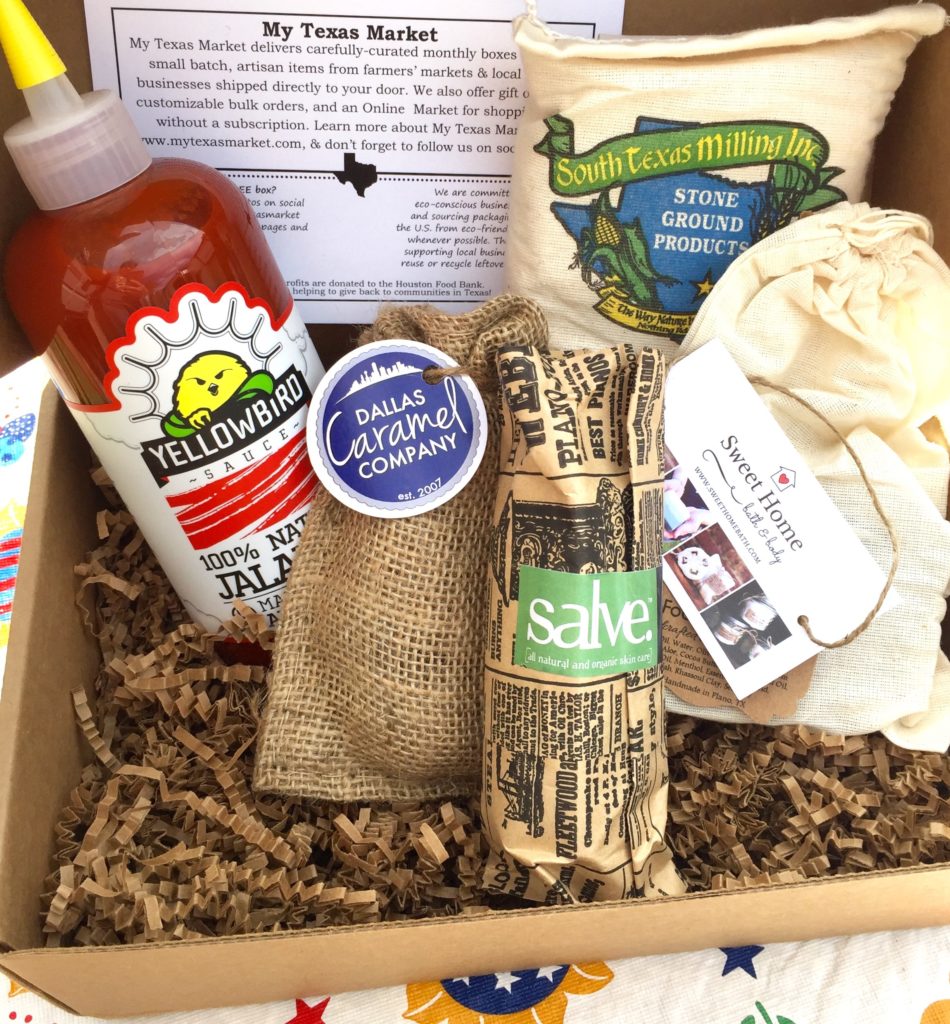 The August 2016 My Texas Market box priced out at about $39. I have to say that I loved everything in the box this month, as I do almost every month! The Gulf Coast Fish Fry and the Jalapeno hot sauce got rave reviews from my husband, as did the caramels! And I am crazy about the Foot Scrubby and the Refresh Hydrating Mist!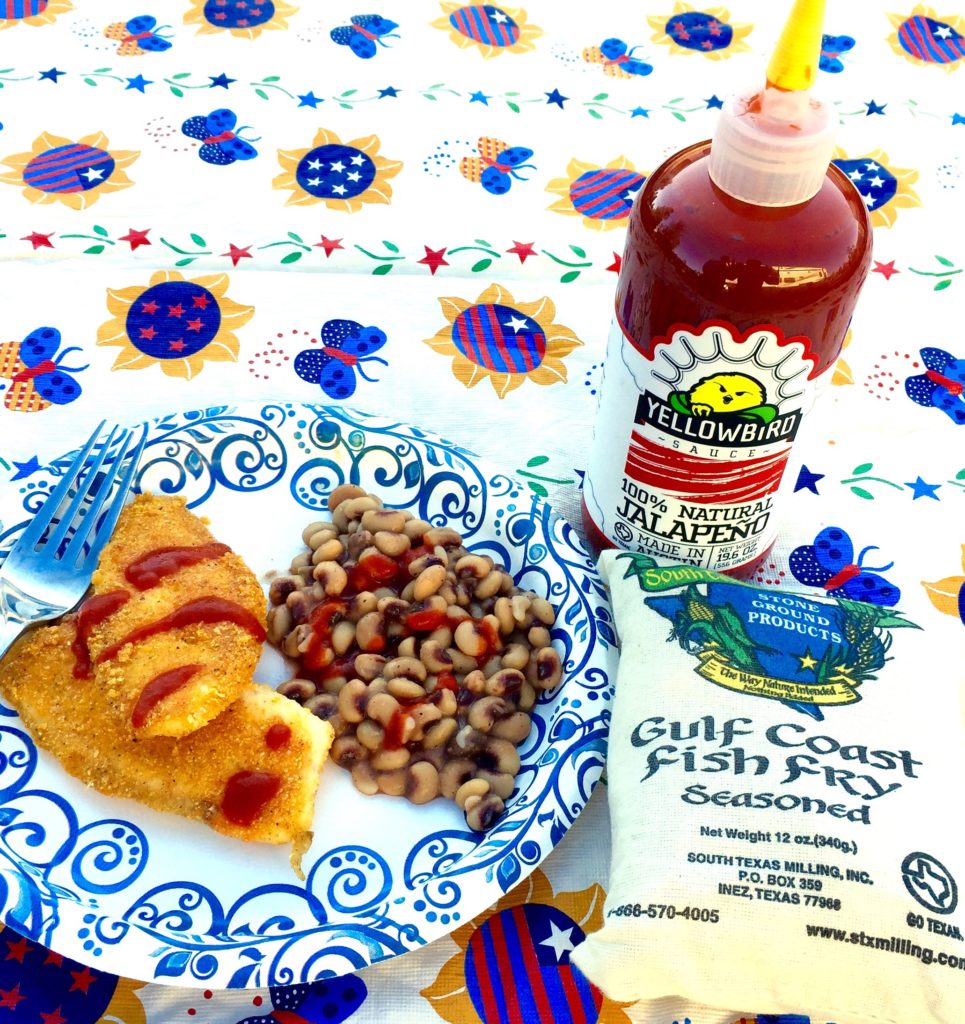 Have you tried the My Texas Market subscription box? You can read reviews from this past year here on the blog, and you can find them at http://www.mytexasmarket.com/.