April 2017 Pooch Perks Review
April 2017 Pooch Perks Review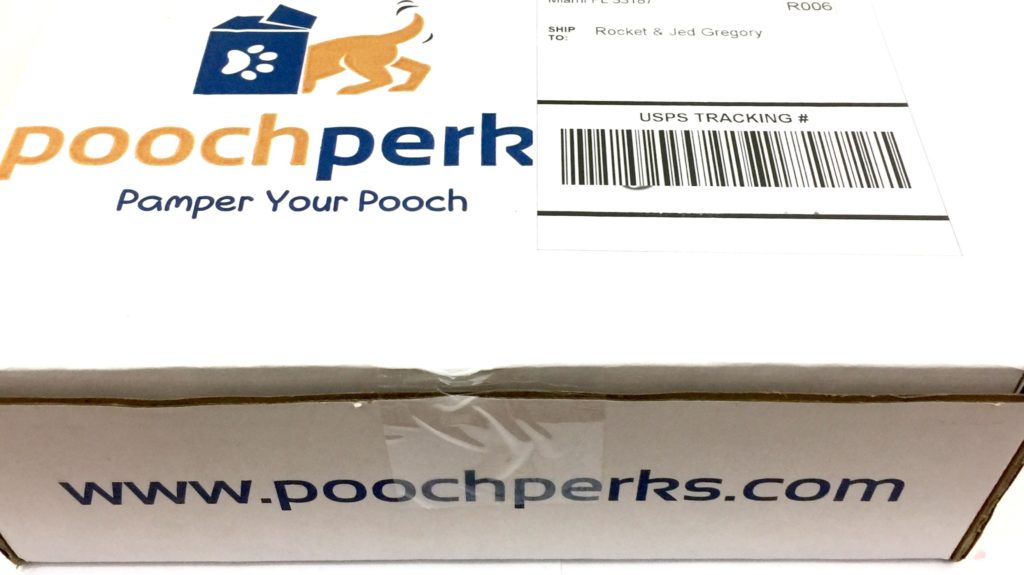 Pooch Perks is a monthly subscription box of toys and treats for your dog. You let them know the size of your dog(s) and any issues such as food sensitivities or heavy chewing. Shipping is free. Toys and treats are made in USA. Pooch Perks now has an updated website and has changed their subscription options:
Sample Pooch ($11.95) – 2  items from previous month's box
Popular Pooch ($27.95) –  4 to 5 items
Custom Box (starting at $31.95) – price depends on your dog's size and the contents you choose.
The Homespun Chics paid for this subscription box. All opinions are 100% our own. This post contains affiliate links.
---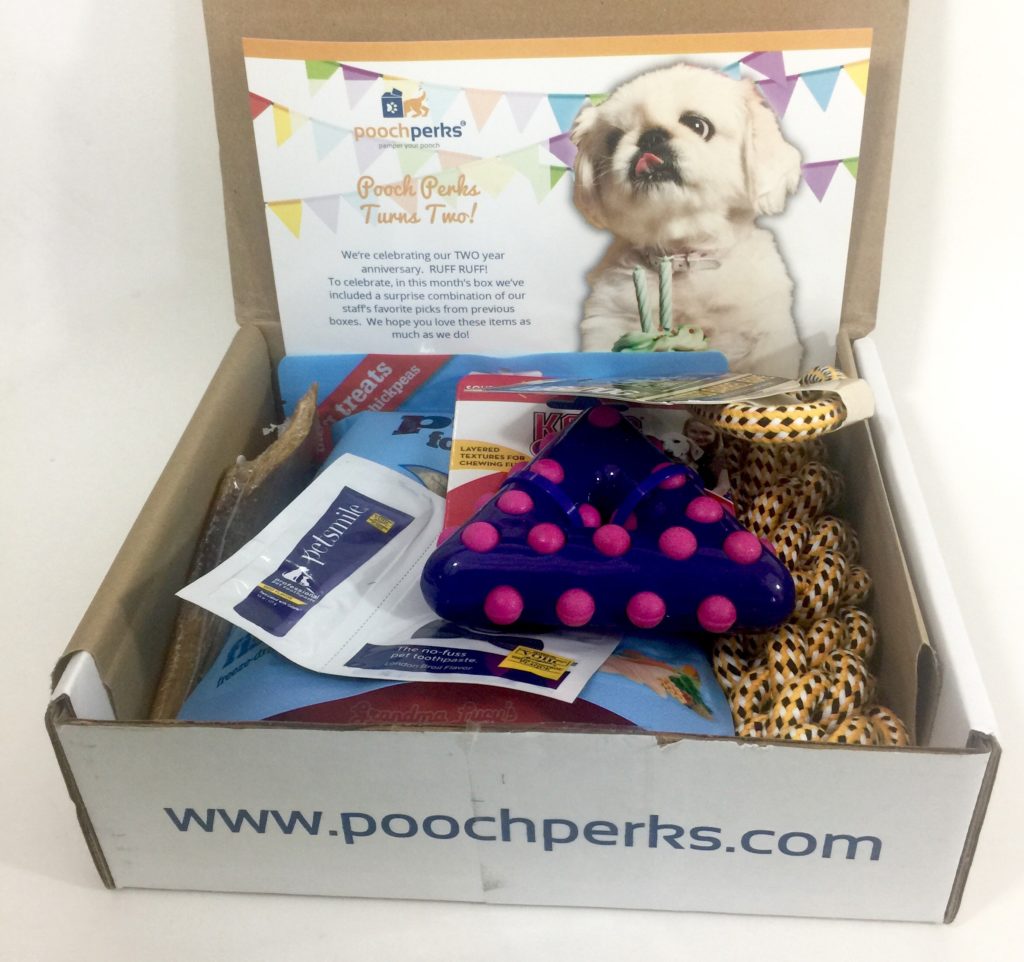 First peek into the April 2017 Pooch Perks box. Dogs are standing by!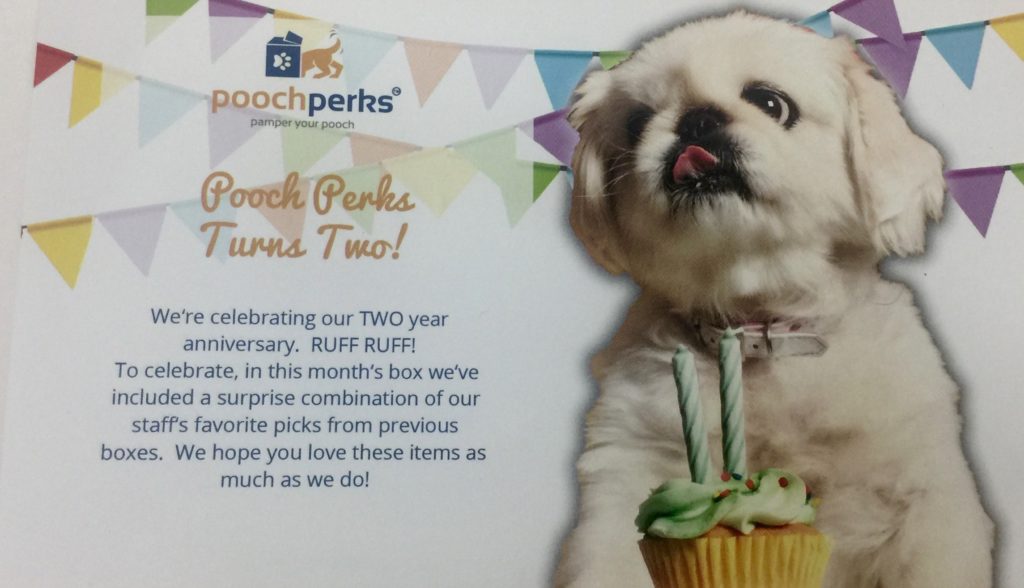 Pooch Perks has just turned 2! Happy Birthday!!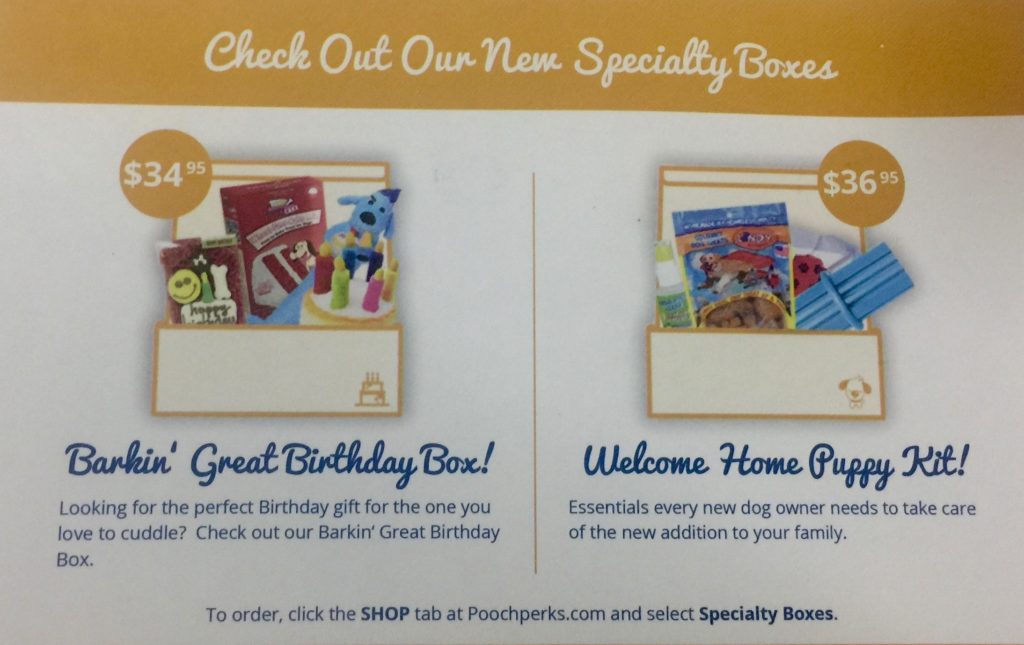 Two new boxes from Pooch Perks – no subscription needed.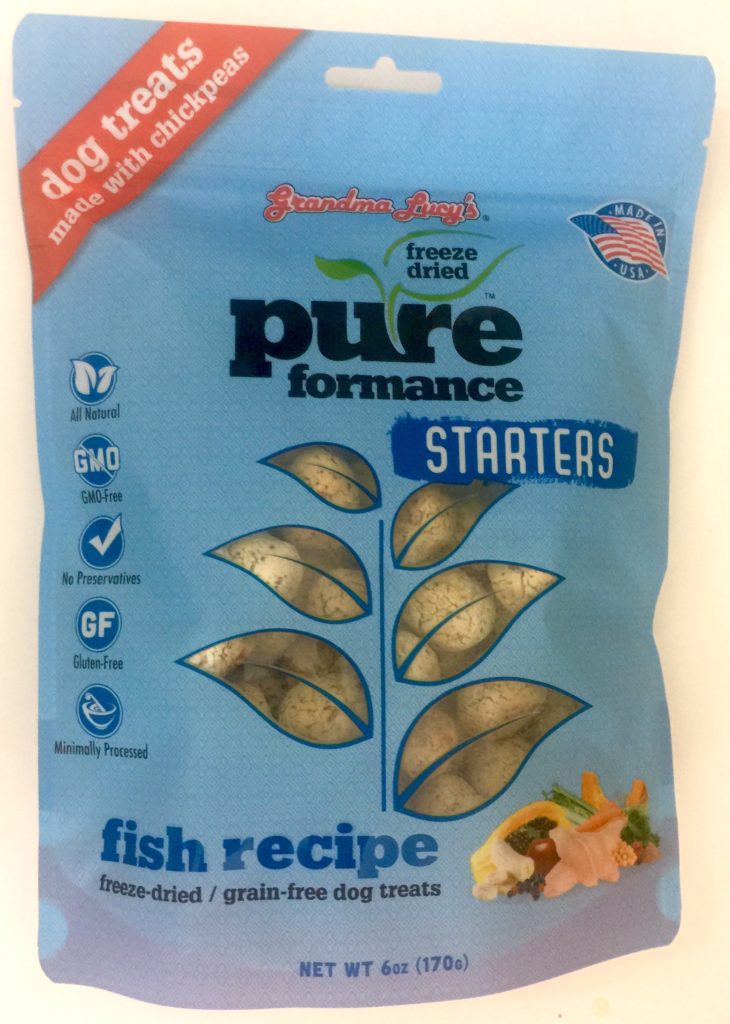 Grandma Lucy's – Freeze-Dried Pure Purformance Starters Grain-Free Dog Treats 6 oz ($13.69)
This is a great bag of doggie treats to start off Pooch Perk's 2nd year! Freeze-dried fish treats that are all natural, grain free, GMO-free, minimally processed, and made from line-caught Alaskan pollock, chickpea flour, flax, carrots, and apples. Premium pet treats at their best!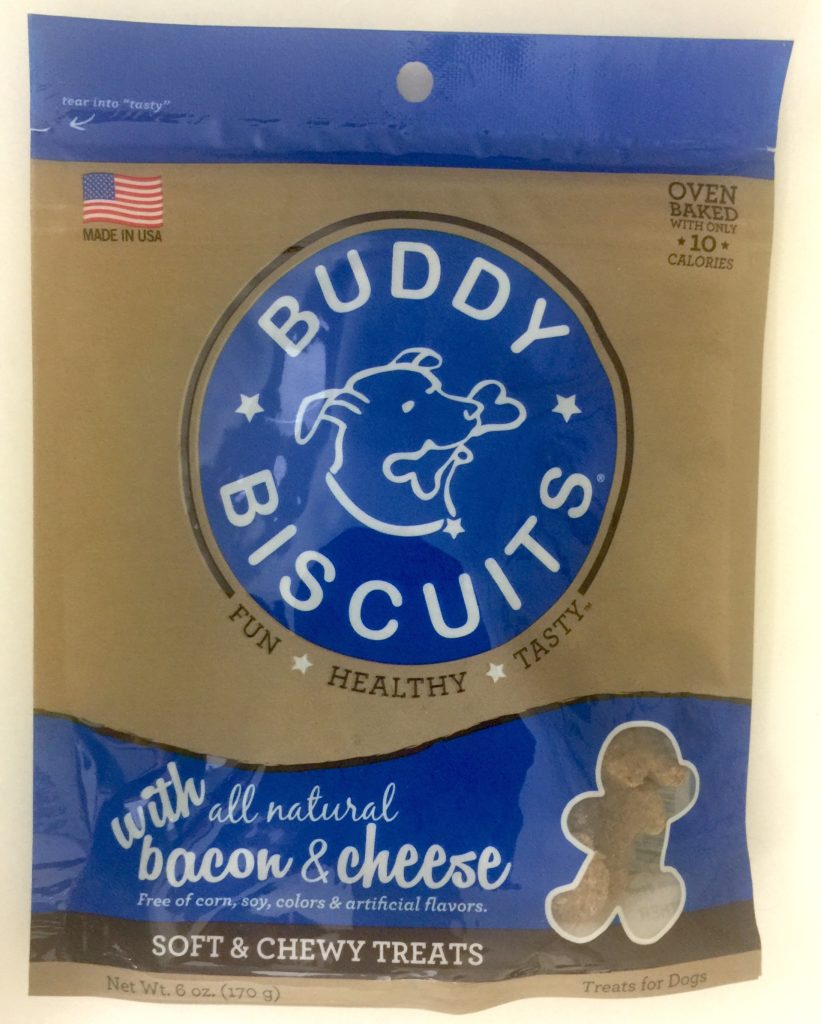 Buddy Biscuits – Bacon & Cheese Soft & Chewy Treats 6 oz ($4.85)
My pups always enjoy Buddy Biscuits and these oven baked bacon & cheese flavored treats have no hidden chicken to make Rocket all itchy. All of the ingredients are natural, the treats have no corn, soy, or artificial junk.
Smokehouse – 6.5″ Prime Slice ($4.76)
This is a beef neck strap tendon with no salt or artificial ingredients added. I have not read anything bad about letting a dog chew on one of these but my guys would probably try to swallow it whole.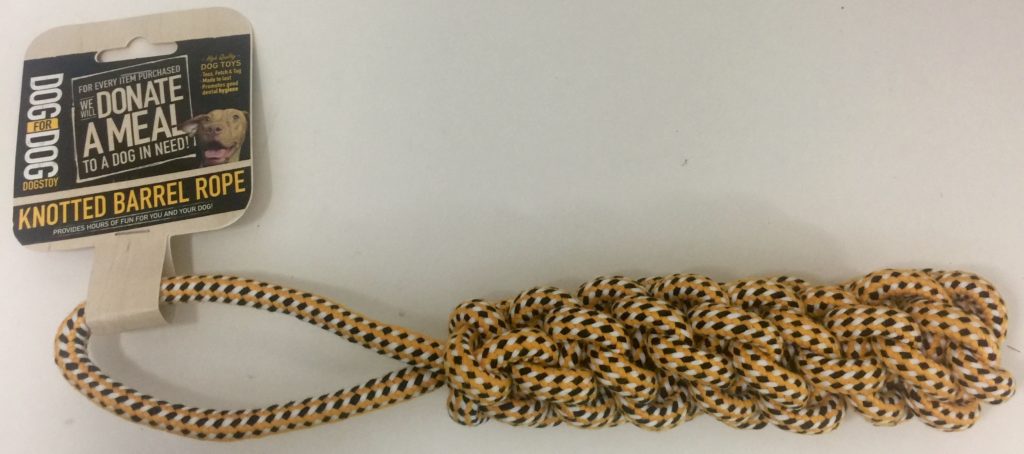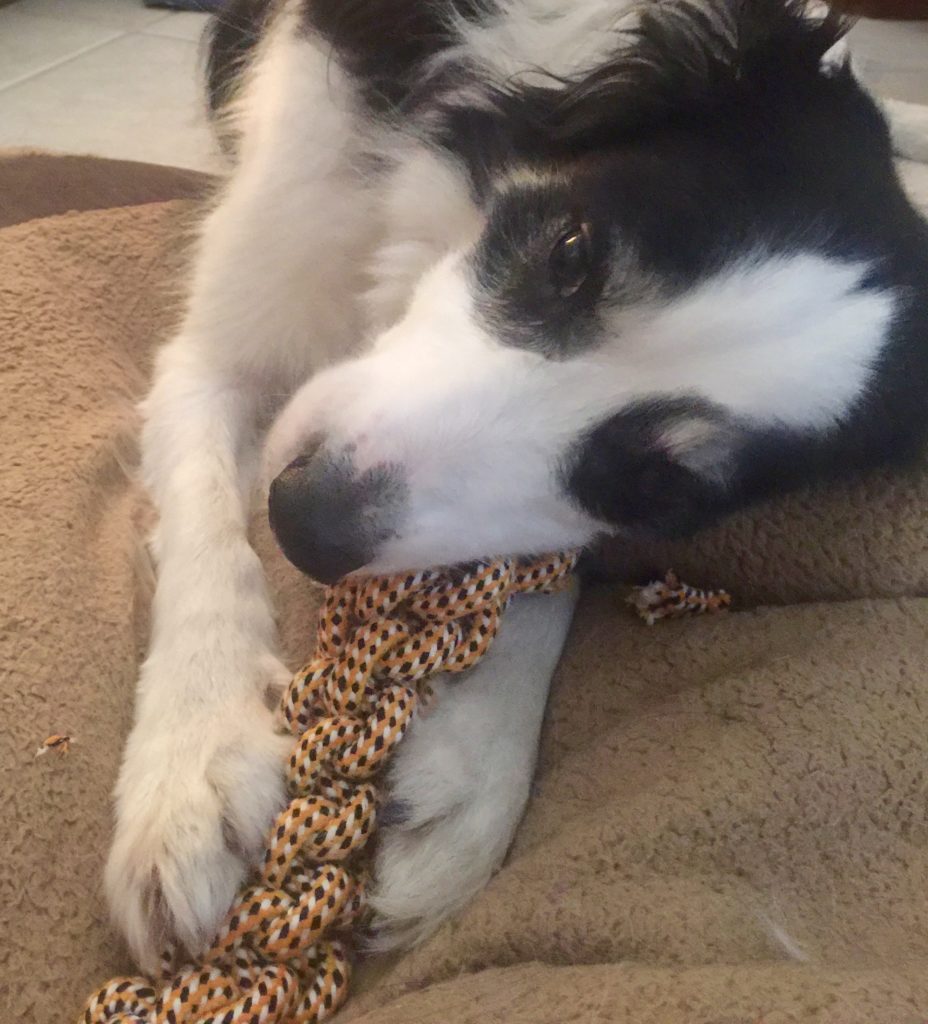 Dog For Dog – Knotted Barrel Rope Toy ($4.95)
This is a high quality rope toy for chewing, tugging, and fetching. The rope provides good dental hygiene. Rocket had the bottom of the knot chewed off in less than 5 minutes. Dog For Dog donates a meal for a dog in need for every item purchased.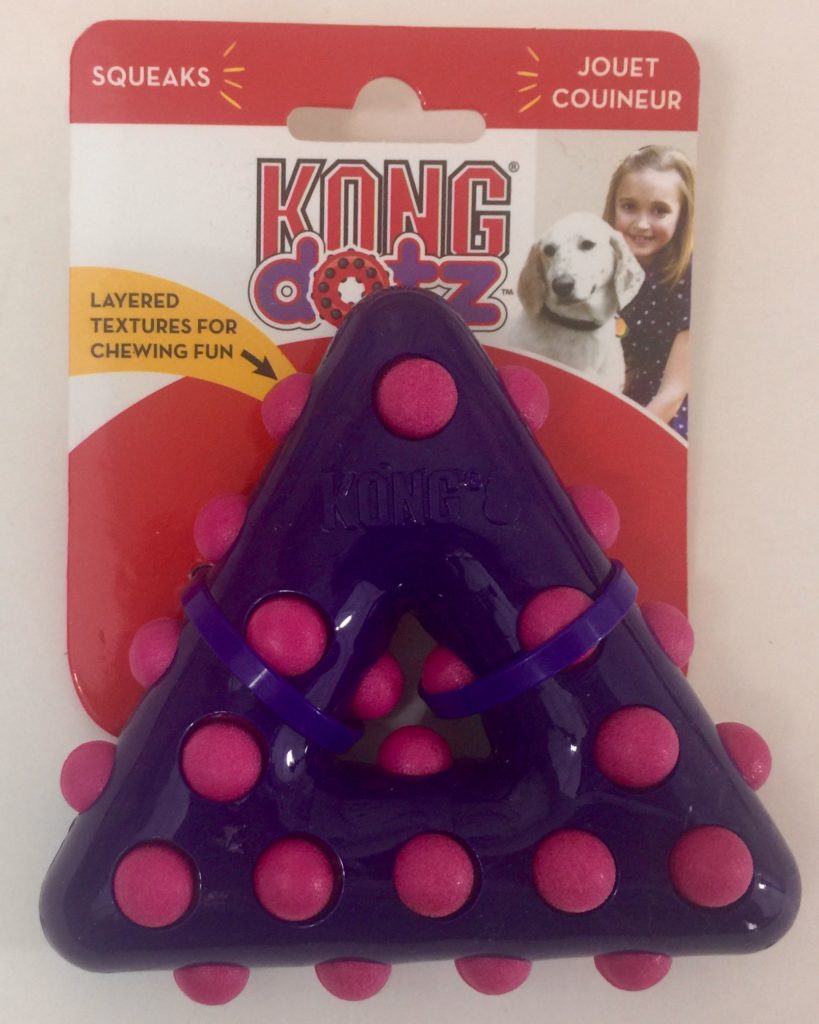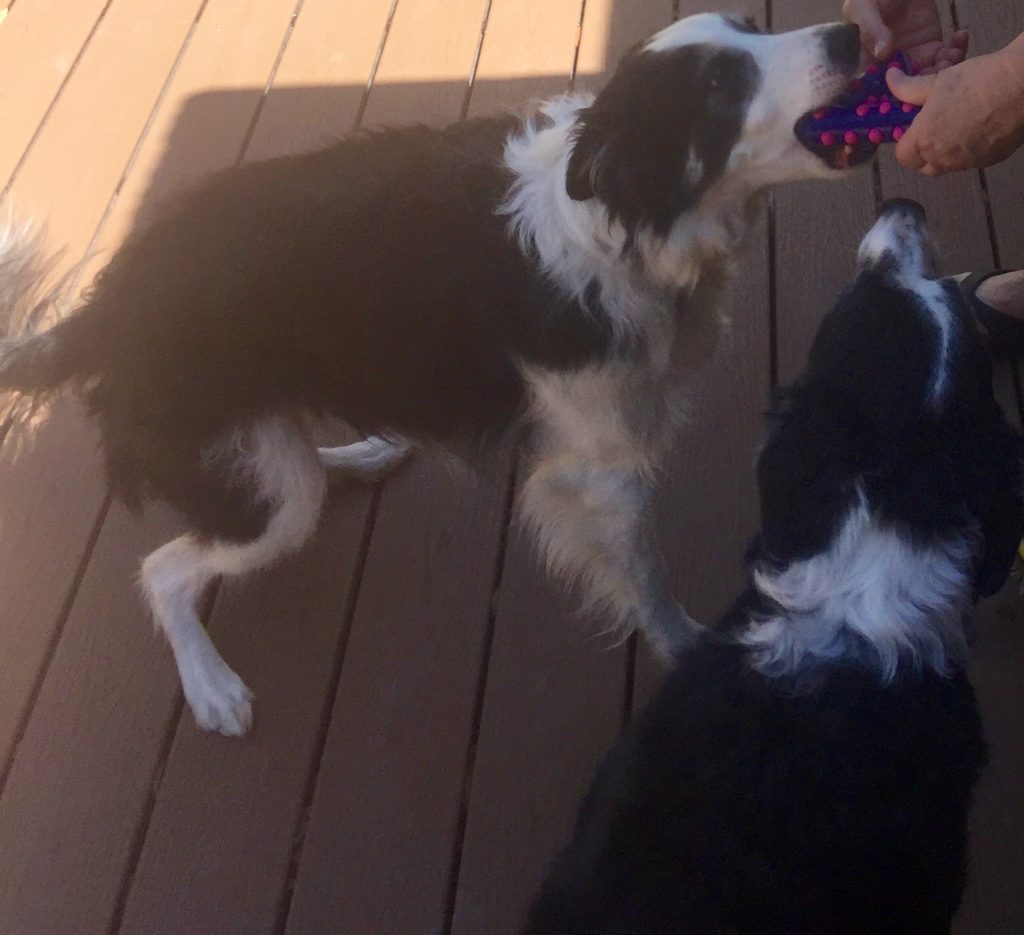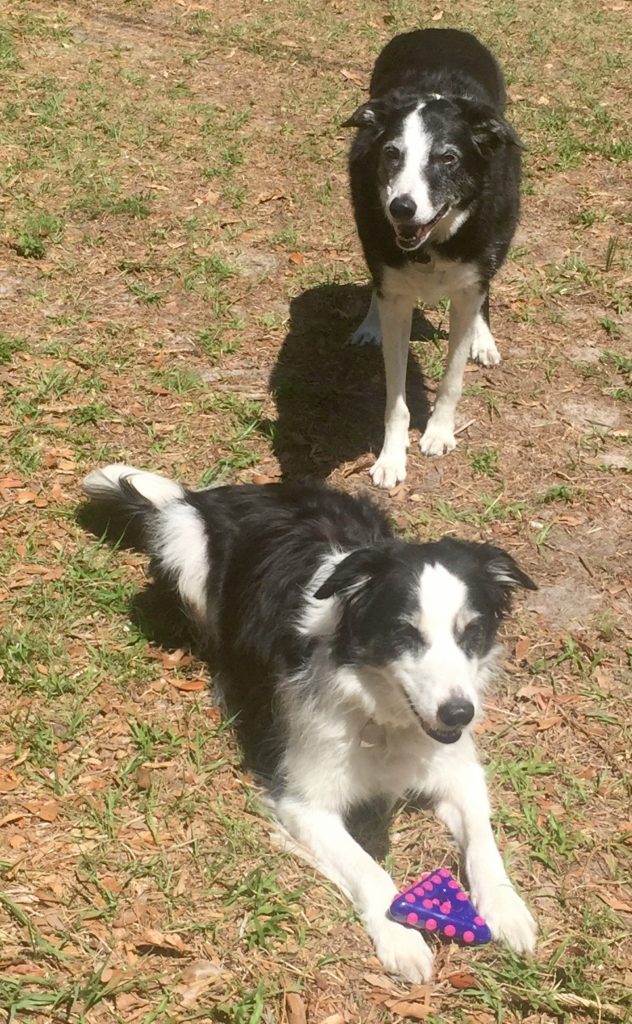 Kong – Dotz Dog Toy Small ($7.02)
This is a Kong squeaky toy designed for light/moderate chewers. My dogs are heavy chewers and that is on my subscriber profile. But the boys love it so we'll see how long it lasts. This toy has layered textures and nubs that clean gums and teeth. It also bounces, adding to the fun!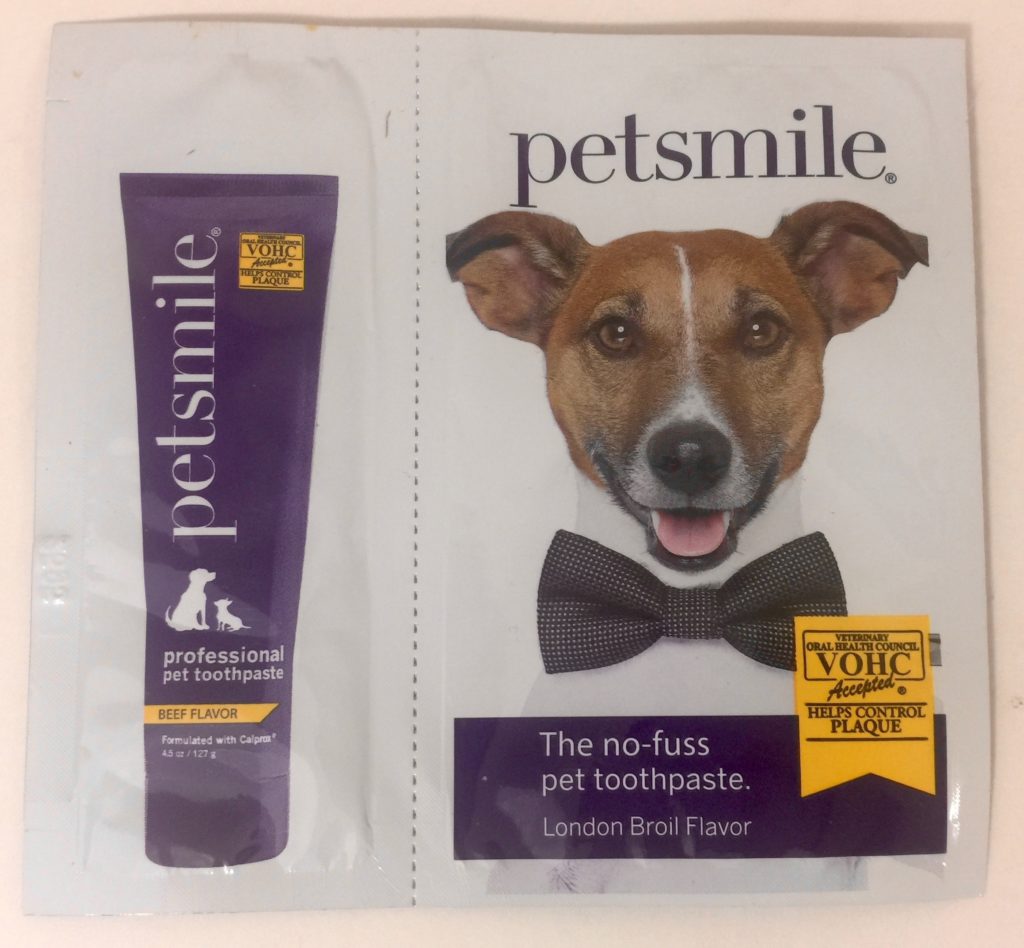 Petsmile – Professional Pet Toothpaste sample
This is a sample of London Broil flavor no-fuss pet toothpaste. It contains Calprox (a form of calcium peroxide) to clean, whiten, and protect your pet's teeth. You just rub it on with a swab applicator, your finger, or on your pet's chew toy. I did not find any health warnings about Calprox in my online search. Both of my dogs thought it was a pretty tasty treat.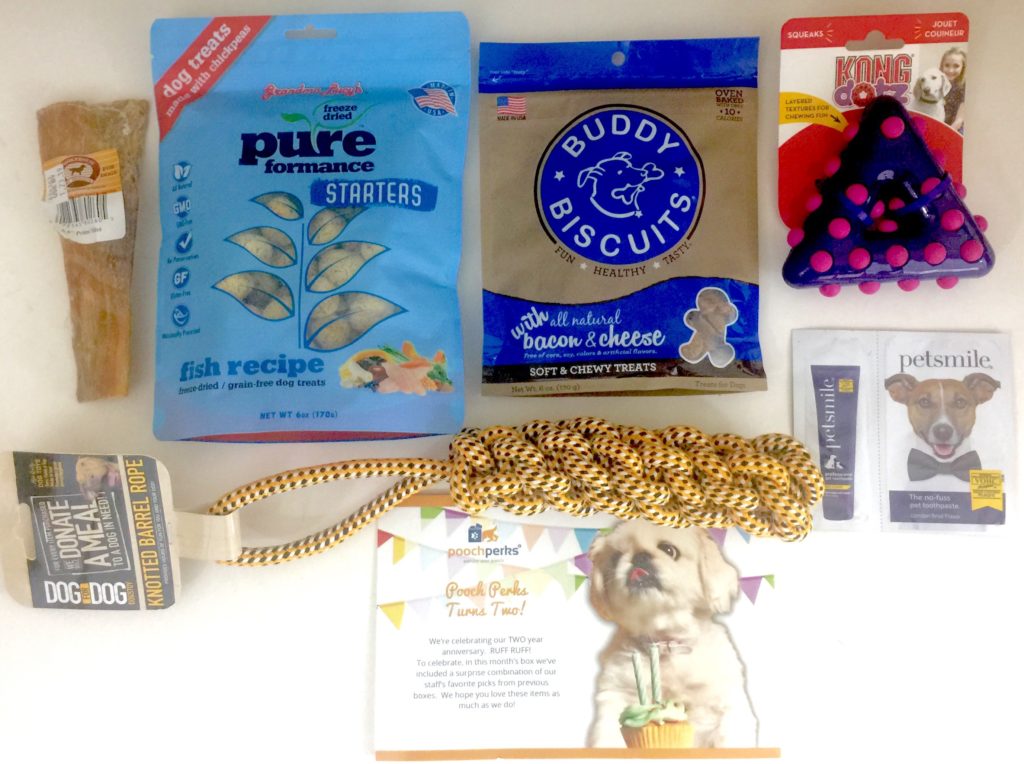 The retail value of the dog goodies in the April 2017 Pooch Perks box came to approximately $35. Pooch Perks boxes have shown an increase in value over the past few months. This month the treats were of much higher quality, too – not just cookies but containing meat. And none contained chicken, though I can't tell if this was because they read my subscriber profile or if it was just coincidence. The Kong toy was not labeled for dogs that are heavy chewers, but it is still intact while the rope toy was destroyed in minutes. Kong toys always rock!
Through 4/17/17 —  Get 50% off your first box.  
Valid on month-to-month renewable subscriptions only! 
Use code 50OFFDEAL at checkout.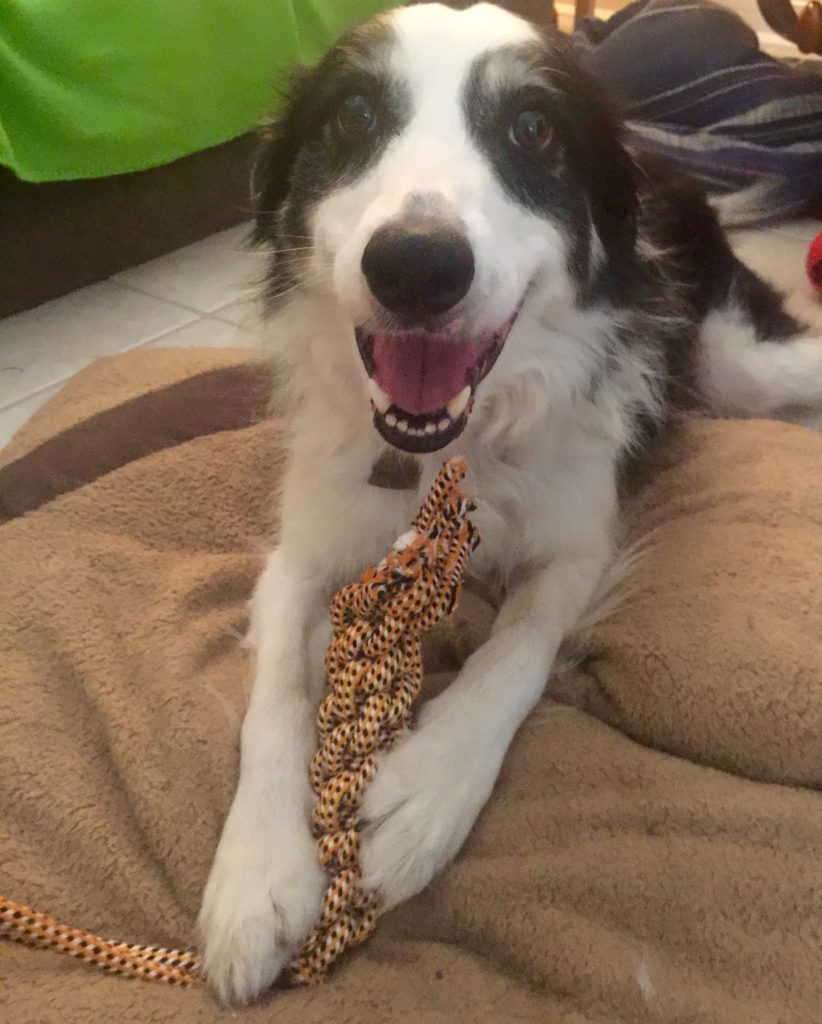 We're having fun, Mom!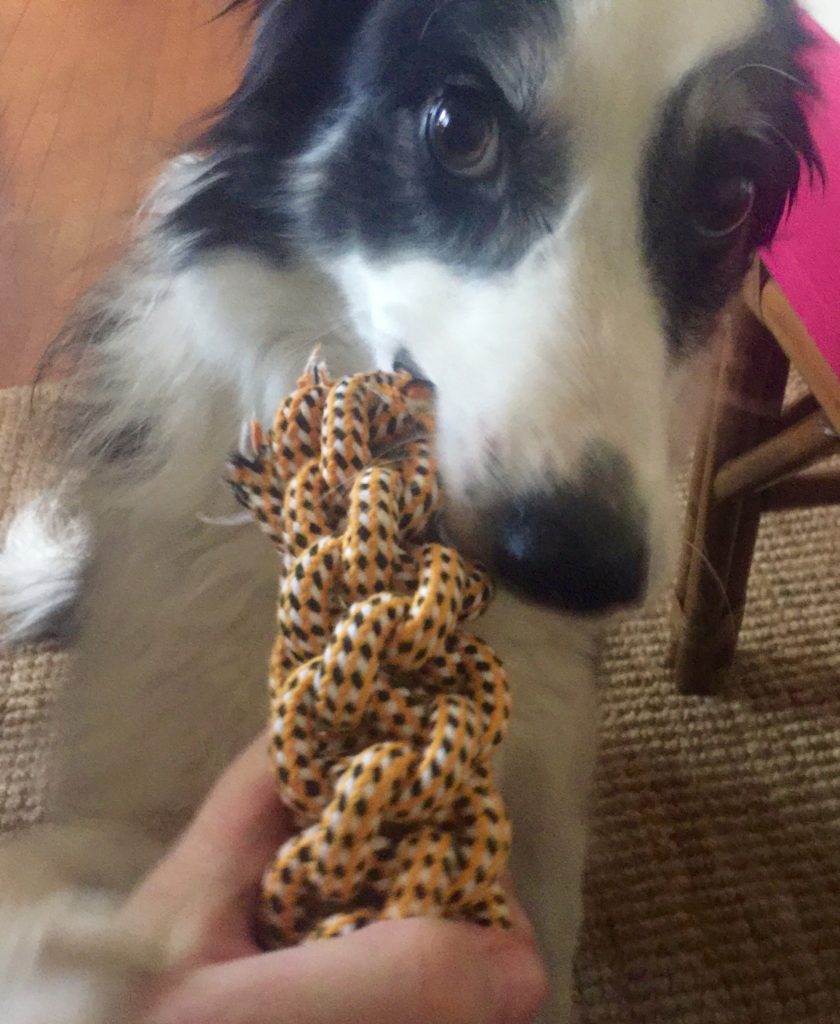 Even chewed up rope toys are fun for tugging!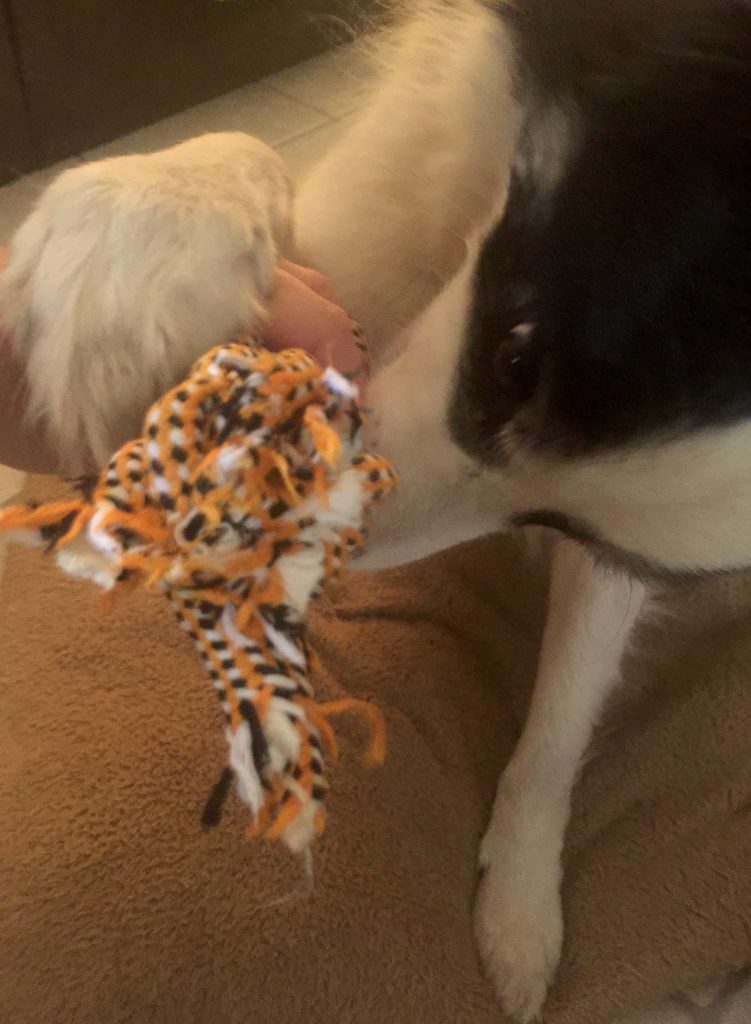 Nooo! Don't take it away! I was still eating that toy!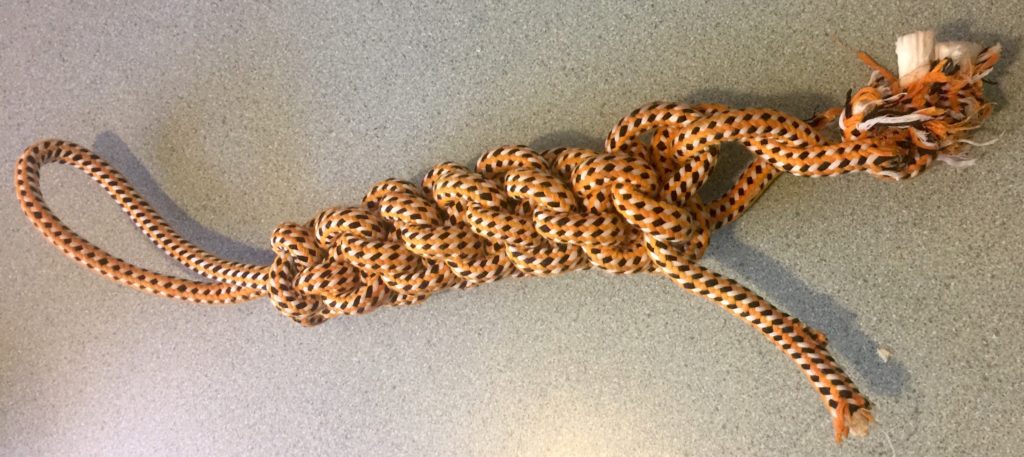 The demise of the rope toy!