April 2017 Chococurb Box Review + Coupon!
April 2017 Chococurb Box Review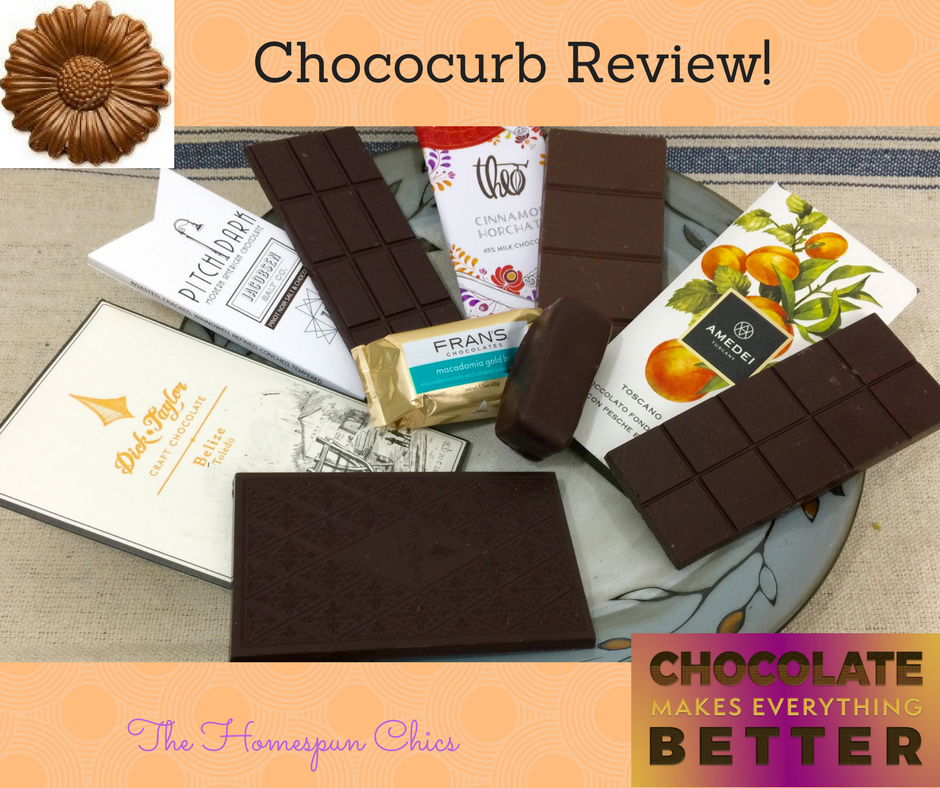 Chococurb is a monthly gourmet chocolate subscription box with a choice of two size boxes. The regular Chococurb has "five to seven personally selected, extraordinary chocolate treats." The cost of this box is $35/month, $99 for a 3 month subscription or $180 for a 6 month subscription.
You can try it out with the Chococurb Mini, a box with three chocolates. This smaller box has a smaller price: $20/month, $57 for a 3 month subscription or $108 for a 6 month subscription.
There is a warm weather shipping charge added during certain months to certain states that compensates for the additional packaging materials required to make sure your chocolate does not melt. You can find this chart in the FAQs section of Chococurb's website.
After you decide on the size of the box, you complete a Chocolate Profile so Chococurb can send you the kind of chocolate you love to eat. Don't like dark chocolate? White chocolate? You won't receive any in your box. You receive the kind of chocolates that you love! You can also purchase many of the chocolate bars that come in the monthly boxes on Chococurb's website without committing to a monthly subscription.
The Homespun Chics received this subscription box for review purposes. All opinions are 100% our own. This post contains affiliate links.
---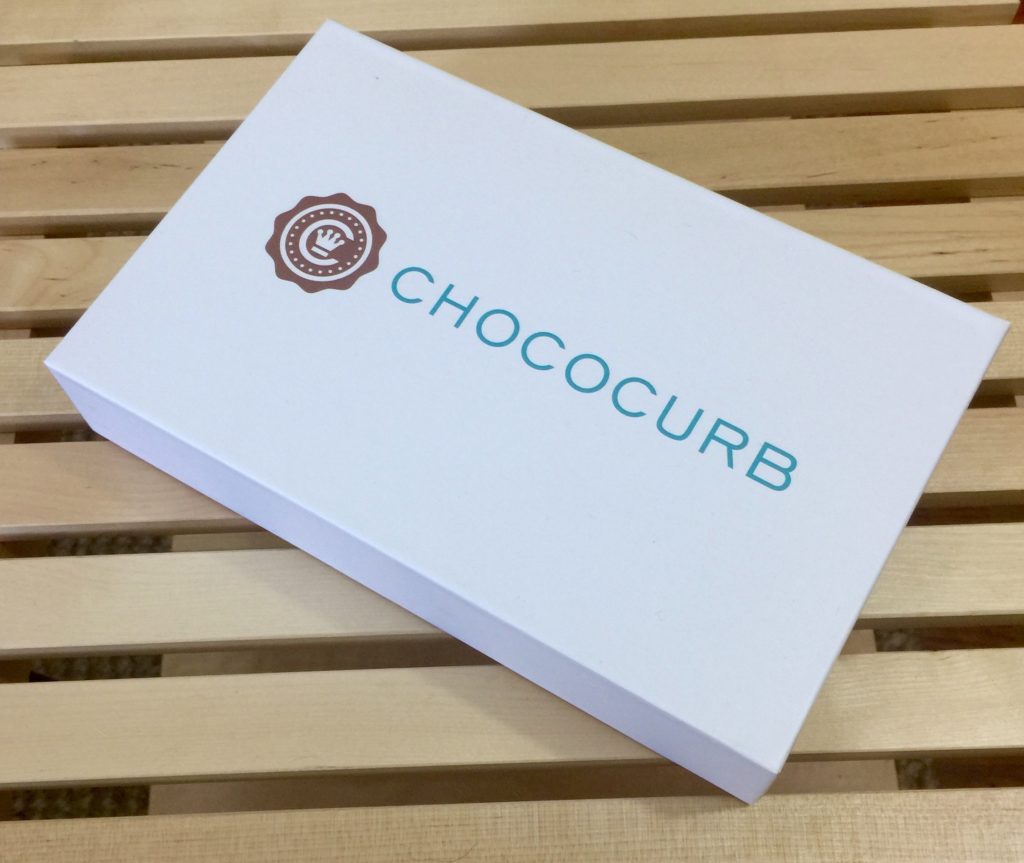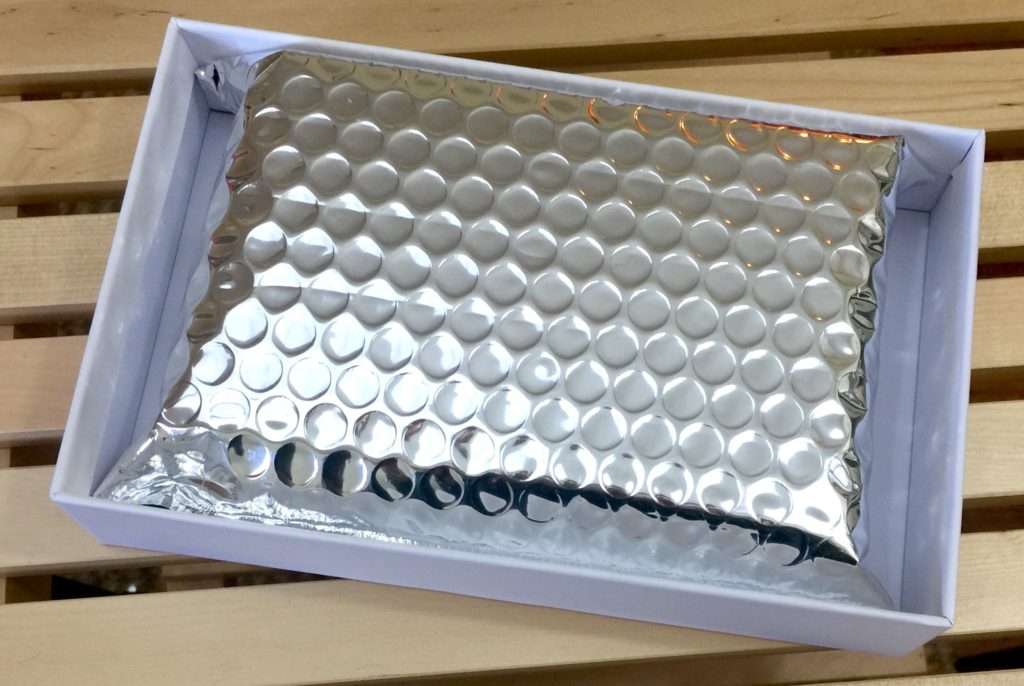 First peek! The April 2017 Chococurb box had 5 chocolate bars for us to enjoy. They do not include a product information sheet. Since the weather is getting warm, I was glad to see the products arrive in a padded foil pouch with cold packs both inside and outside the pouch. Nothing was melted and all the chocolate was nice and fresh.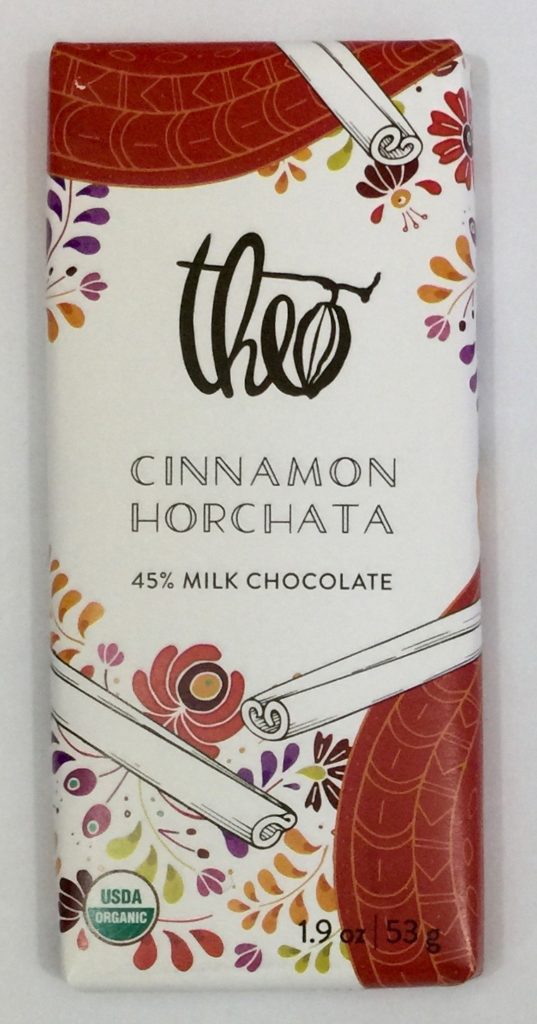 Theo Chocolates – Cinnamon Horchata Fantasy Bar 1.9 oz ($3)
This is a smooth organic milk chocolate bar with a crispy rice crunch and just a hint of cinnamon that you can taste and feel on your tongue. Horchata is a Hispanic sweet rice drink with cinnamon, so the bar is aptly named.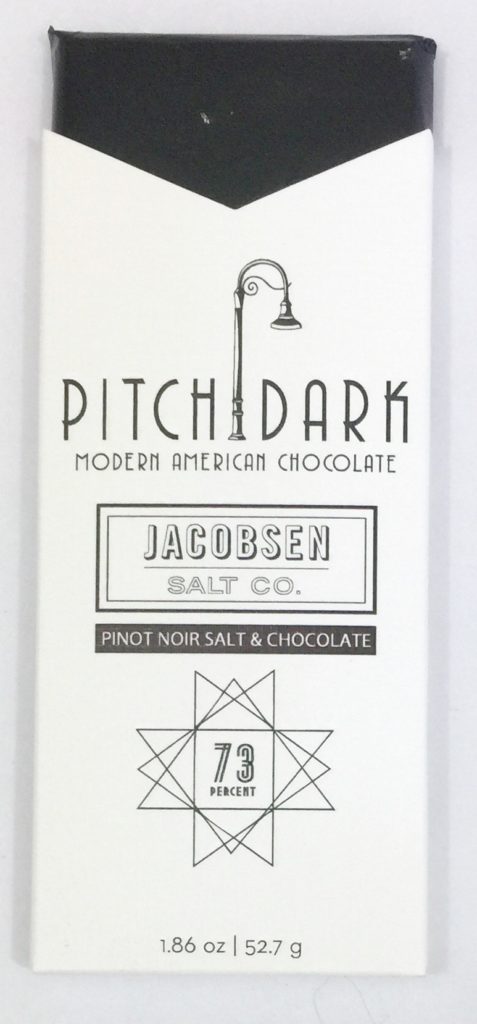 Pitch Dark – Jacobsen Pinot Noir Salt & Chocolate 1.86 oz ($8)
This dark chocolate bar is 73% Cacao from Nicaraguan beans and features "hand harvested sea salt infused with Willamette valley pinot noir." The chocolate is definitely dark but not bitter, the kind you like to savor in your mouth a while before you bite down. I love the tang of the salt and its hint of wine in the aftertaste.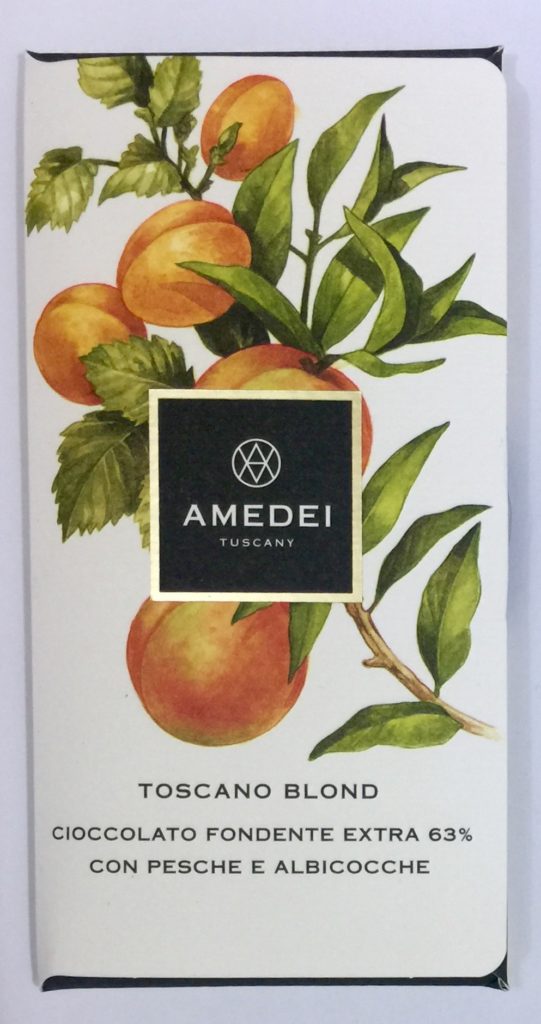 Amedei – Toscano Blond Chocolate Bar 1.75 oz ($8.20)
This Italian dark chocolate bar is 63% Cacao and made a little sweeter by the dried peach and apricot bits infused throughout. The fruit gives a little bit of chewiness with just a hint of fruity taste.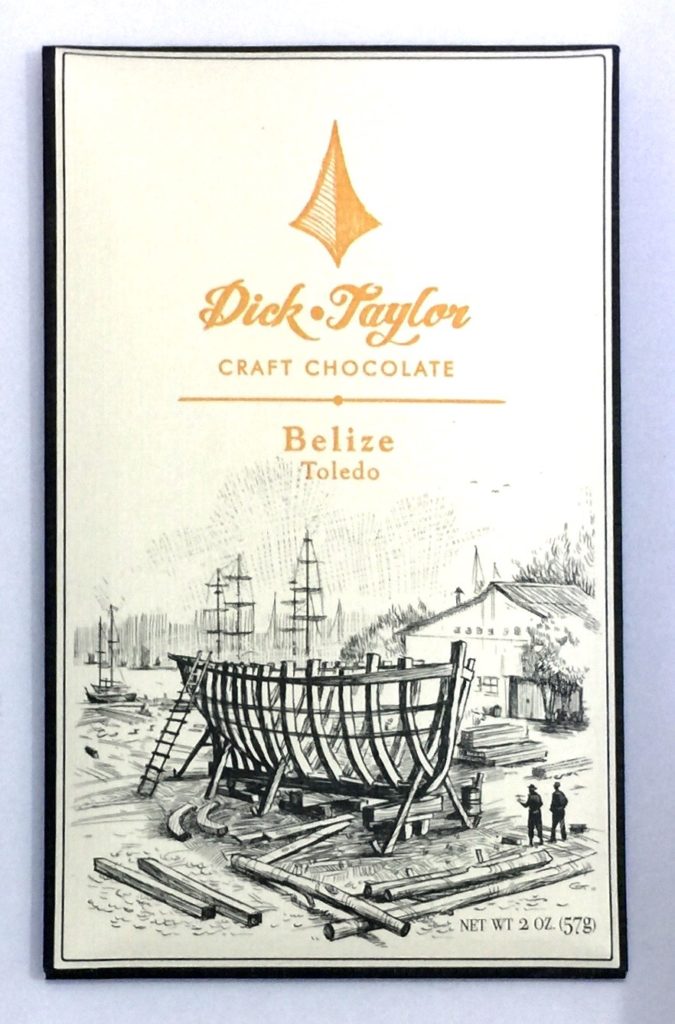 Dick Taylor Craft Chocolate – 72% Belize, Toledo 2 oz ($8.50)
This is a smooth dark chocolate bar that is 72% Cacao from Belize and crafted in California. Its only ingredients – cacao and cane sugar – are both organic.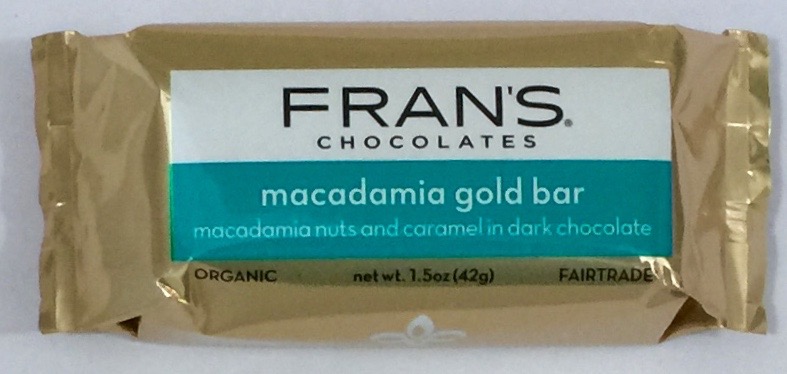 Fran's Chocolates – Macadamia Gold Bar 1.5 oz $3.75
And last, but certainly not least, is this small organic bar made with a blend of caramel and macadamia nuts covered in dark chocolate. It is sweet, chewy, and makes you  think you're on the beach somewhere in Hawaii!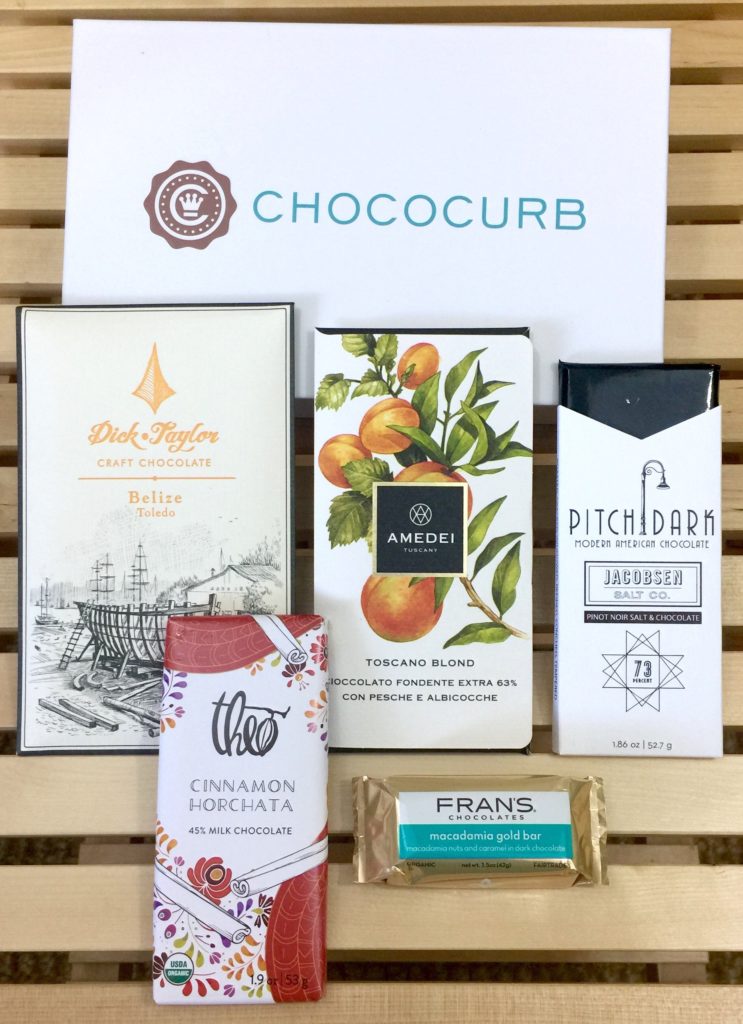 Total value for the April 2017 Chococurb box comes to $31.45.  There were 5 bars and 4 were dark chocolate. I am not usually a huge fan of dark chocolate but these premium bars were quite tasty, not bitter like some I have tried. And they are good for you, so you can feel good about enjoying your chocolate treat! If you find a bar you really love, you can even go to the website and buy some extras.
Use the code HOMESPUN to get 10% off!!