A Simple Autumn Leaf Wreath Tutorial
A Simple Autumn Leaf Wreath Tutorial
I just love this idea!  Understated but elegant, simple enough for almost anyone to create, this wreath is beautiful either as an indoor focal point or on a sheltered front door.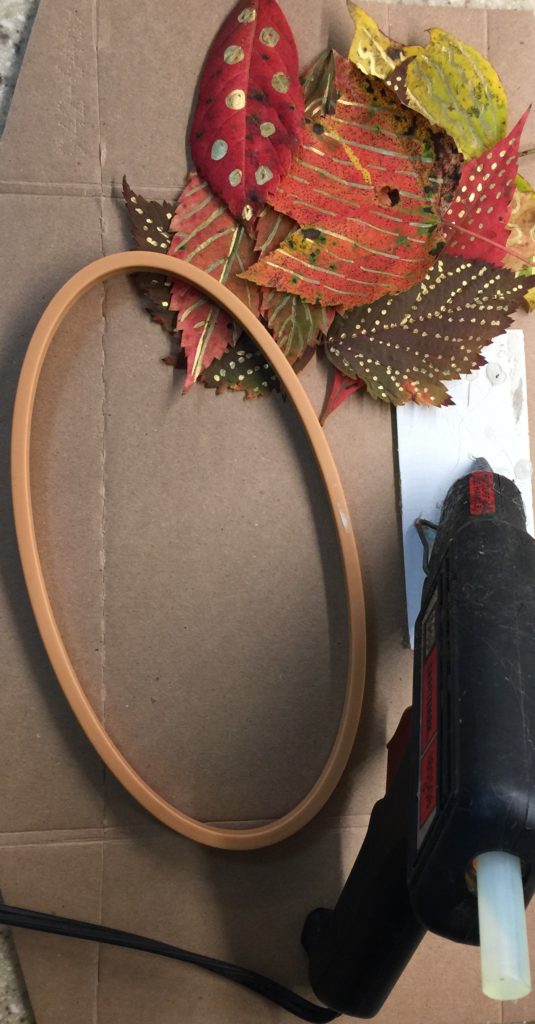 Gather some supplies.  
For the wreath you will need a glue gun, a gold sharpie or other gold paint that gives you the type of design you envision on your leaves, an embroidery hoop or other gadget to hold your leaves and, of course, some colorful fall leaves.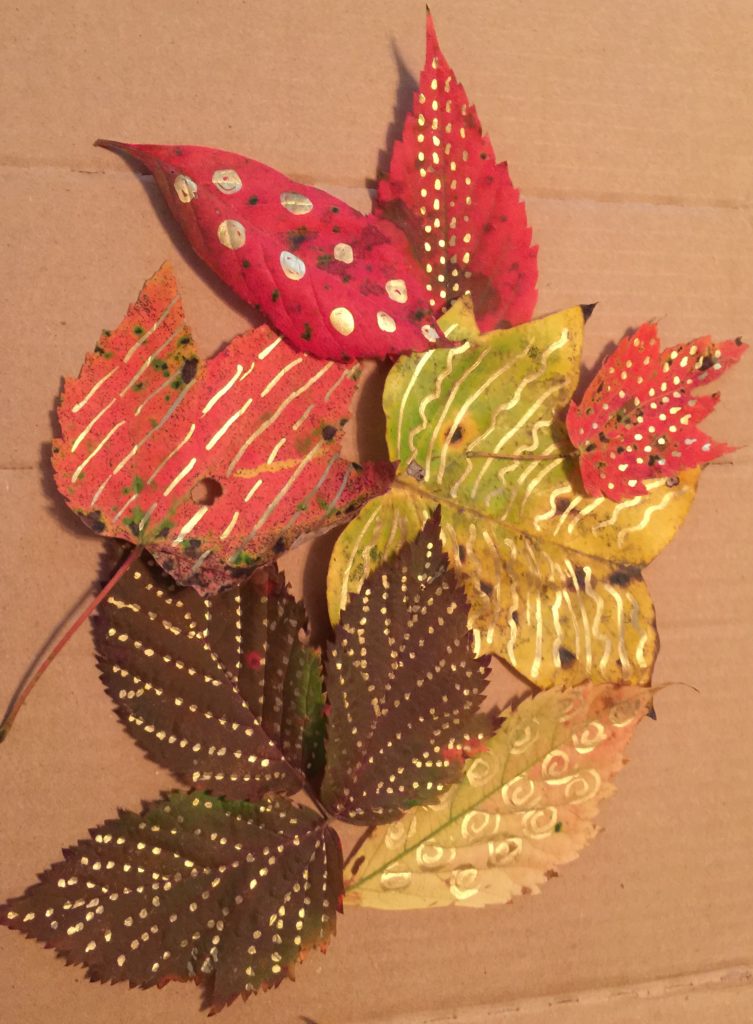 Let your creativity flow!  
Lay out your leaves and paint your designs with your gold sharpie. Let them dry.
Heat up your glue gun, glue the leaves to your hoop, and let the glue dry.  You can add some beads, a bow, some raffia or whatever you love but personally I think the simplicity and delicacy of the leaves alone on an embroidery hoop is all you need for a stunning autumn wreath!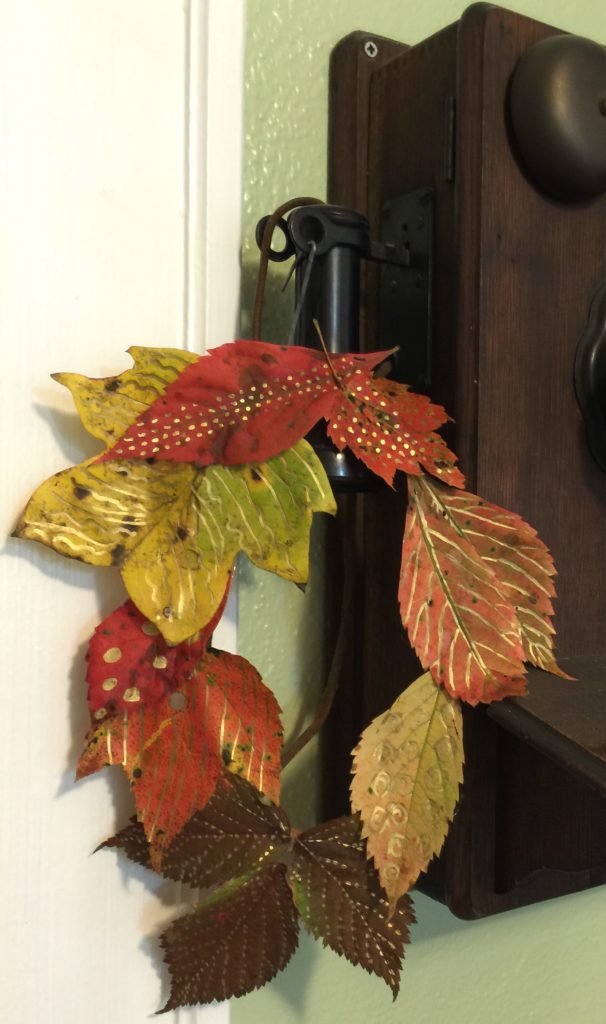 This natural leaf wreath does have a lifespan of just a couple of weeks. If you want to make a wreath that lasts the whole season you will need to use dried leaves or artificial leaves.