1st Inaugural St. Pete French Fry Festival 2017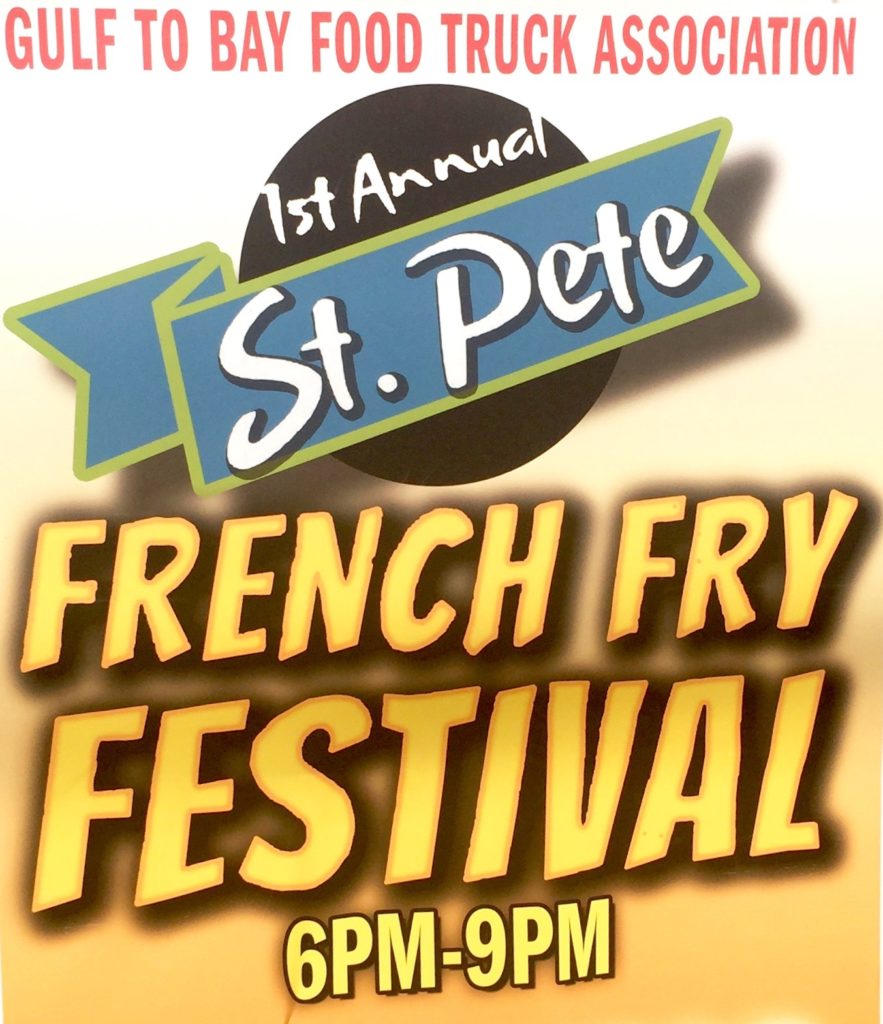 Some people celebrate St. Patrick's Day with corned beef and cabbage. This year we celebrated by going to the First Inaugural St. Pete French Fry Festival down at Bayboro Harbor in (of course) St. Petersburg!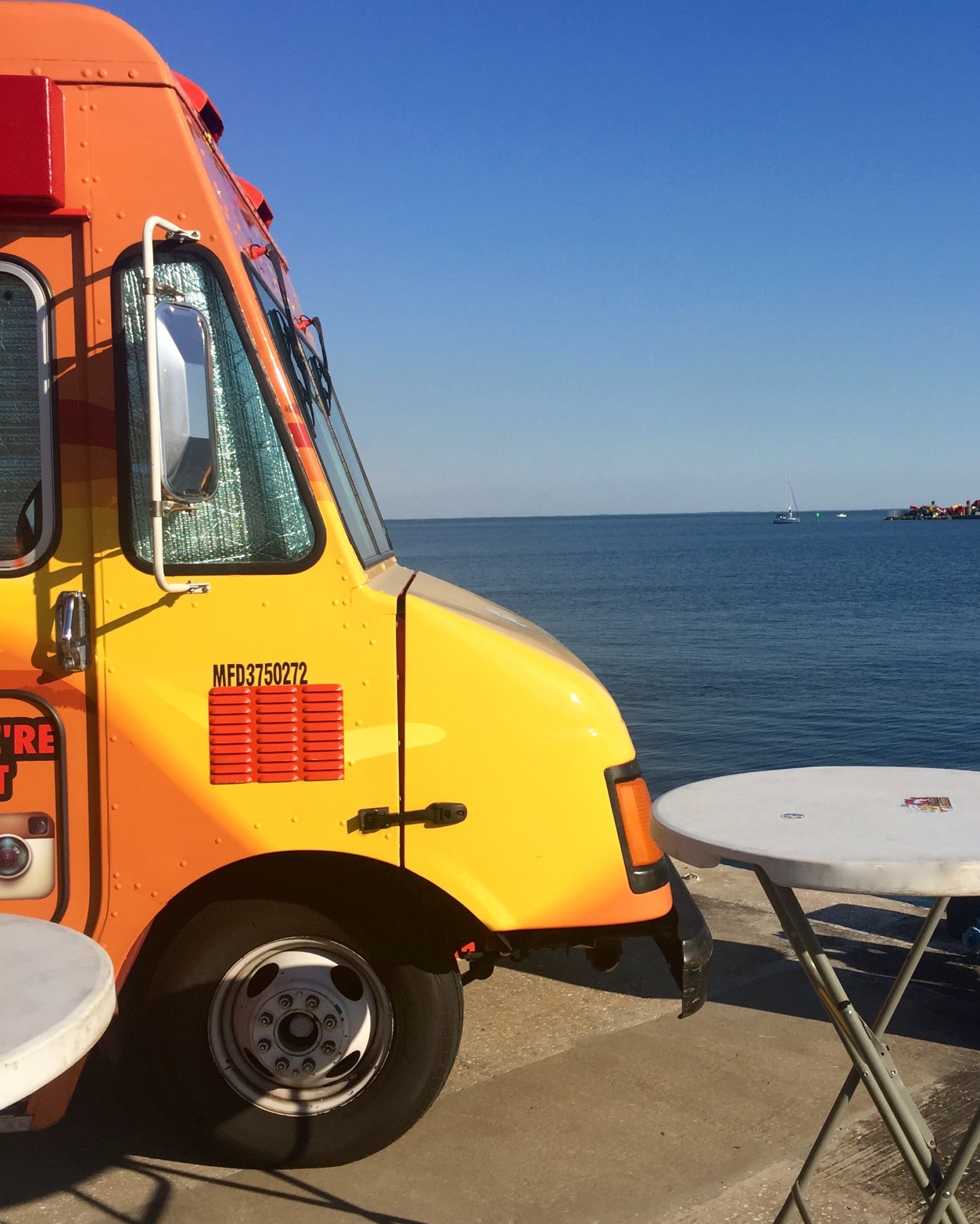 You could not have asked for a more beautiful evening to be out and about on the waterfront! This was the first french fry event for the Gulf to Bay Food Truck Association and a dozen food trucks were on hand to provide all kinds of different cuisines plus unique french fry experiences at each stop.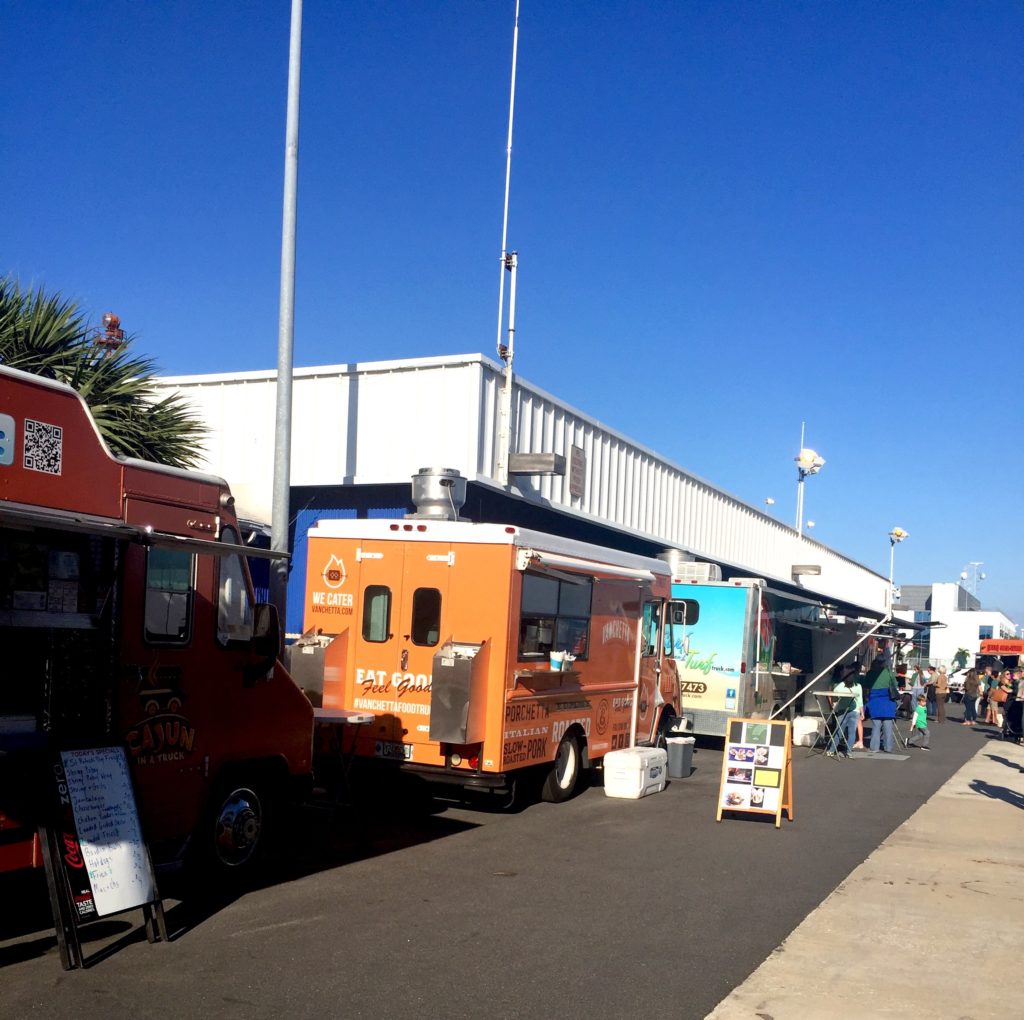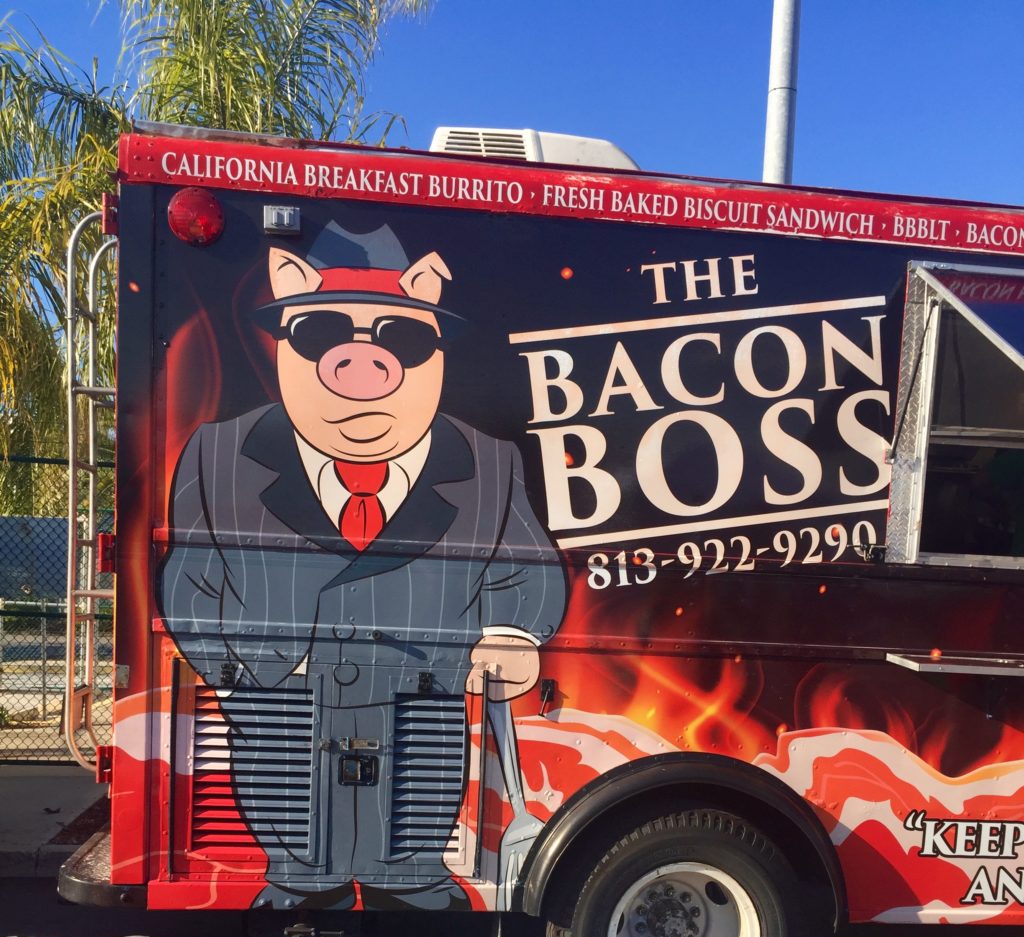 We arrived pretty early, just at the beginning of the event, and it was a good thing that we did because by the time we had walked down the line of food trucks and back to the beginning, the crowds were starting to fill up the tables and walking space.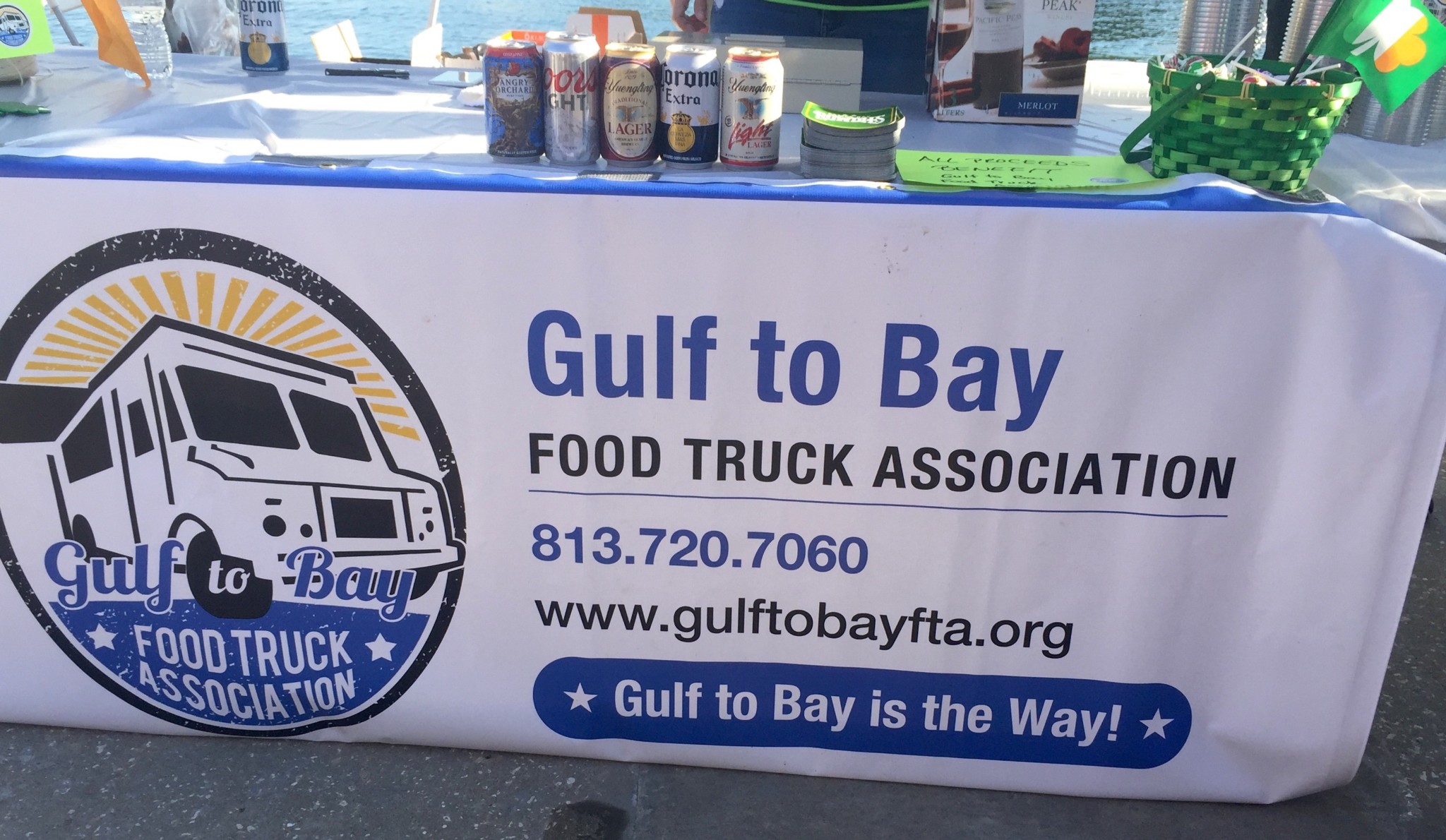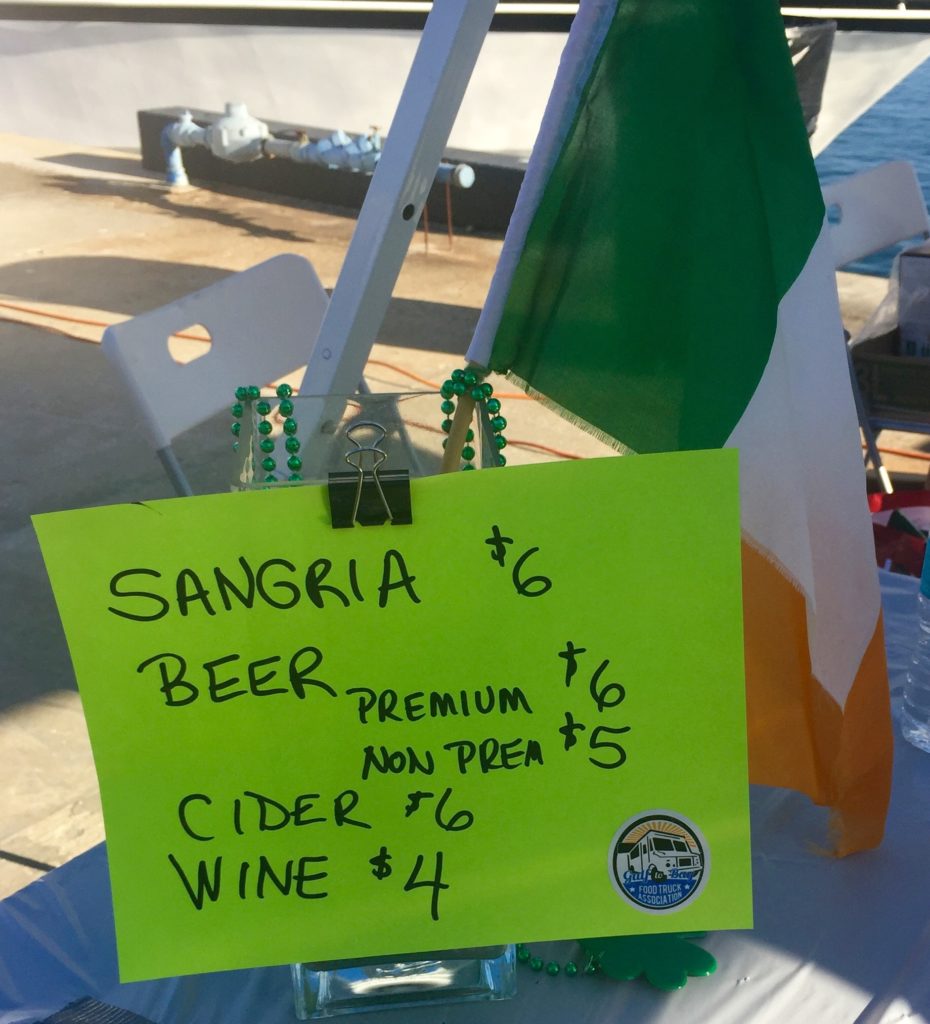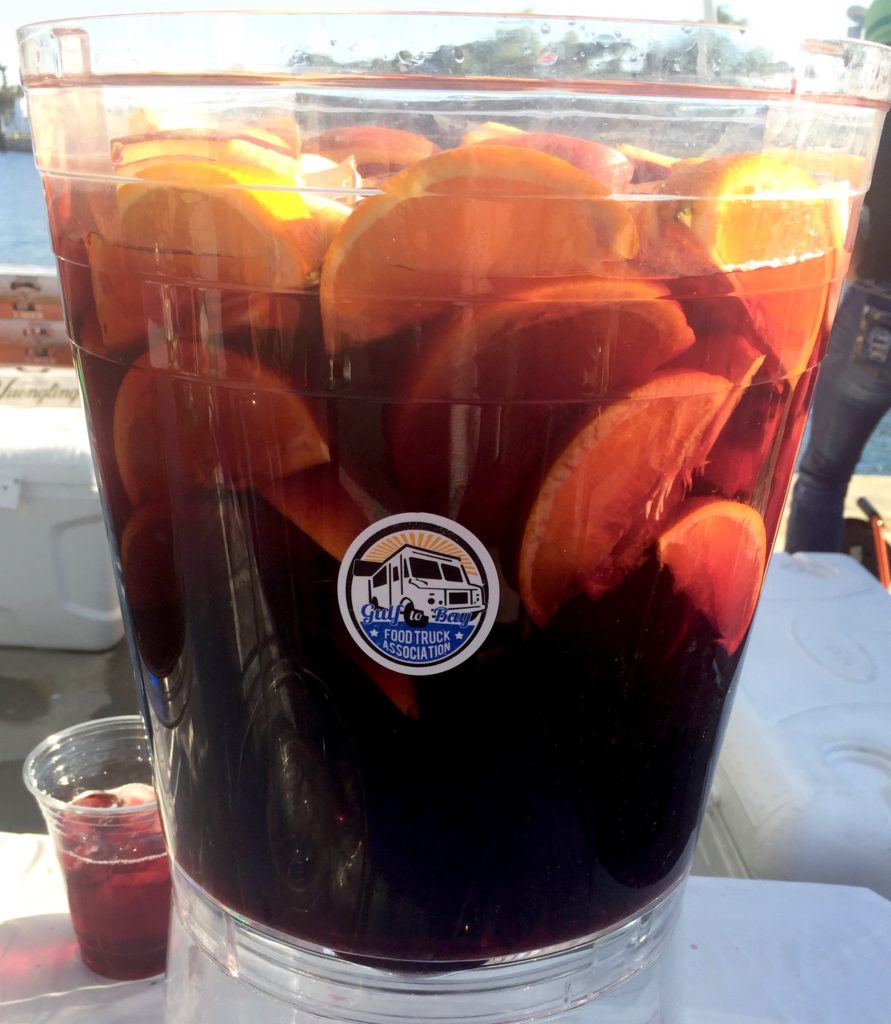 There was plenty to drink and the prices were really reasonable, both for the food and the beverages. Just look at that delicious sangria!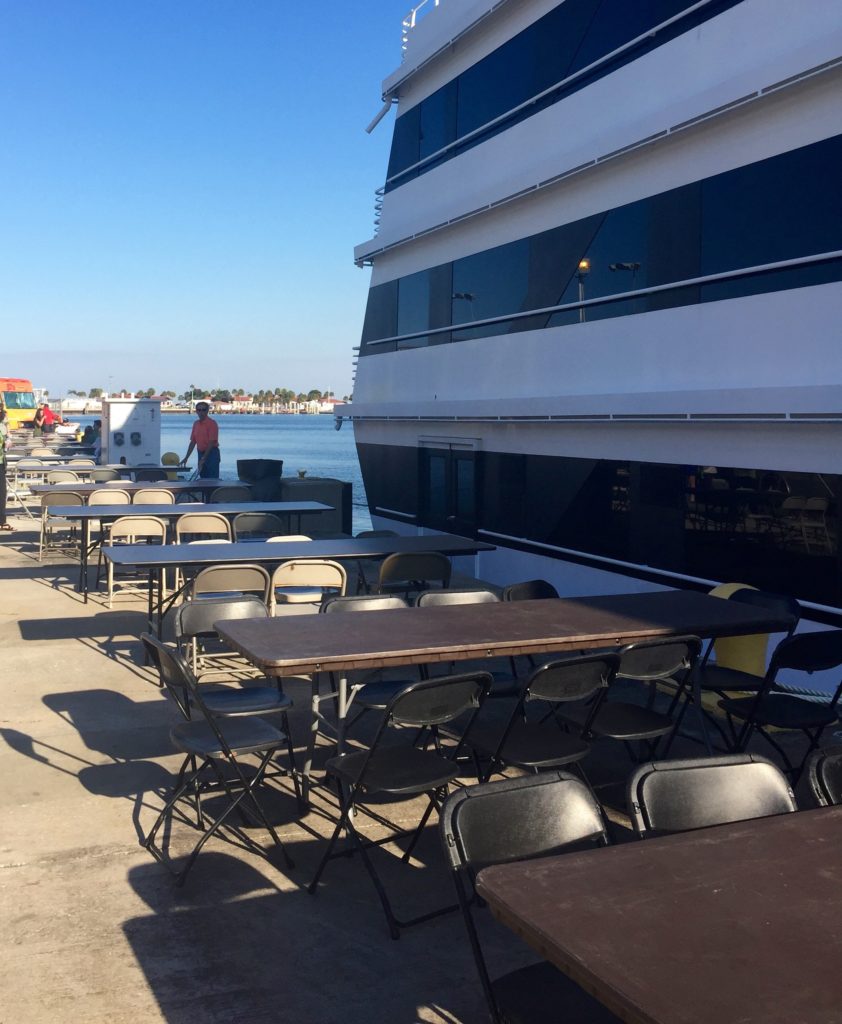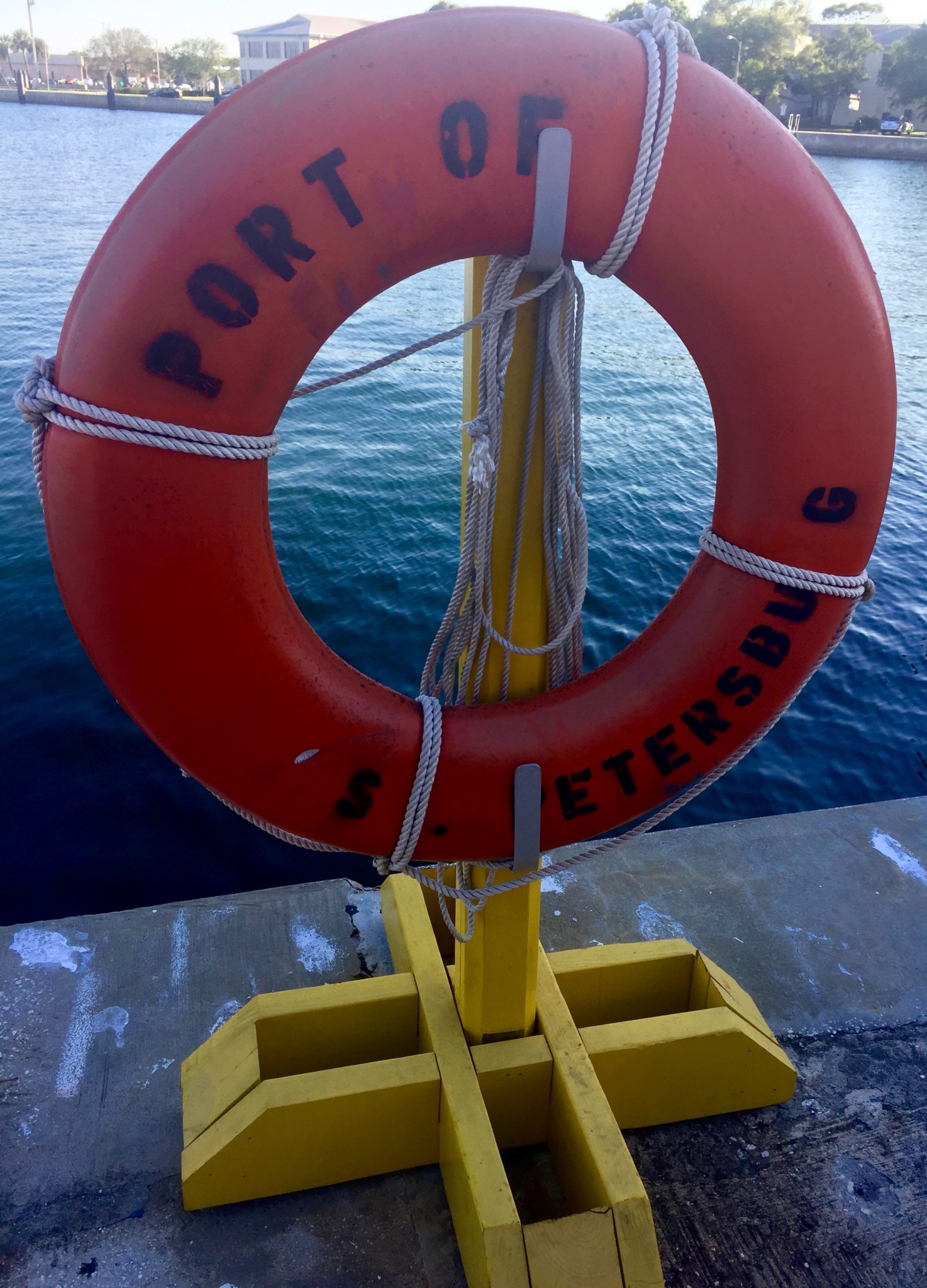 Lots of seating right next to the water, with a life preserver just in case!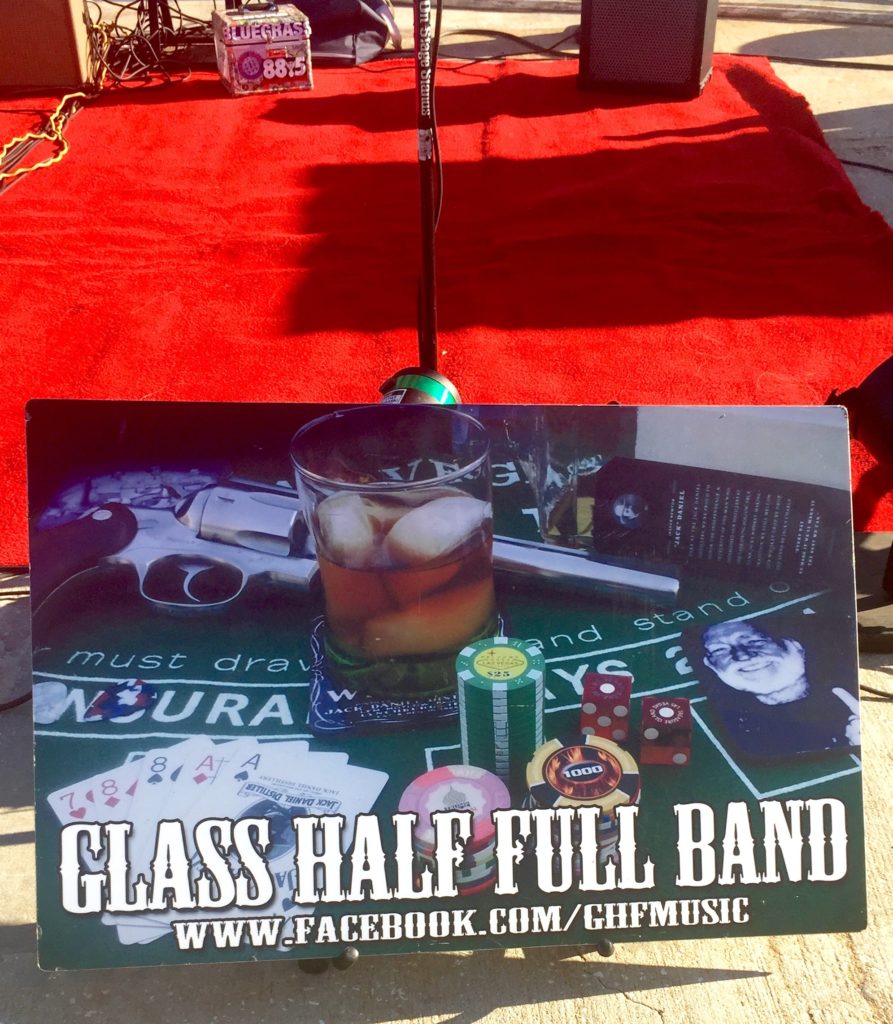 There was a band, too. The guys were still setting up when we were ready to leave but maybe we'll catch them next year.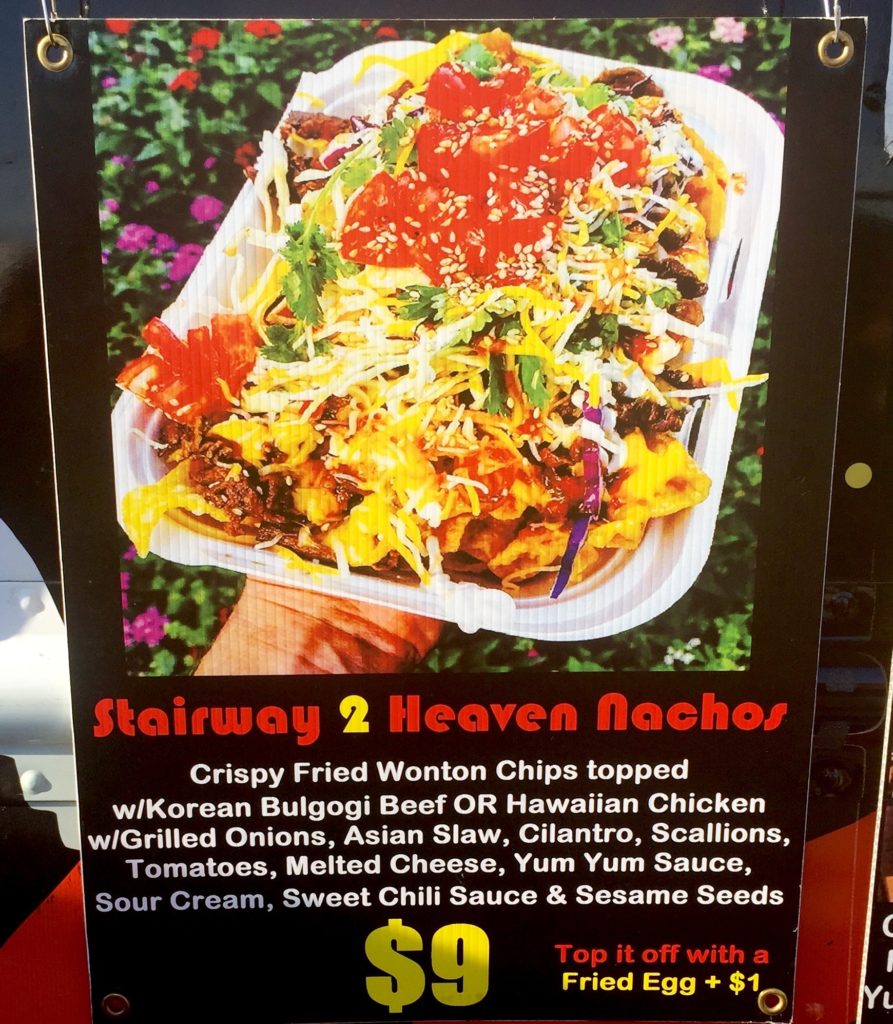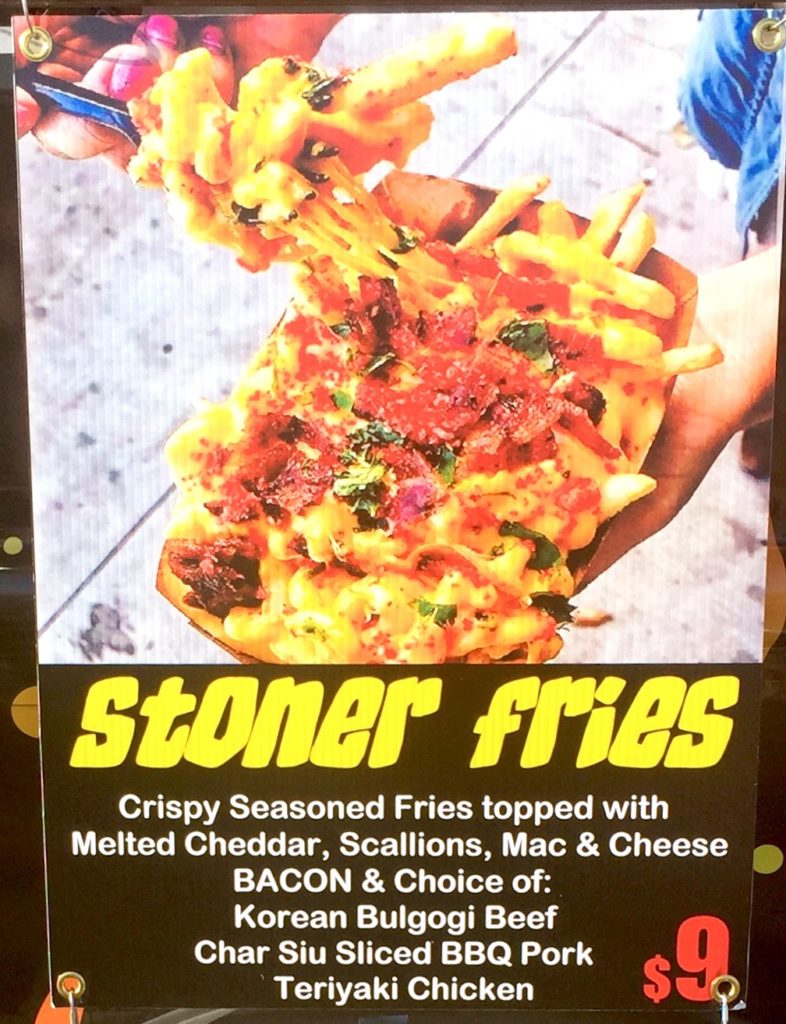 Did I say there were LOTS of different foods? It was amazing! One truck had bacon wrapped hot dogs on a stick. Another had cake pops. Another – crepes.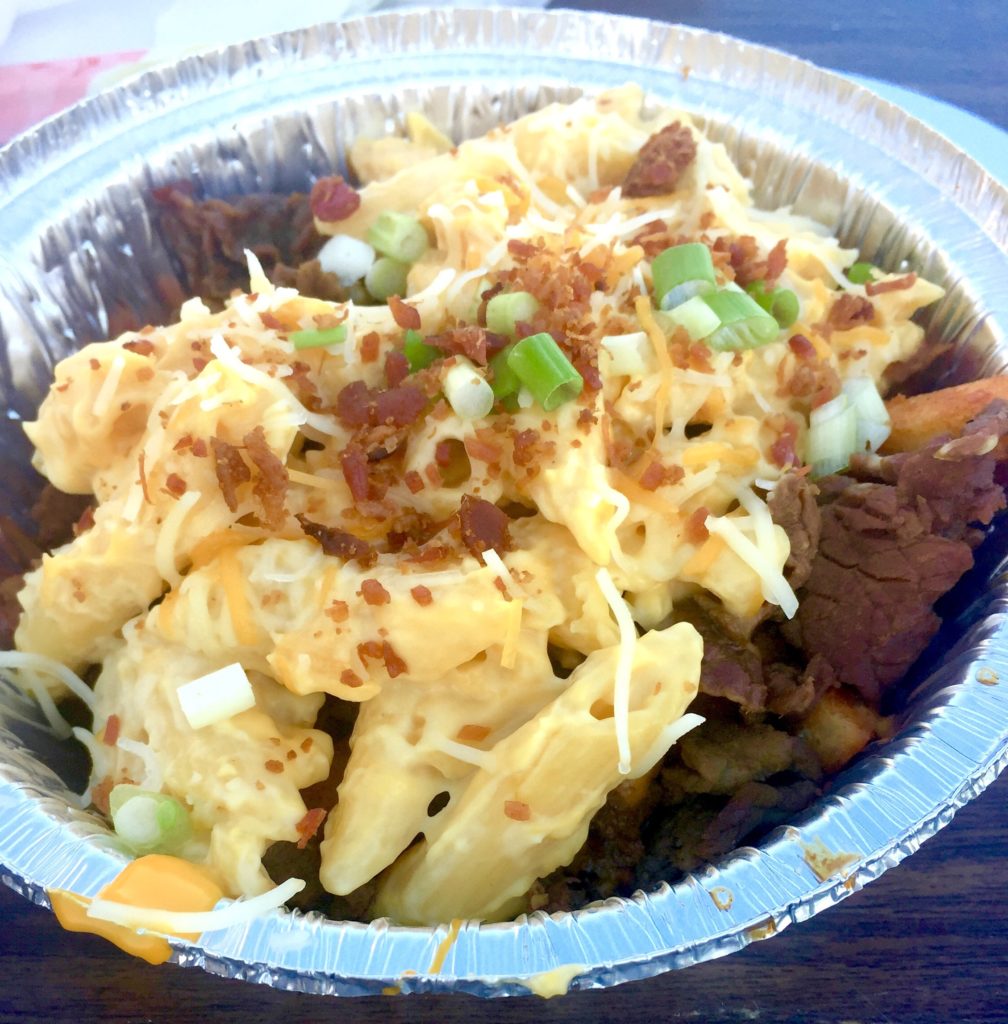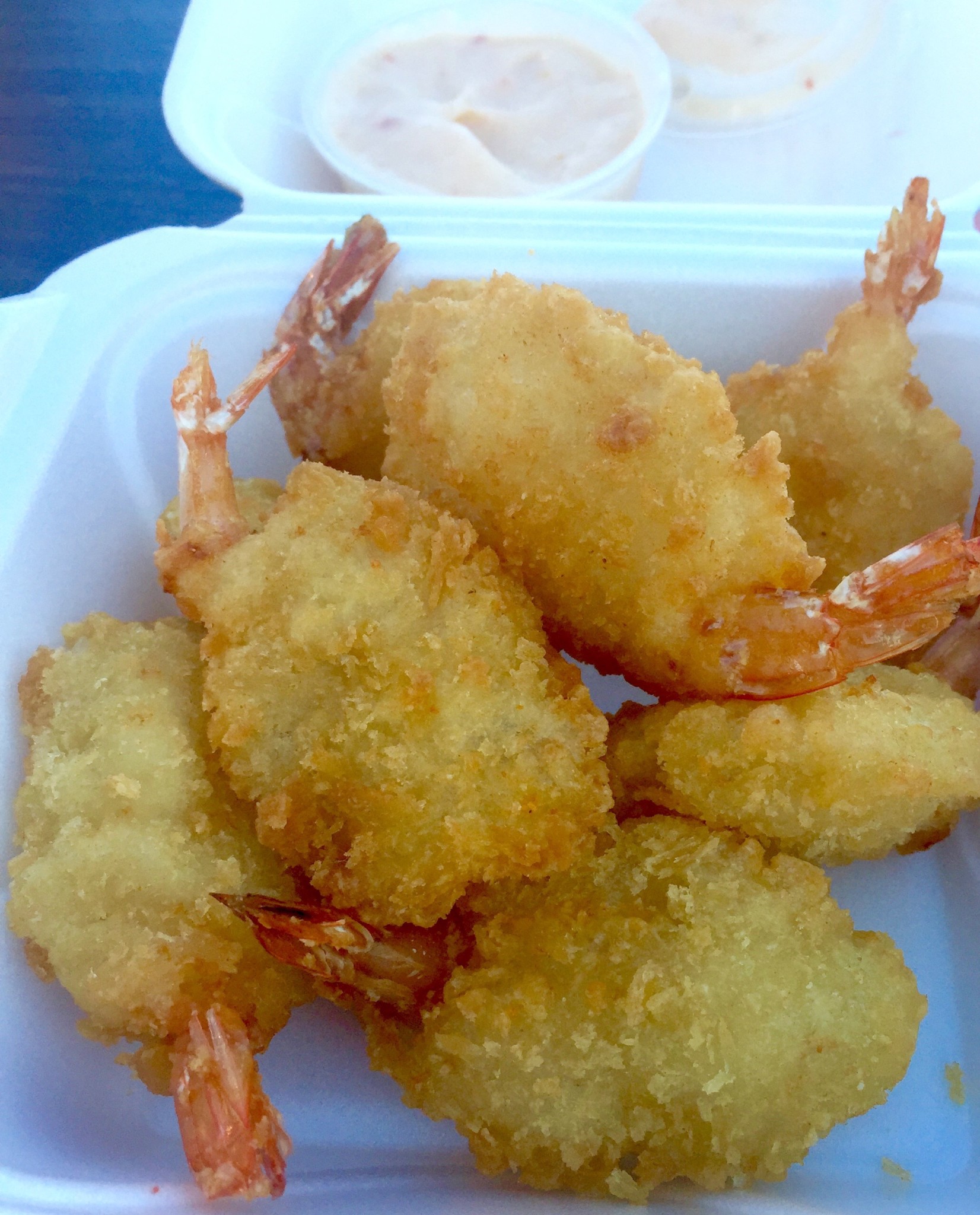 I had the Stoner Fries and a $5 dish of Bang Bang Shrimp. OMG, it was all SO GOOD!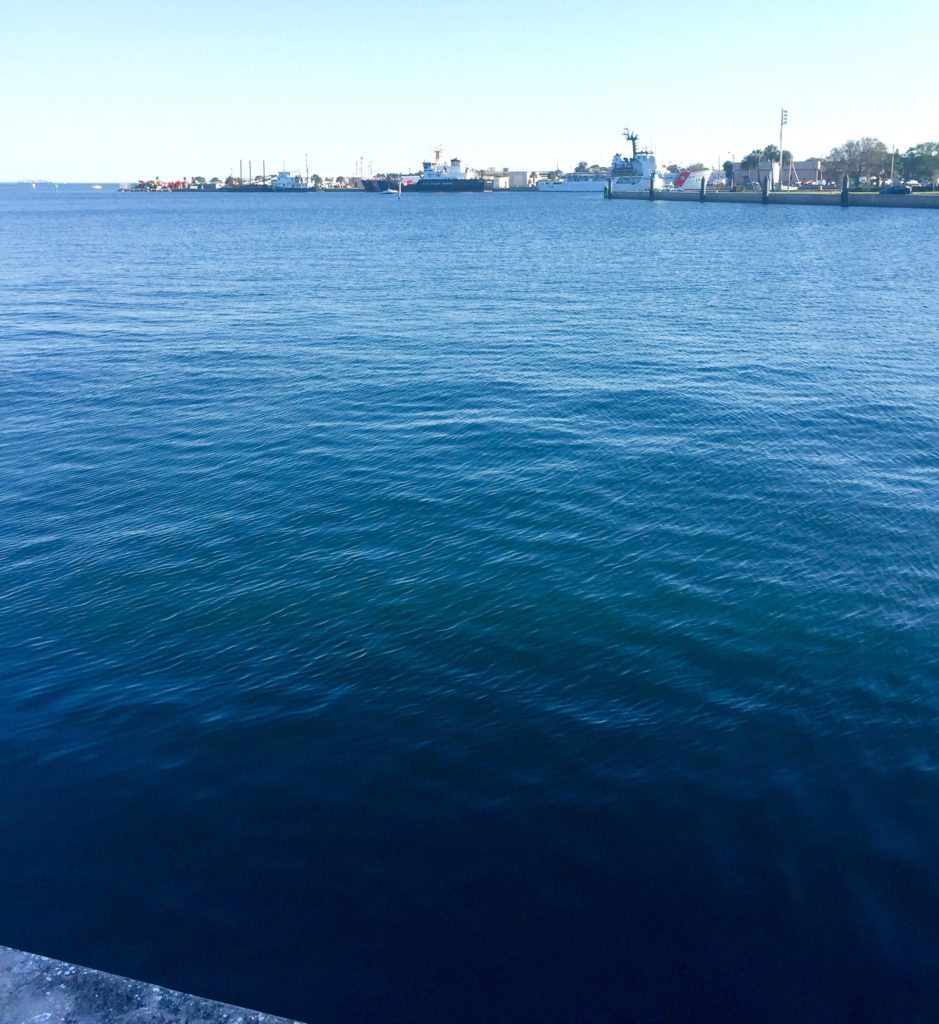 And the view wasn't bad, either! We had a great time at this little event and everyone else looked like they were enjoying themselves as well. The walking and table space got crowded quickly, but since there was not much to do except eat/drink, people arrived, ate, and left and the crowd didn't have a chance to get too overwhelming.
Beautiful evening, delicious food, great view! I can only guess that the Food Truck Association was pleased with their first festival and it will be even bigger next year!